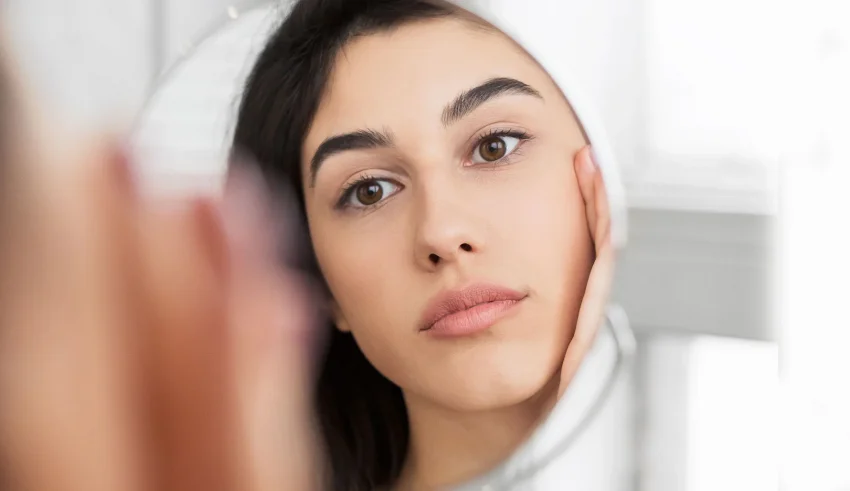 Every person on this earth wishes they could go back to the days when their skin was young and baby smooth. As the years go by, the skin becomes dull, worn out, with fine lines, wrinkles, and uneven skin tone. In other words, the skin ages, and of course, no one would like to lose the charm of their skin. Well, here is one of the most remarkable innovations in the beauty industry, anti-aging creams. In this article from The Dermo Lab and in collaboration with Dr. Ali Halawi, dermatologist and cosmetologist, we will introduce you to the anti-aging ingredients to look for in an anti-wrinkle cream.
What is skin aging?
Skin aging is a complex biological phenomenon marked by various changes due to exposure to extrinsic and intrinsic factors. 
Extrinsic factors include the environment around us, particularly the sun's harmful ultraviolet (UV) rays. In addition, pollution and poor diet also have a significant impact on skin aging. These extrinsic factors lead to loss of elasticity, coarse wrinkles, sagging, roughness, and dull skin texture. 
There are also intrinsic factors that lead to chronological physiological changes. According to scientific research, during intrinsic aging, the main part that is affected is the basal cell layer of the skin. In addition, the structural components of the skin, namely fibrillin, collagen, elastin, and oligosaccharides, all degenerate.
To get rid of these signs of aging and achieve rejuvenated skin, people have turned to anti-aging products.
When do wrinkles start to appear?
According to Dr. Ali Halawi, the visible signs of aging normally begin to appear around the age of 25. This is the result of several intrinsic and extrinsic factors. 
In addition to chronological aging, Dr. Ali Halawi points out that stress leads to increased production of cortisol and thus contributes to the breakdown of collagen and elastin, which are the building blocks of the skin. Over time, the rate of collagen breakdown in our skin begins to exceed the rate of its production. Stress can also lead to repeated frowning, which can also contribute to wrinkles.
Dr. Ali Halawi adds that environmental factors such as sun damage and pollution can further accelerate this process. As a result, fine lines and wrinkles begin to appear gradually, accompanied by a loss of volume and elasticity.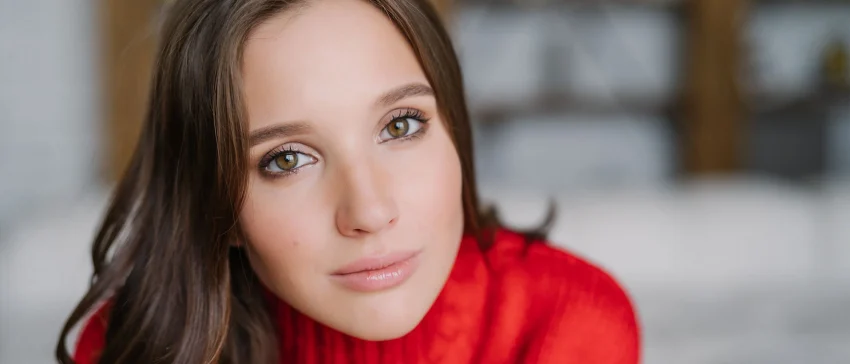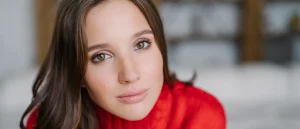 What ingredients should I look for in an anti-wrinkle cream?
There are several key ingredients in anti-aging products that can help you take your anti-aging skin care routine to the next level. But, do anti-wrinkle creams work? This often depends on the ingredients in the products and how long you use it. According to Dr. Ali Halawi, common ingredients that can help you reduce wrinkles are retinoids, antioxidants, hydroxy acids, and others.
1- Retinoids: 
Dr. Ali Halawi states that retinoids remain one of the most powerful and important anti-aging molecules. This is due to their ability to stimulate the production of collagen and elastin as well as decrease their degradation, among other functions. 
2- Antioxidants: 
Antioxidants such as vitamins C and E and resveratrol help reduce the harmful effects of sun exposure and pollution by fighting free radicals. 
3- Hydroxy acids: 
Dr. Ali Halawi indicates that alpha-hydroxy acids and polyhydroxy acids are powerful exfoliants that contribute to the rejuvenation process. 
4- Other molecules: 
Peptides and growth factors can also contribute to the fight against aging.
It is important to note that one of the most important things to keep in mind is that aging skin needs constant hydration. Hyaluronic acid helps the skin attract and retain moisture, as well as improve its elasticity and firmness.
How do you get rid of age wrinkles?
According to Dr. Ali Halawi, a good skin care regimen can go a long way in fighting aging and wrinkles. However, when it comes to skin care, there is no single solution. Facial creams contain different ingredients, and have different forms and concentrations. The choice of a product should therefore follow a thorough consultation with a certified dermatologist and be based on the patient's age, skin type, and lifestyle in order to maximize benefits and minimize side effects.
The earlier you start, the earlier you protect yourself from skin aging. As mentioned above, skin aging does not only occur with age, harmful UV rays and pollution also make the skin prone to aging. 
Here is what you need to do, step by step.
Use a gentle cleanser
Frequency: Morning and night
Choose a gentle cleanser. Look for hyaluronic acid to keep skin smooth and moisturized.
For daily cleansing, here's a product that is suitable for almost every skin type. It removes pollutants, debris, and all traces of makeup.
Eau Thermale Avène Micellar Lotion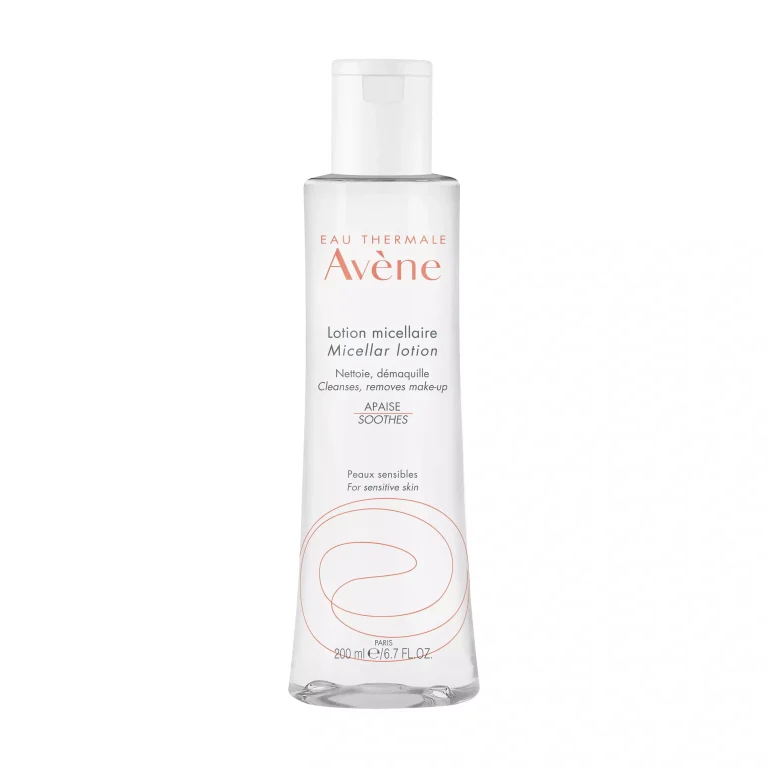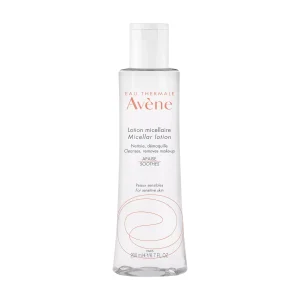 Exfoliate
Frequency: Several times a week, morning or evening
Exfoliation removes dead skin cells and turns the skin inside out, giving you a glow and reducing wrinkles. 
Try this exfoliating gel that clears away surface impurities and unclogs pores while smoothing the skin.
Eau Thermale Avène Gentle Exfoliating Gel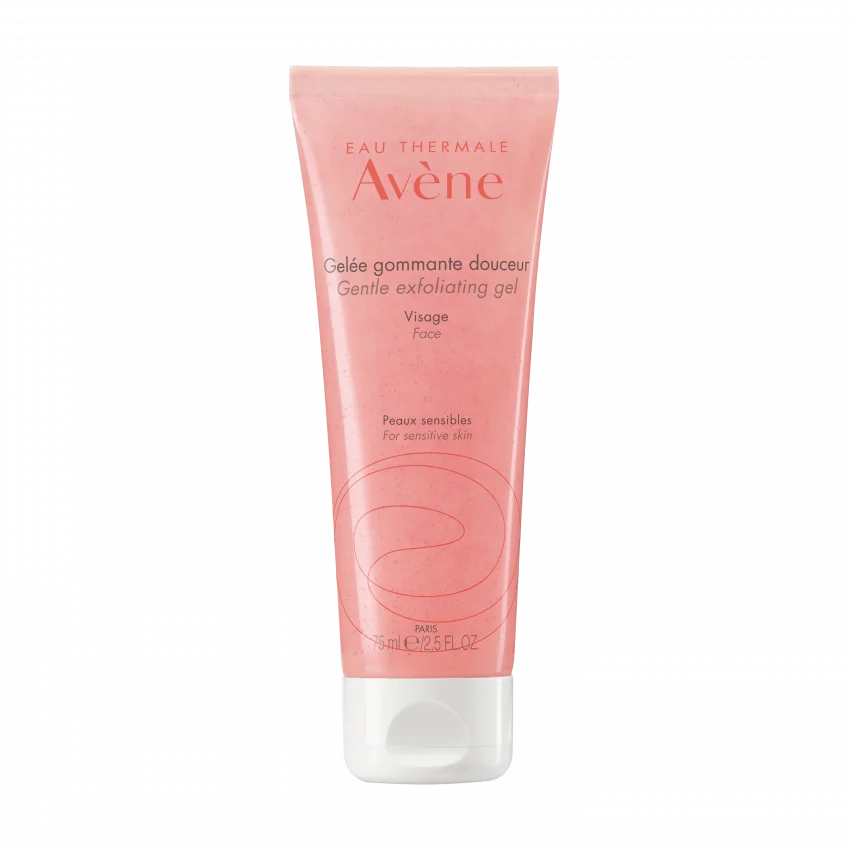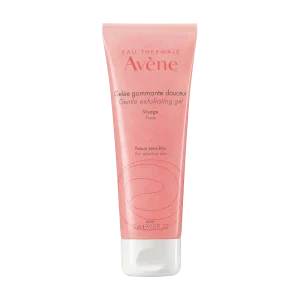 Apply a serum
Frequency: Morning and night
The best anti-aging serums contain powerful ingredients. For best results, choose a serum with vitamin C in the morning and retinol at night.
That's why we recommend the following vitamin C-rich serum, which helps restore skin and brighten skin tone, with added hyaluronic acid for hydration.
Eau Thermale Avene A-Oxitive Antioxidant Defense Serum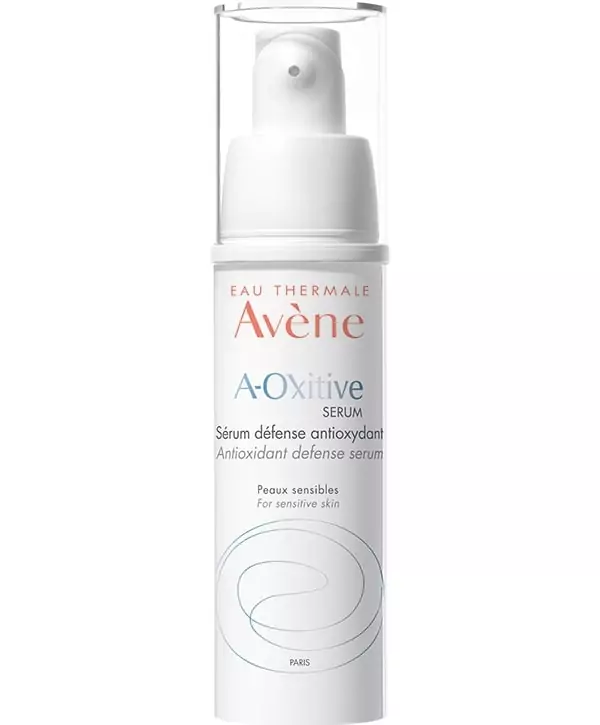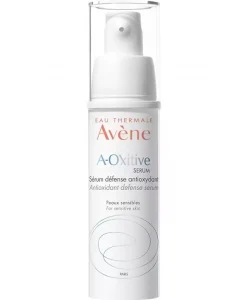 Use anti-aging creams
Frequency: Morning and night
A great anti-aging cream is essential to your regimen. Anti-wrinkle creams are often moisturizers that contain active ingredients that offer additional benefits. These added ingredients are intended to improve skin tone, texture, wrinkles, and fine lines. The effectiveness of these products depends in part on your skin type and the active ingredients.
Anti-aging creams are designed to slow down the aging process by promoting collagen synthesis, protecting against free radical damage, rejuvenating the epidermis (outer layer of the skin), and regenerating the dermis (inner layer of the skin). 
Find out below the best products with anti-aging ingredients that help the skin repair and renew itself.
Eau Thermale Avene A-Oxitive Day Smoothing Water Cream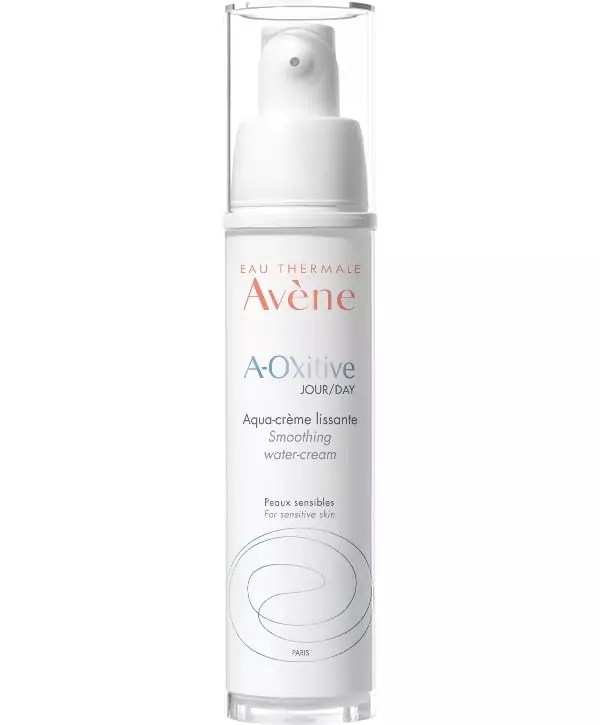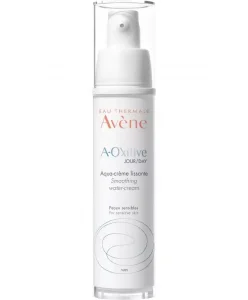 Eau Thermale Avene A-Oxitive Night Peeling Cream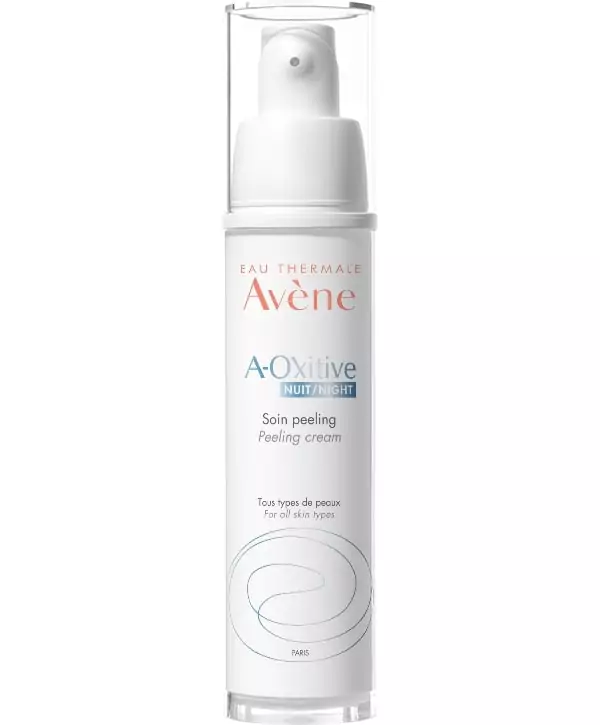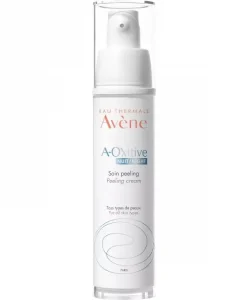 Apply eye cream
Frequency: Morning and night
Eye creams are important because the eyes often show the first signs of aging. In the morning, choose a light formula. For the evening, choose a rich formula that moisturizes and soothes the skin. 
Whether you're looking for a product to plump up deep wrinkles or a product to smooth fine lines and reduce the appearance of dark circles, we recommend the following eye cream for wrinkles.
Eau Thermale Avene A-Oxitive Eyes Smoothing Eye Contour Cream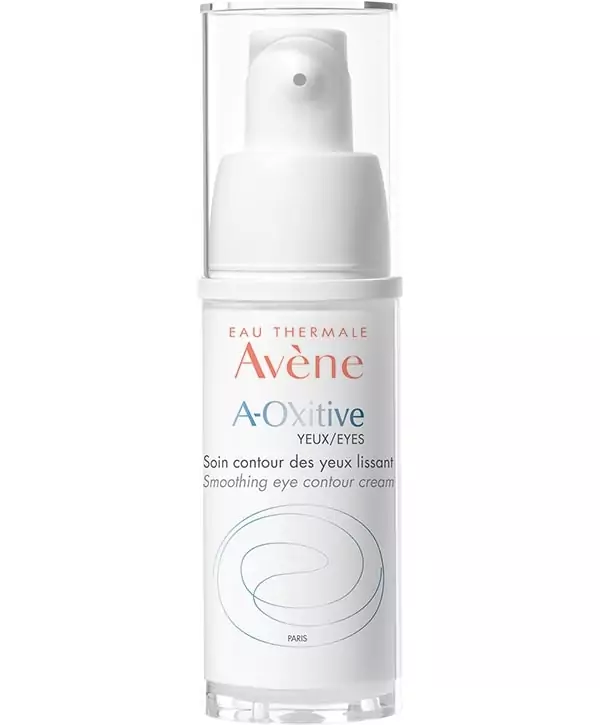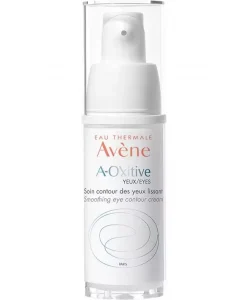 Protect your skin from the sun. 
Frequency: Morning only
Exposure to UV rays accelerates your skin's natural aging process, causing wrinkles and rough skin. In fact, sun exposure is the number one cause of signs of aging skin, including uneven pigmentation. 
Protect your skin and avoid future wrinkles by limiting the amount of time you spend in the sun and always wearing protective clothing and a hat. Also, use sunscreen on exposed skin year-round when you're outdoors. Regular application of the best sunscreens contributes significantly to the prevention of aging, especially at an early age.
For optimal sun protection, we recommend the following product:
Eau Thermale Avène Very High Protection Fluid SPF 50+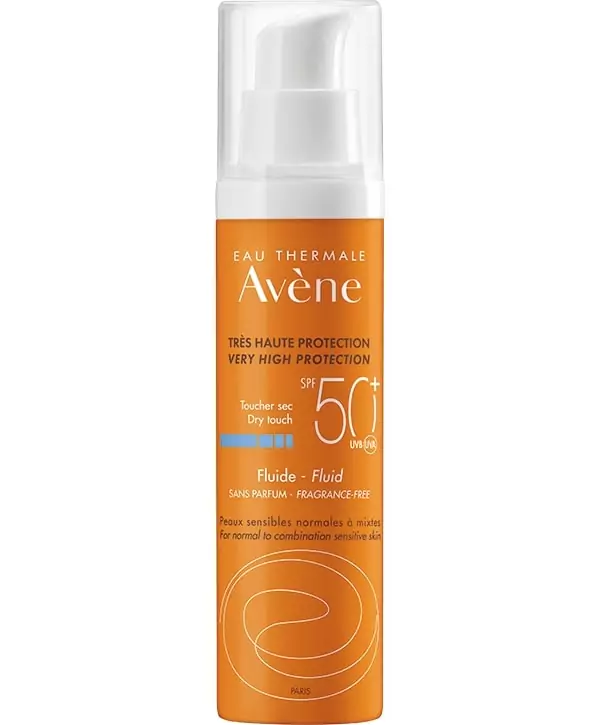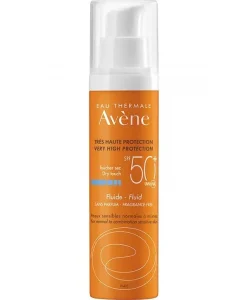 So, make sure your skin care kit contains all these essentials. These skin care products are key to keeping your skin young and fresh. There is no doubt that aging will affect your skin, but the impact will be very small, and even after you reach your 40s and 50s, your skin will not lose its charm and glow. 
Therefore, without further delay, opt for a good anti-aging skin care routine.