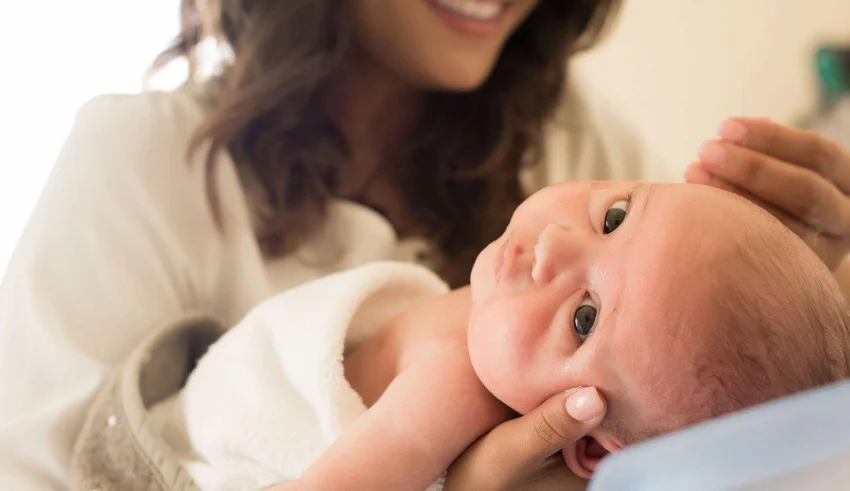 Have you been eagerly waiting to hold your baby for the first time and feel his/her silky soft skin against yours? We bet dry skin was never part of your plan, but no worries, it is very common in babies. You don't know what to do about it? Relax! Many mothers are in the same boat. This is why we reached out to the dermatologist Dr. Elie Saliba who reveals all the secrets of baby's dry skin.
What are the Factors that Cause Dry Baby Skin?
"Why does my baby have dry skin?" If we had a penny for every time a mother asked this question, we would be cash-rich!
Now to answer this question, there are two factors that can cause your baby's skin to dry out:
1- Internal Factors: Inherited genetic factors such as eczema or seasonal allergies.
2- External Factors: Many external factors can cause your baby's skin to dry out, says Dr. Elie Saliba, and to enumerate just a few:
Long baths.
Exposure to irritants such as dust, pet dander, pollen, etc.
Excessive sweating.
Overexposure to soaps, especially during baths.
Wearing woollen or nylon clothes instead of cotton clothing.

Which Products Should You Use to Take Care of Your Baby's Dry Skin?
Dr. Elie Saliba says it is important to use a non-irritating, fragrance-free moisturizer twice a day, and opt for the ones containing fatty acids, ceramide, and glycerin.
If your baby suffers from eczema, make sure to use the right cream according to the severity of his/her condition.
Follow This Bath Routine if Your Baby Has Dry Skin
To take care of your baby's dry skin, Dr. Saliba recommends you:
Stay away from hot water at all costs! Use lukewarm water instead.
Reduce bath time. 5 to 10 minutes are enough!
Avoid using a sponge to wash your baby's body. Your gentle hands will do the job perfectly!
Rinse your baby off with water and gently pat him/her dry with a towel.
Apply a moisturizer to your baby's skin twice a day, especially after drying him/her.
Dress your baby in cotton clothes.
Now that you know how to protect your baby's skin from drying out, we recommend the following two fragrance-free products that suit your baby's sensitive skin, from Klorane, the leading brand in this field:
– Gentle Ultra-Rich Soap: This soap bar is particularly designed to protect your baby's sensitive skin, thanks to the calendula extract it contains which helps toning down any irritation, in addition to its other natural ingredients which keep the baby's skin perfectly clean and nourished.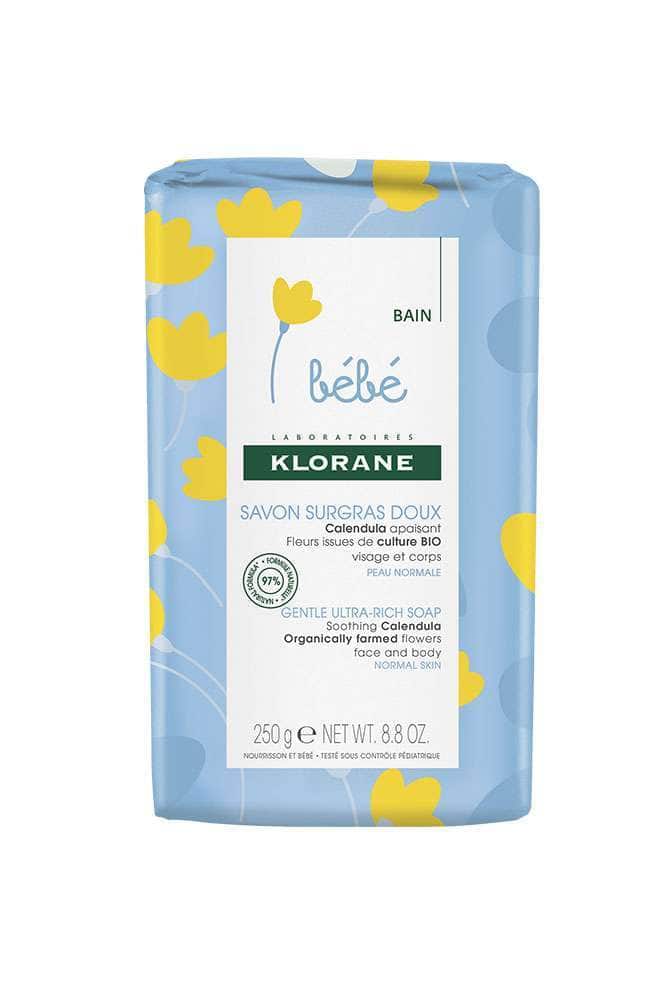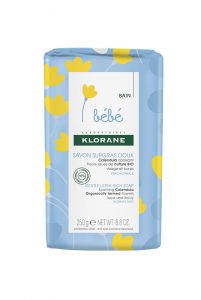 – Moisturizing Cream: Whether your baby has dry or normal skin, don't hesitate to use this product from Klorane, also rich in calendula extract and other natural and hydrating ingredients such as plant oils. Right after the first use, dry skin will only be a bad memory!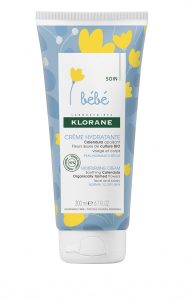 Last Updated on February 13, 2023