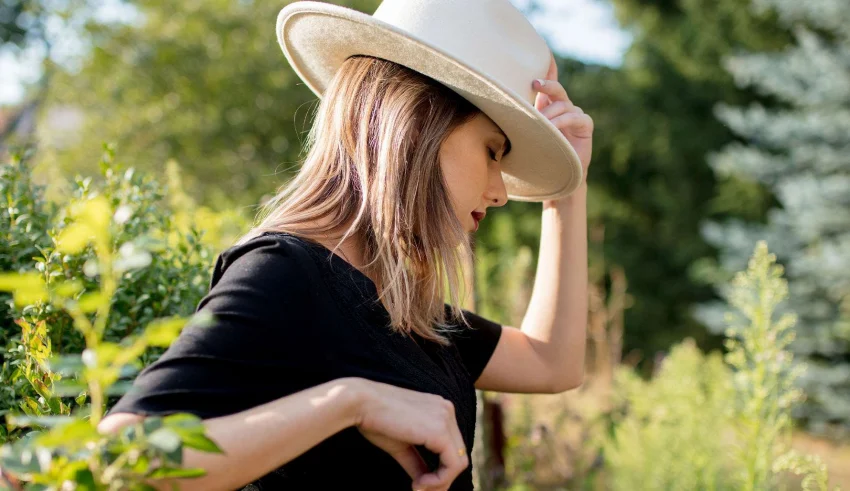 The hair requires just as much special care as the skin during summer. If you struggle with hair loss or dullness during this season, keep reading, as The Dermo Lab will reveal the causes behind summer hair problems and the different ways to avoid them!
Why do hair problems increase during summer?
We reached out to the dermatologist Dr. Namir Shehade who explains that the main reasons behind hair issues in summer are the change in climate and the sudden transition from cold to heat. He also adds that strong sunlight, daily hair washing and swimming pools may all lead to hair loss and dullness.
Dr. Shehade goes over the different factors that might affect your hair in summer. The sun's UV rays penetrate the hair follicles and cause hair to become dry and brittle. UV rays can also affect the melanin in the hair and lighten it, especially if you have light hair.
As for the effect of hot weather on hair, high temperature and humidity levels make it limp, so you feel like it's weighed down and lifeless. Excessive perspiration and dust can also trigger other hair problems such as dandruff, excess oil production, split ends and frizz. But does that mean you should give up on having good looking hair? Definitely not! Dr. Namir Shehade reveals the steps you should follow to keep your hair looking great in summer.
Steps to protect your hair this summer
– Drinking plenty of water: As the temperature rises, the body becomes dehydrated. It does not only affect vital organs, but also skin and hair. So, you should drink two to three liters of water per day which will nourish hair follicles and keep hair looking and feeling healthy.
– The right hairstyle: There's no need to pull your hair back tight in summer, as this will put a lot of pressure on the follicles, especially if your hair is dry. It's preferable to go for a more casual hairstyle such as big, loose braids.
– Healthy diet: Nutritious foods provide hair follicles with all the required vitamins and minerals. So make sure you eat enough vegetables, fruits, nuts, legumes, dairy products, fish and red meat which will make your hair softer and shinier.
– Applying nourishing hair care products: Sun exposure can dry out your locks. Fortunately, you can keep your hair well hydrated by using hair conditioners or masks specifically designed for your hair type. If you'd like to go swimming, it's preferable to apply a leave-in conditioner and wear a swimming cap.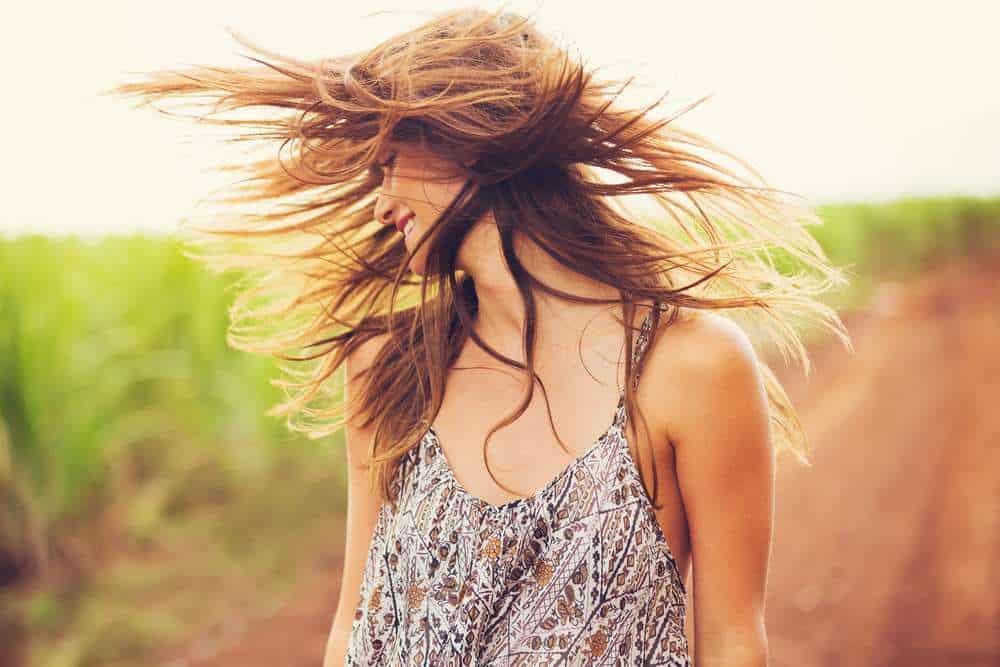 – Washing the hair properly: During summer, you might need to wash your hair every day. However, as Dr. Namir Shehade explains, applying a big amount of shampoo might dry out hair and scalp and causes hair damage. If you have oily hair and your scalp becomes more susceptible to sweating in summer, you'll surely need to wash your hair more frequently. Hence, Dr. Shehade recommends you go for a specific shampoo to be used during the summer months. It's preferable to choose one that contains monolaurin which will help reduce hair loss.
He then adds that the shampoo should be applied to the scalp only and not to the strands as applying it directly to the hair ends will dry them out. Keep in mind that when you rinse, shampoo will slide down from the roots to the ends.
– Avoiding heat styling tools: The last thing that your hair needs in summer is more damage caused by heat styling tools. So, make sure to stay away from them as much as possible. Also, Dr. Namir recommends you let your hair dry naturally for 30 minutes and then blow dry your locks for a short time.
– Hair trimming: It's normal to have dry, split ends in the summer, as the heat can be really damaging to the hair. This can be avoided by getting a haircut or just a hair trimming if you don't want to go short.
– The right comb: Finally, Dr. Namir recommends replacing your regular hairbrush with a gentle, wide tooth comb, since the traditional brush pulls the hair down and causes breakage.
As you can see, there are lots of ways to protect your hair during summer. You just need a shift in your hair care routine during the hot summer season!
To maintain healthy, supple hair in summer, we recommend you rely on the following products:
– Anaphase+ Anti-Hair Loss Complement Shampoo from Ducray: This shampoo contains monolaurin, which reduces hair loss. As Dr. Namir Shehade mentioned, monolaurin is a key ingredient to treat hair loss. This shampoo also strengthens and nourishes hair, preventing hair fall.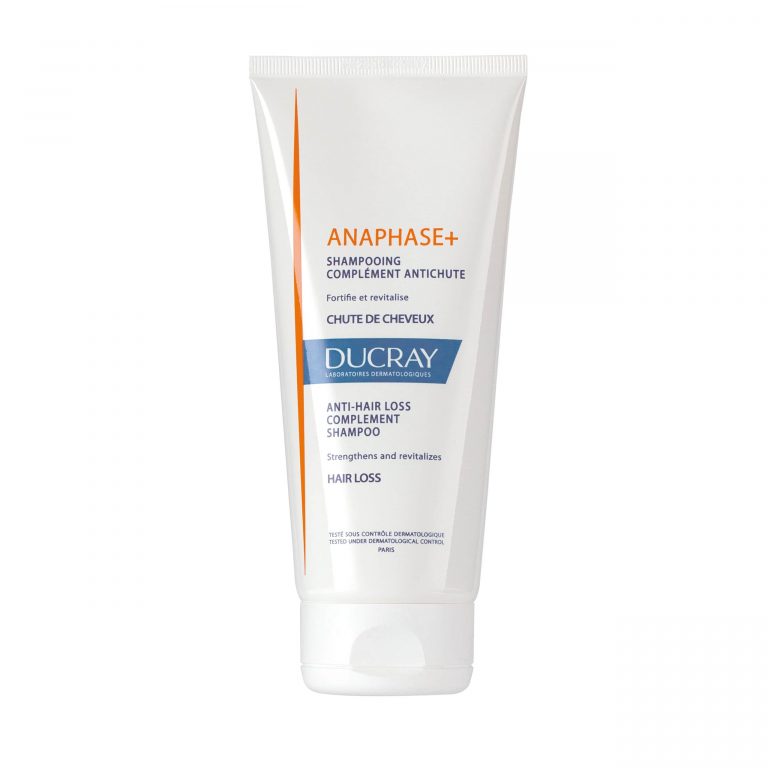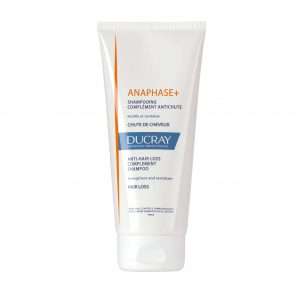 – Karité Nutri Intense Nourishing Mask: This nourishing mask from René Furterer will provide your hair with all the nutrients it needs thanks to its formula enriched with Shea butter, Shea oil and wheat micro-proteins. It restores hair softness and shine.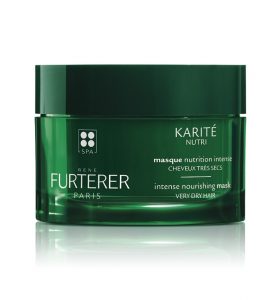 – Karité Nutri Intense Nourishing Day Cream: This daily leave-in cream from René Furterer complements the effect of the nourishing mask. It nourishes hair and makes it soft and supple.