Have you started noticing fine lines on your face and worrying about skin aging and wrinkle formation? If so, it's time to reshape your daily routine and replace your existing skin care products with anti-aging ones. All women will develop wrinkles at some point, and of course, the earlier it's addressed, the better the results. The real question is: How will you choose? Stores are stocked up with multiple brands bearing different slogans and promises of youthful skin. So keep reading to know more about skin aging and how to choose the best anti-aging products.
What causes skin aging?
To help you choose the best anti-wrinkle products, we've decided to explore the causes of skin aging so you can pinpoint what changes you need to make to your skin care routine.
According to the dermatologist and cosmetologist Dr. Nancy Moufarrej, men are as concerned as women when it comes to aging. Aging begins with changes in bones and develops into sagging skin and superficial wrinkles. The reason behind this change is that, with age, the skin dries out and collagen and elastin levels drop. The latter are both proteins responsible for maintaining skin firmness and elasticity, and losing them results in wrinkles and fine lines.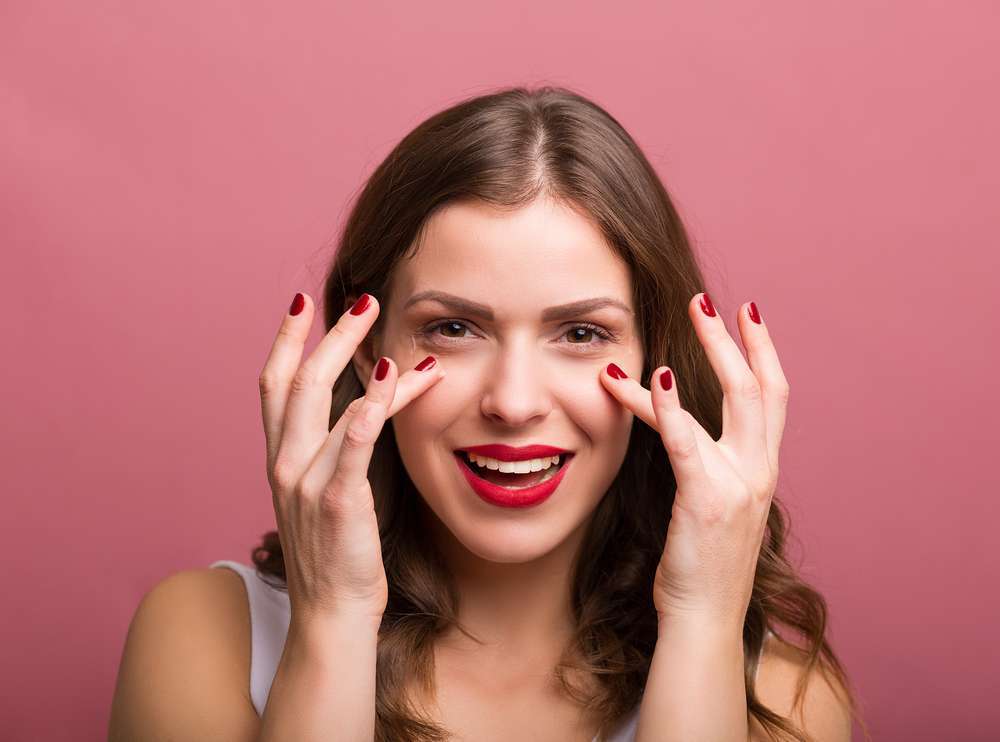 Which anti-aging products do you need to add to your skin care routine?
1- Day cream: There is no doubt that you use day cream to moisturize your skin and keep it radiant, but once the signs of aging kick in, you'll have to replace your moisturizing day cream with one that is filled with anti-aging active ingredients. Dr. Nancy Moufarrej recommends choosing a day cream that is rich in vitamins and provides the necessary hydration to your skin. It is also important that it plumps skin and compensates for the drop in collagen and elastin levels.
2- Night cream: This cream is an essential step in your daily routine as it promotes cell renewal while you sleep. Dr. Moufarrej highlights the importance of a night cream that contains vitamin A, which she considers an "engine of youth" and one of the most effective anti-aging ingredients, as well as vitamin C, a powerful antioxidant that reduces cell damage.
3- Cream for fine lines: As one ages, fine lines start to appear all over the face and body. However, they tend to appear mostly around the eyes, mouth and neck. According to Dr. Moufarrej, this is because the skin in these areas is drier, constantly exposed to sunlight while being unprotected and plays a major role in almost all our facial expressions. The skin is also thinner in these areas and gets directly affected by external factors. Therefore, it develops fine lines much faster than other areas of the body.
Dr. Moufarrej recommends applying specifically to these areas an anti-aging cream that is rich in water, vitamins (vitamin A in particular), hyaluronic acid and elastin. It could also contain other beneficial active ingredients such as vitamin K, amino acids, stem cells and oxygen.
These are the three skin care products that you absolutely need to include in your skin care routine to maintain youthful, radiant-looking skin. Nonetheless, Dr. Nancy Moufarrej points out that stores are packed with skin care products, creams and formulas that claim to have anti-aging properties. So, it is necessary to look closely at the studies conducted on beauty products, test out their quality, effectiveness and whether they cause any side effects to be able to choose the best anti-aging products.
We recommend you incorporate into your skin care routine the following anti-aging products from Eau Thermale Avène, one of the leading skin care brands: 
– A-Oxitive Day Smoothing Water Cream: A day cream for dull, aging skin. Thanks to its powerful antioxidants and hydrating agents, it protects skin from daily aggressions leaving it nourished all day. It is also rich in Avène Thermal Spring Water which soothes the skin and prevents irritation.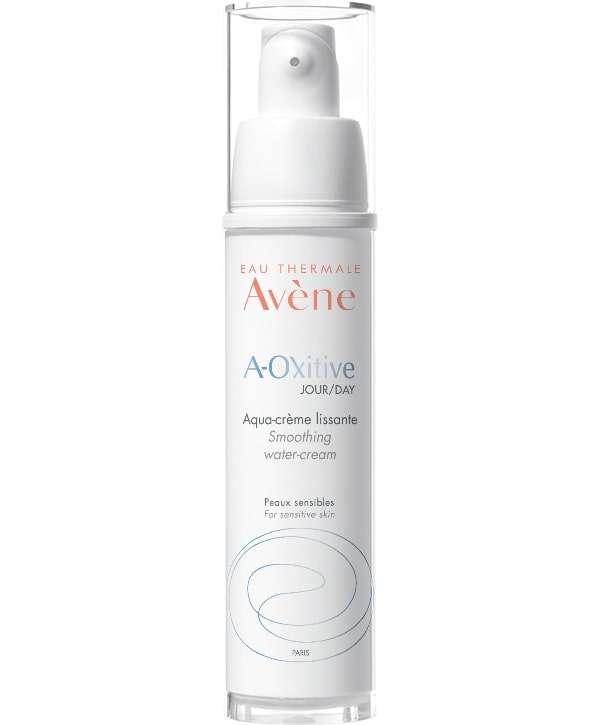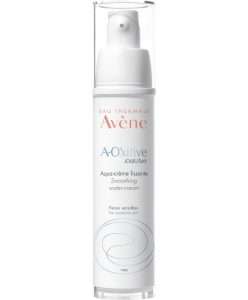 – A-Oxitive Night Peeling Cream: This night cream gently exfoliates the skin as you sleep to prevent and correct signs of aging without causing any irritation or redness. Noting that its peeling effect is equivalent to 3 peel sessions! You will feel your skin smooth and fine lines remarkably reduced.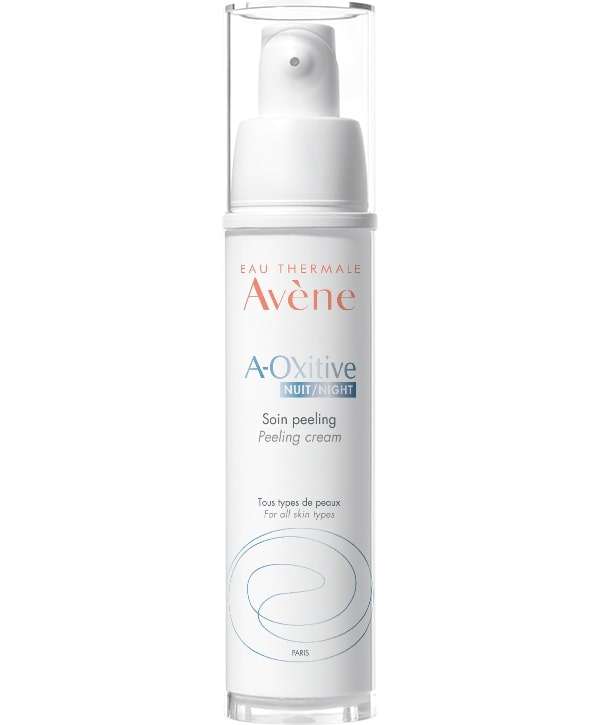 – A-Oxitive Eyes Smoothing Eye Contour Cream: This eye contour care boosts radiance leaving the eye contour fresher and brighter. Thanks to its formula rich in vitamins and antioxidants, it corrects existing fine lines and prevents their reappearance.