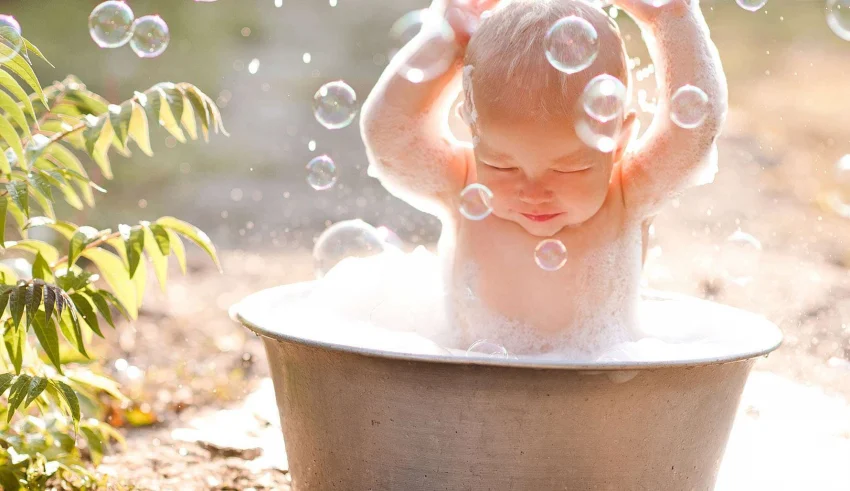 It's very exciting to offer your little ones nice, fun and educational toys, but how about giving them the keys to perfect skin? They probably won't care for it at this age, but they'll certainly thank you later. One of those keys is hair and body wash! Basic, but effective. In fact, it's very important to buy them a product that meets their particular skin needs in order to avoid cutaneous problems such as irritation, redness, itching and flaking. To help you pick the appropriate wash for your baby, we reached out to the dermatologist and cosmetologist Dr. Lama Costantine who will tell you everything you need to know in this article, so keep reading!
What Are the Differences Between Baby's Skin and Adult's Skin?
Although babies and adults have the same number of skin layers, a baby's skin is thinner and therefore more sensitive.
In addition, perspiration and sebaceous glands are less active in babies, which makes it easier for their skin to dry out as it retains relatively little water. So, given that their skin is less resistant, more sensitive, and more prone to dryness, your baby should have a cleanser adapted to his/her skin.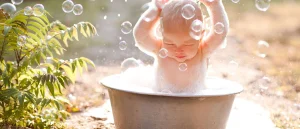 How to Choose the Best Hair & Body Cleanser for Your Baby?
Most baby's cleansers are for their hair and body, so there is no need to get them two separate products. However, make sure you invest in the RIGHT product for their hair and body, according to the below-mentioned criteria mentioned by Dr. Lama Costantine:
1- Gentle and Moisturizing: Not only must the cleanser be gentle, but it must also have a moisturizing formula enriched with natural ingredients to keep the skin hydrated.
2- Rich in Glycerine and Panthenol: Consider these two elements for optimal hydration. While Glycerine is one of the best moisturizing ingredients for thin and sensitive skin, Panthenol improves skin elasticity and reduces inflammation.
3- Free of Soap, Alcohol and Paraben: Trusted brands tend to avoid these elements as they can trigger allergies and irritations in babies. In case you were not sure about which cleanser to choose, don't hesitate to consult the pharmacist before investing in a random one!
4- Suitable for sensitive skin: "For sensitive skin" doesn't only apply to babies with allergies! In fact, most of the time, baby's skin is easily affected by external factors, so make sure you pick a suitable cleanser for better protection.
5- Hair Smoothing: Since you will be using the same cleanser for both hair and body, go for one that is smoothing, facilitates detangling and therefore brushing your baby's hair.
6- Dermatologically tested: Before launching a product on the market, trusted leading skin care brands conduct several tests to ensure that their products are certified by dermatologists. So, don't take any risks when it comes to your baby's skin!
To help you select the best products for your baby, we recommend this cleanser as well as the moisturizing after-bath cream from Klorane, the leading skin care brand:
– Gentle Cleansing Gel: This wash, rich in soothing calendula extract and moisturizing agents, is perfect for your baby's hair and body. It protects the skin from dryness and facilitates detangling. Its fragrance accompanies your baby throughout the day.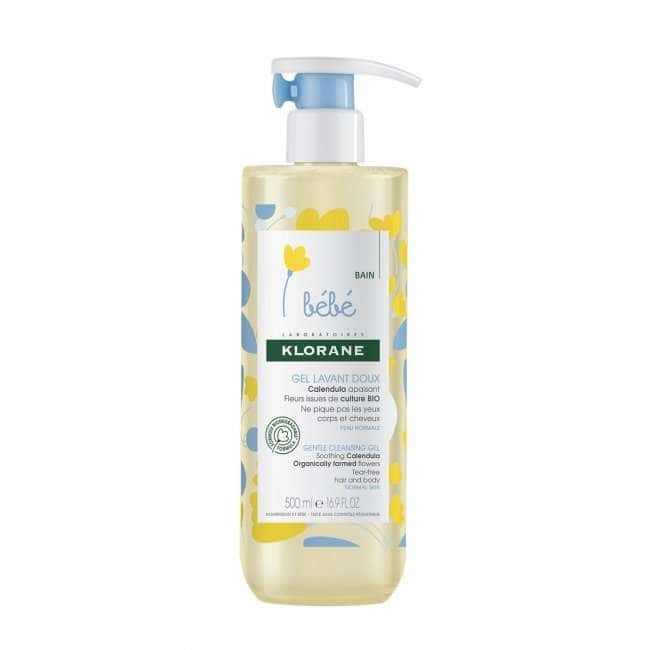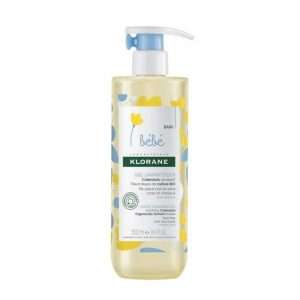 – Moisturizing Cream:
After cleansing the skin, opt for this moisturizing cream enriched with soothing calendula extract and plant oils. Not only does it keep your little one's skin deeply moisturized and healthy, but it also gives a nice fresh scent to his/her head, shoulder, knees, and toes (
knees and toes
!) — we know you sang along.