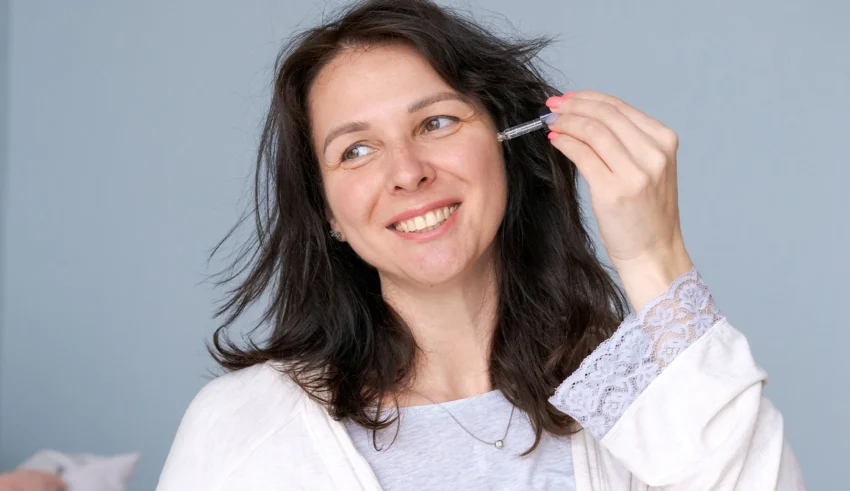 Regardless of your age, you may want to reverse signs of aging or avoid them altogether. The solution: an anti-aging serum. But, how do you know what's worth trying? Some serums are more effective than others at keeping your skin looking young. In this article from The Dermo Lab and in collaboration with the dermatologist Dr. Amal El Amry, we'll share which anti-aging ingredients are backed by science and some tips on how to avoid skin aging. 
Why should you use an anti-aging serum?
Are you one of those who are curious about the amazing results an anti-aging serum can offer? Read on to discover its benefits: 
Helps firm and hydrate the skin
Signs of aging include wrinkles, fine lines, excessive dryness, and loss of skin elasticity and firmness. Applying an anti-aging serum consistently over a period of time addresses these issues. According to Dr. Amal El Amry, serums help fight wrinkles. She also recommends applying it starting at the age of 30
Offers skin radiance and glow
Among the many attributes of an anti-aging serum, one of them is to address the loss of radiance and brightness. With the right anti-aging serum, reducing fine lines and wrinkles becomes easy and manageable. 
By applying an anti-wrinkle serum to your entire face and neck twice a day, you will rejuvenate your skin with the nutrients it needs. This way, you will be able to replenish and restore what has been lost!
Boosts your confidence
The benefits of an anti-aging serum not only improve your outer appearance but also your inner soul. The most common reason women and men opt for an anti-aging skin care routine is because they want to feel confident. An anti-aging serum gives you a unique glow. Thus, it makes you appreciate your natural beauty! 
Prevents the appearance of age spots and uneven skin tone
Most anti-aging serums protect your skin from the appearance of age spots, dark spots, and possible uneven skin tone. Usually, including antioxidants in your skin care routine helps fight damaged skin cells.
No more costly dermal procedures
If you apply an anti-wrinkle serum daily, you will be less likely to encounter dermal problems when you age. And you will certainly reach a stage where you no longer have to undergo dermal procedures.
What is the best anti-aging serum and what ingredients should you look for? Read on to find the answers.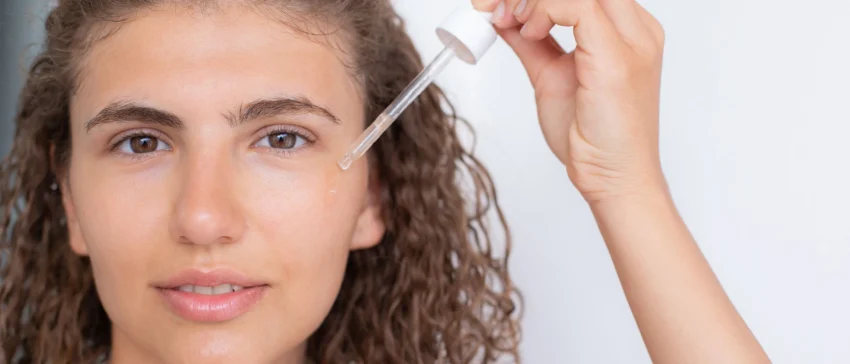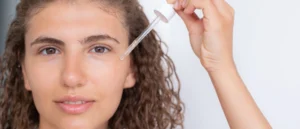 What are the best ingredients in anti-aging serums?
First of all, how do you use an anti-aging serum? Skin serums should be applied twice a day (once in the morning and once in the evening) in order to get their maximum benefits. 
Let's take a closer look at the ingredients in a classic anti-aging serum to determine which ones are most effective.
1- Vitamin C
This antioxidant has anti-aging effects, as it can slow the damaging effects of free radicals. When applied topically, vitamin C penetrates the skin quite well, and studies have shown that it can increase collagen production. It works best when combined with vitamin E. Together, these vitamins have anti-inflammatory effects, which are linked to smoother, younger-looking skin. 
2- Hyaluronic acid 
As we age, the levels of hyaluronic acid in the skin decrease, resulting in dry skin and increased signs of aging. Topical hyaluronic acid is an excellent complement to an anti-aging serum, as it acts as a moisturizer, smoothes fine lines and wrinkles, improves skin elasticity, and makes it more radiant.
3- Retinoids
Retinoids are medications derived from vitamin A, and they are effective in diminishing wrinkles, brightening the skin, and smoothing the skin's texture. An example of a retinoid is retinol. Retinol, which is a derivative of vitamin A, increases cell turnover and gives the skin a more youthful appearance for your nighttime routine.
4- Peptides 
Peptides, which are amino acids, help form the building blocks of proteins, including collagen and elastin. Applying an anti-aging serum that contains  peptides to your skin can help achieve a younger-looking complexion.
5- Other ingredients 
With a large number of anti-aging products on the market, you will see many other ingredients in your serum. You may come across ingredients like niacinamide, ceramides, glycolic acid, or ferulic acid. 
The following serum targets everything from fine lines to wrinkles.
Eau Thermale Avène A-Oxitive Antioxidant Defense Serum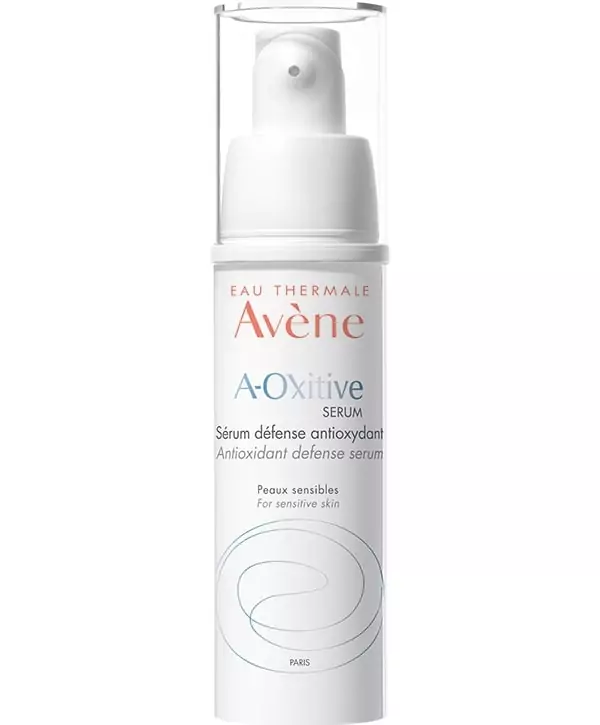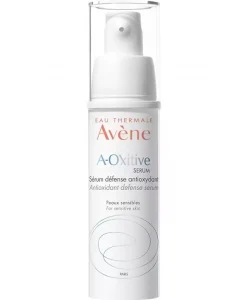 This hyaluronic acid-rich serum is a powerful, fast-absorbing product that neutralizes free radicals caused by environmental and lifestyle aggressors. It also visibly plumps the skin to preserve a more youthful and radiant complexion.
What other anti-aging strategies are there? 
Besides a facial serum to combat the signs of aging, what else can you do to improve your chances of staying young? There are some things you can do to put the odds in your favor. 
1- Avoid sun exposure
Applying sunscreen daily is one of the best things you can do for your skin. Repeated and prolonged exposure to the sun damages the skin cells. This increases the appearance of wrinkles and fine lines and decreases the elasticity of the skin. 
So, to keep your skin looking young, make sure to avoid sun exposure and use a broad-spectrum sunscreen of SPF 30 or higher every time you go out.
We recommend the following sunscreen from Eau Thermale Avène:
Eau Thermale Avène Very High Protection Fluid SPF 50+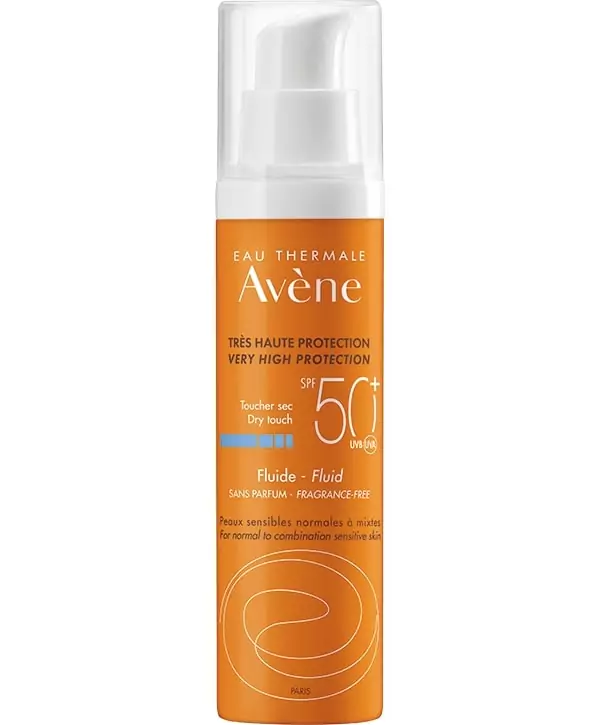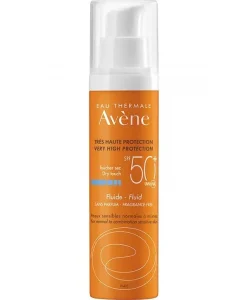 2- Limit your sugar intake
A diet high in sugar keeps your blood sugar levels high, which might make you look older according to one study. A high-sugar diet can also negatively impact collagen production, elastic fibers, and fibronectin in your skin. 
3- Quit smoking
Smoking is correlated with higher rates of wrinkles (especially around the eyes and mouth), skin discoloration, dry skin, and skin inflammation. Some of these effects improve almost immediately after quitting smoking. 
4- Manage your stress and sleep 
Stress and sleep go hand in hand: when you're under a lot of stress, you're more likely to sleep poorly. High levels of stress and poor sleep can both make your skin look older. Fine lines, wrinkles, skin discoloration, and rough skin are more common in people who are highly stressed and sleep poorly. 
Consistency is key to anti-aging results
No matter what anti-aging serum you try, remember that results don't happen overnight. The key to fighting the effects of aging is to be consistent. Once you find a product that your skin responds well to, continue to use it regularly and the results will add up over time.
Serums do not replace moisturizers; however, they do boost anti-aging results and overall skin care. Just as a well-balanced diet, exercise regimen, and positive lifestyle keep your body healthy and young, a serum used regularly will make your skin look young and rejuvenated.
To conclude, it is always said that prevention is better than cure. Therefore, regular application of an anti-aging serum is a perfect way to slow down the natural signs of aging.