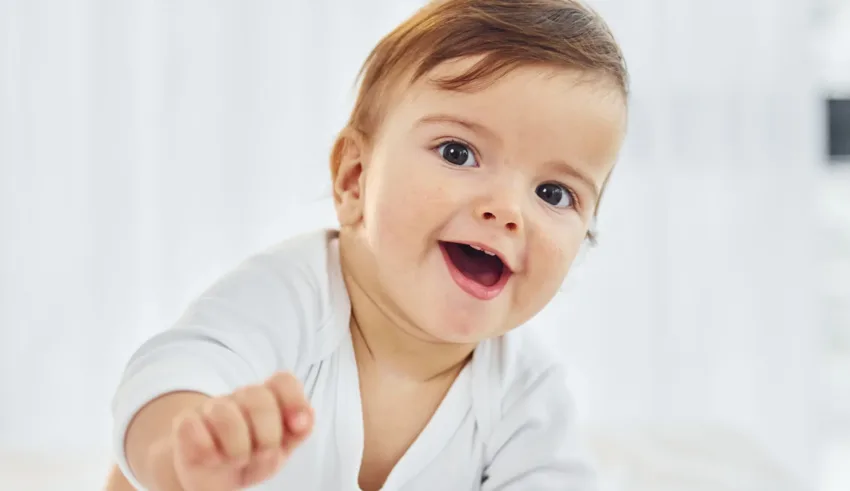 Is there anything more irresistible than babies' velvety skin? Because we're so used to the softness that feels so good to the touch, the appearance of red, flaky patches on your baby's skin can be a shock. If you've noticed dry, scaly rashes on your little one, he or she may have childhood eczema. Here's everything you need to know about infant eczema in this article from The Dermo Lab in collaboration with the dermatologist Dr. Ibtisam Shebl, who will explain what you can do to help your sweet pea with eczema.
What are the myths and facts about baby eczema?
According to Dr. Ibtisam Shebl, the signs of eczema in infants include dry, scaly, itchy skin, redness and swelling of the skin, and small bumps that open up and ooze when scratched. In infants and young children, eczema usually appears on the face, outside of the elbows, and knees.
There are many myths about what causes eczema or how to treat it. We'll separate the facts from the fiction below!
Myths:
Myth: Your baby can get eczema at daycare
Eczema is a common skin condition that can make your baby's skin red, irritated, and sore. But your little one didn't get this rash from anyone, and can't pass it on to anyone else. Babies and children with eczema often have parents who have it. Or they have family members who have asthma, hay fever, or other allergies. Eczema may be passed on through parents' genes, but no one knows exactly why some children have it.
Myth: Babies with eczema have it for life
Eczema has no cure, but that doesn't mean your baby will always have itchy irritated skin. Eczema tends to get better over time. In fact, some children don't have eczema by the time they are 2 years old. About half of the children who have eczema outgrow it. And for those who have it as adults, the eczema is usually milder than when they were children.
Myth: Not bathing your baby as much will improve his or her skin
Short daily baths in warm water with a mild cleanser can help prevent infection and soothe your baby. Dr. Ibtisam Shebl indicates that soaps and detergents, including shampoo, and bubble baths, can trigger baby eczema.
Don't use soap, and avoid bubble baths or other scented products that may irritate the skin. After bathing your baby, rinse twice to remove all soap. Then apply a cream or ointment within 3 minutes to maintain moisture.
Facts:
Fact: Cotton clothes are best for babies with eczema
Loose-fitting cotton and other natural fabrics feel better on your baby's skin. Don't dress your baby in wool or other itchy fabrics. Wash his clothes before he wears them and use detergents and soaps that are mild, fragrance-free, dye-free, and alcohol-free. 
Fact: Your baby's eczema may get worse in winter
Think about how chapped your lips can get in the winter when the air is dry. This dry air also affects your baby's eczema. Using a humidifier can help a little. The best thing to do is to keep his skin moist by applying a thick cream or ointment. Your baby's skin should improve in the summer when the air is naturally more humid.
Fact: Babies with eczema are susceptible to other allergies
Babies and children with eczema are more likely to have allergies or asthma, but eczema does not cause them. Half of the children with eczema have asthma, and two-thirds of children with eczema have hay fever.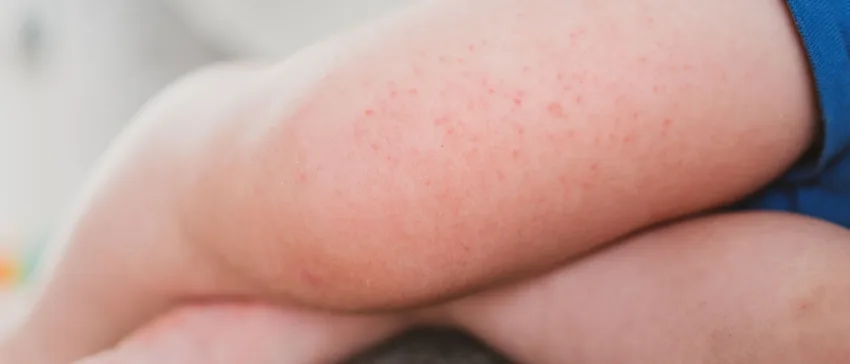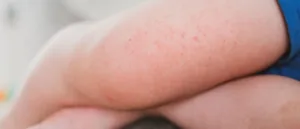 What are the do's and don'ts for baby eczema?
Do's:
1- Do: Moisturize
Dry skin can lead to flare-ups. Apply a lotion, cream, or ointment to your child's skin. This is especially important right after bath time and during the cold months when the heat is on.
2- Do: Skip the perfumes
Avoid scented lotions, soaps, or detergents. Mild, dye-free, unscented products are less likely to trigger a reaction in your child's skin.
3- Do: Dress for success
Itchy clothes can scratch and irritate your child's skin. Soft, breathable fabrics, such as 100% cotton, are best.
4- Do: Avoid allergens
Over 35% of children with eczema also have a food allergy. Make sure you know what can make your child's eczema worse. Dust, pollen, or pet dander can also be culprits. Dr. Ibtisam Shebl indicates that your child should avoid milk, eggs, fish, and soy.
5- Do: Give your child a better bath
Never give your child a hot bath. Instead, keep the bath water lukewarm. 
6- Do: Reduce their stress
When kids are under pressure, their skin shows it. Help them avoid stressors. Also, make sure they get what they need to cope with their daily lives. For example, they should get the following:
Lots of sleep

A healthy diet

Physical exercise

Relaxation techniques, such as deep breathing.
Don'ts:
1- Don't: Use soaps
Traditional soaps are too harsh and tend to dry out the skin. This is why they should be avoided. We recommend the following cleansers, which are ideal for sensitive skin, as they soothe and calm dry, itchy skin prone to eczema.
Ducray Dexyane Ultra-Rich Cleansing Gel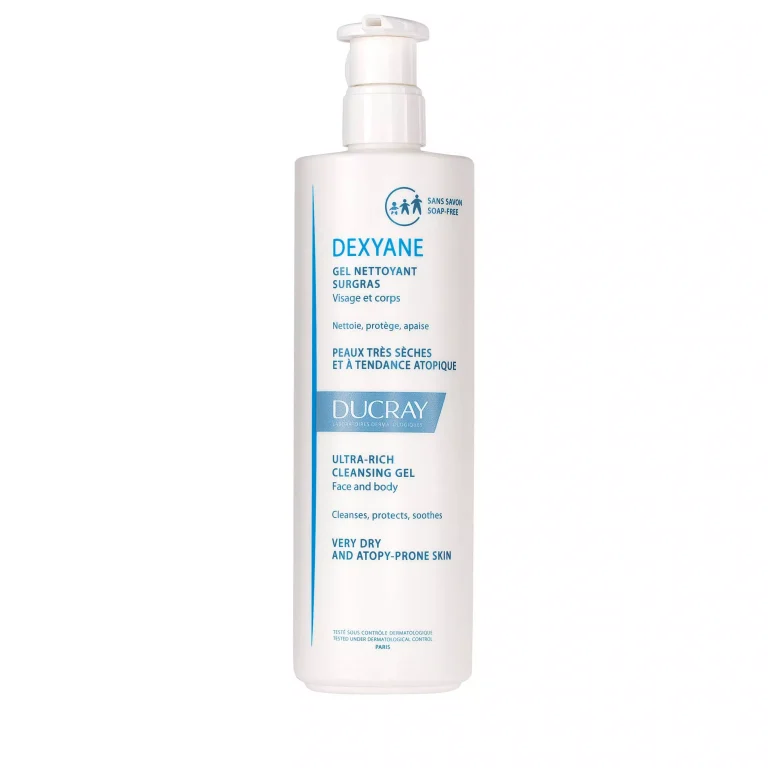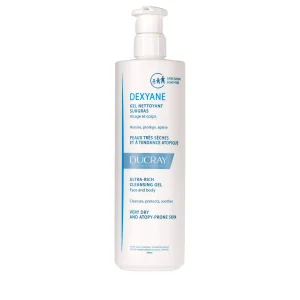 Eau Thermale Avène XeraCalm A.D Lipid-Replenishing Cleansing Oil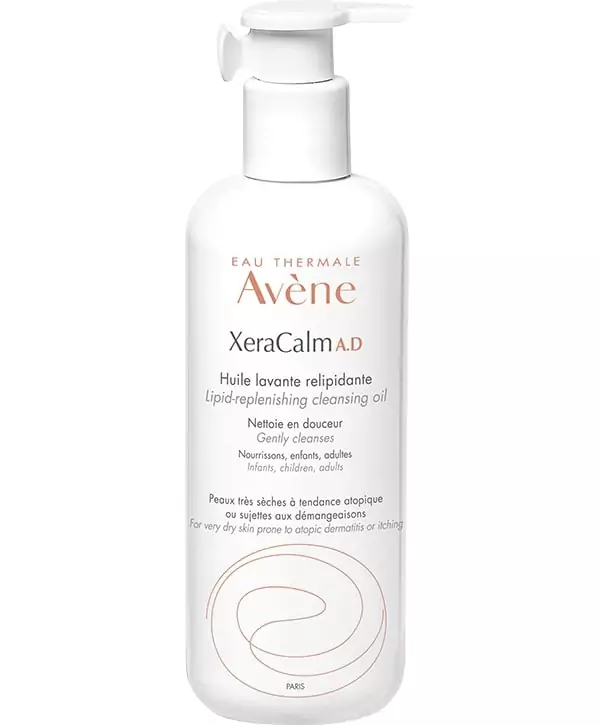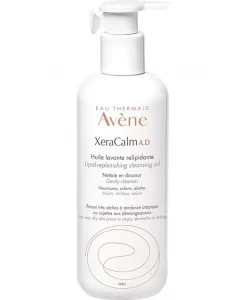 A-Derma Exomega Control Emollient Shower Oil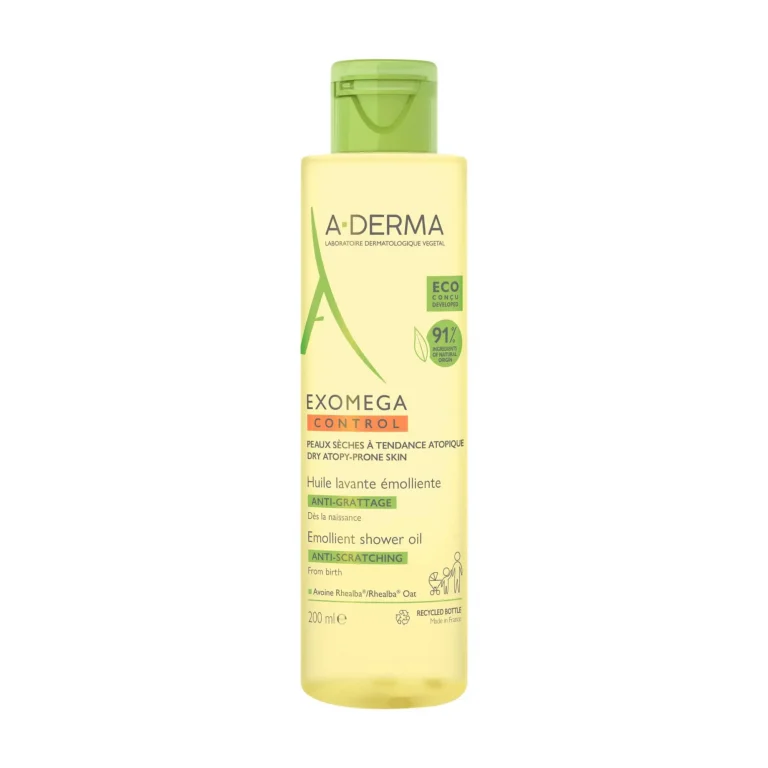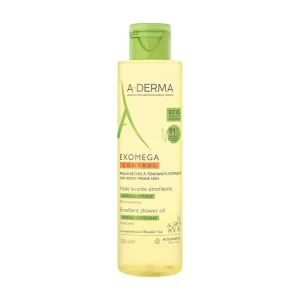 2- Don't: Use any lotion
The "oilier" a moisturizer is, the better it can hold water in your child's skin. Choose an ointment or cream with high oil content and apply it in a thick layer. Dr. Ibtisam Shebl notes that you should moisturize your baby's skin twice a day or as often as needed to get relief.
Below are the life-saving products that restore moisture to your baby's very dry skin.
Ducray Dexyane Anti-Scratching Emollient Cream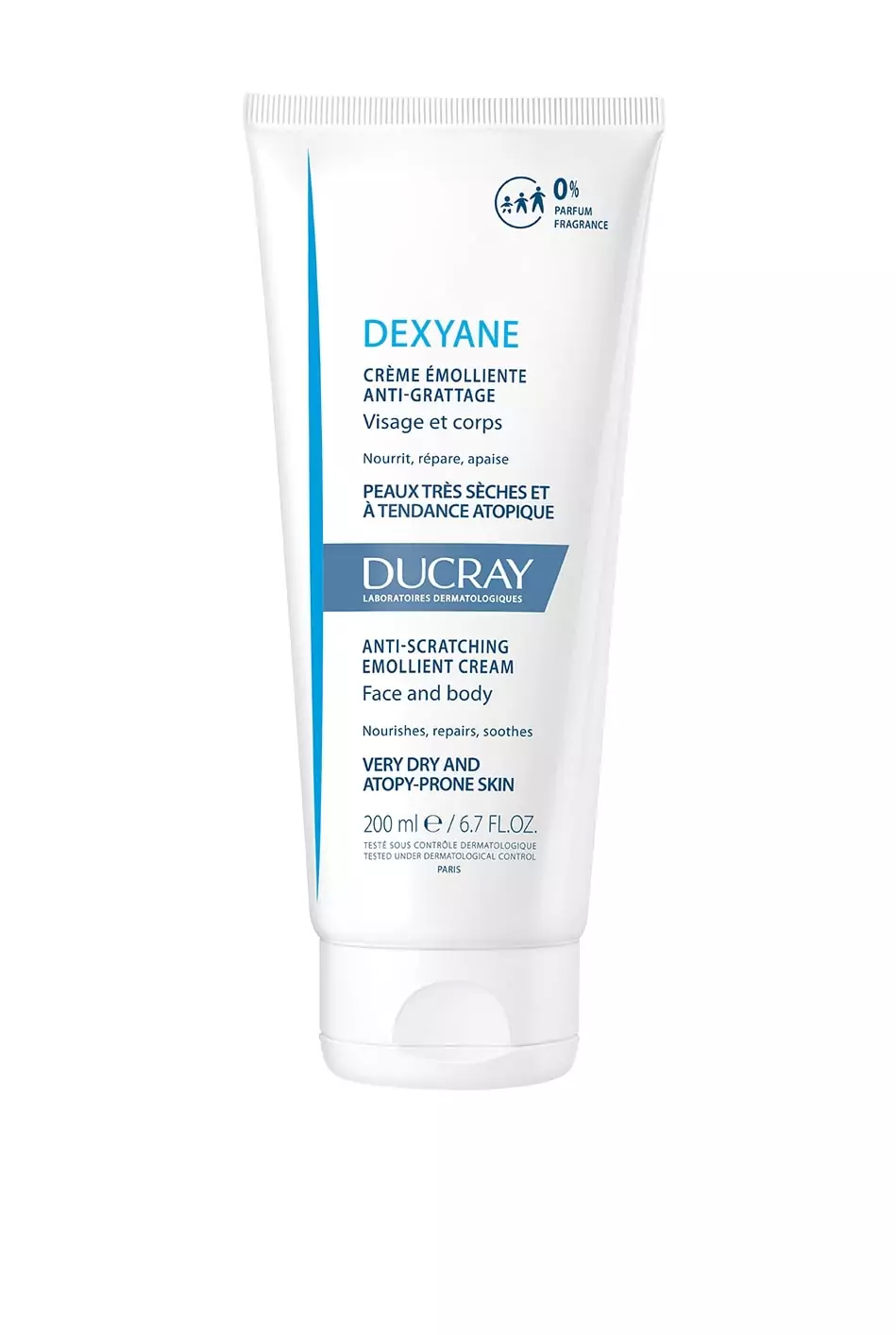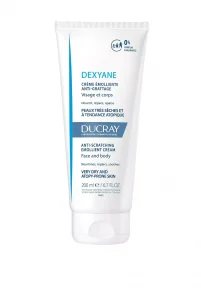 Eau Thermale Avène XeraCalm A.D Lipid-Replenishing Cream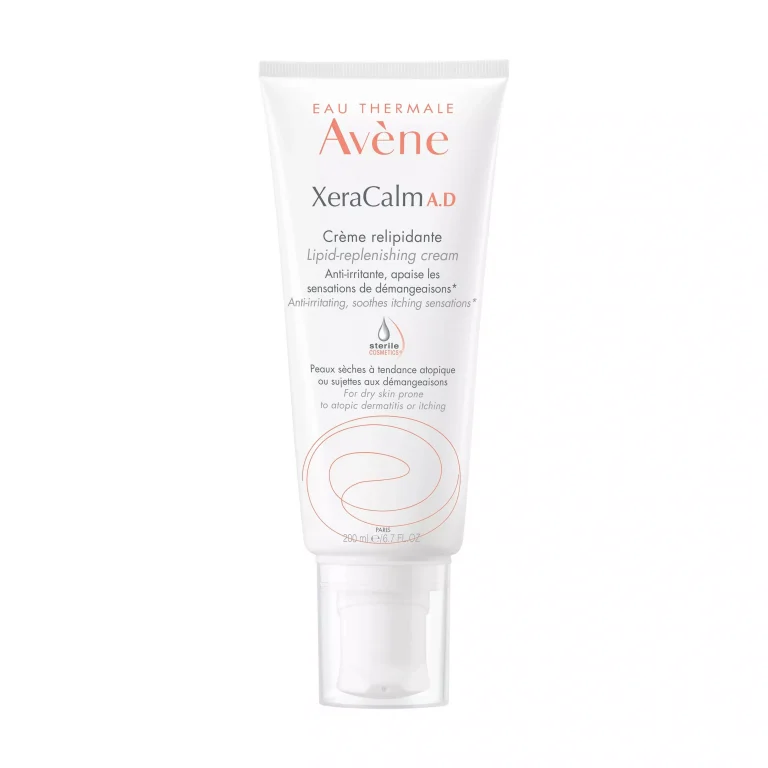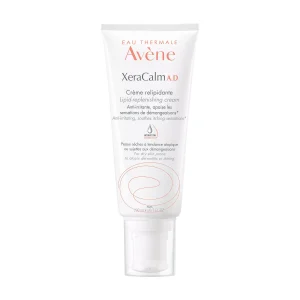 A-Derma Exomega Control Emollient Cream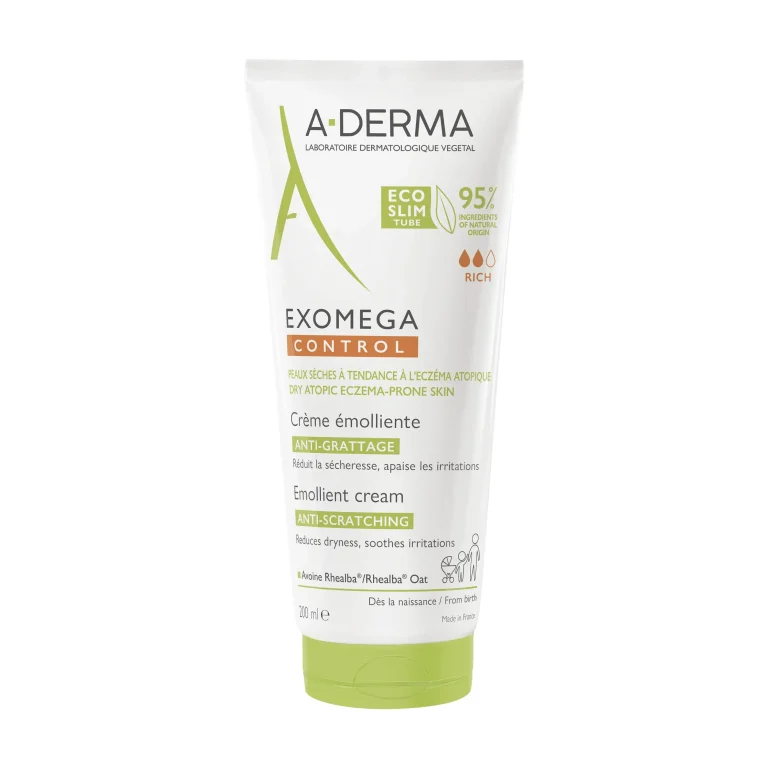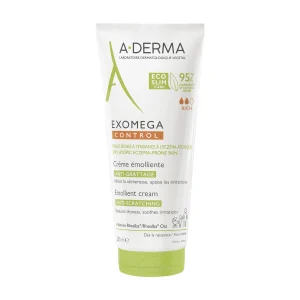 A-Derma Exomega Control Emollient Balm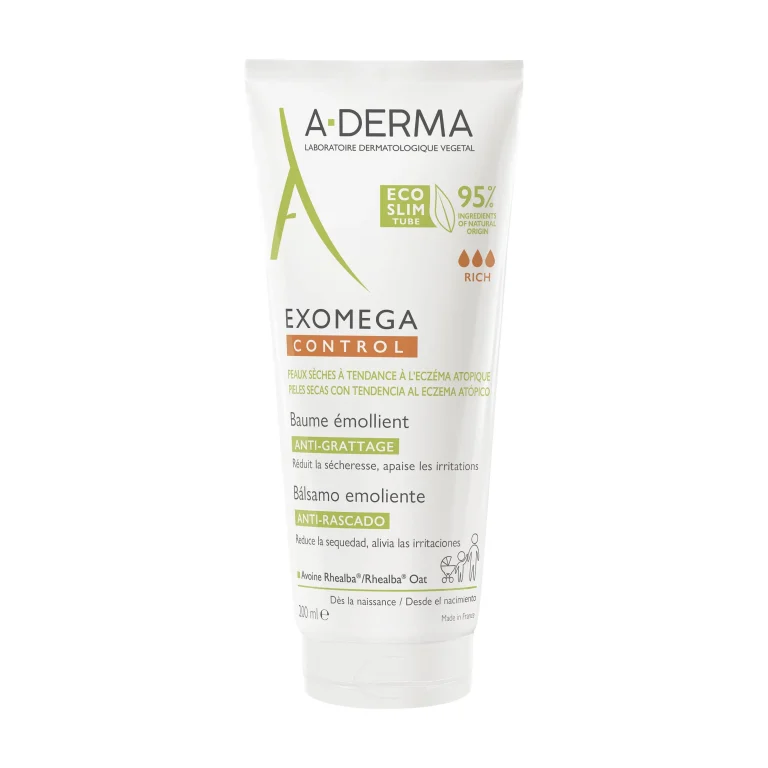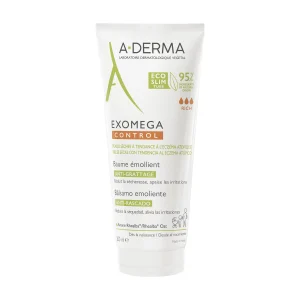 3- Don't: Let them scratch
Eczema itches and little hands have a hard time leaving it alone. But touching it only makes it worse and can even lead to infection. Teach your child not to scratch the skin. 
4- Don't: Let them overheat
Avoid hot baths or showers. Don't let them do too much activity when flare-ups are severe.  Also, make sure they are cool enough when they sleep.
5- Don't: Ignore the infection
Skin with eczema is exposed to bacteria and viruses. Keep an eye out for signs of infection so you can treat them quickly. These signs may include:
Oozing

Pus-filled bumps

Scaly patches that look different from the rest of your child's eczema
6- Don't: Use hand sanitizers
Waterless antibacterial cleaners are hard on the skin. Always wash your child's hands with water. Keep them cool, pat them dry and moisturize them right after you're done.
7- Don't: Smoke
Contact with smoke is terrible for children in general. It is also a trigger for eczema. Make sure your child is not exposed to second-hand smoke.
Key points to remember
Baby eczema can be a major event in a family's life. The goal is not to completely eliminate eczema, but to reduce the risk of a flare-up.
According to Dr. Ibtisam Shebl, eczema may disappear or improve as your child reaches adolescence or adulthood. As your child grows, he or she may experience sensitive skin or flare-ups of eczema symptoms throughout life.
Avoiding irritants and triggers and keeping your baby's skin moisturized will improve the healing time of your baby's skin and prevent future flare-ups. Even if your baby can't tell you that he or she is itchy, you can anticipate his or her condition by scheduling times during the day to apply moisturizer to his or her skin to avoid scratching the eczema rash.