We've all been there: It's the morning of a big event or an important meeting. You look at yourself in the mirror, and guess what you see? A breakout. Whether it's one pimple or a cluster of imperfections, acne is a common problem that affects people of all ages. Because of the prevalence of this problem, there have been more studies on acne treatment options than ever before. Let's uncover them in this article from The Dermo Lab with the dermatologist and cosmetologist Dr. Rita Makhoul.
How does acne form and what causes it?
Pimples aren't just a part of puberty. It turns out that adult acne is also on the rise, and acne manifests itself in different ways on your skin. So what exactly is acne? According to Dr. Rita Makhoul, acne begins when pores (the openings of the hair follicles) become clogged with sebum (oil) and dead skin cells. The clogged pores then become infected with bacteria, resulting in pimples, which are red bumps with sometimes a little pus at the end.
If you suffer from acne, the most common causes are clogged pores, too much oil, bacteria, and inflammation.
However, other factors can contribute to breakouts. These include stress, hormones, the menstrual cycle, the products you use on your face and skin, diet, and medications, including steroids and lithium, which can promote acne.
What are the symptoms of acne?
Acne is a general term for different types of skin rashes, all of which have different symptoms. You know you have acne if you notice:
Blackheads or pimples that are dark in color and have an opening in the center.

Whiteheads that are small and do not appear to have an opening.

Papules, which are tiny, red, hard pimples.

Pustules, which contain pus on the surface.

Nodules, which are large and solid and may be tender or inflamed.

Cystic lesions, which tend to be painful, pus-filled bumps under the skin.
Just as acne can take different forms, the severity of acne also varies by type.
Blackheads and whiteheads are non-inflammatory and generally easier to control. Papules and pustules are inflammatory types of acne. But inflammation does not necessarily mean severe acne.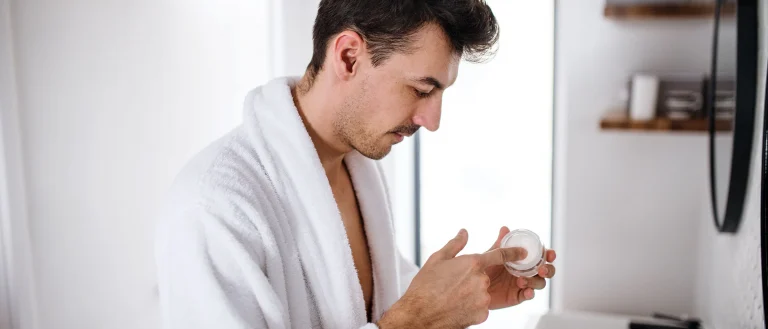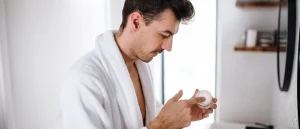 How long does acne last?
The duration of acne differs from person to person. When acne develops in the teenage years, it often becomes less of a problem by the time a person reaches their mid-twenties.
Unfortunately, some people struggle with acne even when they are in their 20s. In fact, about 3% of adults over the age of 35 continue to suffer from acne intermittently.
But what if acne keeps coming back? Dr. Rita Makhoul notes that, unfortunately, acne can return if the patient has very oily skin, severe acne, or hormonal problems. In addition, if the treatment was not appropriate for the type/severity of acne or if it was not followed for a long period of time, the patient can have a rapid recurrence. Acne can also recur if skin care is inadequate and the patient uses oily creams or makeup. Therefore, she warns that patients should always be advised to use a maintenance cream to avoid recurrence.
Keep reading to learn how to get rid of acne to achieve clear skin.
What is acne treatment?
There are many treatments that help get rid of acne and prevent it from coming back. The acne treatment that is right for you depends on the severity of your acne.
What does acne treatment mean? Oil, dirt, and dead skin cells on the surface of your skin clog your pores and develop pimples or small localized infections. Treatments are designed to remove the bacteria and dry out the excess oil that causes acne.
A good skin care regimen is often the first line of defense against acne. But sometimes, treatment is necessary to keep your skin healthy.
Dr. Rita Makhoul recommends the following skin care routine:
1- Wash your face in the morning with a cleanser for acne-prone skin
The purpose of cleansing acne-prone skin is to gently remove surface dirt, sweat, and excess skin lipids without irritating or drying the skin. Choosing the right cleanser also helps rid your skin of bacteria that can get into clogged hair follicles and cause breakouts.
We've rounded up the best acne cleansers you can buy to help you beat your breakouts.
A-Derma Phys-AC Foaming Gel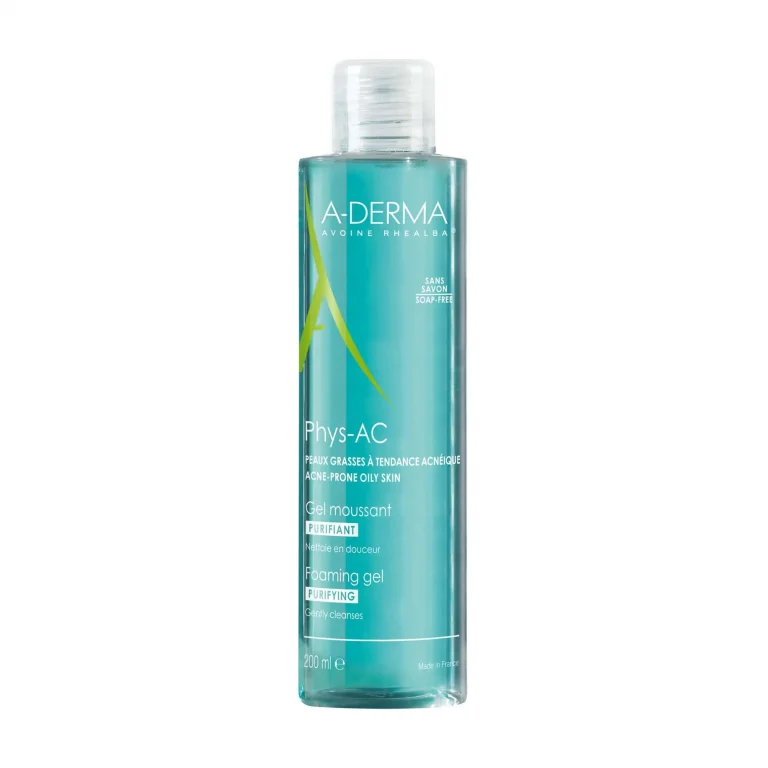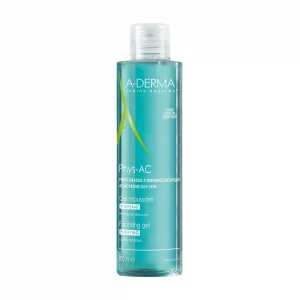 Eau Thermale Avène Cleanance Cleansing Gel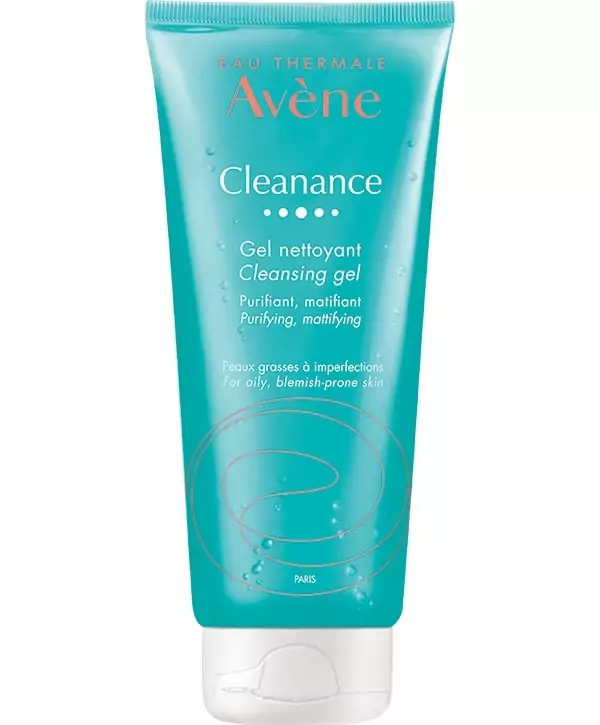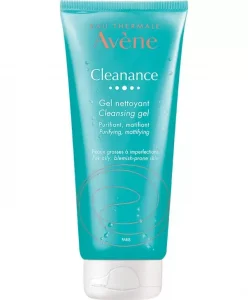 Ducray Keracnyl Foaming Gel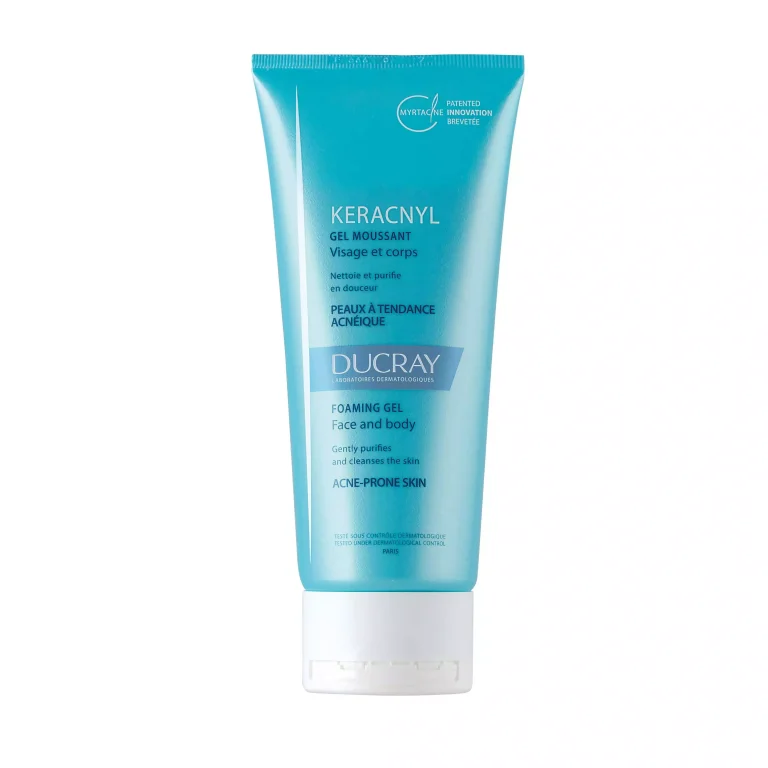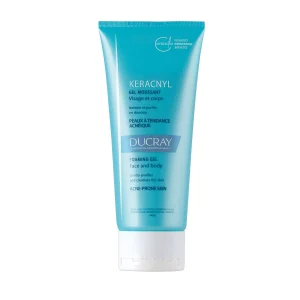 2- Apply the right acne treatment
Acne treatments are a great addition to your skin care routine. When applied after cleansing, they help dry out pimples and make them disappear faster. They also work on the main factors that cause pimples with their enhanced soothing formula.
Banish those pesky pimples for good with these 3 acne treatments.
A-Derma Phys-AC Global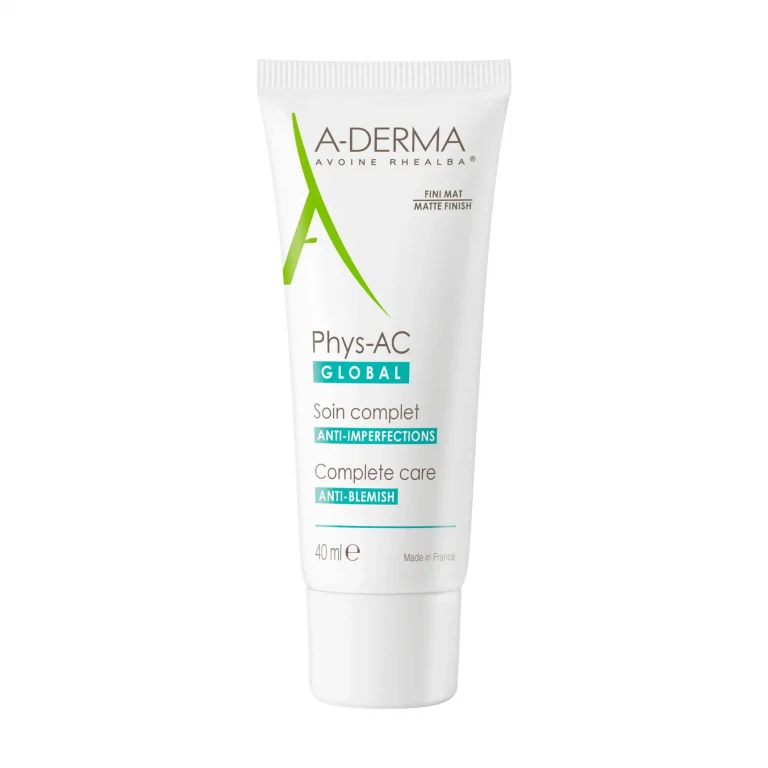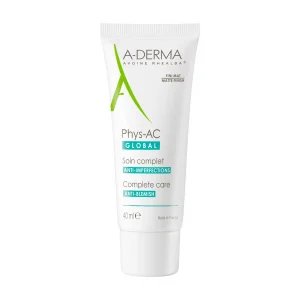 Eau Thermale Avène Cleanance Comedomed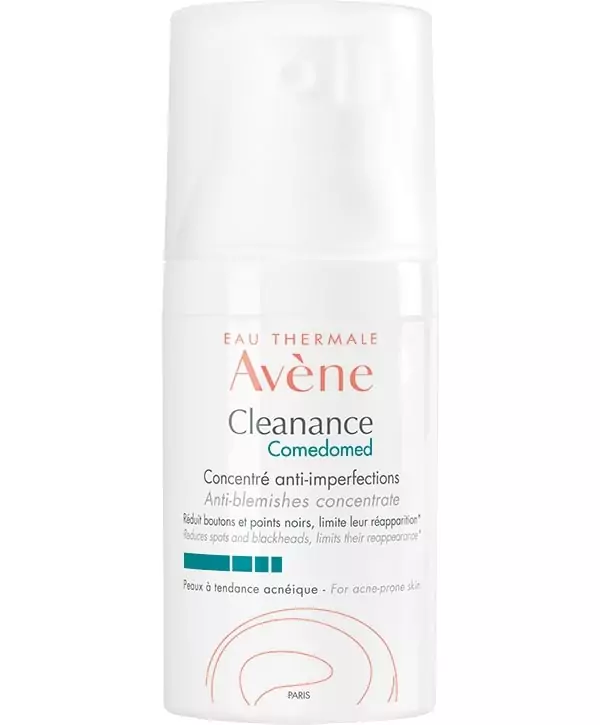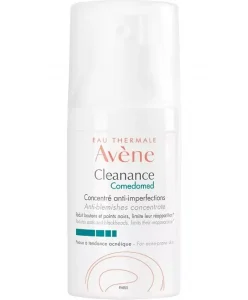 Ducray Keracnyl PP Anti-Blemish Soothing Cream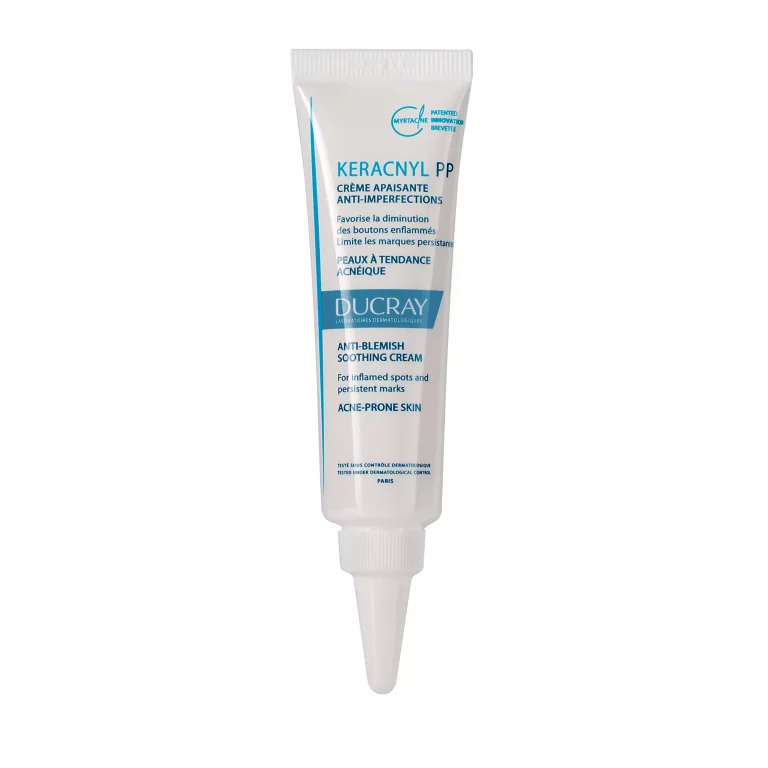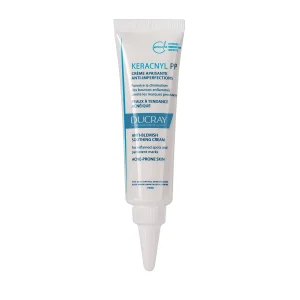 3- Apply a moisturizer that is not too oily and is suitable for acne-prone skin
When developing an acne treatment plan, dermatologists sometimes include a moisturizer. If you suffer from breakouts, look for lightweight, water-based moisturizers, serums, or gels rather than oil-based ones. Heavier lotions and creams can aggravate pore congestion and lead to increased sebum production that can exacerbate acne breakouts. To be safe, the label should say "oil-free" or "non-comedogenic."
4- Apply a fluid sunscreen (the sun is comedogenic)
Not wearing sunscreen can make acne worse. Even if you like the way your skin looks and feels after a day in the sun, a sunburn will only make your acne worse.
We recommend the following sunscreen which has an exclusive combination of active ingredients offering optimal UVB-UVA protection.
Eau Thermale Avene Very High Protection Fluid SPF 50+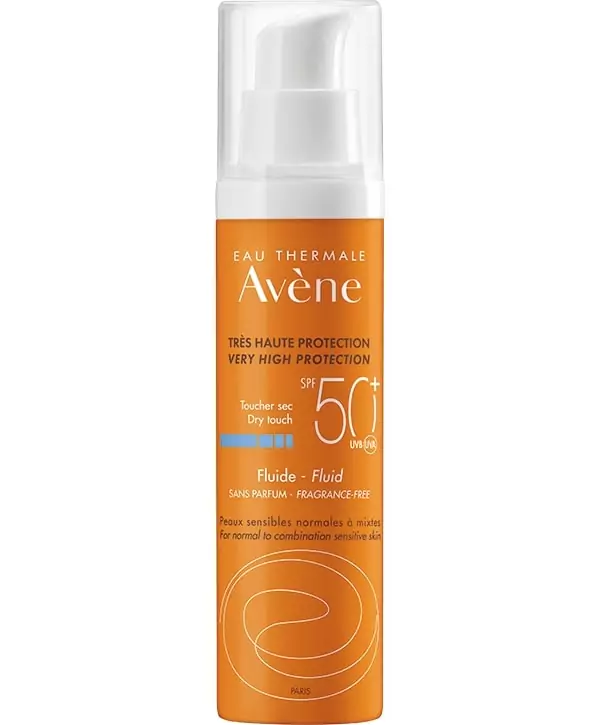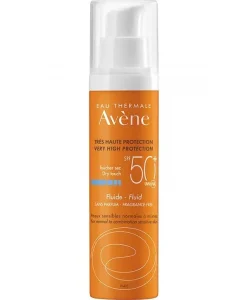 5- Remove your makeup with an oil-free makeup remover/micellar water.
Removing all traces of makeup before bed keeps pores open and helps prevent acne. Micellar water is also recommended as part of a double cleansing routine to help remove makeup without leaving an oily residue.
6- Wash your face at night, always with a cleanser for acne-prone skin.
Consider your twice-daily cleansing as the first step in your acne treatment routine.
Dr. Rita Makhoul states that tretinoin/adapalene/benzoyl peroxide/erythromycin can also be used as an anti-acne treatment.
She also points out that some studies show that increased water intake as part of a regular diet can have a positive impact on the skin's normal physiology. But there is no definitive research to support the claim that drinking water eliminates acne.
Dr. Rita Makhoul assures that with proper skin care routine, pimples begin to heal, and they become drier with a small crust. She warns against removing the scabs to avoid scarring, hyperpigmentation, or atrophy. And if the treatment is continued long enough, the number of blackheads/comedones and new inflamed pimples will gradually decrease.
Does exercise reduce acne?
Dr. Rita Makhoul points out that exercise can reduce stress-related acne, but unfortunately, it can sometimes exacerbate acne by increasing sweating, sebum production, and creating perfect conditions for acne-causing bacteria to thrive. Therefore, perfect hygiene before, during, and after exercise is mandatory.
Warning regarding acne treatment
Patients taking acne medications should be aware of possible side effects and interactions with other medications and herbal remedies.
Topical retinoids and benzoyl peroxide can leave the skin red, dry, and sensitive to sunlight. Oral antibiotics can cause sensitivity to sunlight and stomach upset. Benzoyl peroxide can inhibit the effects of some topical retinoids, so never apply them at the same time of day. Taking oral antibiotics for more than a few weeks can make women susceptible to yeast infections.
The importance of consistency in acne treatment
You'll probably need to treat acne for a long time – not just during a flare-up. Don't stop treating acne until your doctor says you can, because you may get another breakout just when your skin starts to clear up.
Without treatment, you may experience persistent breakouts and scarring of the skin. Anxiety and poor self-esteem are also associated with persistent acne.
Last Updated on November 9, 2023