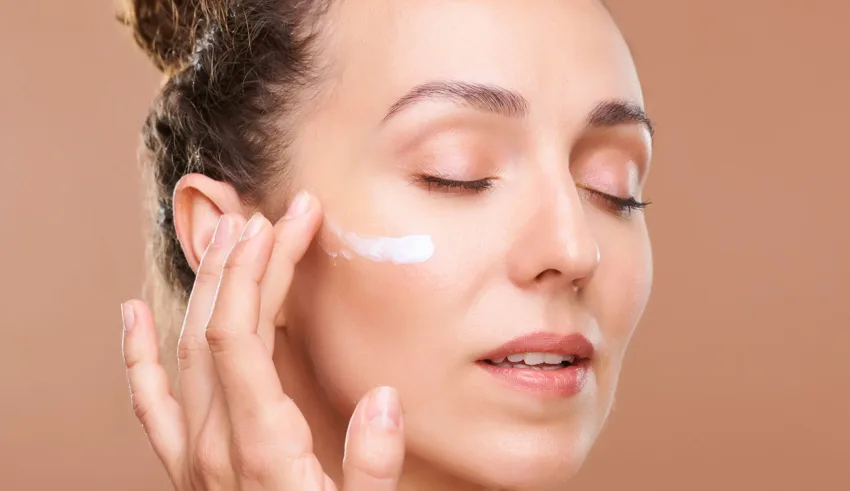 You probably think your skin care routine is perfect. Cleanse, moisturize, apply sunscreen – what more could there be? Well, if you haven't added a facial serum to your routine, you may be missing out. Not sure what the benefits of a face serum are and why you should add one to your routine? If you're open to improving your skin care regimen, keep reading this article from The Dermo Lab in collaboration with the dermatologist Dr. Eman Embaby to learn how to choose the best face serum and the many reasons to use one.
What is a face serum?
Before we talk about the wonders of face serums, let's start with the basics: What is a face serum? Face serums are lightweight moisturizers that contain a higher concentration of active ingredients than traditional facial moisturizers. Known for their effectiveness, facial serums are often used to manage specific skin problems, such as wrinkles.
Serums are also typically thinner than a moisturizer, making them perfect for layering, and they can come in a variety of different formulas, including gels, oils, and lightweight creams.
What are the reasons to use a facial serum?
Below, we've outlined seven reasons why you might want to add a serum to your routine.
Reduces the appearance of dark spots
Daily UV exposure and aging can lead to dull skin, discoloration, and dark spots.
Brightens the appearance of dull skin
As you age, your skin may naturally begin to lose its glow.
Plumps skin and reduce wrinkles
Facial serums play an essential role in any effective anti-aging skin care routine. Choose a serum that contains hyaluronic acid for intense hydration.
Vitamin C is another powerful anti-aging ingredient to look out for when choosing a serum. Opt for a formula that contains a significant percentage of this vital antioxidant.
Fights sagging skin
As we age, the skin gradually loses moisture and volume, especially in delicate areas like the cheekbones and under the eyes. To restore volume and water retention and combat sagging skin in these areas, opt for a targeted serum containing hyaluronic acid.
Helps manage acne-prone skin
There are skin serums that can help any skin problem, and acne is certainly one of them. Ingredients typically found in serums and skin care products for acne include benzoyl peroxide, salicylic acid, and even retinol.
Exfoliates your skin
You may be used to scrubbing your skin with facial scrubs, but chemical exfoliants are becoming increasingly popular, and facial serums are a great way to try them. Serums containing AHAs and BHAs, such as lactic acid and malic acid, can be used to resurface the skin and give it a smoother, more even appearance.
Moisturizes your skin
When your skin is very dry, a moisturizer just won't cut it. Instead of relying on your face cream to do all the work, you can apply a hydrating serum underneath to bring your dry skin back to life. Again, serums formulated with hyaluronic acid are great for promoting hydration. Apply the serum to damp skin to boost hydration.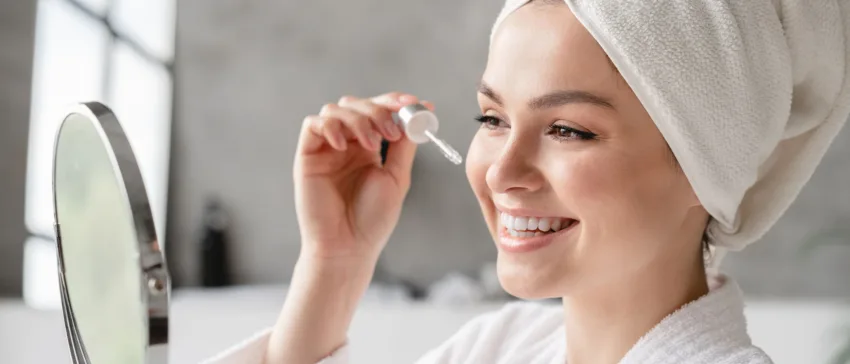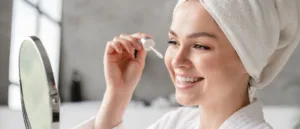 How to choose the best face serum?
There are many types of facial serums, including moisturizing, brightening, exfoliating, and anti-aging serums. Before you buy, you need to identify the problems you want to solve with your serum.
1- Exfoliating serums
Exfoliation is the removal of dead skin cells from the surface of the skin. If your skin is oily or prone to breakouts, an exfoliating serum that unclogs pores and reduces oil levels is a great addition to your regimen.
Exfoliating serums are chemical exfoliants that use ingredients such as acids to break down the bonds between skin cells so they can be more easily removed. The most common examples are glycolic, citric, mandelic, malic, and lactic acids, which are all alpha hydroxy acids (AHAs), and salicylic acid, a BHA (beta hydroxy acid).
2- Brightening serums
Brightening serums are designed to target hyperpigmentation, reduce discoloration and improve brightness and radiance. Vitamin C and niacinamide are two of the key ingredients to look for.
Vitamin C helps you become radiant by promoting healthy skin cell turnover.

Niacinamide is known for its ability to combat dullness and uneven skin tone. It can also minimize the appearance of pores and strengthen the skin's barrier function.
3- Anti-aging serums
The term "anti-aging" covers a wide range of issues, although most people associate it primarily with fine lines and wrinkles. However, skin tone, texture, and volume must also be taken into account. Most of the problems experienced by aging skin are due to a slowdown in cell turnover. Retinol is known for its ability to promote skin cell regeneration and is considered one of the most effective anti-aging ingredients.
With the multitude of face serums available on the market, choosing the right one for your skin type can seem like a nightmare. We've simplified things and listed 3 of the best face serums below.
Anti-aging serum:
Eau Thermale Avène A-Oxitive Antioxidant Defense Serum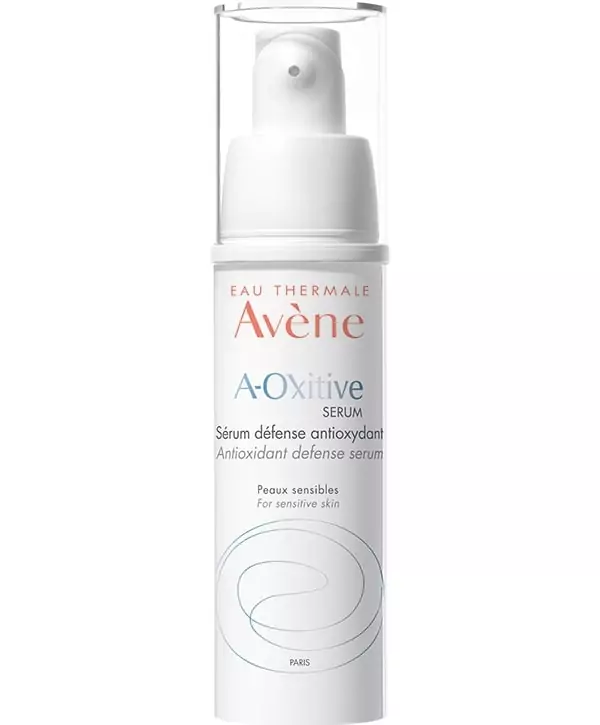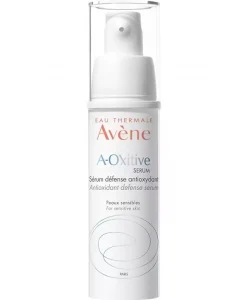 Serum to lighten the skin and reduce wrinkles:
Ducray Melascreen Photo-Aging Global Serum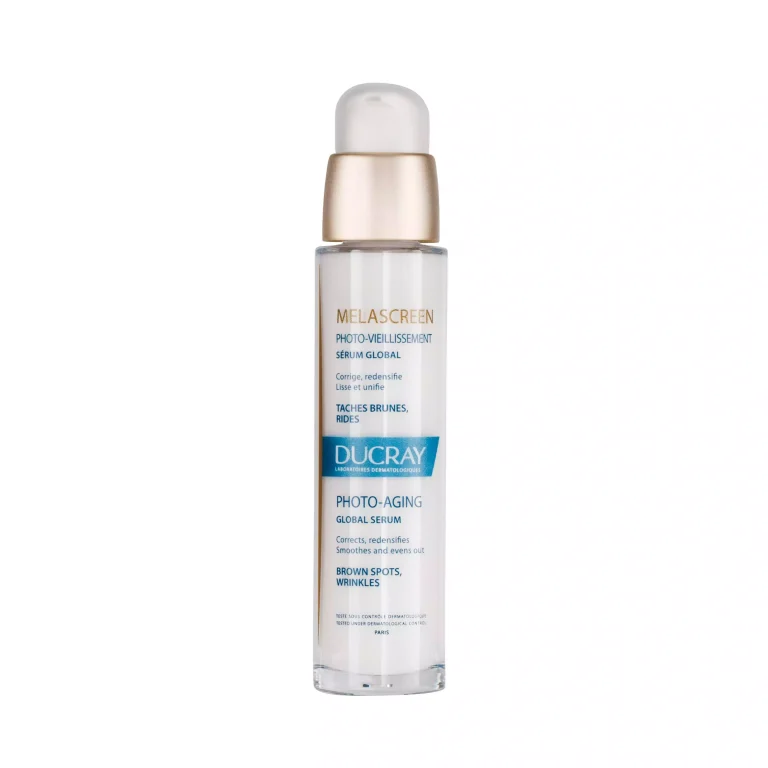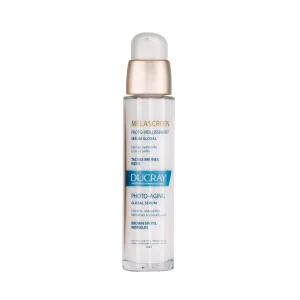 Serum for acne:
Ducray Keracnyl Serum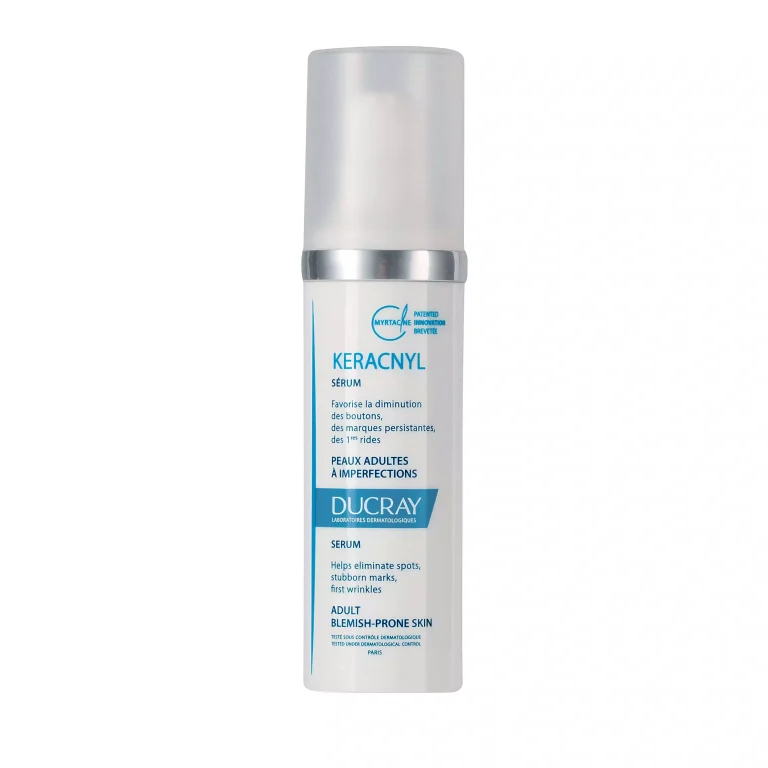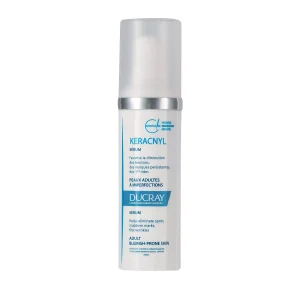 FAQs on face serums
1- When is the best time to apply a face serum?
Most face serums can be applied twice a day – once in the morning on a cleansed face before applying any makeup, and once at night before going to bed.
2- Is it safe to use a serum if you have skin problems?
Since serums are concentrated, you may be prone to certain allergies or reactions. So, consult your dermatologist before trying anything new. Also, if you're pregnant or have skin conditions like eczema, it's best to avoid using a serum with very strong ingredients.
3- Can serums cause pimples?
Dr. Eman Embaby says that serums can rarely cause pimples.
4- How to apply a face serum?
Unlike other skin care products, such as thick face creams and moisturizers, which you massage into your skin in an upward motion, serums are meant to be applied to your face with small taps of your fingertips or palms. Do not rub your skin excessively, let the serum absorb into your skin on its own. Dr. Eman Embaby states that you should apply a few drops of serum to your face.
Last Updated on April 20, 2023