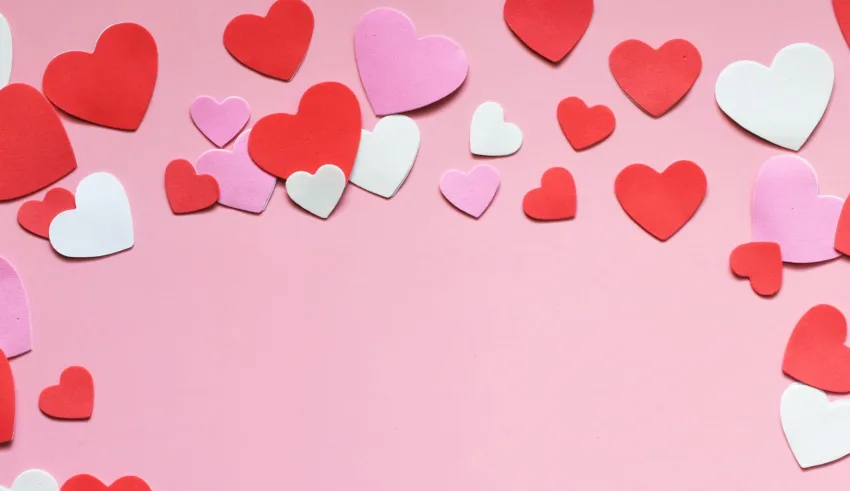 It's never easy to choose the perfect gift for the man who means the most to you. And if you're looking for Valentine's Day gifts for him, it can seem downright impossible to find the right mix of smart, sweet, indulgent, and practical. As we said, it's not easy, but we're here to help. Whether you're looking for gifts for your husband, boyfriend, or another special man in your life this Valentine's Day, we have dozens of smart ideas for all kinds of gifts for him!
1- Personalized leather bracelet
Take your man's style to the next level with a soft and masculine personalized leather bracelet. Choose his initials, the coordinates of a special place, or a special message of up to 20 characters.
2- Tickets to a live concert 
Whether his favorite musician is traveling right now or not, the promise of a night of live music in the future is fantastic in itself. Grab tickets to a concert as a surprise or buy a gift card and decide together who you'll see.
3- A pair of wireless noise-canceling headphones
If he's a music lover, a good pair of wireless headphones is a great Valentine's Day surprise. The noise-canceling headphones also show that you respect their need to be alone to relax.
4- A vacation for two
An experience is always fun, especially if it's a short getaway. Plan it down to the minute so he doesn't have to think about anything, or opt for an Airbnb gift card if you know that planning the trip is half the fun for him.
5- A personalized photo calendar for his office
Decorating his desk is easy with a customizable desk photo calendar. He can take a look at some of your favorite photos together while checking the days of the month.
6- A personalized love book
A personalized book that tells your love story in the style of a children's storybook may be a little cheesy, but you can't deny the romance of it.
7- Weighted blanket
For those nights when you can't be there to wrap him up in a big warm hug, a weighted blanket is (almost) as good.
8- A beanie
Whether he wears it ironically or seriously, a trendy beanie is a cold-weather wardrobe essential that's durable and warm (and that you can borrow) and can serve as winter running gear.
9- Coffee maker
Does caffeine soothe his soul? Is he addicted to the comforting smell of freshly brewed coffee? If you want to make him fall in love with you all over again, make his everyday coffee quick and easy. So, if you are looking for a meaningful gift for him, a coffee maker will definitely help you make the right choice.
10- Kitchen tool set
If your man is a good cook, surprise him with a kitchen tool set. Bring something that includes the essential tools that will help him chop, slice, mix and whisk with ease.
11- GoPro camera
Is your man more of an explorer? Does travel and adventure sports thrill him? Give him a GoPro camera that will allow him to capture all his spine-chilling adventures! It's the perfect gift for adventurers, right? If he's irresistible for staying outdoors, this Valentine's Day gift is a great choice for him!
12- Apple watch series 7
Guess what the perfect Valentine's Day gift for Apple lovers is? It's got to be the Apple Watch Series 7, with its shiny aluminum case and rugged sports band. 
13- Beard collection
Looking for personal care gifts for men who love their beards? Look no further than a wonderful beard collection that includes the essentials to make your man's beard routine a success.
14- A Chess set
Is he good at playing chess? And does he really like it too? Give him a world championship chess set that he'll cherish for years to come!
15- Treats if he's into desserts
The right dessert can melt any man's heart, and when it's chocolate, it's even better. It may be more traditional for the man to buy chocolate, but really, who doesn't love receiving chocolate as a gift?
16- A massager
If the man in your life is a keen exerciser, or is reaching a certain age and needs help relaxing his muscles after a workout, he'll surely enjoy a massage.
17- Barbecue tool set
Just because it's Valentine's Day doesn't mean you have to give a stereotypical romantic gift. There's also room for functional gifts. If your man prefers grilling, you can gift him a barbecue grilling tool set that will make cooking and cleaning easier.
18- Adventure book
You can fill a photo album of your life together and expand it over time. Over the years, the book will grow as your relationship develops.
19- Tickets to see his favorite sports team
Tickets to see his favorite team can be a great way to buy him something he might not buy for himself. Plus, if you love sports too, it's a great excuse to see your favorite team.
20- Dinner and a movie
Buy a gift card for a restaurant and two movie tickets, then take your partner out for dinner and a movie. Choose their favorite restaurant and let them choose the movie. There's a reason this date is a classic, and it's a great way to spend time together outside the house.
Bottom line: Now that you have gone through our list of Valentine's Day gift ideas for him, we are sure that you have found an appropriate gift for your man. Go ahead and give him the perfect surprise and steal his heart once again! 
Remember that Valentine's Day is a day dedicated to love and togetherness. You don't have to stress about finding the perfect or most expensive gift, forgetting the essence of this day. Whether you are buying a gift for a new boyfriend or a longtime husband, he will appreciate the attention and effort you put into your gift, whatever it may be.
We wish you a happy Valentine's Day!