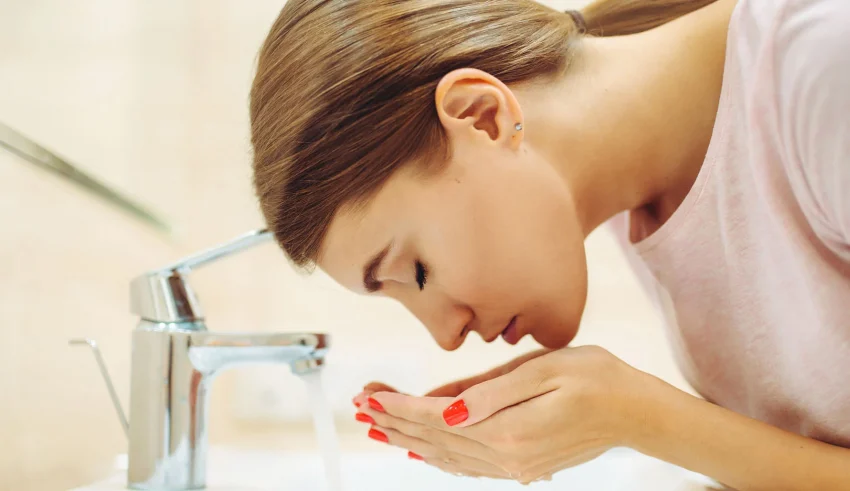 When it comes to choosing a face wash for dry skin, it's essential to understand your skin's needs. From there, it's important to choose a formula designed for dry skin and know what beneficial ingredients to look for to optimize your skin's appearance. Fortunately, we're here to help. We reached out to the dermatologist Dr. Julien Bachour, who offers a complete guide to choosing the right facial cleanser for dry skin.
How can I identify my skin type?
All skin types can benefit from daily cleansing and moisturizing, but different skin types (oily, dry, normal, and combination) have different needs. That's why understanding your skin type is the first step to caring for it.
Dr. Julien Bachour explains that a simple test done at home can help you identify your skin type. First, clean your face with a mild cleanser and let it dry. Then, observe your skin after 30 minutes. He indicates that:
If your skin is still shiny, you may have oily skin.

If it's tight and flaky or scaly, you probably have dry skin.

If the shine is only in the T-zone, you probably have combination skin.

If the skin looks normal and feels comfortable, you probably have normal skin.
What is dry skin?
According to Dr. Julien Bachour, the term "dry" is used to describe a skin type that has less sebum than normal skin. Due to the lack of sebum, dry skin lacks the lipids needed to store water and build a protective shield against external factors. With dry skin, the levels of lipids, sebum, natural moisturizing factors, and aquaporins are reduced in the skin, which contributes to dry skin.
He adds that dry skin can look tight, rough, and dull, with low skin elasticity. Some people often develop flaky or scaly patches accompanied by itching and increased sensitivity to irritation.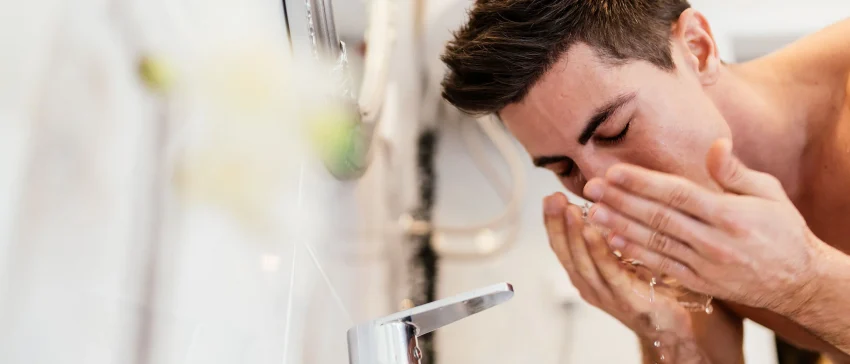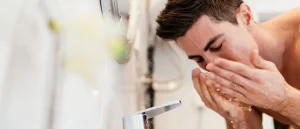 What to look for in a face wash for dry skin?
If you have dry skin, it's crucial to find a cleanser that is gentle, non-clogging, and moisturizing. Here's what you should look for in your face wash if you have dry skin.
Hyaluronic acid
Hyaluronic acid is a powerful skin care ingredient. As an excellent humectant, this ingredient manages to draw moisture from the atmosphere and bind it into the skin. In addition, it has a high water retention capacity, which means that your skin will benefit from all the moisture.
Glycerin
Like hyaluronic acid, glycerin is also a humectant. Working similarly, this ingredient manages to balance dehydrated skin without making it greasy or oily. Glycerin strengthens the skin's moisture barrier, increases the skin's hydration, and protects it from environmental irritants. It's also non-comedogenic and won't clog your pores, making it a solid ingredient to look for in facial cleansers when you have dry skin.
Ceramides
In addition to their anti-aging benefits, ceramides are also extremely hydrating to the skin. They manage to retain moisture in the skin, which helps prevent dryness, irritation, and environmental damage. When included in a cleanser, ceramides strengthen the barrier and prevent water loss.
Niacinamide
This ingredient can improve skin texture and enhance the skin's protective barrier function, which helps reduce dryness. It does this by increasing the natural lipids present on the skin's surface and reducing water loss, which means goodbye to dry skin!
Sometimes knowing what to avoid is more helpful than knowing what to look for. Here are some of the main culprits that might dry out your skin.
Salicylic acid
While salicylic acid has its place in the skin care world and works great for oily skin, facial cleansers that contain it can often do more harm than good. These cleansers can have a drying effect, as they promote exfoliation, flaking, and cell turnover. This can leave your face feeling even drier than usual and your skin may even peel. So, avoid facial cleansers that contain salicylic acid if you have dry skin.
Fragrances
Fragrances are another big hurdle for people with dry skin, especially if they also have sensitive skin! Although fragrances make up only a tiny percentage of a product, they can irritate sensitive skin. They further aggravate dryness, so avoid facial cleansers containing fragrances at all costs.
Alcohol
Alcohol sucks all the water out of the skin, dehydrating it in the process, which harms the skin's barrier function. This can create irritation, redness, sensitivity, and even eczema. If you have dry skin, avoid facial cleansers that contain alcohol!
Parabens
When it comes to dry skin, parabens can exacerbate cell damage from UV exposure, over-sensitize the skin, and even cause contact dermatitis, which is a severe skin inflammation characterized by rashes, blisters, and burns. Always look for a paraben-free facial cleanser to preserve your skin.
Here you'll find the best daily face washes for dry skin that will help restore your skin's natural moisture levels and leave it soft and glowing.
Ducray Ictyane Cleansing Shower Cream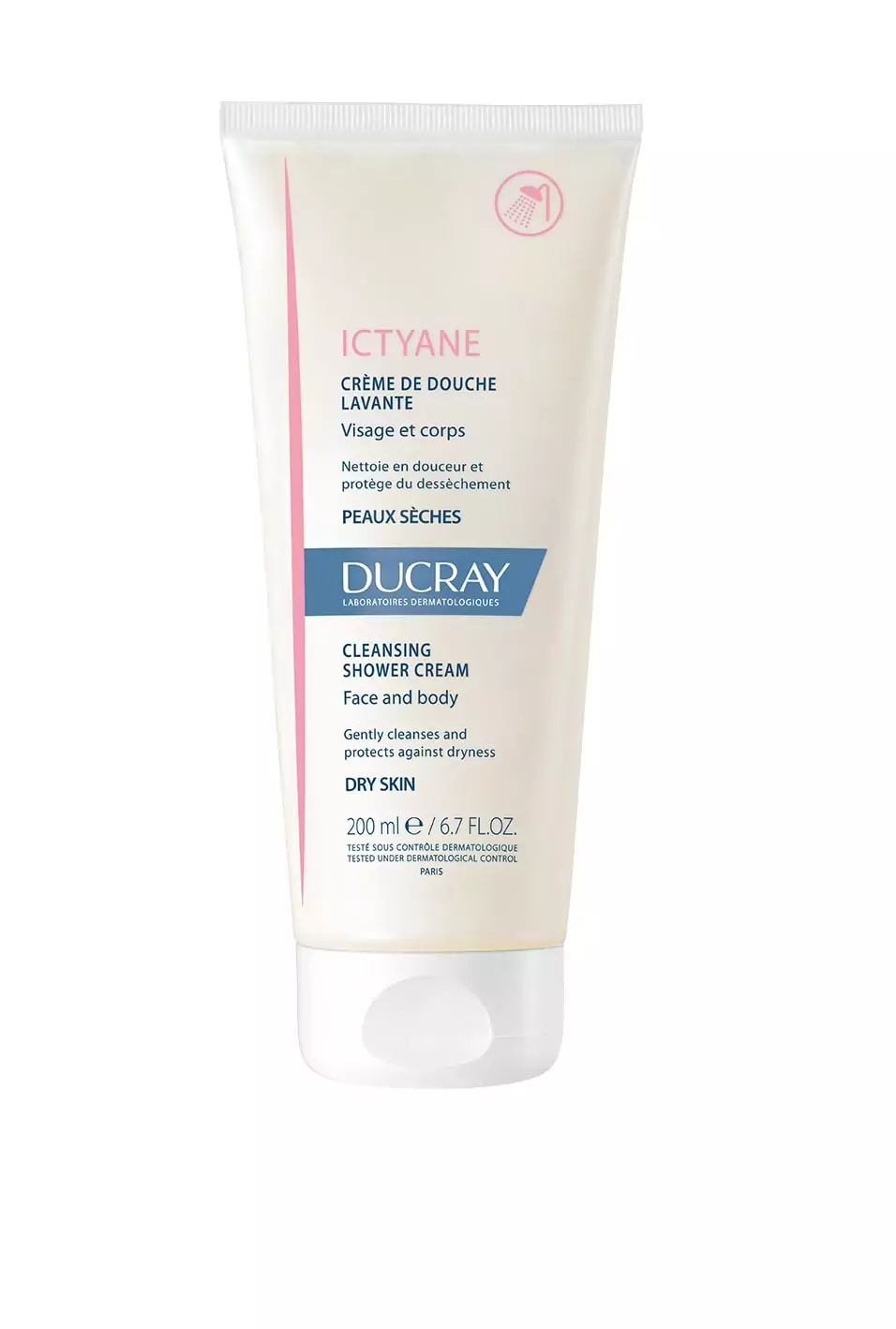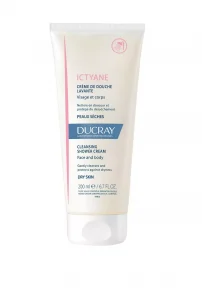 Eau Thermale Avène TriXéra Nutrition Nutri-Fluid Cleansing Gel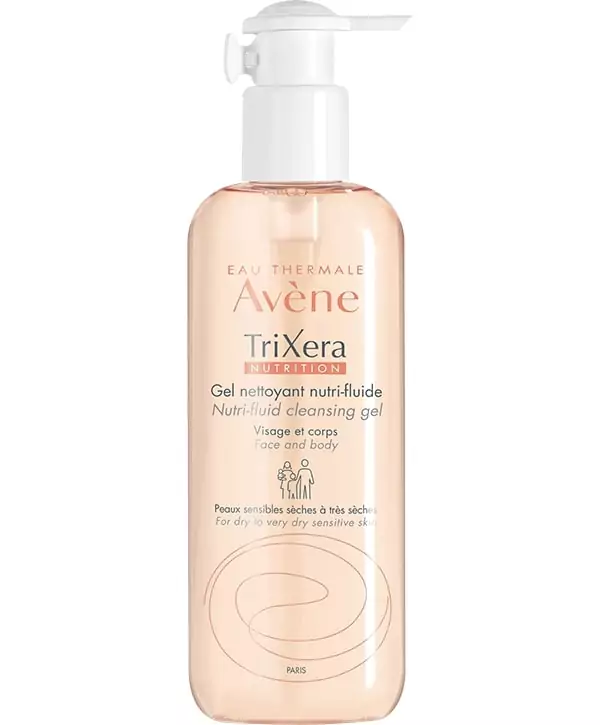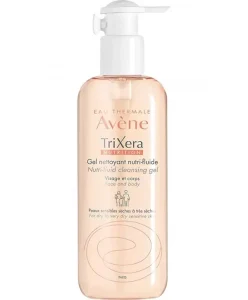 What to do for dry itchy skin?
According to Dr. Julien Bachour, patients with dry, itchy skin should always try to replace and preserve the skin's protective layer. To preserve current levels of sebum, lipids, and natural moisturizing factors, avoid detergents, prolonged immersion in water, foaming cleansers, and surfactants.
Using the best moisturizer for dry skin may be all you need to relieve itchiness and help restore moisture to the skin. Dr. Julien Bachour notes that replacing the levels of sebum, lipids and natural moisturizers can be achieved by using daily moisturizers containing fatty acids, ceramides, and cholesterol. It is also important to use gentle, fragrance-free skin care products, as some skin care products, such as deodorant soaps, are too harsh for dry, sensitive skin.
We've listed some of our top moisturizers to bring life back to tired, dehydrated skin.
Ducray Ictyane Hydra UV Light Face Cream SPF 30: Apply in the morning.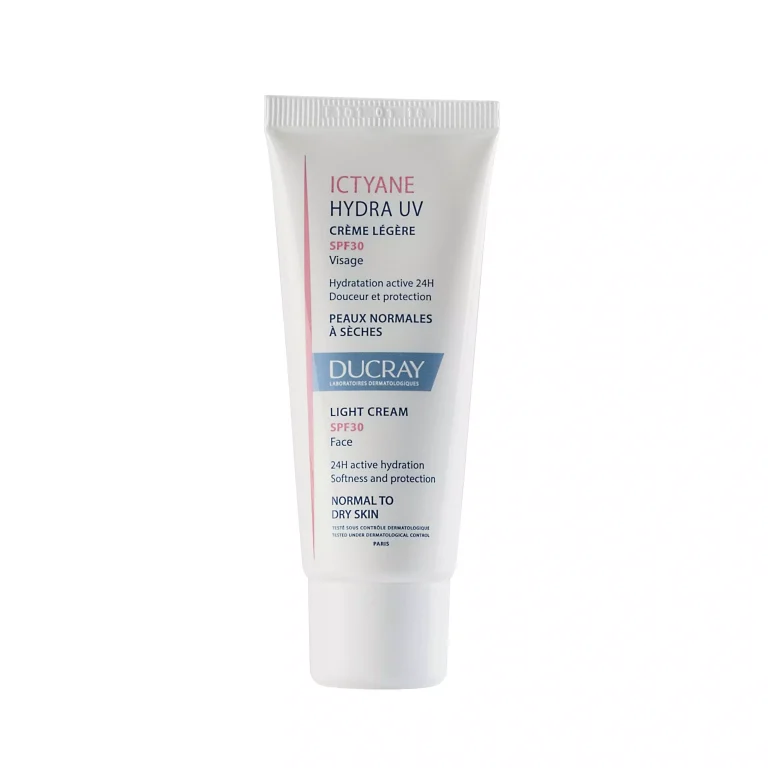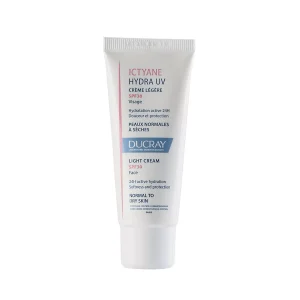 Eau Thermale Avène Hydrance Aqua-Gel: Apply in the morning and evening after cleansing.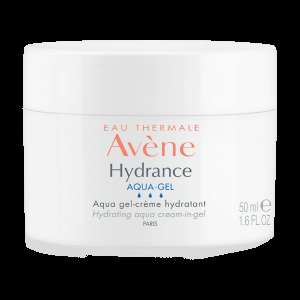 Eau Thermale Avène Hydrance Rich Hydrating Cream: Apply in the morning and evening after cleansing.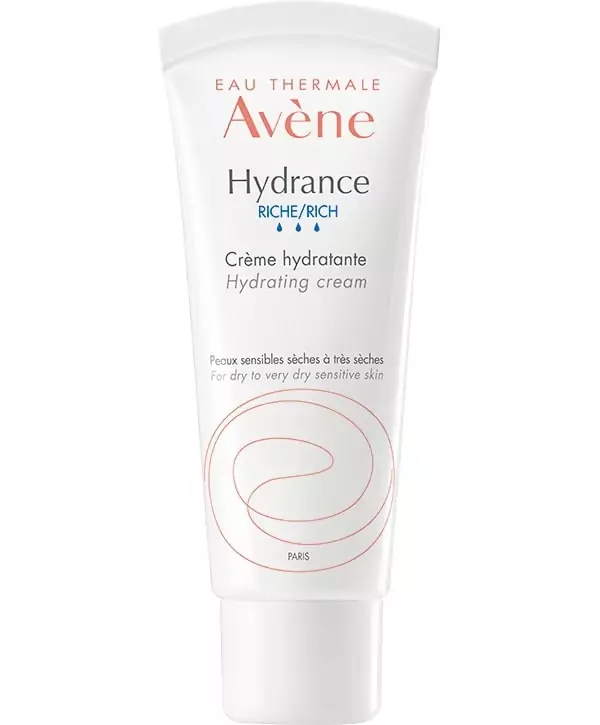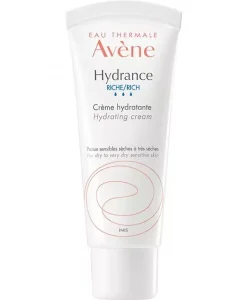 If you have dry skin, Dr. Julien Bachour suggests the following when showering:
Avoid bathing or showering with hot water; use lukewarm water instead.

Shower for 10 minutes or less.

Use a moisturizing soap without a loofah.

Apply a moisturizer directly after showering.

Pat, not rub, the wet skin dry with a soft towel.
It is always important to consult your doctor if the redness and itching are not controllable, as other topical treatments may be used.
Last Updated on February 2, 2023