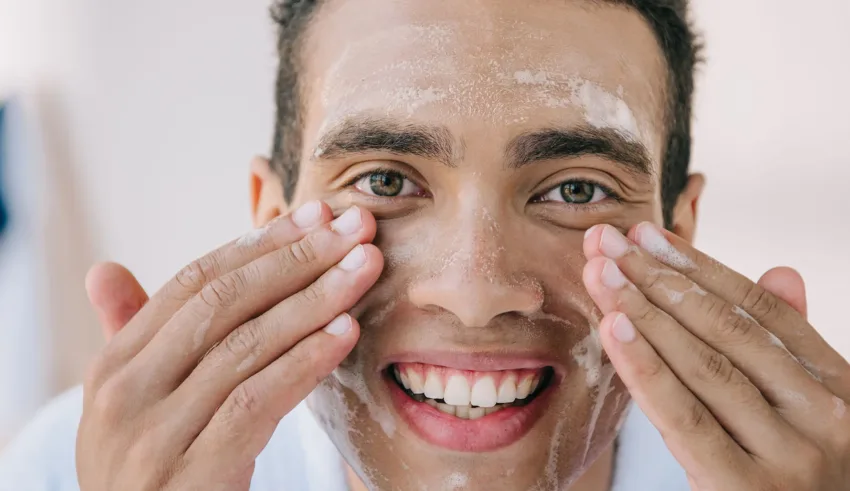 Washing your face is an essential part of any skin care routine. Cleansers come in a wide variety of formulations to suit different skin types. Ultimately, whatever facial cleanser you choose, it should effectively rid the skin of makeup, dirt and other external factors that can clog pores, irritate the skin and cause breakouts.
To find the best cleanser, you need to consider your skin type. These factors determine how often you should wash your face and what type of formula is ideal. In this article from The Dermo Lab, the dermatologist Dr. Cristina Bautista explains how to incorporate a cleanser into your diet, as well as the best cleansers for dry, sensitive, acne-prone and oily skin types.
Why is facial cleansing so important?
According to Dr. Cristina Bautista, facial cleansing is an essential task that we must perform daily to remove all the residues accumulated on the face, as well as to eliminate impurities, makeup and have radiant and beautiful skin. She explains that it is essential to select the products you will use taking into account the needs of your skin to avoid premature damage. Remember, choosing the right skin care product will help you improve the appearance of your skin in the long run, keeping it more vital and youthful.
Dr. Cristina Bautista adds that facial cleansers are products that aim to remove impurities from the pores and excess sebum produced by the facial skin, preventing, among other things, the appearance of blackheads. Facial cleansing products come in different formats and their efficacy depends on the type of skin they are applied to. 
It's no secret that not all skin is the same. If you want to know how to identify your skin type and what to look for in a facial cleanser, read on!
How do I know my skin type for facial cleansing?
According to Dr. Cristina Bautista, there are 4 types of skin, each with specific characteristics:
It is characterized by an even and firm complexion. Its surface is smooth and its pores are small or medium. In addition, blackheads and comedones do not appear frequently.
The skin is fine to the touch. It rarely shows pimples or blackheads and is usually stiff after cleansing and suffers from occasional flaking.
It is characterized by excessive shine all over the face. The pores appear dilated and tend to clog frequently. It is prone to pimples or blackheads and may have scaly areas around the nose.
It has oily patches in the T-zone, chin and around the jawline, which are prone to pimples. Dry patches are also visible on the cheeks. 
There is also sensitive skin, however, Dr. Cristina Bautista indicates that sensitive skin is not a skin type as such, as we can all have it at some point in our lives, but it determines the type of products to be used. It is characterized by a reddish or inflamed appearance and sometimes itching or has broken capillaries, visible blood vessels or dry areas that are easily irritated.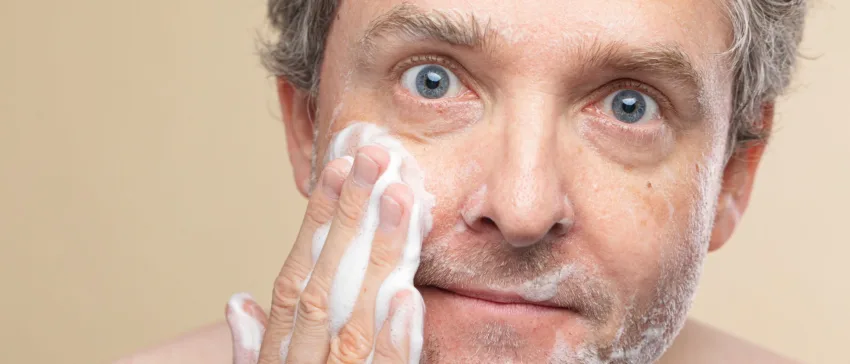 How do you choose the right type of facial cleanser?
To choose the right facial cleanser, Dr. Cristina Bautista states that the first thing to consider is your skin type in order to give it exactly the care it needs. 
The types of cleansers vary between:
1- Gel cleansers
Gel cleansers are clear and have a gel-like consistency. Generally designed for deep cleansing, they are effective in unclogging blocked pores, removing excess oil and killing acne-causing bacteria with their antiseptic and exfoliating properties. 
2- Cleansing creams
Like gel cleansers, cream cleansers are exactly what they sound like: very creamy and rich in texture. Cream cleansers tend to be gentler and more moisturizing than other cleansers. They work to gently cleanse your skin without stripping it of its natural oils. 
3- Foaming cleansers
Foam cleansers fall somewhere between gels and creams, making them ideal for combination skin. They come in the form of a cream or gel and turn into a rich, creamy foam. This type of cleanser removes excess oil as effectively as gel cleansers. 
4- Oil cleansers
The concept of putting more oil on oily skin may not make sense, but these cleansers usually contain an oil base to help remove dirt from the skin without interfering with the skin barrier. An oil-based cleanser is a gentle way to remove pore-clogging debris without drying out your skin.
5- Micellar cleansers
Micellar cleansers are gentle and do not contain alcohol. This makes them safe for all skin types, especially sensitive skin. Dr. Cristina Bautista notes that the micellar cleanser is a product that cleanses and removes makeup from the face in one step, leaving it very soft and free of impurities.
Dr. Cristina Bautista explains that the gel cleansers offer a very light watery base that cleanses the skin deeply, leaving it fresh and also reducing excess oil on the face. That's why these types of lotions are ideal for people with oily or combination skin, as they help combat the oily look of the complexion by keeping oil at bay.
On the other hand, there are cleansing creams, which are smoother and provide additional moisture to the face. This is precisely why they are most recommended for dry skin that tends to develop flaky areas and irritation due to the lack of water in the skin.
If your skin is extremely sensitive and easily irritated or reddened, it's best to choose an alcohol-free, fragrance-free, pH-neutral facial cleanser. This is the only way to provide 100% protection for your skin's natural protective barrier and prevent eczema, itching, or dermatitis.
To help you choose the best cleanser, we've selected some of our favorite facial cleansers for every skin type. Make an informed choice!  
Cleansers for acne-prone skin:
Eau Thermale Avène Cleanance Cleansing Gel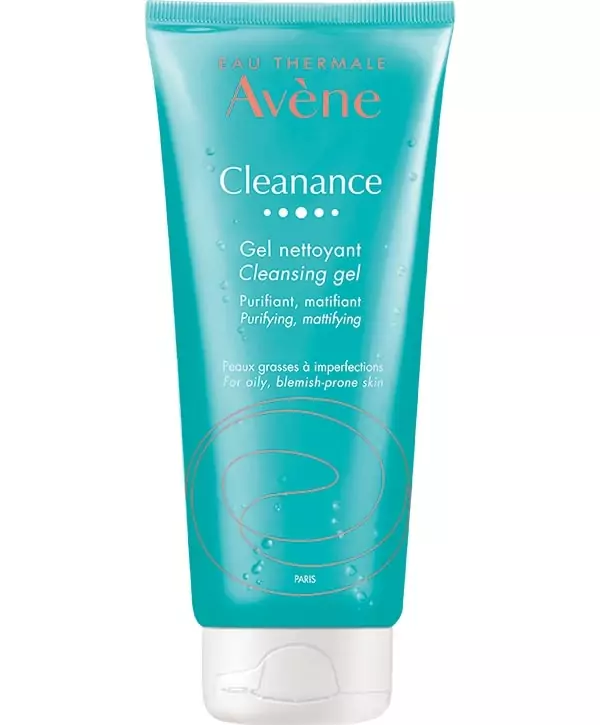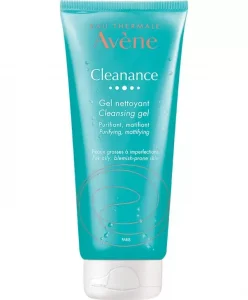 Ducray Keracnyl Foaming Gel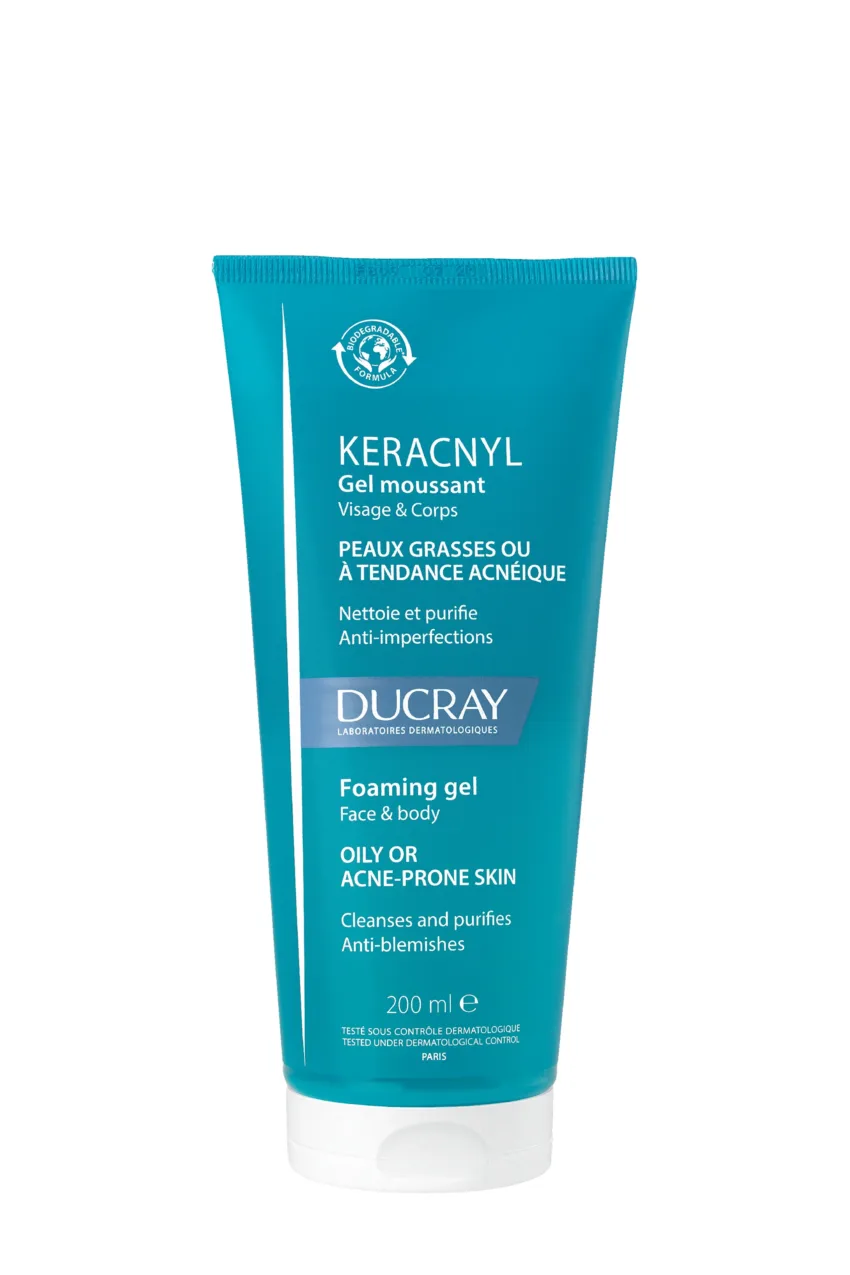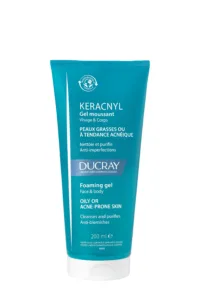 A-Derma Phys-AC Foaming Gel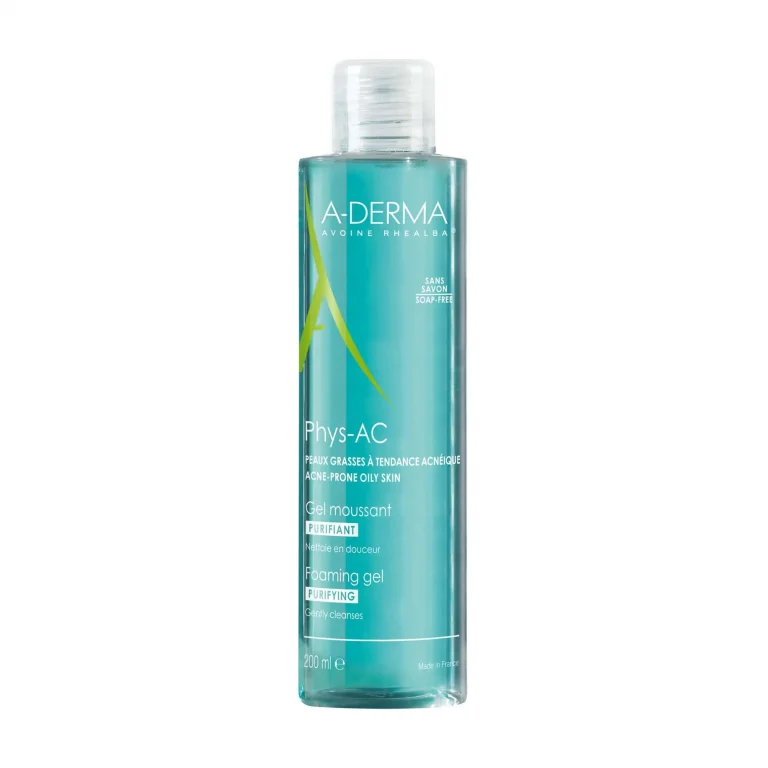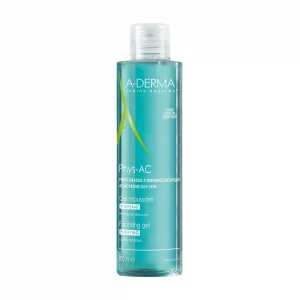 Cleansers for dry skin:
Ducray Ictyane Cleansing Shower Cream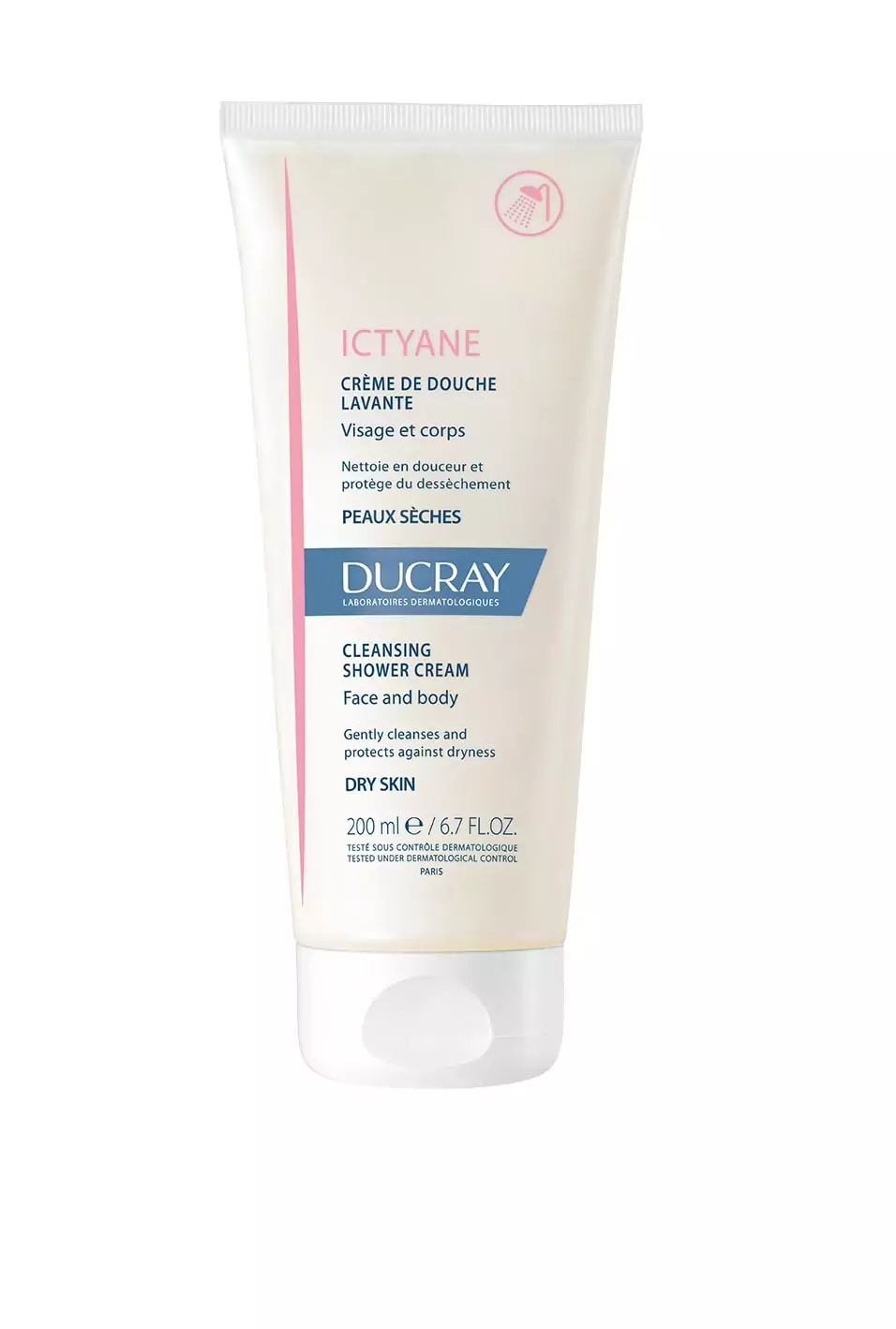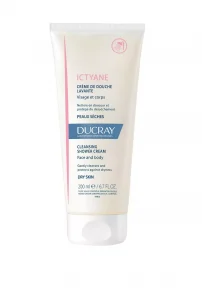 Eau Thermale Avène TriXéra Nutrition Nutri-Fluid Cleansing Gel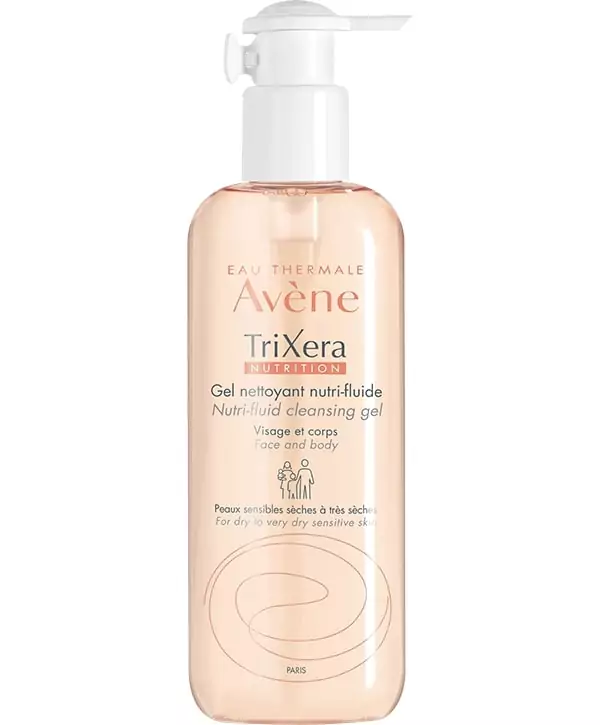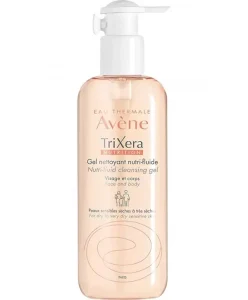 A cleanser for all skin types:
Eau Thermale Avène Micellar Lotion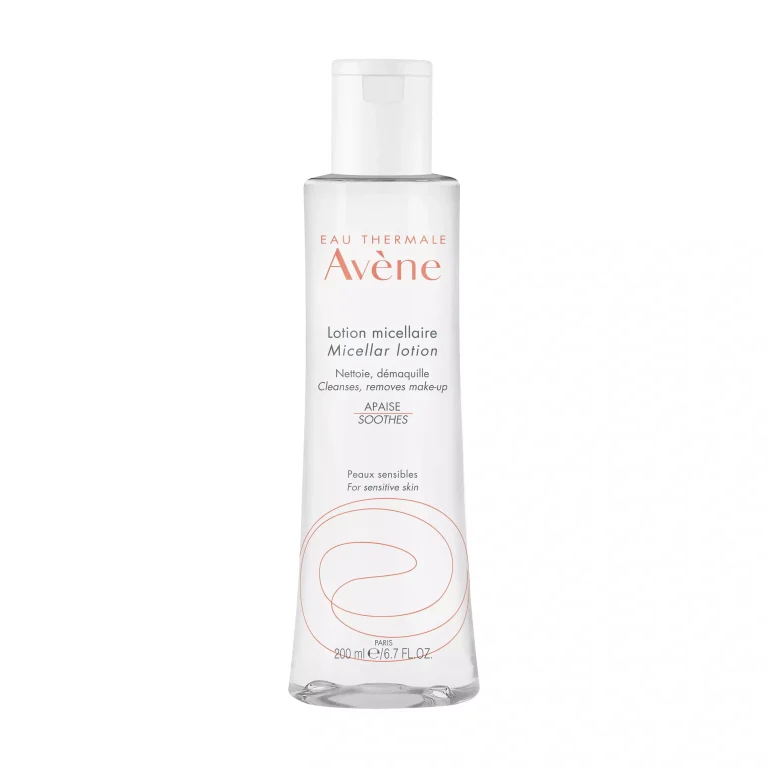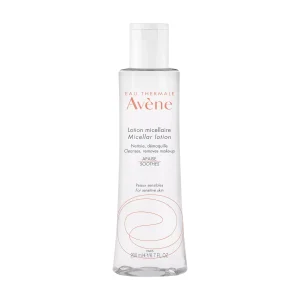 When should I use a cleanser?
You should cleanse your face twice a day, in the morning and at night. Dr. Cristina Bautista points out that if you wash your face more than twice a day, you risk damaging your skin's pH balance and natural radiance.
Finally, to ensure a fresh, radiant look to your skin, start taking the best possible care of it today: remove makeup, cleanse, exfoliate and moisturize. Remember, choosing the wrong facial cleanser can aggravate skin problems and even create complications you didn't have before.
Last Updated on March 31, 2023