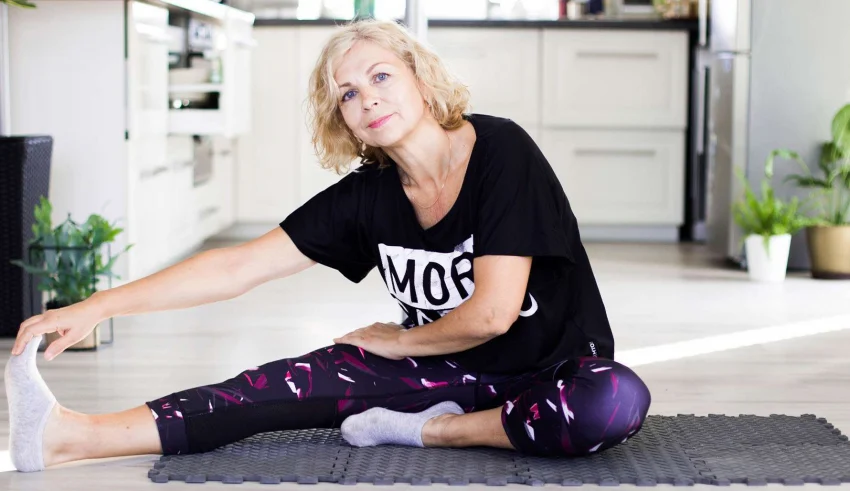 Being quarantined at home due to the spread of COVID-19 pandemic has changed many of our daily habits. And going to the gym is not an option anymore since they have all closed their doors. So, how to stay fit at home? Keep reading as The Dermo Lab will share with you a few easy tips to stay physically active without leaving the house.
1- Online workout videos
You just need to type in the YouTube search bar the topic you're looking for, home workout, and you'll find hundreds of free tutorials of different lengths and different intensities. Adding to this, there are many international trainers who post tutorials to guide you through your workouts. This is a great opportunity for you to learn from fitness experts. If you're a beginner, go for a 20-minute workout, tailored to your fitness level. And if you enjoy intense workouts, you can always go for more advanced videos.
2- Online dance classes
If you're not a big sports fan, what about dancing? You can find plenty of dance routines online the same way as you find sports videos. Belly dance, Zumba and Latin dance… Go ahead, and pick whatever dance workout suits you best to stay fit at home.
3- Fitness and exercise apps
Go to the App Store on your phone and search for fitness apps. There are plenty of options to choose from. We recommend you go for an app that offers different fitness levels and intensities to avoid downloading one that is too hard. There are also some applications that require the use of equipment you might not have. Don't worry about it, there are plenty of other no-equipment workouts.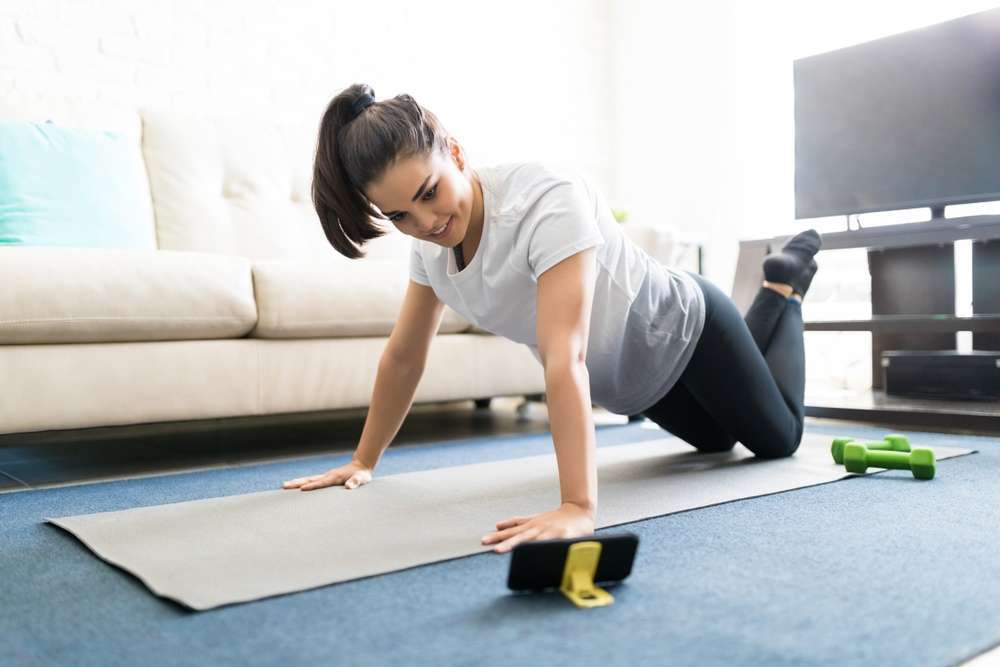 4- House cleaning
Did you know that you can burn around 90 calories while cleaning your house? And that cleaning the windows for 30 minutes would burn approximately 125 calories? So, take extra advantage of your time at home to clean the house and stay fit at the same time. And if you have a garden next to your house, keep in mind that gardening is a great way to stay fit as it helps you burn around 400 calories!
5- Walking while performing a task
Many of us have recently started working from home due to the coronavirus pandemic. And if you too have shifted to remote work, you should know that it's really important to stay active. You can do that by walking around your house during conference calls. And every 30 minutes, try to get up and take a few minutes to tidy up. Incorporating stretching exercises into your daily routine will also help prevent neck and back pain from sitting.
6- Involving your children in a fun way
A lot of parents struggle to exercise when children are around. The truth is, keeping our children active is even more important than keeping ourselves active. It's also important to keep them away from tablets and smartphones. So, play some music and dance around with your children spontaneously. You'll be burning lots of calories while having a good time.
7- Staying active is important, but diet is more important
All the tips we've mentioned are key to staying fit, but keep in mind that overeating, especially foods high in fats and added sugars, will ruin your fitness plan. So, we recommend you plan your daily meals and hang your meal plan on the fridge or anywhere in your sight. Try your best to stick to it, and if the cravings kick in, go for healthy fruit and vegetable snacks instead of chocolate and chips.
Finally, always remember that home quarantine is not so bad. Enjoy every second of it and prepare yourself for those busy post-lockdown days!