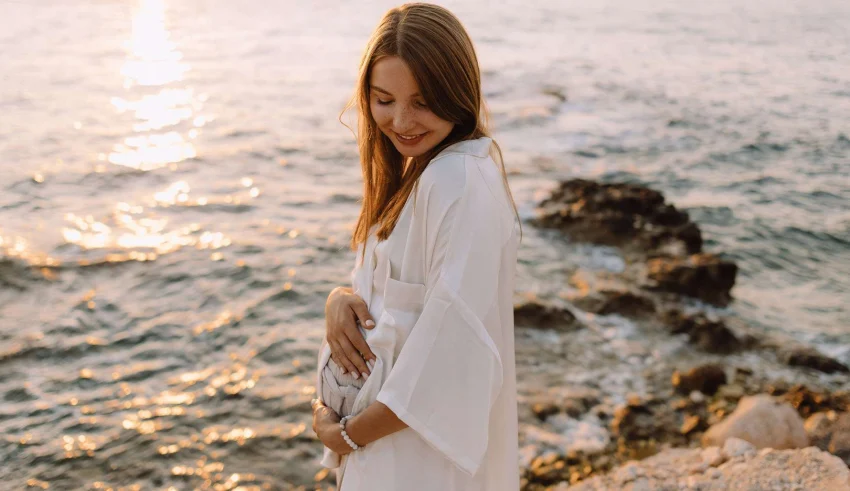 During pregnancy, there are many factors that might bring up questions and confuse you out of concern for your well-being and that of your fetus. One of them is sun exposure. As the weather gets hot, there's no doubt that you'll feel like taking a walk to enjoy the warmth of the sun. But would that be harmful to you? And what about its effects on your skin? Learn more about sun exposure for pregnant women to get all your questions answered.
Importance of sunlight for pregnant women
Why is sun exposure necessary during pregnancy? Because it is a natural source of vitamin D which has numerous effects. It strengthens the bones – for both you and your fetus and is crucial for your fetus' brain development and function.  
Vitamin D also have an important role in reducing the risk of premature birth and gestational diabetes. So, getting vitamin D is vitally important, whether through supplements prescribed by your doctor, or sunlight.
In addition, sunlight increases serotonin levels which reduces depressive symptoms. This will boost your mood and make you feel comfortable during pregnancy.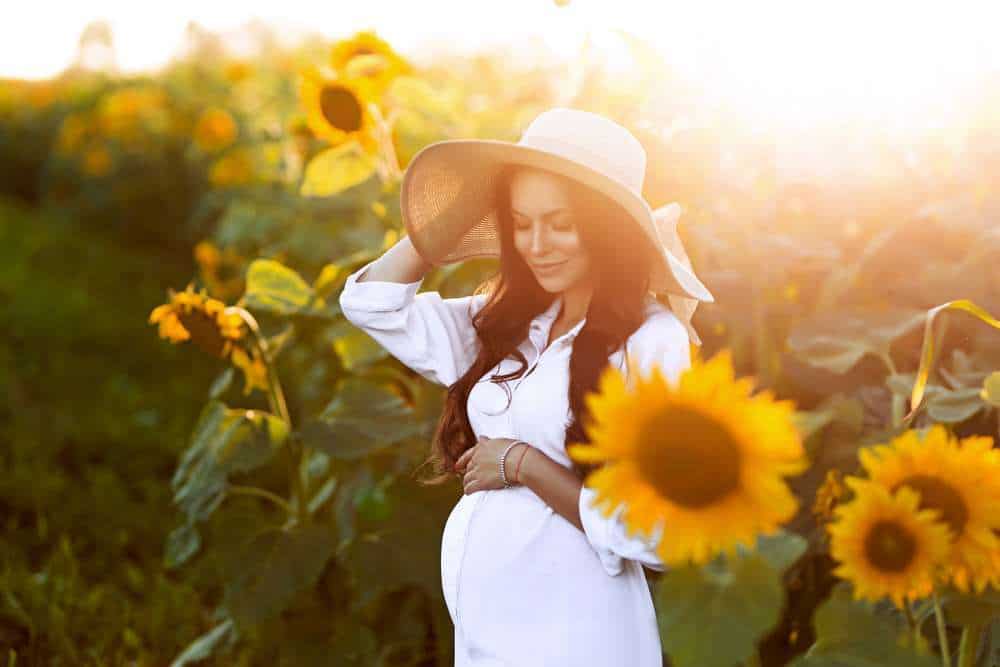 Sun exposure rules
Sunlight is definitely good for you, however, as recommended by the dermatologist Dr. Hayet Akkari, you should follow two basic rules when exposing yourself to sun's rays: 
1- The duration of sun exposure should not exceed 10 minutes a day. 
2- Avoid sun exposure during peak hours, as ultraviolet rays are the strongest between one and three o'clock in the afternoon. One of the most harmful effects of UV rays is that they reduce the effects of folic acid, which is very important for preventing birth defects  and promoting growth and development. 
Effects of the sun on your skin during pregnancy 
If you get exposed to the sun during pregnancy without following the above-mentioned rules, you will most likely develop skin melasma or hyperpigmentation. Keep in mind that your skin gets very sensitive during pregnancy due to hormonal changes and can get easily affected by sunlight. 
So, you should limit the duration of sun exposure and choose the right time of day. But this is not enough, there's also a third basic rule as Dr. Hayet Akkari explains: Apply sunscreen with a high SPF that protects skin against UVA and UVB rays 15 to 30 minutes before sun exposure.
With these simple steps, you can benefit from sunlight without harming neither your health nor your skin.
For optimal protection, we recommend you apply Very High Protection Fluid SPF50+ from Eau Thermale Avène, which protects against the effects of UVB and UVA rays. It is rapidly absorbed by the skin and leaves a matte finish.