Gentlemen, it's time to face the facts: You're probably not taking care of your face as well as you could. You may be washing it too often or too little, using the wrong facial cleanser, or washing it at the wrong time. The results can be unpleasant: dry skin, ingrown hairs, acne, or oily skin. Fortunately, taking care of your face is pretty simple and doesn't require using a bunch of expensive, flowery-smelling lotions. In this article from The Dermo Lab, dermatologist Dr. Makram Alwaez explains how to cleanse your face and choose the best face cleanser for men.
What are the reasons why men should wash their face?
1- Get rid of germs before bed
Cleansing isn't just about getting rid of dirt; it's essential for preventing bacteria from growing and making you sick. When it comes to getting sick, germs are often transferred from your hands to your face, especially your eyes, nose, and mouth. You may not realize it, but you touch these areas frequently throughout the day. 
2- Cleansing helps control oil
Regular cleansing is essential to keeping your skin glowing and healthy. Cleansing helps maintain proper pore size. It helps keep your skin moisturized and prevents the production of excess sebum. According to Dr. Makram Alwaez, a good skin cleanser can both prevent and fight acne. It also helps your skin look fresh and healthy the next morning.
Also, washing the beard with a men's face cleanser is one of the easiest ways to keep the skin underneath from becoming dry, itchy, and irritated, which can lead to beard dandruff.
3- Pollution damages skin cells
By not washing your face, you are giving toxins permission to attack your skin. Thus, daily cleansing will keep your skin healthier. 
4- Clean skin looks younger
Clean skin looks and feels healthy, and unless you want to age faster than necessary, you need to start taking care of your face. 
The facial cleanser you choose sets the stage for the rest of your skin care regimen to ensure that they work exactly as they should. For this reason, finding the right cleanser is absolutely essential for any man.
What are the different types of cleansers?
There are many types of cleansers designed specifically for use on your face. Most commonly, you will find:
Creams.

Ideal for normal, dry, or sensitive skin, cream cleansers are thick and moisturizing.

Gels.

With a gel-like consistency, gel cleansers are best suited to normal or oily skin.

Foams.

Foam cleansers are usually packaged in a pump bottle. They lather easily and are well suited to combination or oily skin.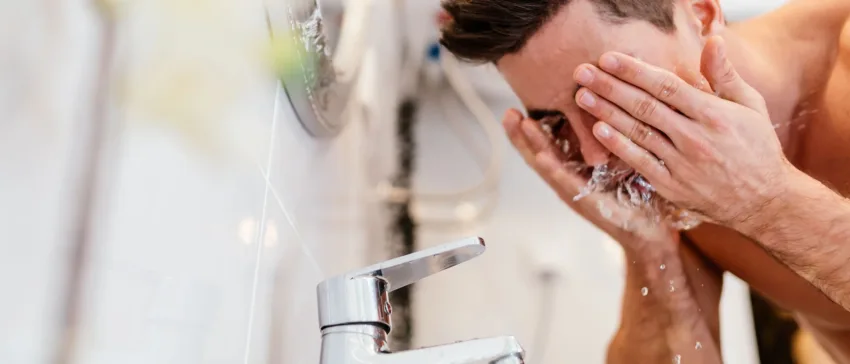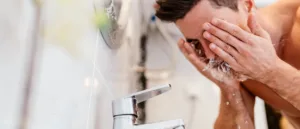 What ingredients are harmful to men's facial skin?
We've all heard the saying "you are what you eat", but did you know that what you put on your body can be just as harmful as what you put in your body!
Knowing that the majority of the ingredients you put on your skin may very well end up in your body in one way or another, it's essential to check exactly what's in your skin care products. 
Here are the top three ingredients you should avoid at all costs:
Parabens:

Parabens are a group of chemicals used as preservatives in skin care products to extend their shelf life. They prevent the growth of mold and microorganisms such as bacteria in products.

Artificial fragrances:

Artificial fragrances are composed of a mixture of chemicals such as solvents and preservatives that can irritate your skin. They have even been shown to cause skin problems like eczema and psoriasis.

Formaldehyde:

Formaldehyde should not be in cosmetic products at all. It can be very sensitizing and irritating to the skin. It can also be carcinogenic.
What's the best face cleanser for men?
For normal skin 
A well-balanced skin type is usually referred to as "normal". Your skin isn't irritated or oily for most of the day. Fortunately, you are blessed with good skin and most ingredients will work for your skin. 
If you have normal skin, a gentle cleanser is all you need. We highly recommend this facial cleanser, which is perfect for cleansing and moisturizing your skin on the go.
Eau Thermale Avène Micellar Lotion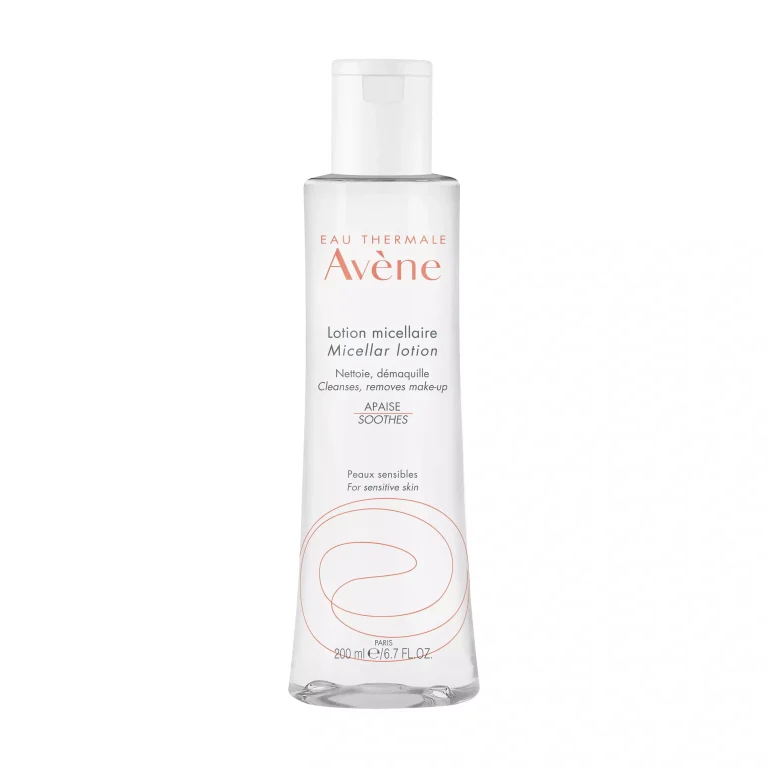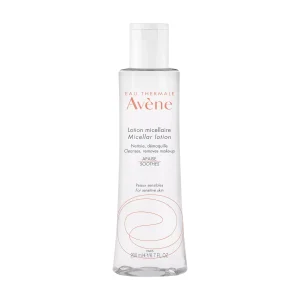 For dry skin 
If you have dry skin, look for moisturizing ingredients like honey, hyaluronic acid, aloe vera, glycerin, etc. Some soothing and healing ingredients like coconut milk and lavender help reduce irritation in sensitive skin. The following product is rich in glycerin. It cleanses, protects sensitive skin, and is indicated for dry to very dry skin.
Eau Thermale Avène TriXéra Nutrition Nutri-Fluid Cleansing Gel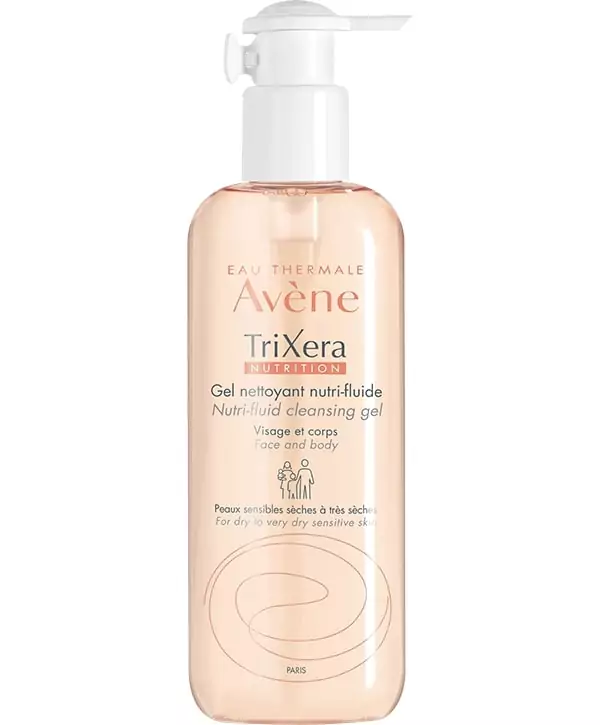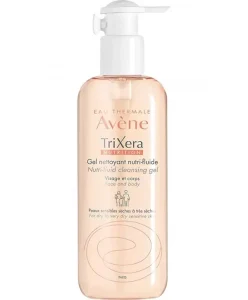 The following product maintains the skin's balance and cleanses the skin without damaging it.
Ducray Ictyane Cleansing Shower Cream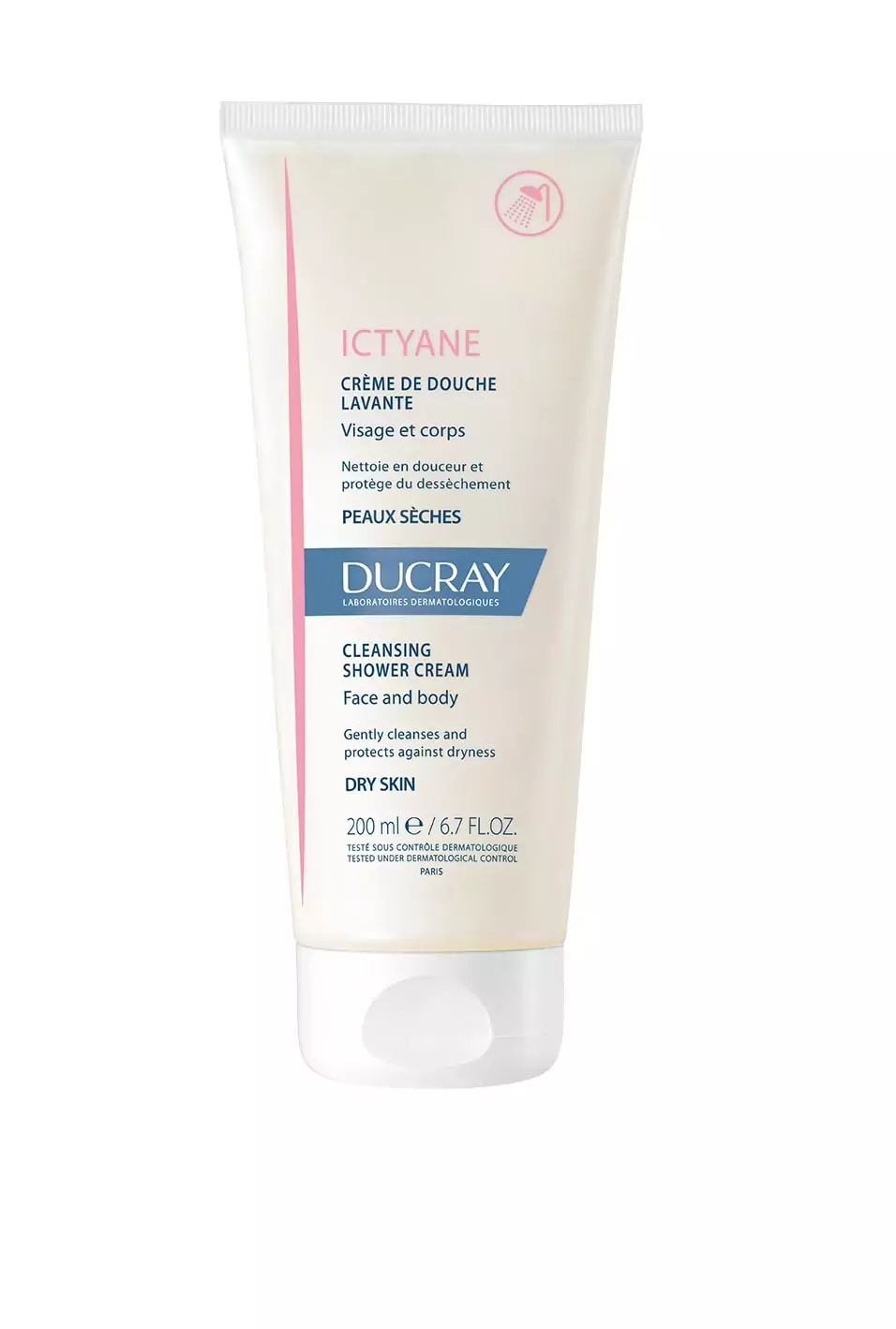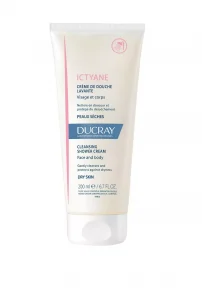 For oily skin 
Oily skin is also prone to acne, blackheads, and large pores. According to Dr. Makram Alwaez, the best facial cleanser for men with oily skin is a gel or foam formula. The beneficial ingredients to look for in a facial cleanser for men with oily skin are hyaluronic acid, which hydrates without clogging pores, niacinamide, which soothes, and salicylic acid, which gently exfoliates. 
We recommend the following products:
Eau Thermale Avène Cleanance Cleansing Gel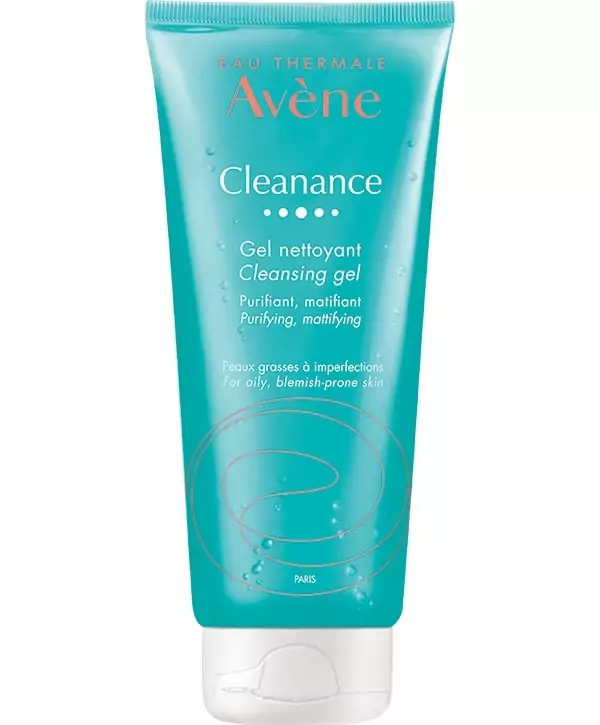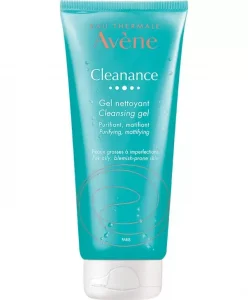 Ducray Keracnyl Foaming Gel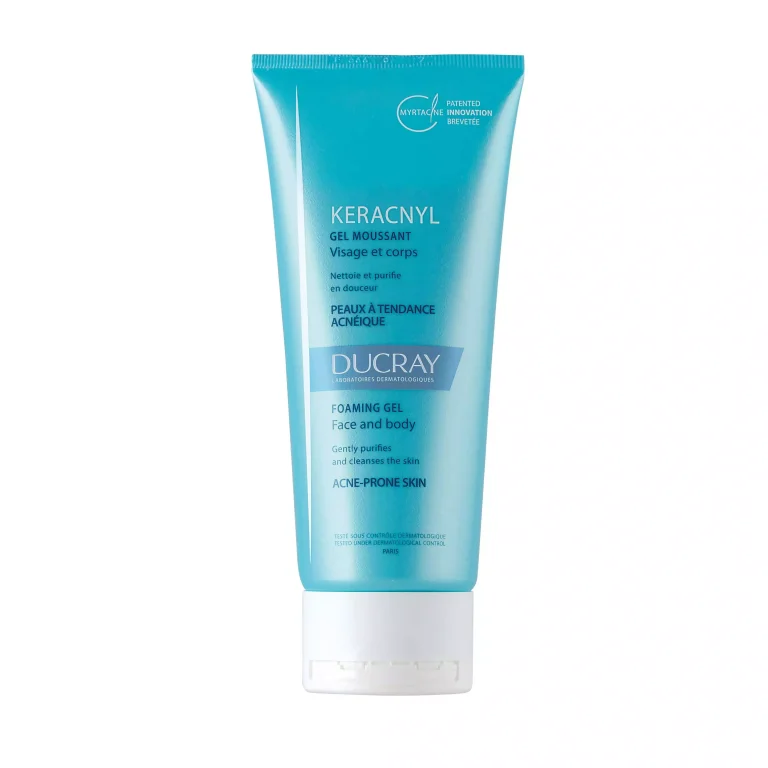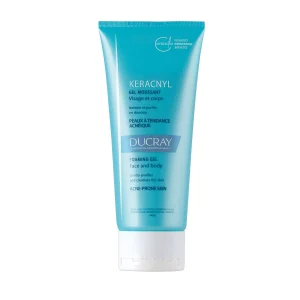 A-Derma Phys-AC Foaming Gel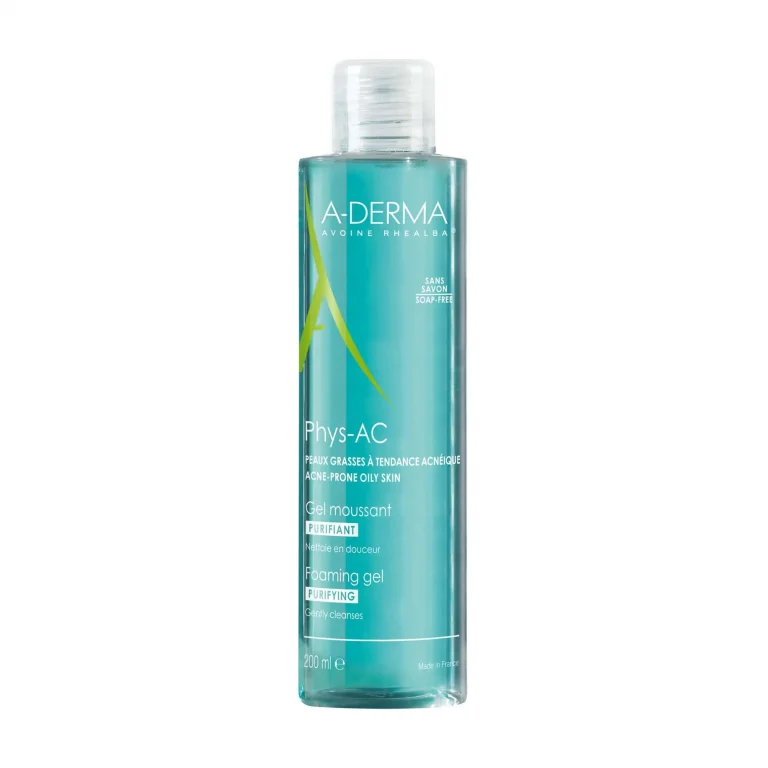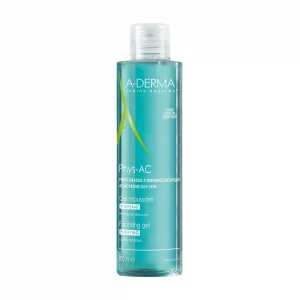 All of the products mentioned are free of parabens, sulfates, and any type of harmful ingredients.
Frequently asked questions about the best face cleanser for men
What's the difference between a male and female face cleanser?
Ingredients and formulations vary from brand to brand, so it's difficult to pinpoint specific differences between products marketed specifically for men. Some manufacturers may take into consideration the differences between men's and women's skin and their common needs and preferences
Can men use women's skin products?
In short, men can use products marketed for women and vice versa, as long as they can tolerate them. It's all about choosing the right ingredients for your skin.
Men don't necessarily need their own line of products, but they should determine their skin type and look for products that work for them.
What comes first: the cleanser or the exfoliator?
Dr. Makram Alwaez explains that cleansing removes dirt, dust, and other impurities from the skin. Exfoliating removes dead skin cells that can clog pores and cause acne breakouts. Thus, cleansing first can remove surface dirt, allowing easier access to dead skin cells when exfoliating.
Can we use both a cleanser and a face wash?
Dr. Makram Alwaez says you can use cleansers and facial cleansers together. If you plan to use both products, use the face wash more frequently than the cleanser to keep your skin healthy, hydrated, and refreshed.
He then explains the difference between the two. A facial cleanser is designed to purify, moisturize and soothe your skin. Its texture will be creamy, milky, gel-like, or even watery. Conversely, a face wash is designed to deep clean your pores. Its texture is often foamy or turns into a lather when applied to your damp skin.
To remember
In conclusion, a good facial cleanser not only cleanses your skin, but also regulates your oil levels, removes free radicals from your pores, and eliminates bacteria that can cause unsightly breakouts.
Look for a product that is tailored to your skin type and look for beneficial ingredients that help control oil or moisturize dry skin.
Last Updated on February 16, 2023