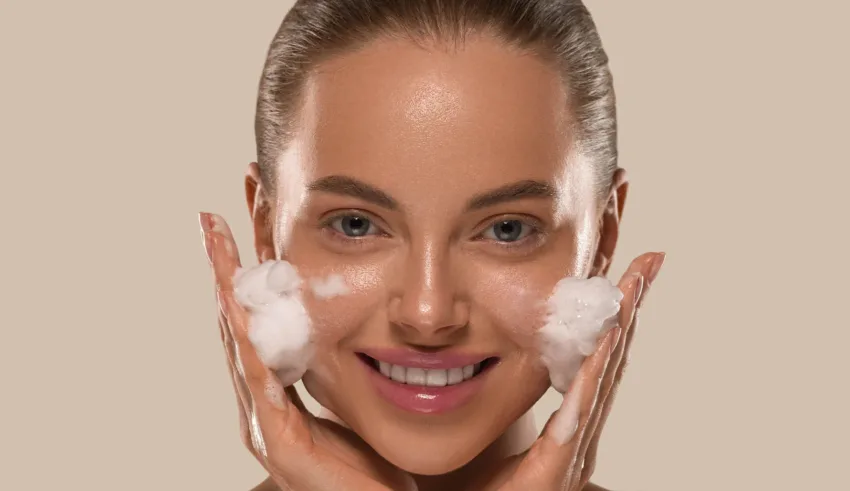 It is essential to know your skin type, and it is even more important to give it the appropriate care. There's nothing better than starting with a good cleanser, which will not only remove dirt and excess oil but also help maintain healthy skin. This article from The Dermo Lab, written in collaboration with the dermatologist Dr. Mohannad Zghaeir, offers you tips on choosing the best acne face wash and keeping your acne under control. Read on!
Does face washing help acne?
Facial cleansers are the first step in a healthy skin care routine.
Let's see why facial cleansing for acne-prone skin is so important.
1- Remove build-up
One of the common benefits of facial cleansing is the removal of dirt, oil, and other unwanted debris. Throughout the day, the skin on your face is continually covered with bacteria, pollutants, viruses, dirt, and dead skin cells. Daily face washing removes these impurities to give your skin a fresh look. If you skip cleansing, your skin would be covered with a thick layer of dirt and grime that would make it difficult for other products to penetrate the skin.
2- Boost hydration
Regular facial cleansing is also an important factor in helping the skin maintain adequate moisture levels. Dehydrated skin is rough, wrinkled, and aged. Cleansing helps manage the skin's PH levels, allowing for sufficient water and product retention.
3- Maintain clear skin
Tiny glands under the skin produce an oil called sebum to protect the skin from the dangers of the outside world. These glands use the skin's hair follicles as a pathway, allowing the oil to reach the skin's surface to form a barrier that prevents bacteria or other harmful agents from entering.
Proper skin cleansing removes debris from the pores to prevent dirt buildup, allowing the sebum oil to reach the skin's surface freely, thus reducing the risk of breakouts.
4- Some other benefits of cleansing
Regular cleansing is essential to keeping your skin radiant and healthy.

Cleansing helps anti-aging products and treatments work properly.

Cleansing helps maintain proper pore size.

Cleansing promotes proper skin hydration and prevents the production of excess oil.
What would happen if you skipped the cleansing step? If you stopped washing your face, your pores would become clogged, leading to the development of severe acne. Your skin could also experience redness, dryness, and severe irritation due to insufficient moisture. Your skin would also appear dirty, oily, and visibly aged.
Can washing your face too much cause acne?
Washing your face too often can be just as bad as not washing it at all. You can easily strip away all the good oils your skin needs to stay healthy and end up with dry, red, flaky, irritated skin. You can also destroy the acid mantle. This is the skin's protective layer of sweat, oil, and good bacteria. Healthy skin needs a strong, healthy acid mantle.
According to Dr. Mohannad Zghaeir, washing your face too much makes your skin dry and can cause dead skin to build up in your pores and lead to comedones.
An exception to this rule? A third cleansing during the day is recommended if you are particularly sweaty or dirty!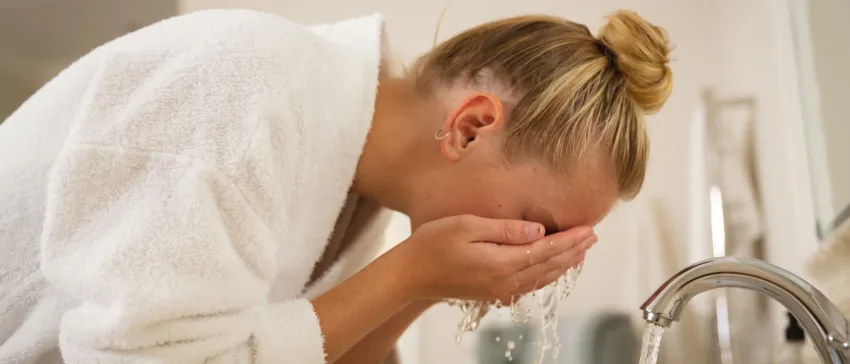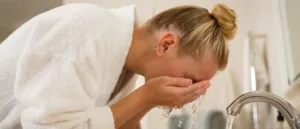 How to wash an acne-prone face?
If you wash your face in the morning and evening, it will be enough to remove makeup, dirt, and excess oil on your skin that can contribute to breakouts.
Dr. Mohannad Zghaeir explains that you should take a small amount of cleanser in the palm of your hands, then rub your hands together and gently apply it all over your face and neck in a circular motion. Afterward, gently massage for 30 seconds, and rinse with warm water.
The product you use to cleanse your face is also important. The skin on your face is delicate, so you shouldn't use harsh soaps. Antibacterial hand soaps and bar soaps are not suitable for your skin if you have acne. It's a good idea to never rub alcohol on your face either.
Stronger isn't always better. Instead, choose a gentle cleanser that leaves your skin clean, but not too dry or stripped.
Tips to keep in mind when choosing an acne face wash
Know your skin type
For people with acne-prone skin, it is advisable to avoid oil-based facial cleansers, as they may cause breakouts. Opt for the best acne wash for oily skin that is specifically designed for acne-prone skin and has purifying and pore-cleansing properties. 
Avoid perfumes
Strong fragrances in products can cause itching and irritation and make acne worse. Opt for products that are chemical-free and fragrance-free.
Use deep cleansers
Instead of settling for ordinary cleansers, opt for deep cleansers because they have multiple functions. They will not only remove dirt and excess oil but also dead skin cells, while making your skin feel fresh!
Avoid sulfates and parabens
Facial cleansers don't come in one size fits all, and adding chemicals can make things worse. Opt for a chemical-free facial cleanser that is tailored to your skin type, as added chemicals can further damage acne-prone skin.
Dr. Mohannad Zghaeir suggests looking for products that help you maintain your skin's PH, and consider buying a facial cleanser that is tailored to your skin type.
Now that you know how to shop for an acne face wash, check out these acne-clearing cleansers for smooth, pimple-free skin.
Ducray Keracnyl Foaming Gel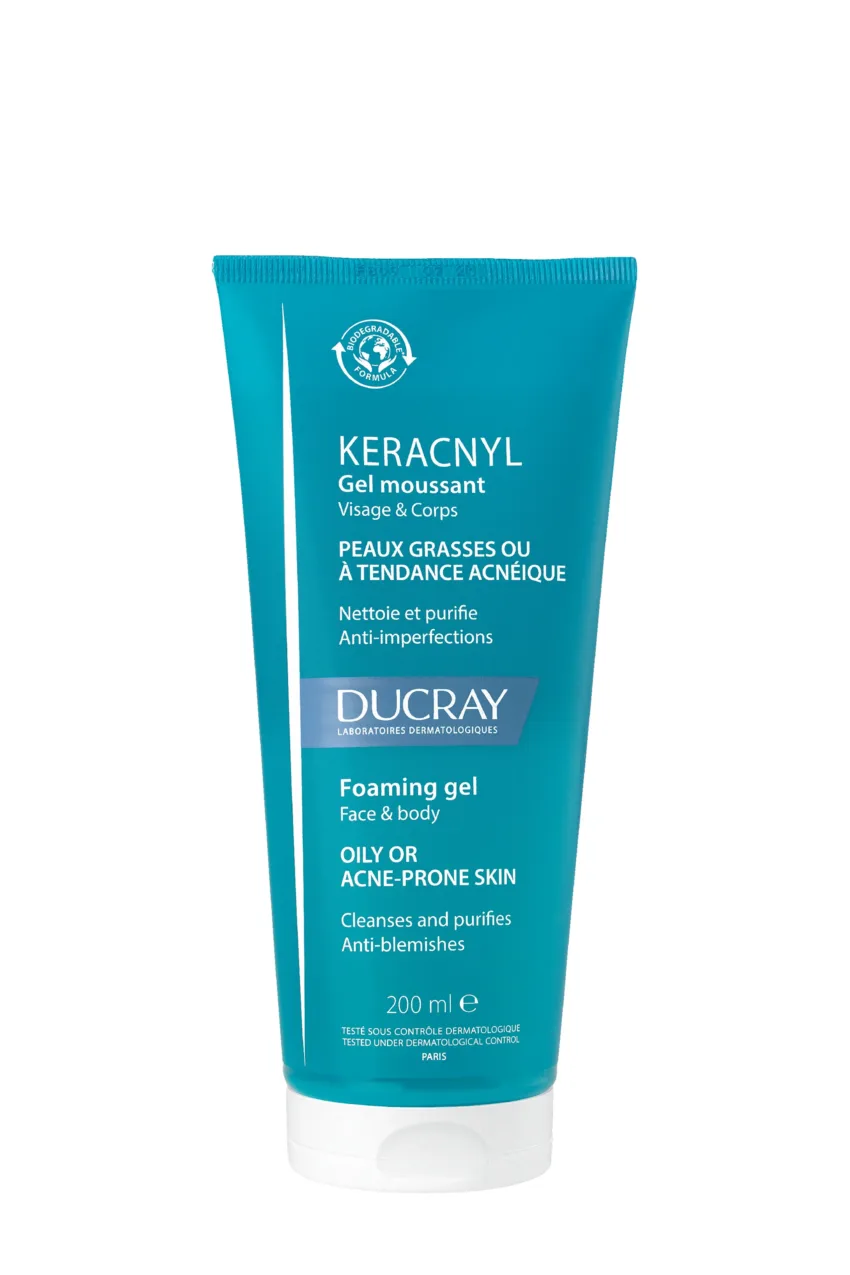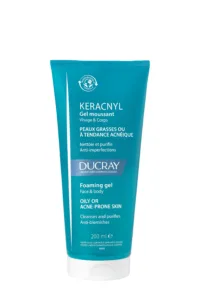 Eau Thermale Avène Cleanance Cleansing Gel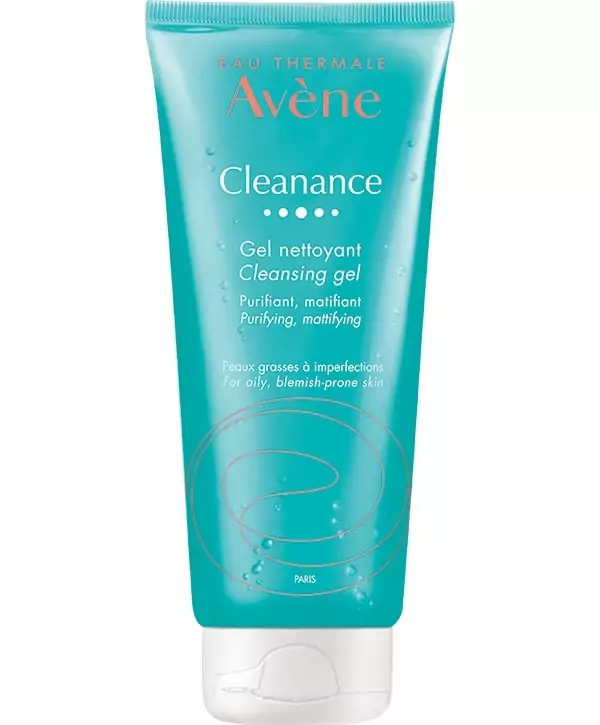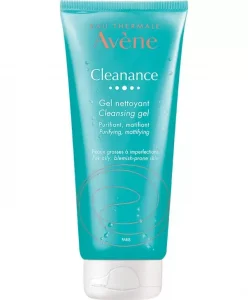 A-Derma Phys-AC Foaming Gel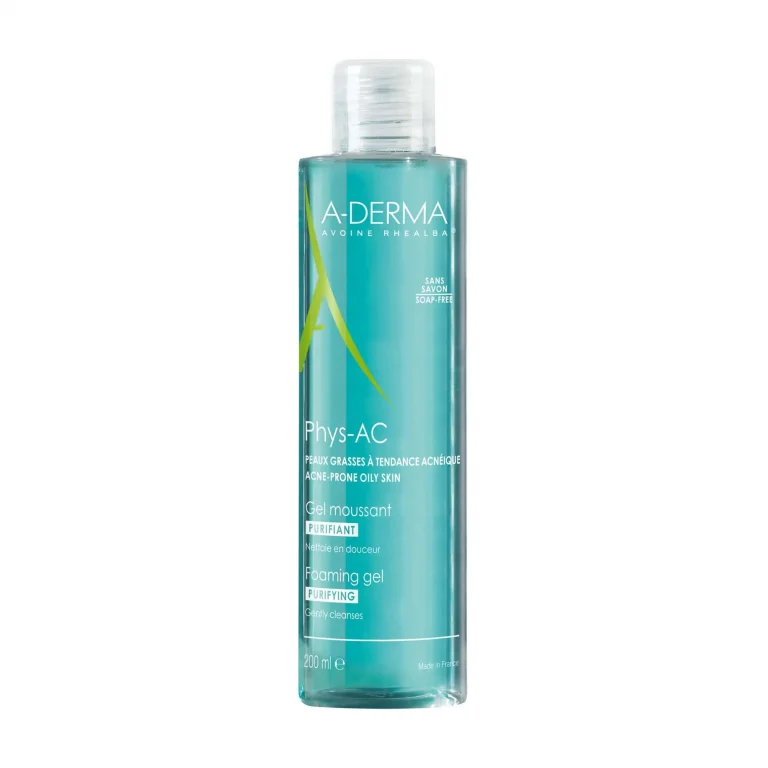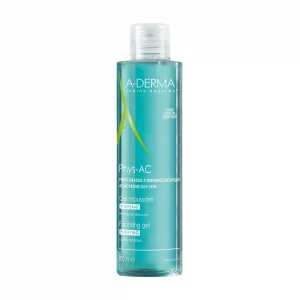 Overview of face washing for acne
The first thing to know about your acne is that how often you wash (or don't wash) your face is not the cause. But you can make it worse by washing too often and using the wrong cleansers.
Twice a day is enough for most people unless you're sweaty or dirty. Make sure to choose a face wash for acne-prone skin that doesn't irritate your skin. When washing your face, avoid scrubbing too hard. This can strip away healthy oils, dry out your skin and make things worse.
Last Updated on March 15, 2023