Time doesn't stand still, and neither does your skincare routine. In this article from The Dermo Lab, we embark on a two-part exploration, focusing on the beauty needs of teens and seniors. From the vibrant, budding complexion of youth to the wisdom and grace of age, we'll uncover the secrets to maintaining healthy, radiant skin that defies the passage of time. Join us as we navigate the exciting realms of skincare for different ages, where age is just a number and beauty knows no bounds.
What should the skin care routine be for teens?
Adolescence is a time of incredible growth and change, not only in terms of physical and emotional development but also when it comes to skin care. Teenagers are often faced with many skin issues, including hormonal fluctuations, excessive sebum production, acne, and, on occasion, the struggle with peer pressure and self-image. 
Here's how to get through this crucial phase:
Gentle cleansing and moisturizing:
Teenagers are often faced with the paradox of having both oily and sensitive skin. That's why a gentle cleanser is the cornerstone of their skincare routine. It removes excess sebum and impurities without causing irritation or over-drying the skin. Look for products labeled "non-comedogenic" to avoid clogged pores.
Our pick:
Eau Thermale Avène Cleanance Cleansing Gel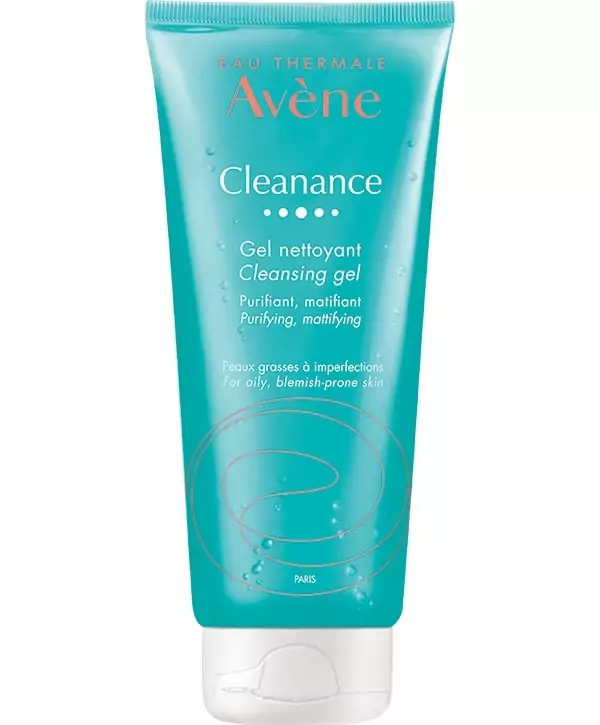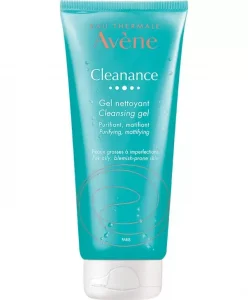 In addition to cleansing, moisturizing is crucial. Some teens mistakenly believe that moisturizers make oily skin worse, but the suitable cream can keep skin hydrated without triggering increased sebum production. Lightweight, oil-free moisturizers are ideal for teens to strike a balance between hydration and sebum control.
Our pick:
Eau Thermale Avène Hydrance Aqua-Gel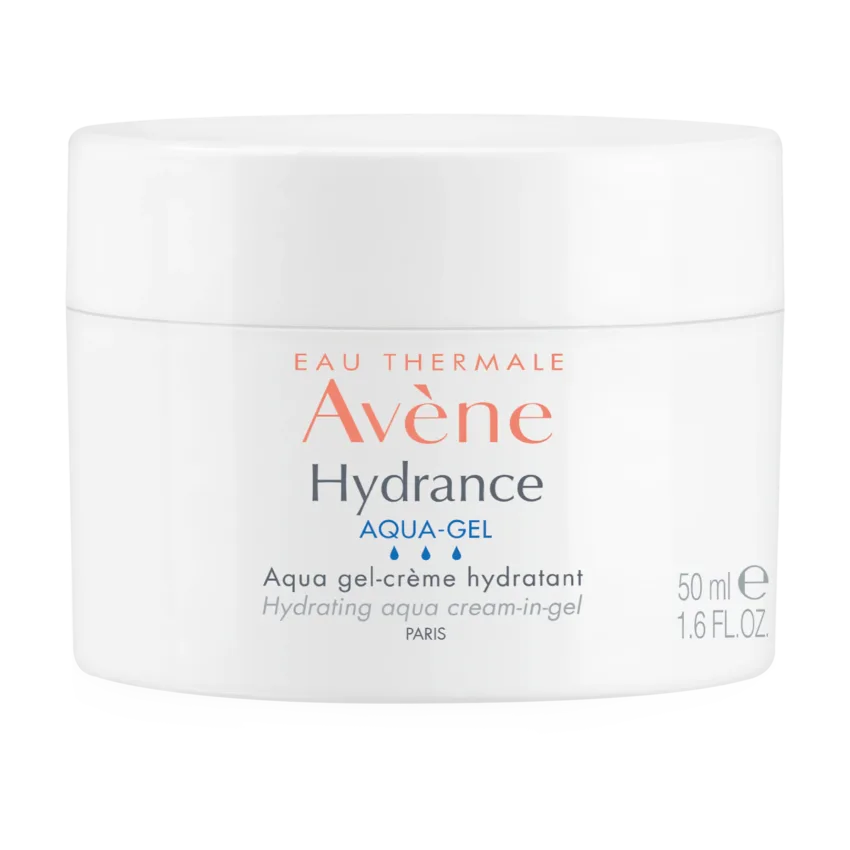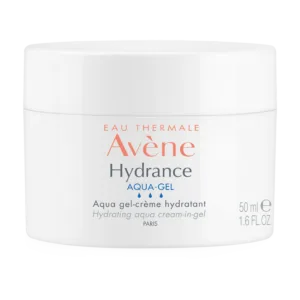 Managing acne:
Hormonal changes during adolescence are a common trigger for acne. Blackheads, whiteheads, pimples, and the occasional flare-up can be frustrating, but acne can be effectively managed.
Over-the-counter acne products containing active ingredients such as benzoyl peroxide or salicylic acid can be effective in controlling mild to moderate acne. However, it is essential to use these products per instructions and avoid excessive application, which can lead to skin irritation and dryness.
Our pick:
Eau Thermale Avène Cleanance Comedomed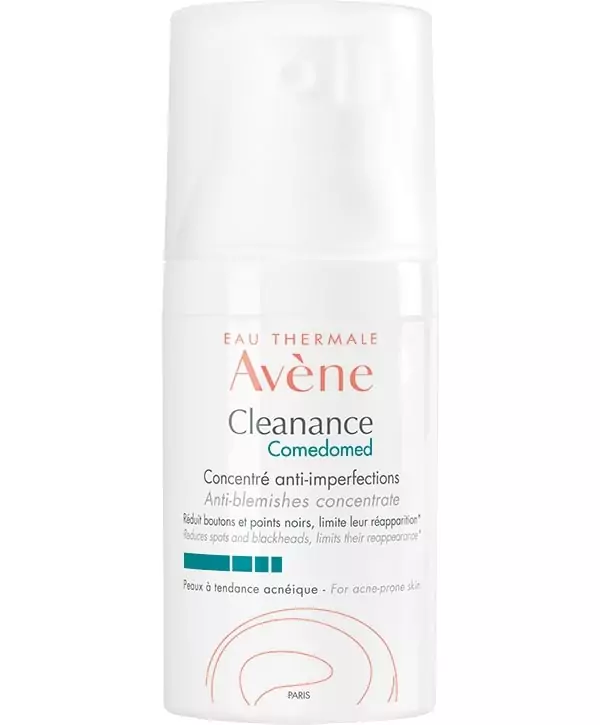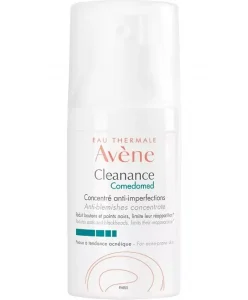 In the case of more severe or persistent acne, it is advisable to consult a dermatologist. He or she can prescribe treatments tailored to the specific condition of the teenager's skin.
Sun protection:
Sunscreen isn't just for adults; teenagers should also prioritize sun protection. Exposure to harmful UV rays can lead to premature aging and increase the risk of skin cancer later in life. Encourage your teen to use a broad-spectrum sunscreen with an SPF of at least 30 every day, even on cloudy days.
Our pick:
Eau Thermale Avène Very High Protection Fluid SPF 50+ 
Healthy lifestyle:
A holistic approach to skin care involves maintaining a healthy lifestyle. Encourage your teenager to eat a balanced diet rich in fruits, vegetables, whole grains, and lean proteins. Adequate hydration is essential, so drinking plenty of water is crucial to overall skin health.
Regular exercise improves blood circulation, which can contribute to skin health. Stress management through relaxation techniques, exercise, or leisure activities can also help reduce the risk of stress-related skin eruptions.
Avoid aggressive scrubs:
Teenagers should avoid aggressive physical scrubs containing abrasive particles, as they can irritate young, sensitive skin and exacerbate acne. It's best to use chemical exfoliants containing ingredients such as salicylic acid or glycolic acid for gentle exfoliation.
In summary, skin care for teenagers should focus on gentle cleansing, hydration, and acne management. Encourage them to adopt a healthy lifestyle, emphasize sun protection, and explain the importance of a consistent skincare routine. While teenage skin can be a challenge, the right approach will help them achieve clearer, healthier skin and develop good skincare habits that will serve them well throughout their lives.
What should the skin care routine be for the elderly?
Throughout your life, your skin undergoes remarkable changes, especially as you approach middle age. These changes reflect the experience and wisdom that come with age. However, senior skin tends to require more attention and specialized care due to the natural aging process. Here's how to enjoy the beauty of aging with grace:
Hydration is vital:
One of the main problems of senior skin is dryness. As you age, your skin's ability to retain moisture diminishes. To counter this phenomenon, seniors must give priority to moisturizing. Opt for a richer, emollient moisturizing cream that helps combat dryness and replenish the skin's lipid barrier. Apply moisturizer immediately after cleansing to lock in moisture.
Our choice of products:
Eau Thermale Avène Hydrance Aqua-Gel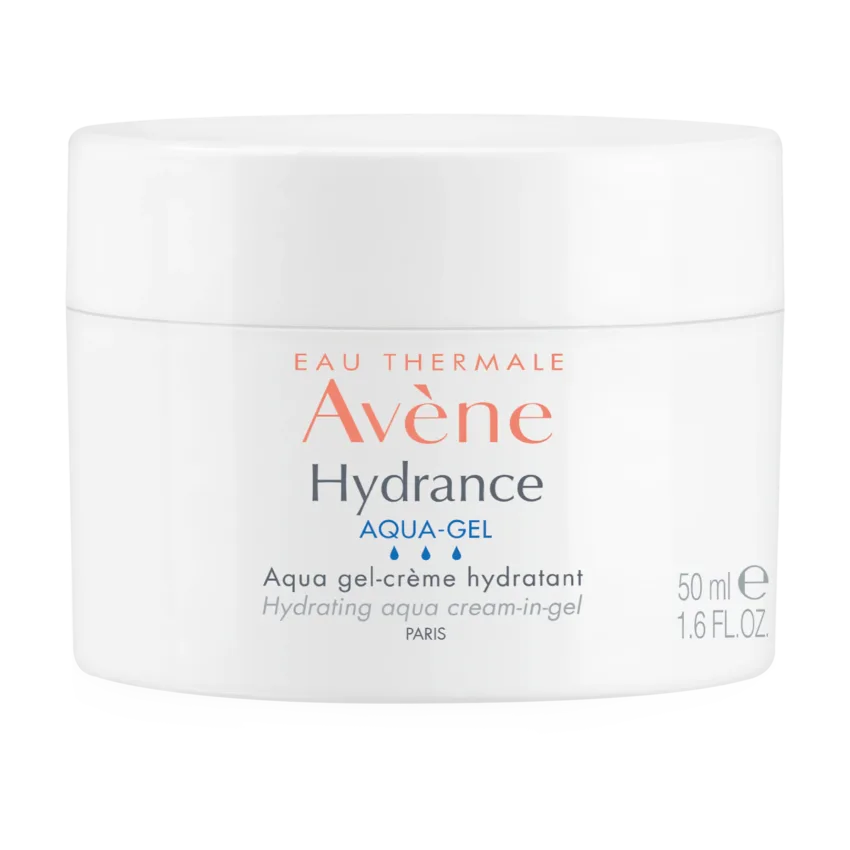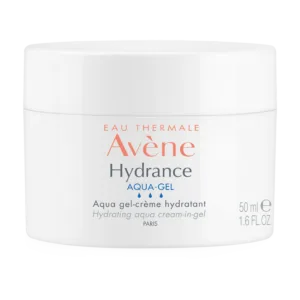 Ducray Ictyane Hydra Light Cream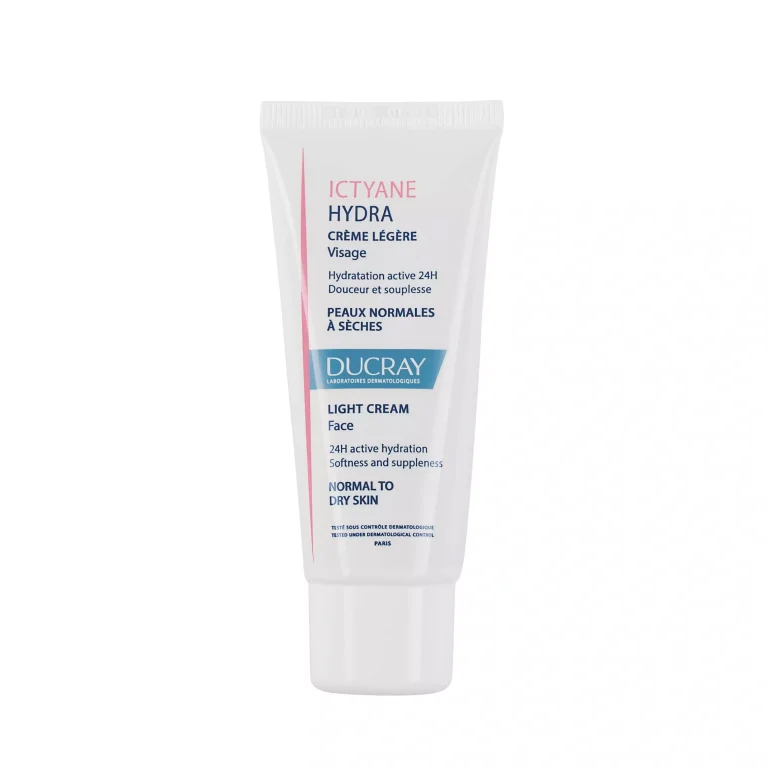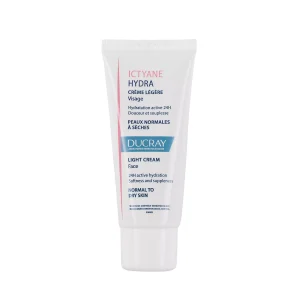 Never-ending sun protection:
Sun protection remains a non-negotiable aspect of skin care, whatever your age. In fact, it becomes even more important as the skin of older people is often more sensitive to sun damage. Prolonged exposure to the sun can lead to the appearance of age spots and fine lines, as well as an increased risk of skin cancer.
Older people should continue to use sunscreen with broad-spectrum protection and an SPF of at least 30. Hats, sunglasses, and seeking shade outdoors are additional protective measures.
Our choice of products:
For combination and oily skin: 
Eau Thermale Avène Very High Protection Fluid SPF 50+ 
For dry skin:
Eau Thermale Avène Very High Protection Cream SPF50+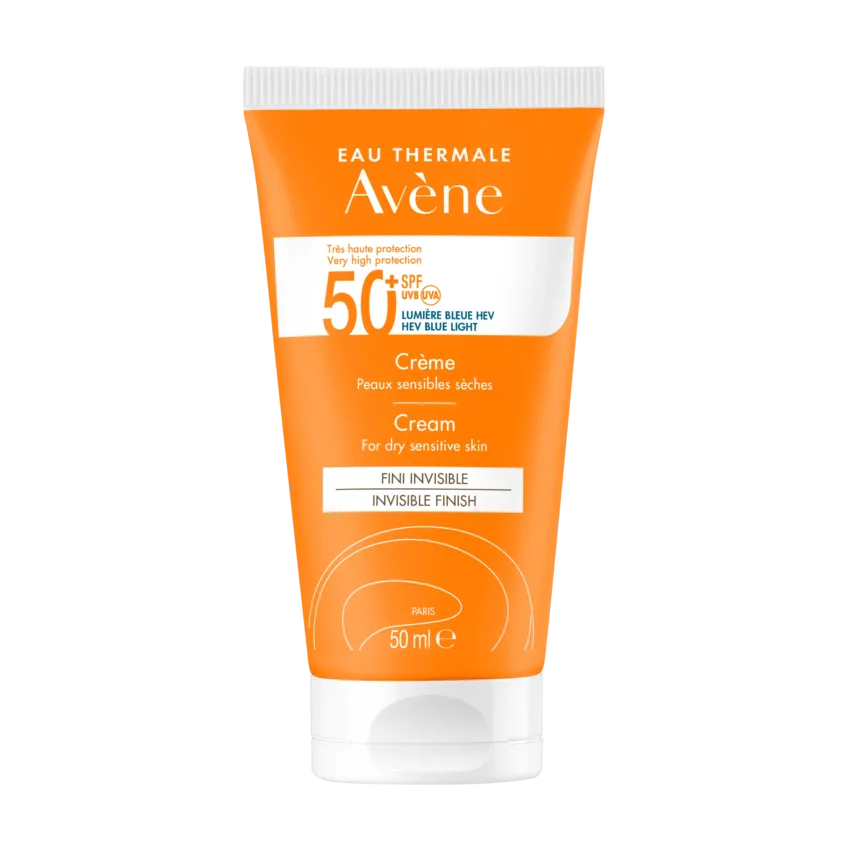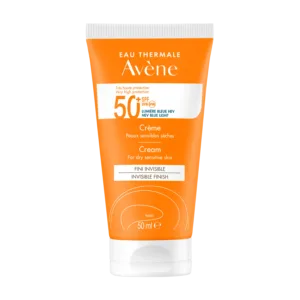 Anti-aging ingredients:
Senior skincare often benefits from the inclusion of specific anti-aging ingredients. Look for skin care products containing the following: 
Retinoids (retinol): These vitamin A derivatives are known for their ability to stimulate collagen production, reduce the appearance of fine lines and wrinkles, and improve overall skin texture.

Hyaluronic acid: This powerful moisturizing agent can retain up to 1,000 times its weight in water, making it an excellent choice for older people looking to keep their skin hydrated.

Antioxidants: Ingredients such as vitamins C and E help combat free radical damage and protect the skin from external aggressors.
It's essential to gradually introduce these ingredients into your skincare routine to allow your skin to adapt and minimize the risk of irritation.
Our choice of anti-aging serum:
Eau Thermale Avène A-Oxitive Antioxidant Defense Serum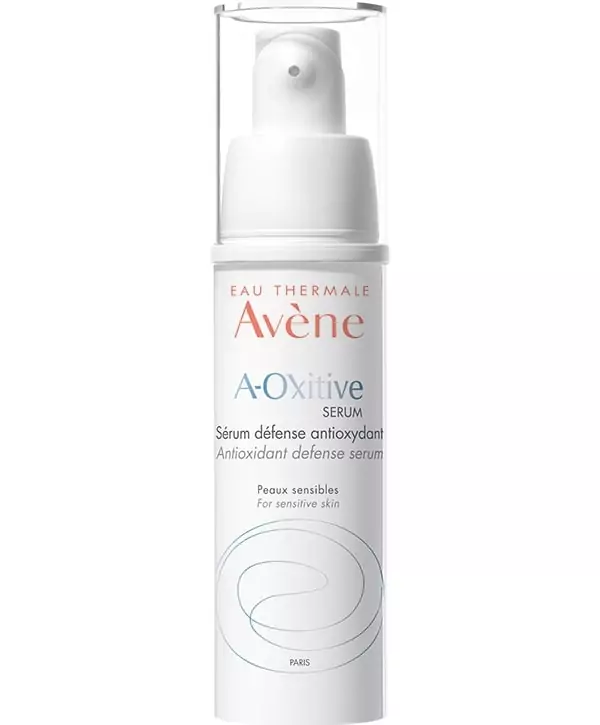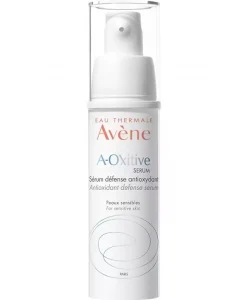 Gentle cleansing:
Seniors should opt for a gentle, moisturizing cleanser to avoid stripping the skin of its essential oils. Avoid hot water, which can further dry the skin. A moisturizing cleanser can effectively remove impurities without causing irritation.
Our pick:
Eau Thermale Avène Micellar Lotion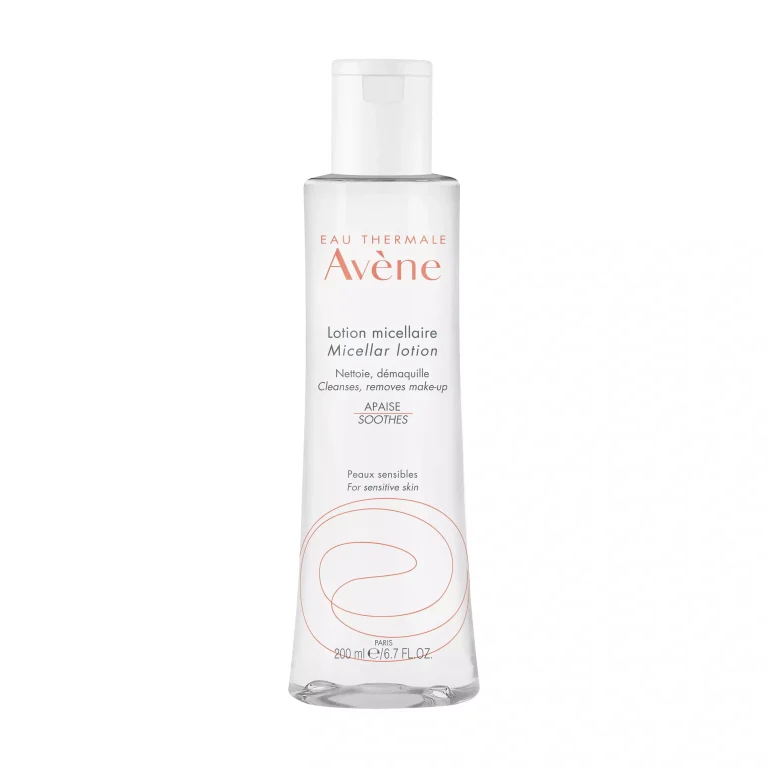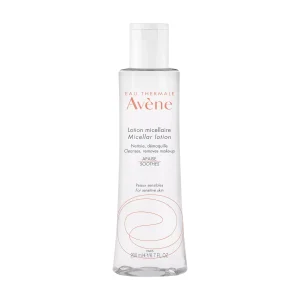 Professional advice :
It is advisable to consult a dermatologist for older people with specific age-related skin problems. Dermatologists can provide tailored skin care recommendations and treatments, such as chemical peels, laser therapies, or prescription medications, to treat age spots, sagging skin, or other problems.
A holistic approach: 
Maintaining a healthy lifestyle is essential for the health of seniors' skin. A balanced diet, rich in antioxidants, vitamins, and minerals, promotes overall skin vitality. Physical activity improves blood circulation, which can contribute to skin health. Stress management techniques, such as meditation or yoga, can also help reduce stress-related skin problems.
The Beauty of Skincare for Different Ages
Each phase of life, from hectic adolescence to the serene embrace of old age, has its own charm and challenges. The key to keeping your skin radiant and healthy throughout this journey is to understand the specific needs of each age group and adapt your skincare routine accordingly.
Embrace your skin at every stage and let it reflect the beauty of your life story, etched in the lines and textures that make you unique.
Last Updated on November 14, 2023