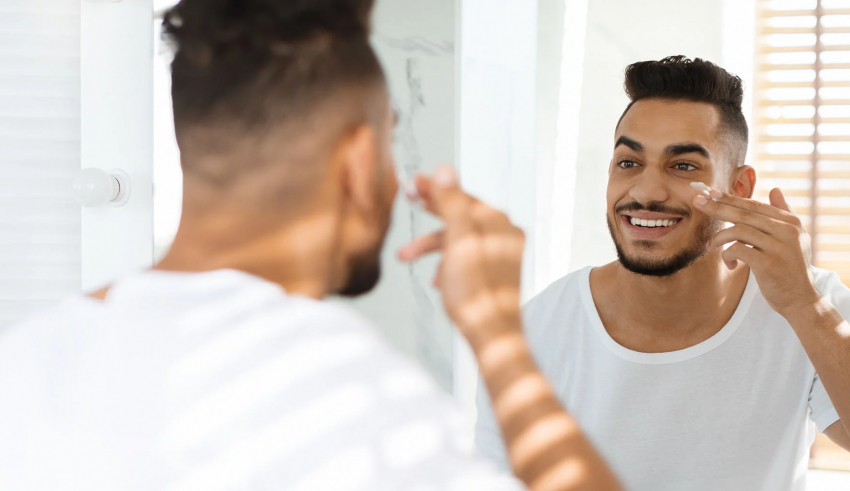 Guys, do you think your skin needs as much attention as a woman's? The bar soap you use in the shower won't help you stay handsome forever. It promotes acne and does nothing to prevent the signs of aging. You might think that men's facial skin is tougher than women's, and has a stronger protective layer – but you'd be a little wrong. The good news is that it's not that hard to create a skin care routine for men. And when men have one, women notice! Read this article from The Dermo Lab to learn from the dermatologist Dr. Tarek Al Naggar about skin care steps to look younger and have a healthier complexion.
Why should men take care of their facial skin?
Men's and women's facial skin is different, but regardless, you need to take care of your facial skin for the same reasons you need to take care of your hair and teeth, because lack of care accelerates the effects of aging. 
Our skin is a living tissue. It is vulnerable to the harmful effects of air pollution, eating habits, and, unfortunately, the aging process. It is important to know that skin care products have a real and noticeable impact. They protect the skin, stimulate blood circulation, and are loaded with active ingredients, vitamins, and fatty acids which nourish the skin. Well-nourished skin is healthy skin. In addition, today's best-formulated skin care products reduce the appearance of wrinkles, fine lines, and spots. According to Dr. Tarek Al Naggar, men should have a daily skin care routine to avoid skin problems.
It is also important for men to identify and understand their skin type. Dr. Tarek Al Naggar states that each skin type has its own skin care routine.
Understanding your skin type will help you learn how to care for your skin and choose the right skin care products for you.
Sensitive skin may sting or burn after using certain products

Normal skin is fair and not sensitive

Dry skin is scaly, itchy, and rough

Oily skin is shiny and greasy

Combination skin is oily on the T zone and dry on the cheeks
What are the main differences between men's and women's facial skin?
These surprising facts might make you realize that facial skin care is just as essential for men as it is for women:
1- More active sebaceous glands and larger pores
The most important difference is that men have more active oil glands and larger pores. This means that men's facial skin is more vulnerable to the effects of free radicals in the air and their skin is oilier and shinier. This fact alone is a wake-up call for all men: you need to better protect your skin and get rid of excess oil.
2- Signs of aging appear later
Signs of aging appear later in men, but when they do appear, they are faster and more obvious. So, it's extremely important to take a preventative approach. Don't wait until your skin starts to age, because by then it's already too late. By regularly nourishing your skin, you will lessen the appearance of aging when it occurs.
3- Shaving stresses the skin
Each shave removes the top layer of skin cells, exposing "immature" skin that is more sensitive to external factors. Overly sensitive skin requires more intensive care. And if you think that growing or having a beard means you don't have to take care of your skin, the opposite is true. Having a full beard brings a whole new set of facial skin care challenges.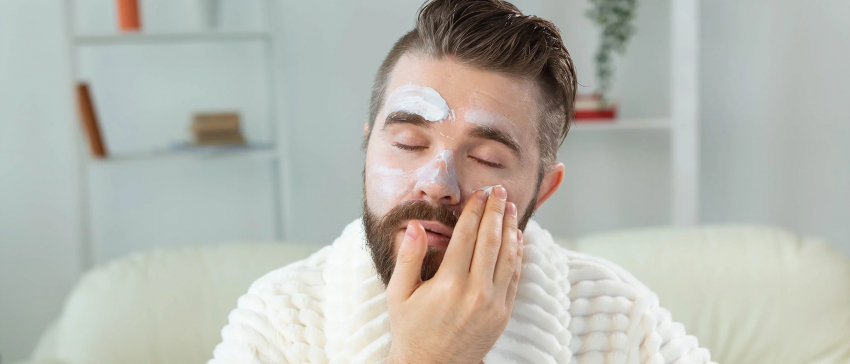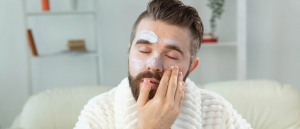 What is the best skin care routine for men?
Step One – Use a good cleanser
Dr. Tarek Al Naggar indicates that men should cleanse their faces at least twice a day. 
Cleansing will help unclog pores. Wash your face with slightly warm water and apply your facial cleanser. 
Regular soap is too "harsh" on your skin and removes "too much oil". This destroys your skin's natural barrier, leaving your face vulnerable to breakouts. Therefore, investing in a well-formulated facial cleanser will help you avoid acne.
Here are 3 cleansers that will clear away impurities and unwanted debris.
Eau Thermale Avène Cleanance Cleansing Gel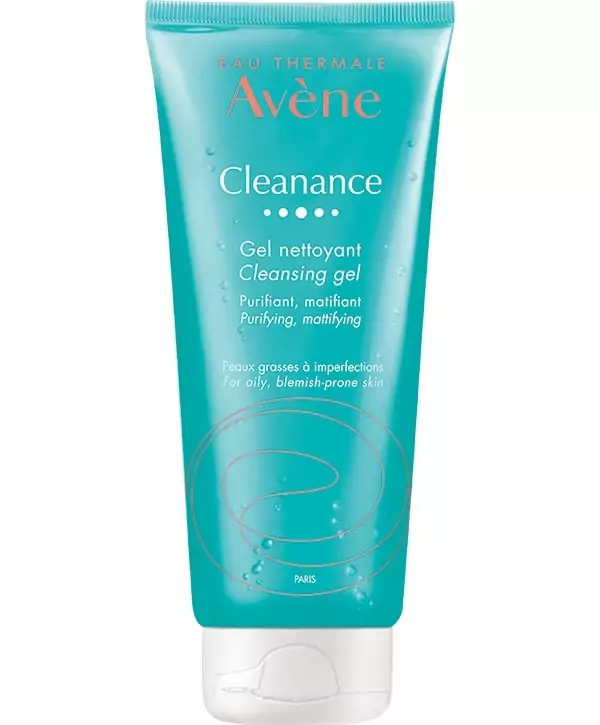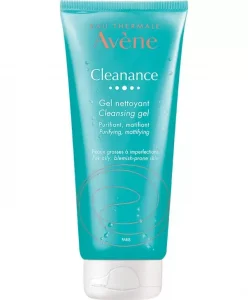 Ducray Keracnyl Foaming Gel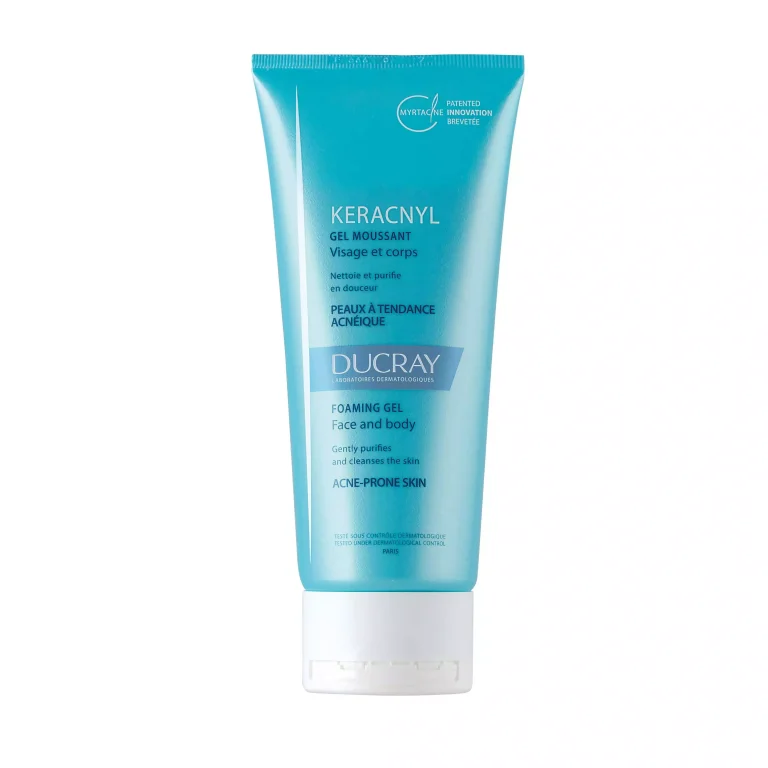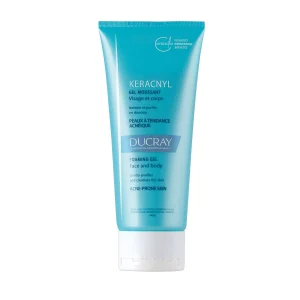 A-Derma Phys-AC Foaming Gel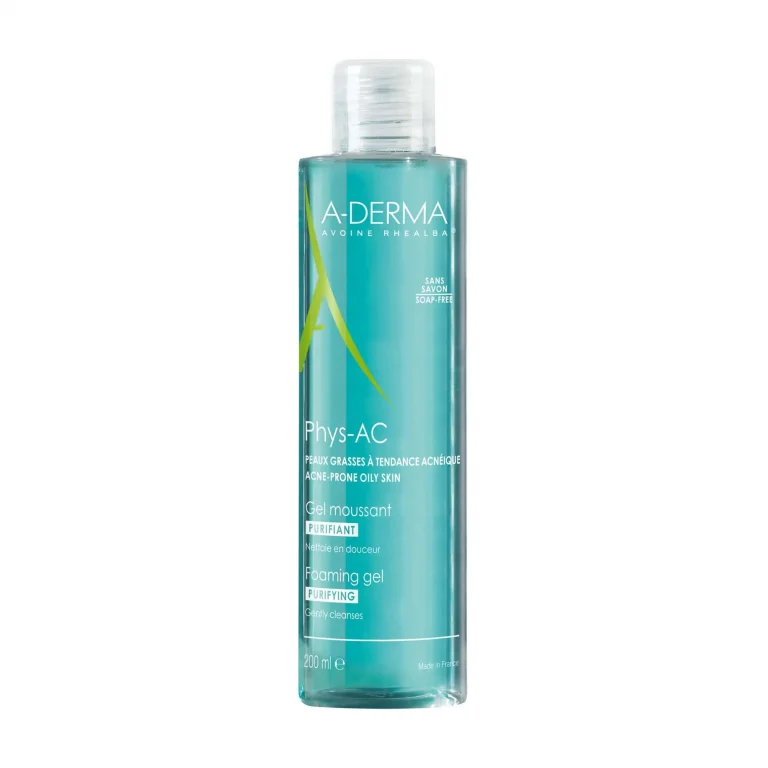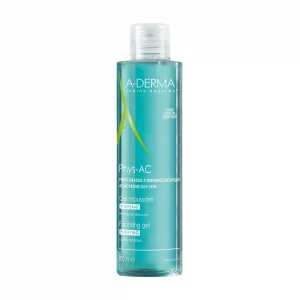 Step Two – Moisturize your skin
It's important to moisturize your skin, even if you don't have naturally dry skin. To maintain the skin barrier, we need to use a moisturizer that also gives your skin a visibly firm appearance and has an anti-aging effect. So, guys with oily skin, don't skip the moisturizing step!
Which moisturizer should you choose? And how to use it? Opt for oil-free, water-based moisturizers. They are the best for men's skin and are perfect for after shaving.
Moisturize daily, morning and night. The moisturizer works by retaining water in the skin, which can help reduce the appearance of fine lines and give your skin a brighter, younger look. 
The skin can also be hydrated from the inside as well as the outside. This can be done by eating foods that are high in water content. Dr. Tarek Al Naggar says that drinking water can also help your skin.
The two following moisturizers are guaranteed to calm, nourish and maintain a healthy, flawless appearance. They strengthen the skin's protective barrier, protecting it and ridding it of harmful free radicals.
Eau Thermale Avene Hydrance Aqua-Gel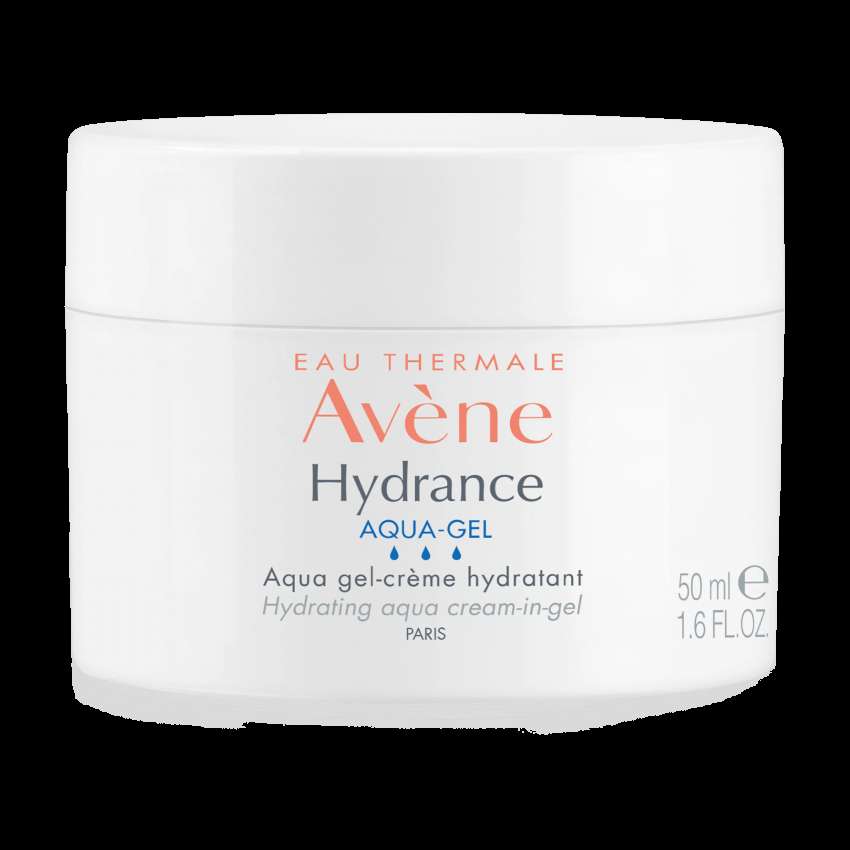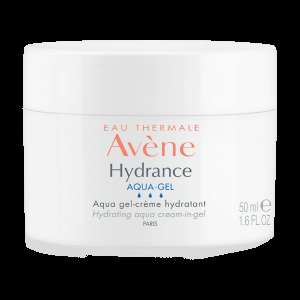 Ducray Ictyane Hydra Light Cream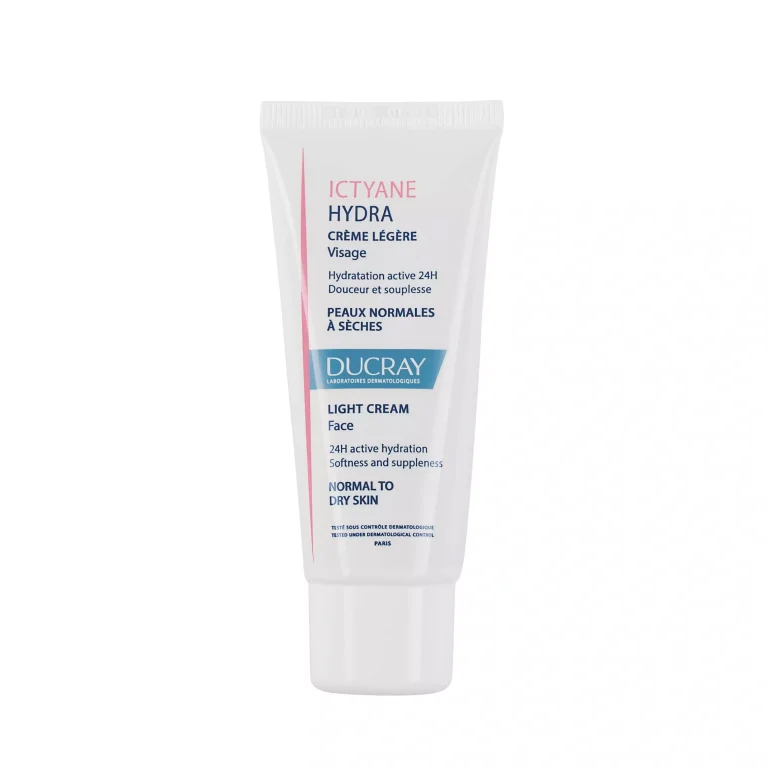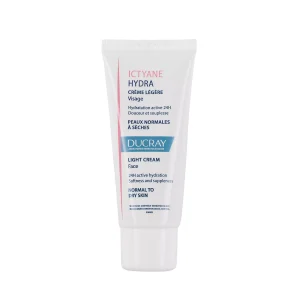 Step three – Protect your skin from the sun 
To help prevent sun damage that can lead to wrinkles, age spots, and even skin cancer, apply sunscreen to all exposed areas of the skin. 
For optimal protection, use a broad-spectrum, water-resistant sunscreen with an SPF of 30 or higher, and reapply every two hours or immediately after swimming or sweating. You can also protect your skin by seeking shade and wearing sun-protective clothing, such as a lightweight, long-sleeved shirt, pants, a wide-brimmed hat, and UV-protective sunglasses, whenever possible. 
Enjoy this sunscreen which is ideal for normal to combination sensitive skin. It is stable and long-lasting and provides ultimate UVB-UVA protection.
Eau Thermale Avene Very High Protection Fluid SPF 50+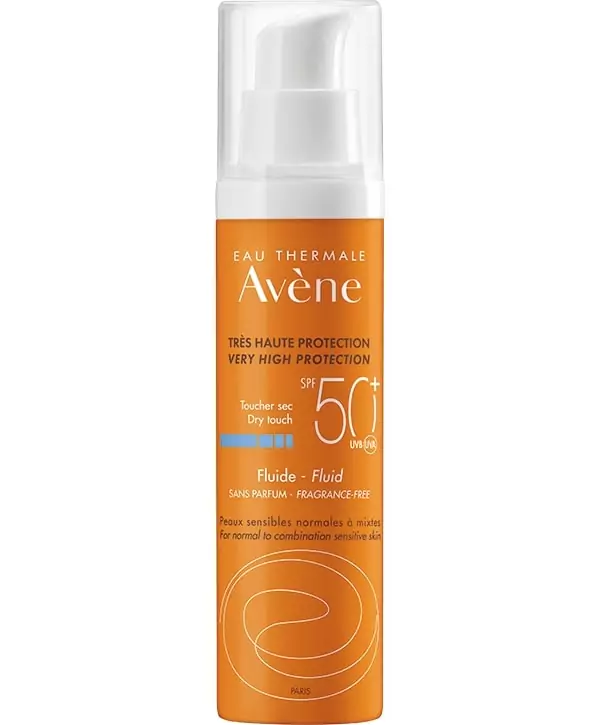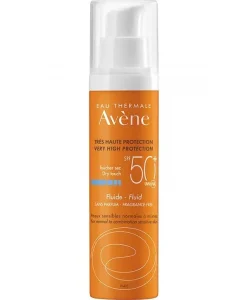 Additional tips to take care of a male's facial skin
To help men develop healthy skin care routines, dermatologists recommend the following tips:
Consider product labels and ingredients
Skin care products for men will depend on their skin type. If you have acne-prone skin, look for cleansers and moisturizers that say "oil-free" or "non-comedogenic" because they won't clog your pores. If you have sensitive skin, use gentle, "fragrance-free" products, as products containing fragrances can irritate and dry out your skin. 
Watch your shaving technique
For some men, multi-blade razors may shave too close to the skin. If you often get bumps, burns, or ingrown hairs, use a single- or double-blade razor instead, and don't stretch your skin while shaving. Before shaving, wet your skin and hair to soften them. Use moisturizing shaving cream and shave in the direction of hair growth. Rinse after each shave, and change blades after five to seven shaves to minimize irritation.
Consistency is key – it gets results. Following a daily skin care routine is essential for fresh, healthy facial skin. Just as you brush your teeth, shower, and eat breakfast every day, you need to take care of your skin on a regular basis. 
Exfoliation removes dead skin and deposits from your pores. It also lifts facial hair and prevents ingrown hairs from forming when shaving. Exfoliate 2 to 3 times a week. Dr. Tarek Al Naggar also recommends using a facial scrub once a week.
Things to remember about a skin care routine for men
What men need is a starting point. It's time to put to rest the myth that men don't know how to take care of their skin. That's why we've put together this guide to help men master their skin care routine.
Adopting a skin care routine is very simple. Plus, it will make a huge difference in your appearance and well-being. And you'll love your younger, healthier complexion!