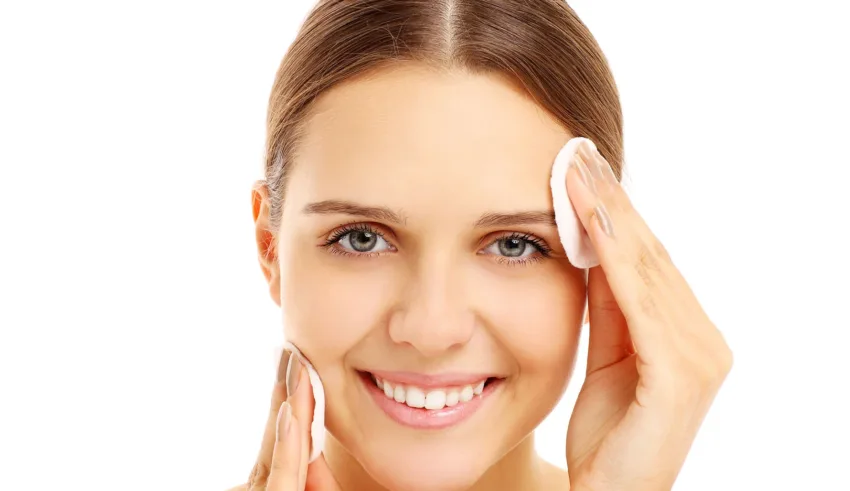 Washing your face must be an essential part of your daily routine. Follow our tips in this article from The Dermo Lab to find the best cleanser for your skin and the best way to use it!
What is a facial cleanser? 
A facial cleanser is a skin care product designed to remove dead skin cells, oil, dirt, makeup, and other pollutants from the skin, keeping pores clear and preventing skin problems like acne. 
It might seem difficult to find the best type of cleanser for you because there are so many options! Thus, understanding the differences between these skin care products will help you choose the one that's best for your skin.
What are the types of facial cleansers?
Knowing the difference between each type makes it much easier to filter your options and search for the perfect cleanser.
1- Foaming cleansers
If you have oily or combination skin, a foaming cleanser is ideal for you. This type of cleanser is lightweight and comes in a creamy formula that turns into a rich lather when it comes in contact with water. It helps remove excess oil, and dirt and cleanses without stripping your skin of its natural moisture balance.
2- Gel cleansers
A gel cleanser is another great option for people with oily or acne-prone skin. Gel cleansers have a light, clear, gel-like consistency designed for deep cleansing. They are designed to unclog pores, remove excess oil, and kill acne-causing bacteria. 
3- Cleansing creams 
Cleansing creams are generally thick and can be very moisturizing. They cleanse your skin without stripping it of its natural oils, making it perfect for people with dry or sensitive skin. 
4- Micellar water
Micellar water is made up of purified water, moisturizing agents like glycerin, and mild surfactants. It is suitable for almost all skin types, whether you have oily, dry, or combination skin. It is very effective in removing dirt, makeup, and oil to unclog pores and tone the skin. The best part about this cleanser is that it doesn't need to be rinsed off!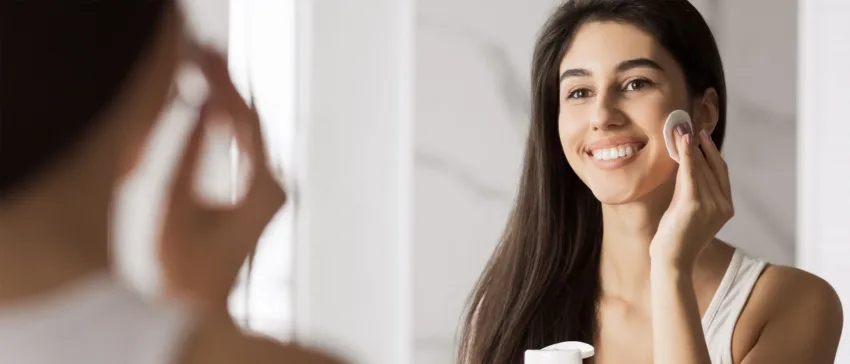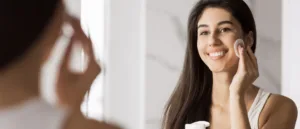 How do facial cleansers work? 
Facial cleansers contain detergents called "surfactants" that remove unwanted substances and particles from the outermost layer of the skin. These surfactants attract oil, makeup, dirt, and debris so they can be more easily rinsed away. 
Regular facial cleansers remove bacteria, debris, and excess oil. However, several cleansers go a step further and treat common skin problems, like acne, with additional ingredients. 
A cleanser for acne-prone skin:

Some cleansers for acne-prone skin are simply free of irritating ingredients and oils. However, others contain ingredients such as benzoyl peroxide or salicylic acid to improve the appearance of your skin.

Exfoliating cleanser:

Tiny particles are sometimes added to facial cleansers to mechanically remove dead skin cells. Ideally, these products should be used once or twice a week, but avoid using them too often as they may dry out your skin.
When should I use a face wash?
Here are some tips to help you decide how often you should wash your face:
For most skin types, washing your face twice a day – once in the morning and once at night – is enough to cleanse your skin and prevent blemishes.

If you have oily or acne-prone skin, you may be tempted to wash your face several times a day. In fact, excessive cleansing can do more harm than good. It can cause your skin to overproduce oil and lead to even more blemishes! 

Always remove your makeup at the end of the day. If you leave makeup on your skin, pore-clogging residue can enter your pores overnight. 

If you have dry, sensitive skin, consider washing your face once or twice a day with a gentle cleanser. Choose a gentle cleanser to effectively clean your pores without depleting your skin's natural moisture. 
What to look for in a facial cleanser?
Your skin should feel clean, soft, and soothed during and after cleansing your skin. To achieve this feeling, you need to choose a facial cleanser that is suitable for your skin type. Each skin type reacts differently to the ingredients in facial cleansers, so it's important to choose the right one for your skin.
1- Face wash for normal skin
The best ingredient in cleansers for normal skin is micellar water. Micellar water is not only gentle, but also very effective at removing dirt, makeup and oil to clear pores while toning the skin. Plus, it's alcohol-free and can help moisturize the skin while reducing irritation and inflammation, keeping your skin soft, supple and smooth.
2- Facial cleansing for oily skin
To reduce oil, shine and prevent breakouts, look for a facial cleanser with benzoyl peroxide, salicylic acid, and glycolic acid, which remove excess oil from your pores. If you suffer from acne, the aforementioned ingredients also help to remove blackheads, whiteheads, and pimples.
3- Facial cleansing for dry skin
If you have dry skin, you should use a cleanser that moisturizes your skin. Ingredients to look for are lactic acid, hyaluronic acid, ceramides, and natural oils. Also, avoid ingredients that people with oily skin should use. 
4- Facial cleanser for combination/sensitive skin
Combination and sensitive skin should use ultra-gentle cleansers. Do not use physical scrubs as they can cause tearing and further irritation to the skin. Use fragrance-free, hypoallergenic, paraben-free, and soap-free cleansers to ensure that you don't irritate your skin while washing.
Find below the most powerful cleansers based on your skin type.
For oily and acne-prone skin:
Ducray Keracnyl Foaming Gel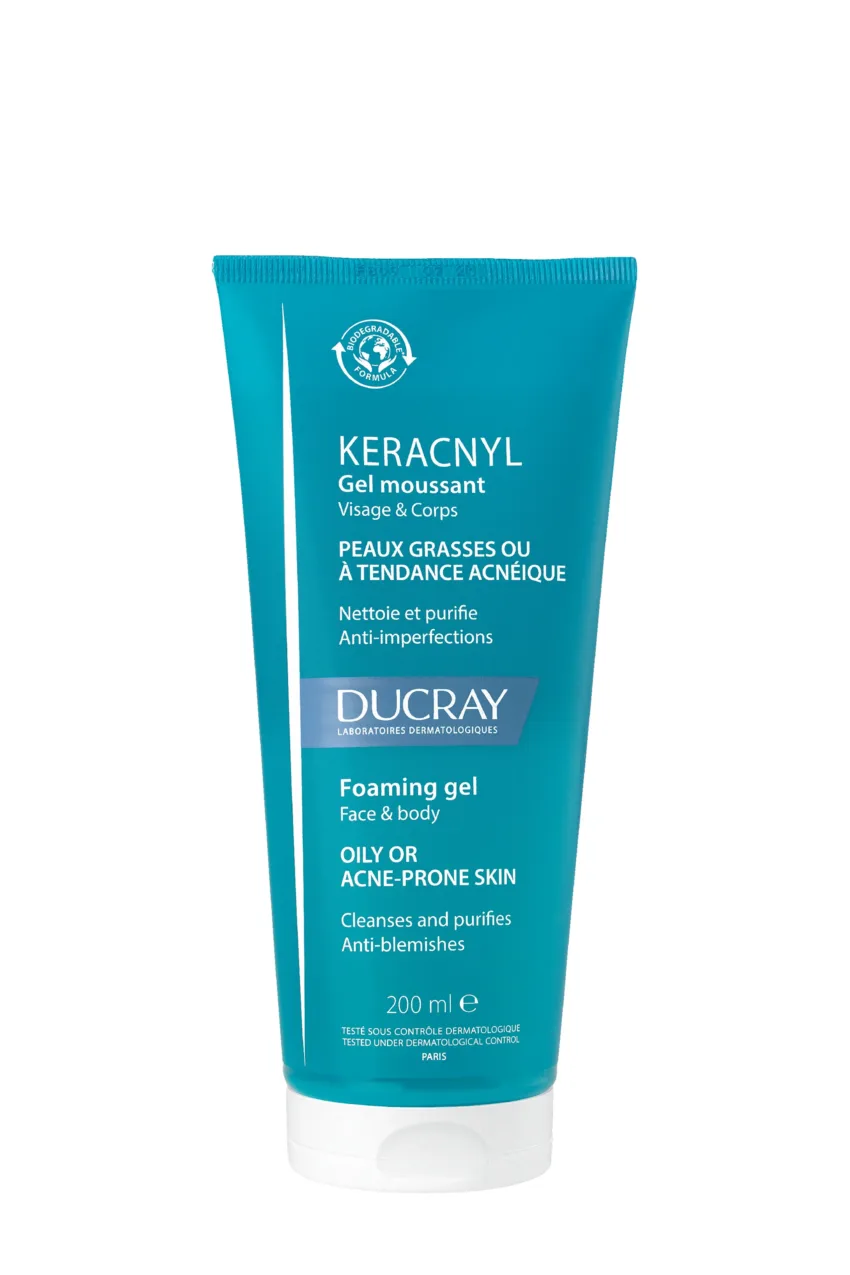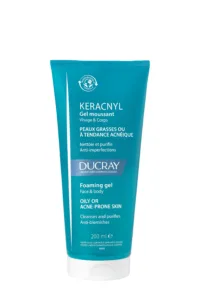 A-Derma Phys-AC Foaming Gel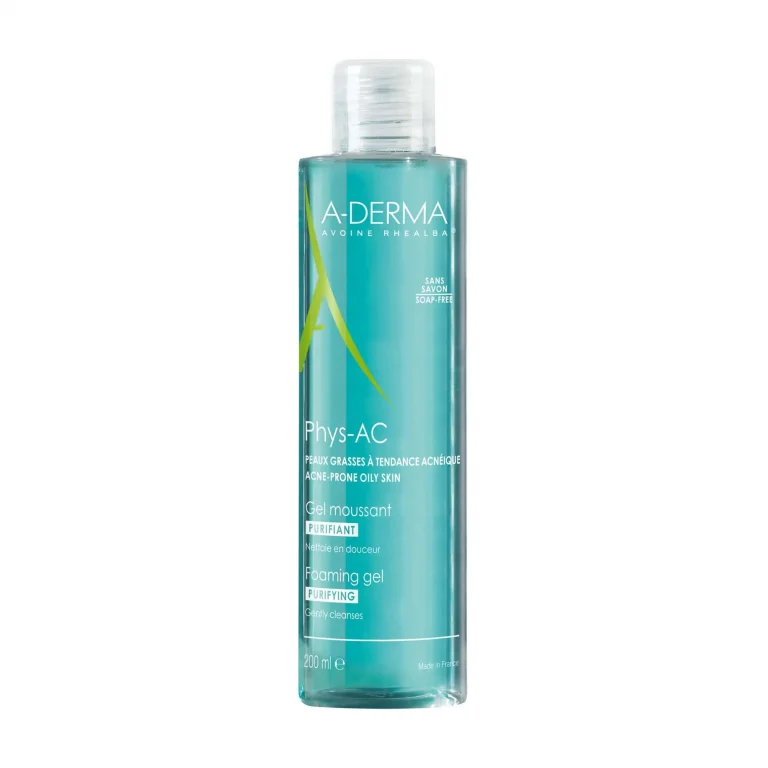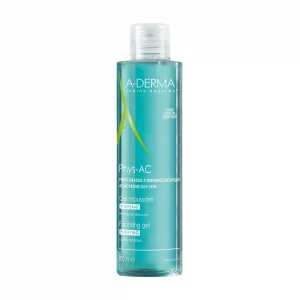 Eau Thermale Avène Cleanance Cleansing Gel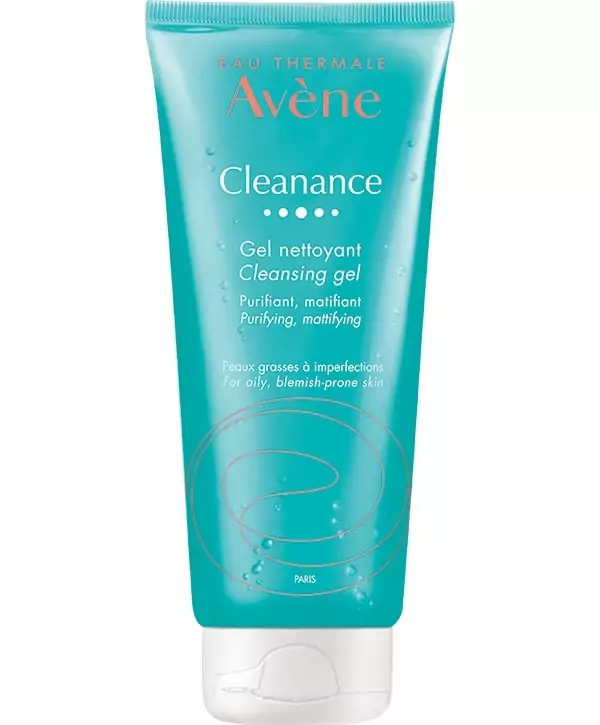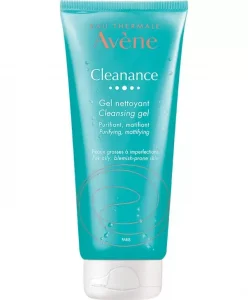 For dry skin:
Ducray Ictyane Cleansing Shower Cream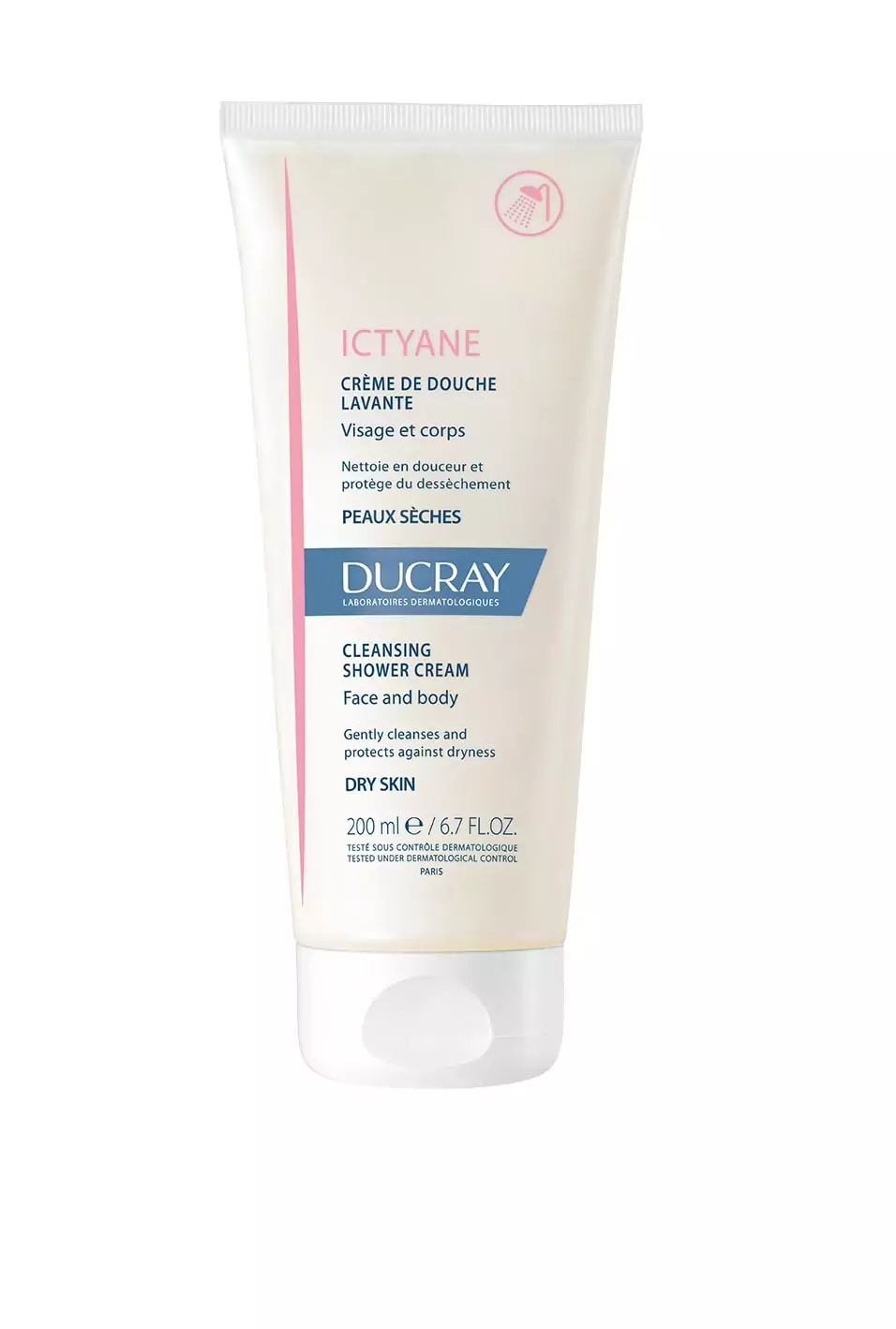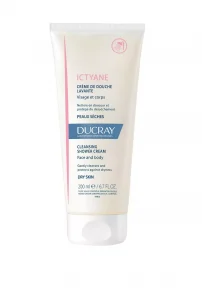 Eau Thermale Avène TriXéra Nutrition Nutri-Fluid Cleansing Gel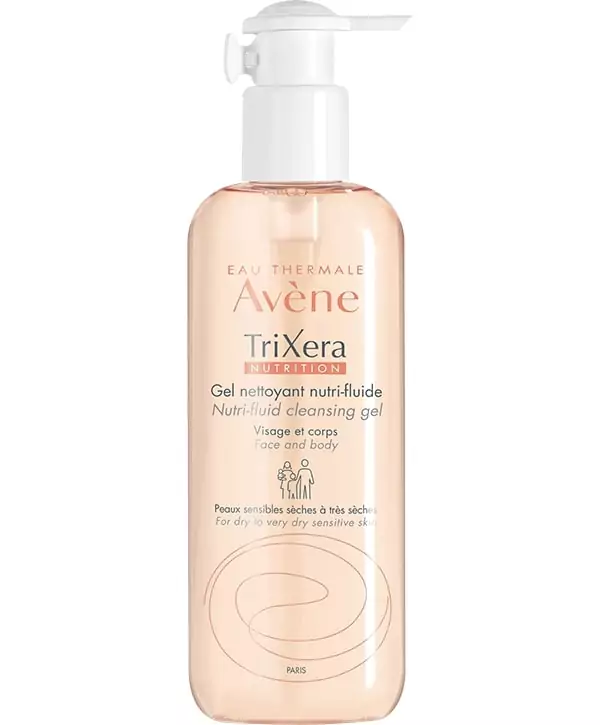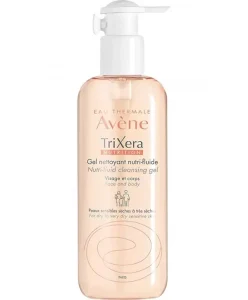 For normal skin:
Eau Thermale Avène Micellar Lotion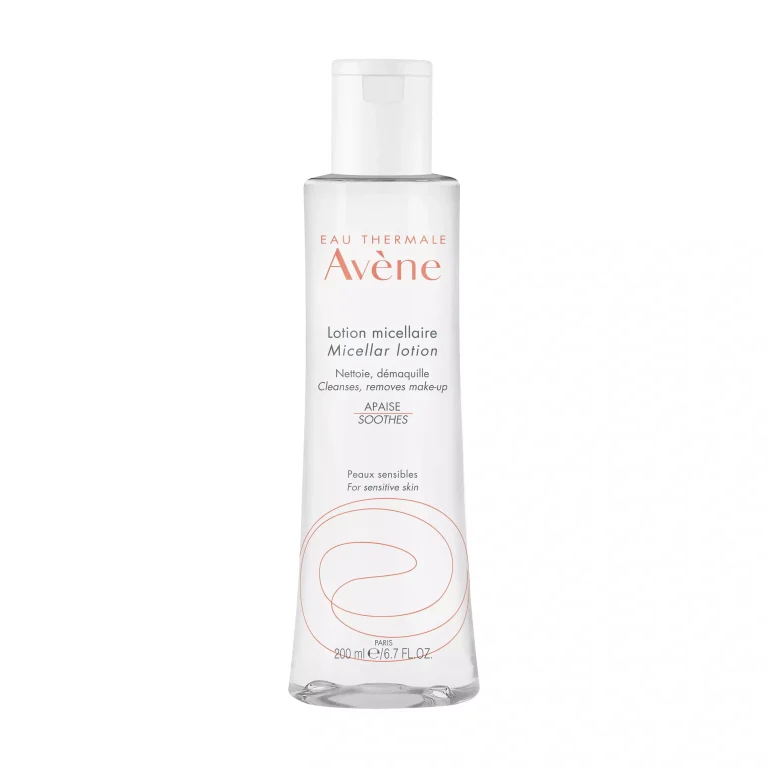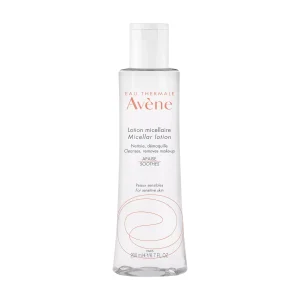 Benefits of using a facial cleanser regularly 
Using the right facial cleanser every day can have great benefits for your appearance and skin health. In fact, by making it part of your daily skin care routine, you can:
Remove any build-up for healthier, smoother skin. 

Keep your skin hydrated, soft, supple, and younger-looking. 

Remove dry, dead skin cells, and reveal a fresh layer of skin for a natural glow. 

Stimulate blood circulation to your face for glowing skin. 

Give your skin a more youthful appearance and help fight the signs of aging. 

Help your next skin care products penetrate the skin properly.