Winter poses a particular problem because there is very low humidity. It's no secret that the harsh winter weather can have a negative impact on your skin, as freezing temperatures and dry air deplete its natural moisture. Luckily, we reached out to dermatologist and cosmetologist Dr. Gaelle Chalhoub to talk about remedies for dry skin in winter. A good routine and a few key changes in your usual habits and skin care products can help keep your skin soft, moisturized and supple, rather than cracked, dried out and chapped. Read on!
What causes very dry skin in winter?
According to Dr. Gaelle Chalhoub, dry skin, also known as xerosis, is often related to cold weather. The outer layer of the skin is called the epidermis and acts as a barrier. During the winter months, indoor and outdoor humidity levels are low and transepidermal water loss occurs. She adds that this phenomenon is aggravated by the use of harsh soaps and frequent long baths. These practices remove the skin's natural oils that are essential for retaining moisture.
Dr. Gaelle Chalhoub recommends that you make sure your skin condition is not caused by an underlying health problem. If your symptoms do not improve or worsen despite appropriate measures, it is best to consult your clinician. Thyroid hormone imbalance, diabetes, kidney failure, nutritional deficiencies, among others, can cause dry skin, which can also worsen during the winter months.
What are the symptoms of dry skin in winter?
Dr. Gaelle Chalhoub indicates that dry winter skin can be characterized by:
Roughness

Flaking or peeling

Itching

Burning sensations

Discomfort

Cracking

Bleeding from cracks
People may experience several of these symptoms at the same time. Appropriate treatment should reduce their severity.
Keep reading to find out how to take care of dry skin during winter.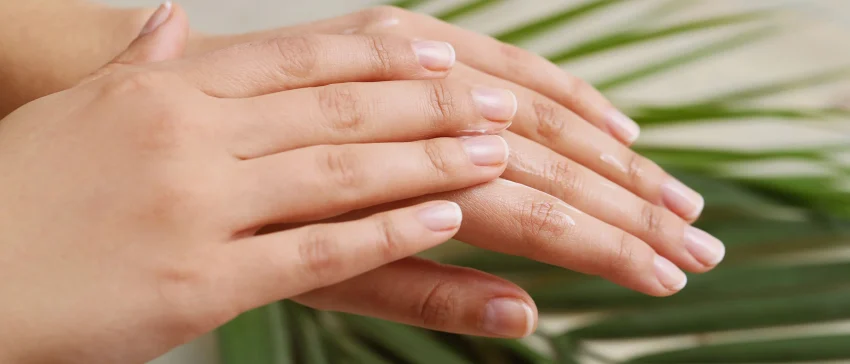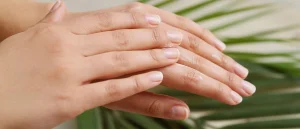 What are the different remedies for dry skin in winter?
Dry, damaged skin needs to be rehydrated. It's best to keep your skin care regimen as simple as possible when treating dry skin.
1- A cleanser for dry skin
When it comes to choosing the right facial cleanser for dry skin, you should generally look for oil-based cleansers with gentle formulas which cleanse the skin without being too harsh. Key ingredients to look for are ceramides, peptides, and hyaluronic acid. All of these ingredients are known to moisturize and strengthen the skin barrier.
Make sure to wash your face morning and night to remove dirt, makeup, oil and other build-up. Use lukewarm or cool water to rinse, as water that is too hot or too cold can further dry out the skin.
To help you find the perfect match, we've rounded up two of the best cleansers for dry skin. Scroll down to check them out.
Ducray Ictyane Cleansing Shower Cream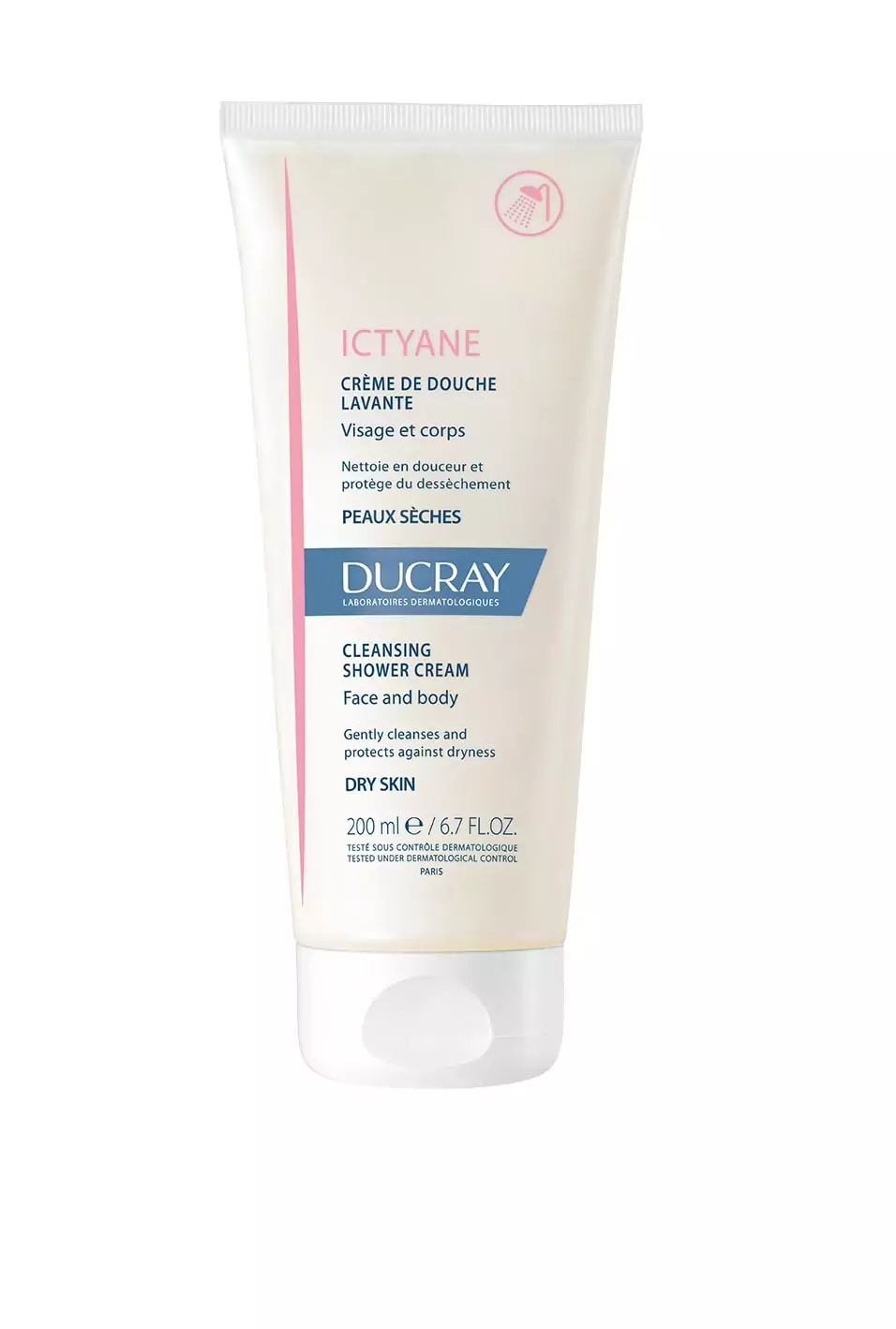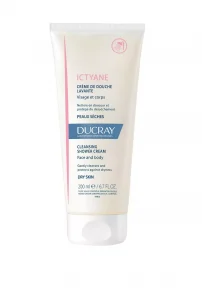 Eau Thermale Avène TriXéra Nutrition Nutri-Fluid Cleansing Gel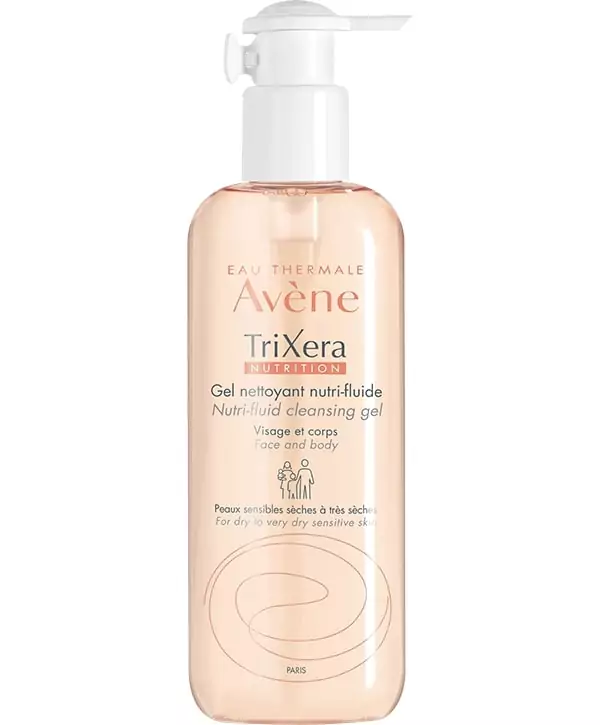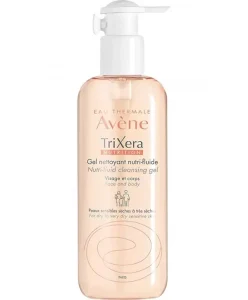 2- A moisturizer for dry skin
Dr. Gaelle Chalhoub affirms that the first and most important step in combating dry skin during the winter months is to apply strong moisturizers regularly, preferably when your skin is damp after your daily shower.
Using the best moisturizer for dry skin in winter is a way to rehydrate the epidermis and prevent water loss from the skin. Moisturizers containing emollients help smooth the skin's surface. They fill in the spaces between skin cells where there has been moisture loss.
"There are different types of moisturizers available on the market and choosing the right one is essential to alleviate the symptoms associated with dry skin," explains Dr. Gaelle Chalhoub.
She adds that moisturizers help reduce water loss and can be used with humectants, which are molecules that draw water from the deeper layers of the skin.
Here are some examples of humectants:
ceramides

hyaluronic acid

glycerin

sorbitol
Dr. Gaelle Chalhoub states that oilier formulas are powerful moisturizers but are not always the best option because they can be really difficult to apply. A formula that is well tolerated, accepted by the patient, and used regularly will be more beneficial as compliance is key.
You won't have to worry about dry skin when you've got the following moisturizers looking out for you.
For the face:
Ducray Ictyane Hydra UV Light Face Cream SPF 30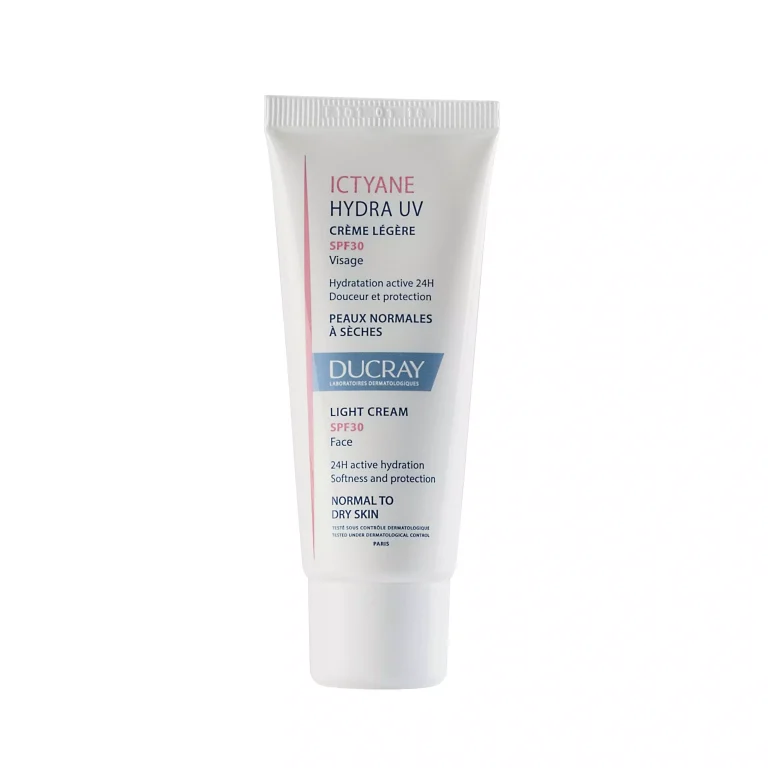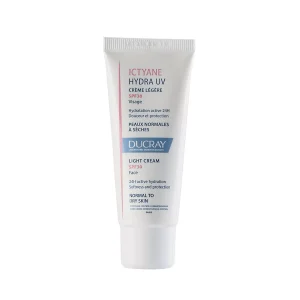 Eau Thermale Avène Hydrance Aqua-Gel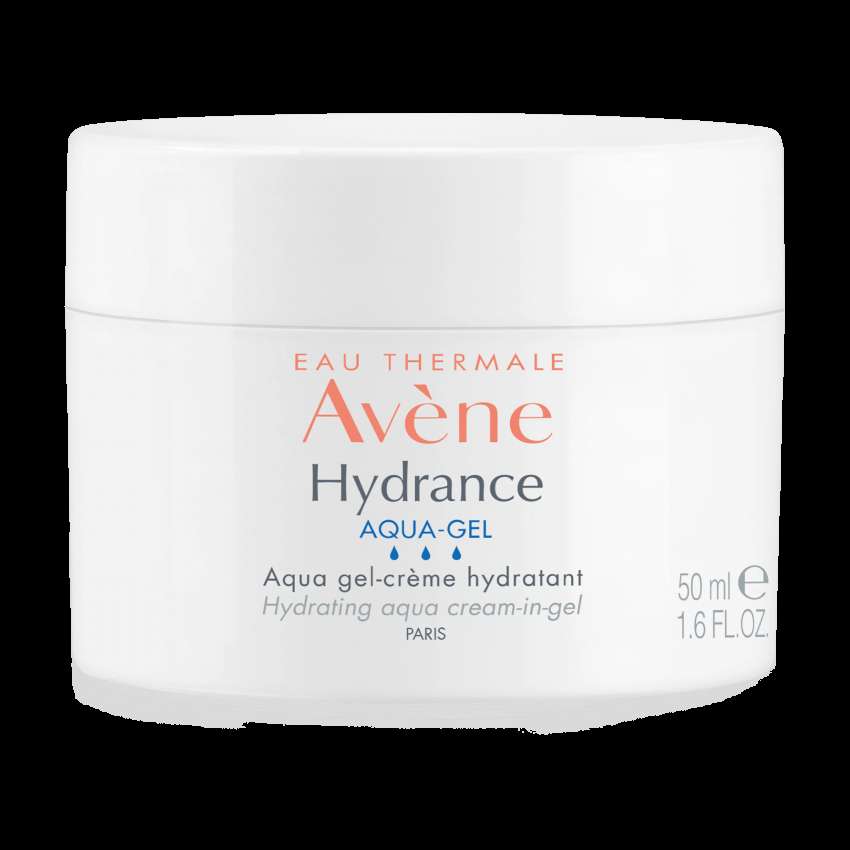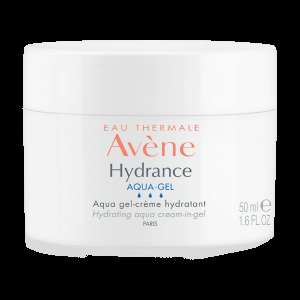 Eau Thermale Avène Hydrance Rich Hydrating Cream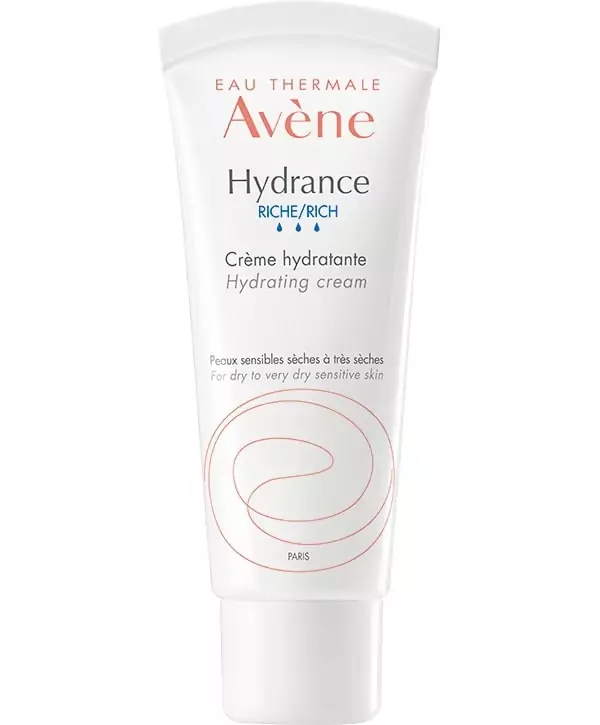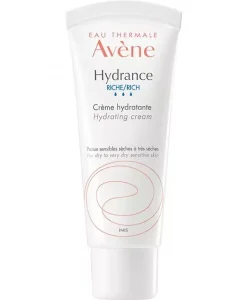 For the body:
Ducray Ictyane Hydrating Body Lotion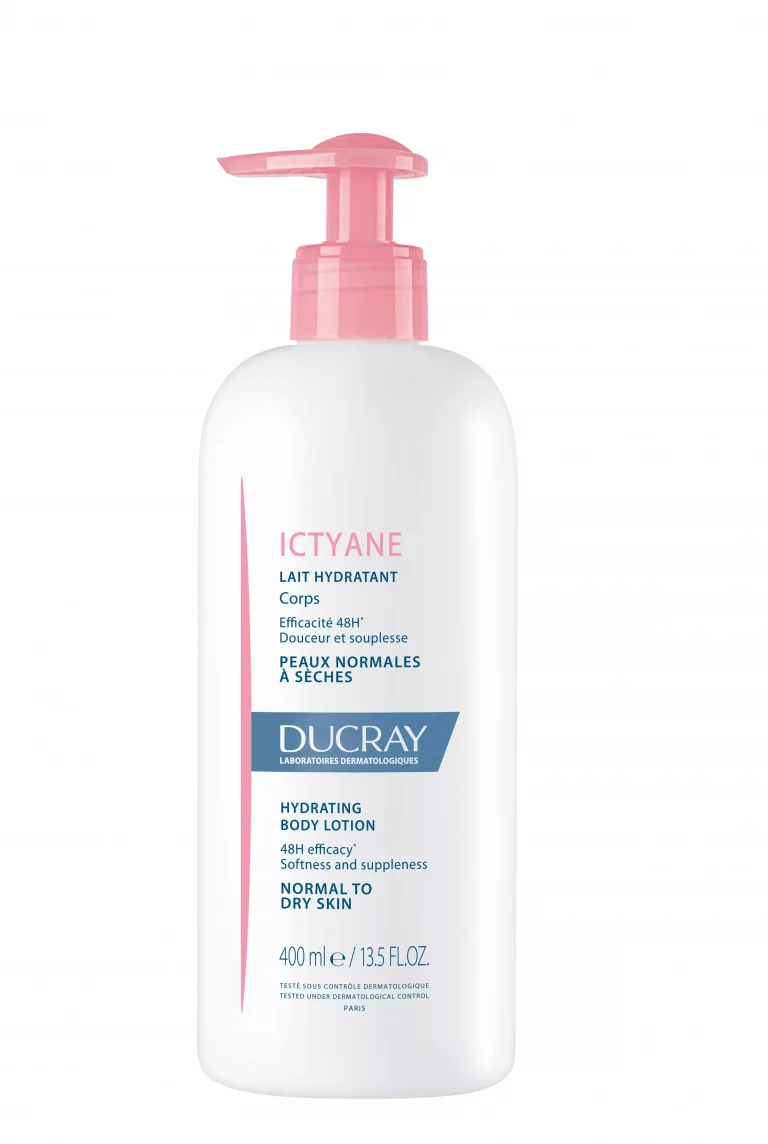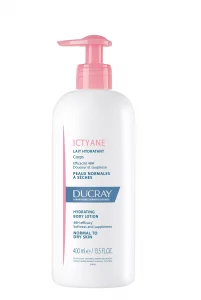 Eau Thermale Avene TriXera Nutrition Nutri-Fluid Lotion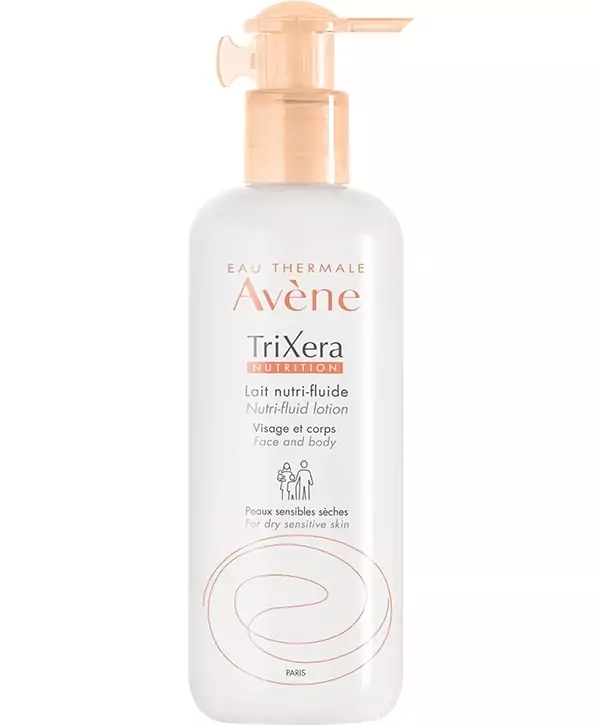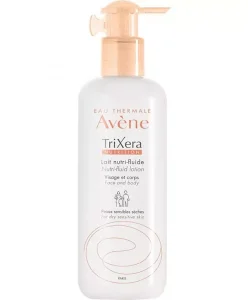 How to prevent dry skin in winter?
As the seasons begin to change, you can prevent dry winter skin by following these steps:
Stay hydrated:

Drinking plenty of water promotes hydration of the skin, which helps it stay smooth. Eating foods or supplements containing omega-3 or omega-6 fatty acids can also help.

Use a humidifier:

This device can reintroduce moisture into the air, which helps rehydrate the outer layer of the skin.

Protect the skin with clothing:

Many people have dry skin on their hands, especially since handwashing and sanitization have become more common. Wearing gloves in cold weather and when washing dishes helps prevent skin dryness.
According to Dr. Gaelle Chalhoub, other remedies for dry skin include easy lifestyle changes:
Reduce bathing or showering time to 5/10 minutes a day. Prolonged exposure to water can lead to loss of the skin's oil layer and thus dehydration.

Use lukewarm water as extreme temperatures can have the same effect as long showers.

Opt for moisturizing cleansers instead of harsh soaps that contain harmful chemicals and fragrances. Bath oils are perfect for winter.

Reduce skin trauma by avoiding the use of scrubs, bath sponges, and even washcloths.

Avoid irritating fabrics (e.g. wool).
Dr. Gaelle Chalhoub indicates that these measures can help significantly reduce your symptoms, especially when combined with regular application of face cream for dry skin. She adds that if you experience severe symptoms or complications, consult your dermatologist to better manage your condition.
What are the complications of dry skin?
"Dry skin can be managed quickly and effectively, but if left untreated, it can lead to some serious complications," notes Dr. Gaelle Chalhoub.
Dr. Gaelle Chalhoub lists some of the most common complications:
1- Atopic dermatitis, commonly known as eczema, can result from dry skin in genetically predisposed individuals. This condition is multifactorial, but dry skin actively contributes to this process.
2- Secondary infections due to disruption of the skin barrier.
3- Permanent alteration of the skin due to chronic itching (thickening and hyperpigmentation).
A summary of soothing remedies for dry skin
Dry skin in winter is not an inevitable consequence of the coldest season. Understanding the skin barrier and what it needs to stay healthy can help people take steps to prevent this uncomfortable condition.