It's a fact of life that if you have skin, you've probably had a pimple. We all agree that pimples are the worst, but figuring out how to get rid of them can be even worse. There are thousands of remedies out there, but when you look at an angry pimple in the mirror, you don't have time to experiment; you just want to get rid of it, fast. That's why we reached out to the dermatologist and cosmetologist Dr. Doaa Abdelfatah to help you find the best acne cream to get rid of acne quickly and effectively. 
What triggers acne?
According to Dr. Doaa Abdelfatah, acne is a skin condition that occurs when the hair follicles become clogged with sebum and dead skin cells. It causes whiteheads, blackheads, or pimples and is most common in teenagers, although it affects people of all ages.
Understanding the potential factors that can both cause and exacerbate blemishes can help you alleviate symptoms and improve your skin condition. Dr. Doaa Abdelfatah outlines the most common triggers:
Hormones

Overproduction of oil

Anxiety and stress

Hot and humid climates 

Oil-based makeup
While research on the influence of diet on acne is both inconclusive and controversial, most scientists agree that a high glycemic index and dairy products can exacerbate blemish-prone skin.
What to look for in an acne cream?
An acne cream works in different ways, depending on its active ingredients. Some creams work by eliminating the bacteria that cause acne inflammation. Others remove excess oil from the skin or accelerate the growth of new skin cells and the removal of dead skin cells. Some acne products combine these different actions.
Dr. Doaa Abdelfatah indicates that the best ingredients for acne are benzoyl peroxide, salicylic acid, alpha-hydroxy acids, retinol, tea tree oil, and sulfur.
Here's how they work to treat acne:
1- Benzoyl peroxide. This ingredient kills acne-causing bacteria, helps remove excess oil from the skin, and removes dead skin cells, which can clog pores. 
2- Salicylic acid. This ingredient helps prevent pores from clogging. 
3- Alpha-hydroxy acids. Two types of alpha-hydroxy acids used in over-the-counter acne products are glycolic acid and lactic acid. Alpha hydroxy acids treat acne by removing dead skin cells and reducing inflammation. They also promote the growth of new, smoother skin. 
4- Retinol. Retinol exfoliates to remove dirt, dead skin cells, and oil from pores. This can help prevent pimples from forming.
5- Tea tree oil. Tea tree oil is a popular choice for treating acne because of its anti-inflammatory and antimicrobial properties. It is believed to soothe redness, swelling, and inflammation. It can even help prevent and reduce acne scars, leaving you with clear skin.
6- Sulfur. Sulfur removes dead skin cells that clog pores and helps eliminate excess oil. It is often combined with other ingredients, such as salicylic acid, benzoyl peroxide, or resorcinol.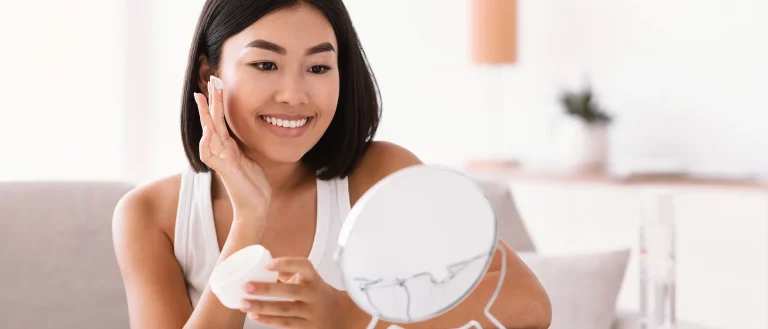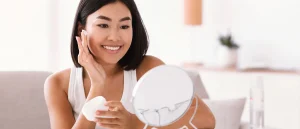 How to care for acne-prone skin?
Dr. Doaa Abdelfatah points out that a simple way to control oily skin is to cleanse your face twice a day, use an astringent, use oil-free and water-based products, exfoliate and use acne treatments.
1- Cleanse your face
The backbone of your skin care routine should be a good cleansing. Washing your face is important because it rids the skin and pores of oil, dirt, makeup, and sweat, which cause breakouts. Wash your face twice a day – when you wake up and before you go to bed. You should also wash your face when you finish an activity that makes you sweat.
Choose cleansers specifically designed for blemished skin and acne. Use only products that are proven to be non-comedogenic (i.e., do not cause acne).
Based on the advice of skin care experts, we've rounded up the top three rated cleansers that contain acne-fighting ingredients.
Eau Thermale Avène Cleanance Cleansing Gel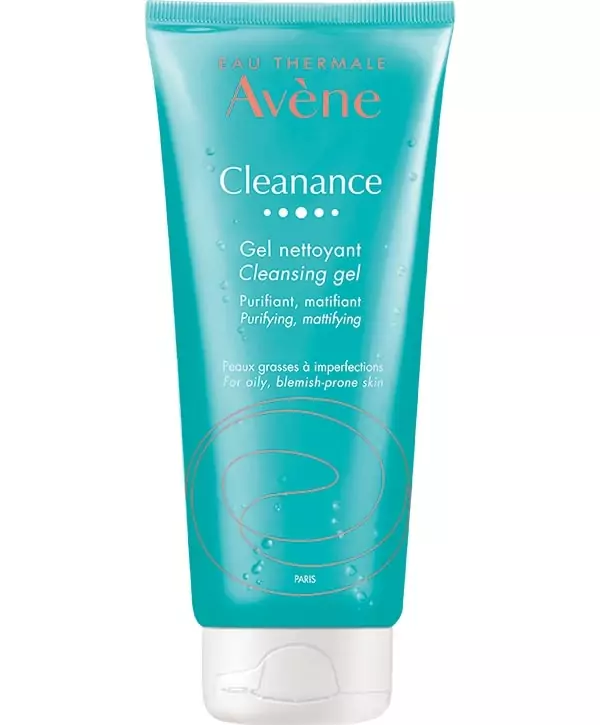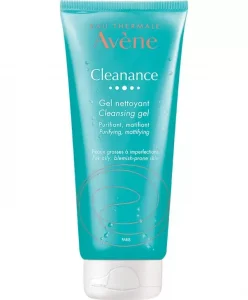 A-Derma Phys-AC Foaming Gel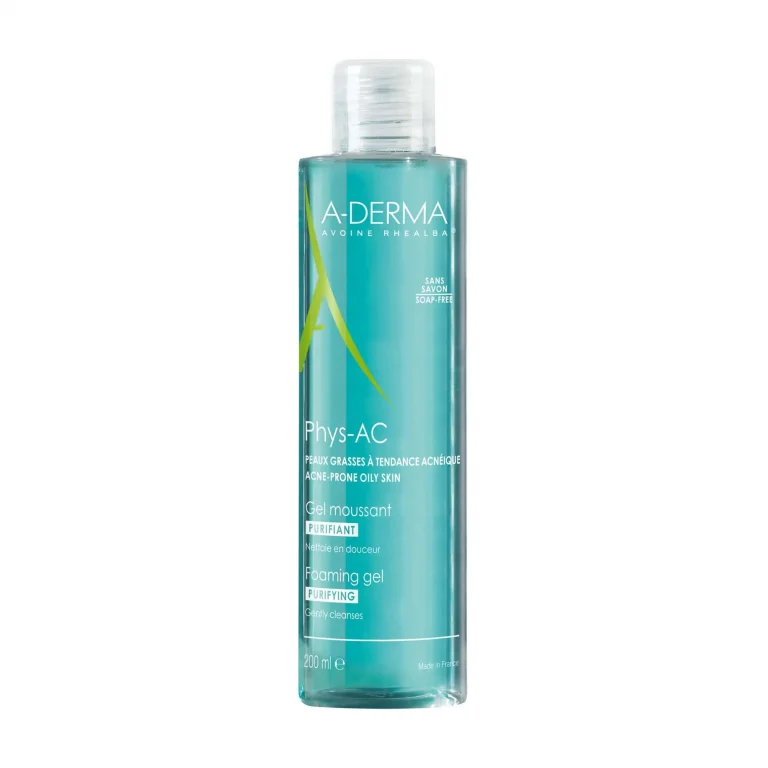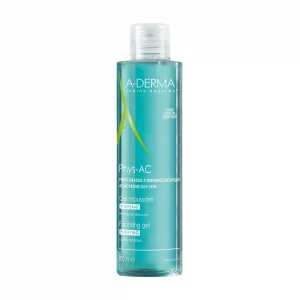 Ducray Keracnyl Foaming Gel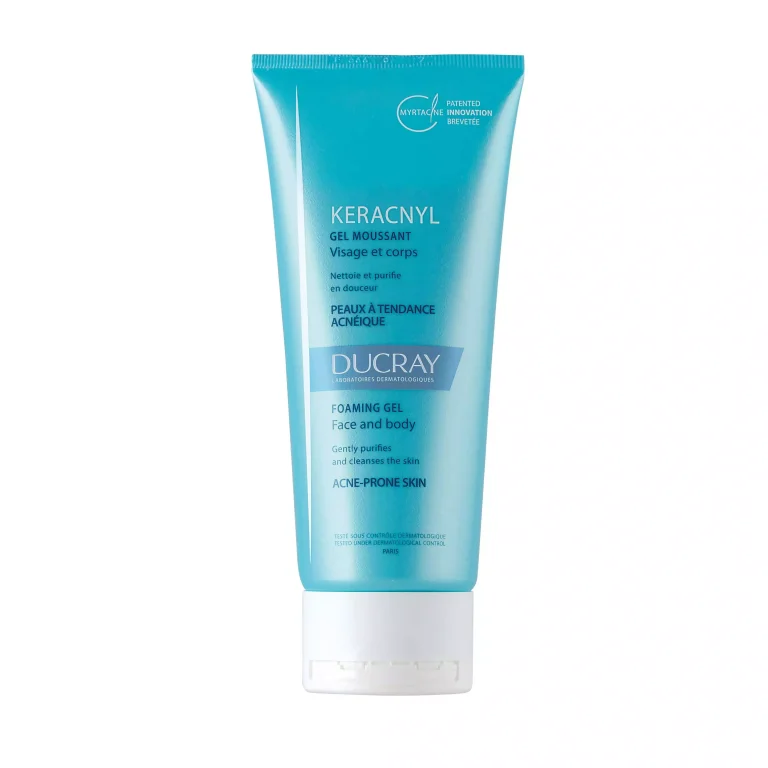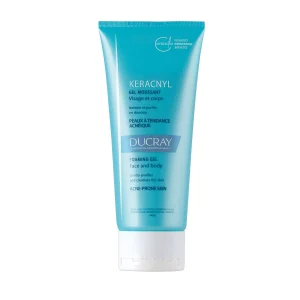 2- Use an astringent
Astringents are used after cleansing to give your skin a fresh feeling. They can be used to help remove skin irritants, reduce acne and provide antibacterial benefits. They are best suited for oily and acne-prone skin as they help remove excess oil and unclog pores.
3- Use oil-free products
Some makeup, as well as many skin and hair care products, contain oil or other ingredients that can cause acne breakouts. If you keep on using them, you're at risk for blemishes. Instead, use makeup, skin care, and hair care products that are labeled "non-comedogenic" or "non-pore-clogging." These products are less likely to cause breakouts.
4- Exfoliate
To fight acne, you have to attack it where it starts: in the pores. Regular exfoliation frees pores from excess skin cells and oil. Exfoliation removes dead skin cell buildup, reduces blackhead formation, and helps smooth and soften the skin.
5- Use acne treatments
Acne pimple treatments work by drying up oil and sucking the life out of the pimple. Dr. Doaa Abdelfatah explains that when we seek treatment, we should look for fast results, minimal scarring to prevent mild acne from becoming severe, and avoid emotional distress.
An acne cream helps clear existing breakouts while preventing new blemishes from forming. Stubborn cases will require a prescription for acne medication. Your dermatologist can suggest the right acne treatment for your skin and help you create the right skin care regimen for you.
Finding the best acne cream for you may take some trial and error, but these 3 expert-recommended creams are the best place to start.
Eau Thermale Avène Cleanance Comedomed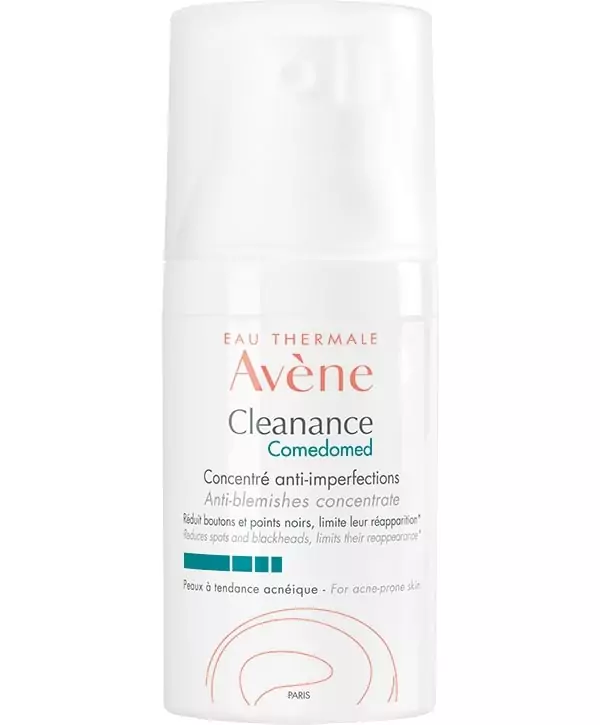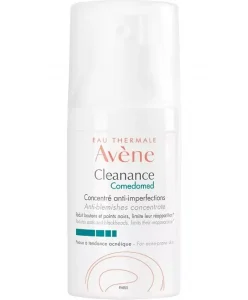 A-Derma Phys-AC Global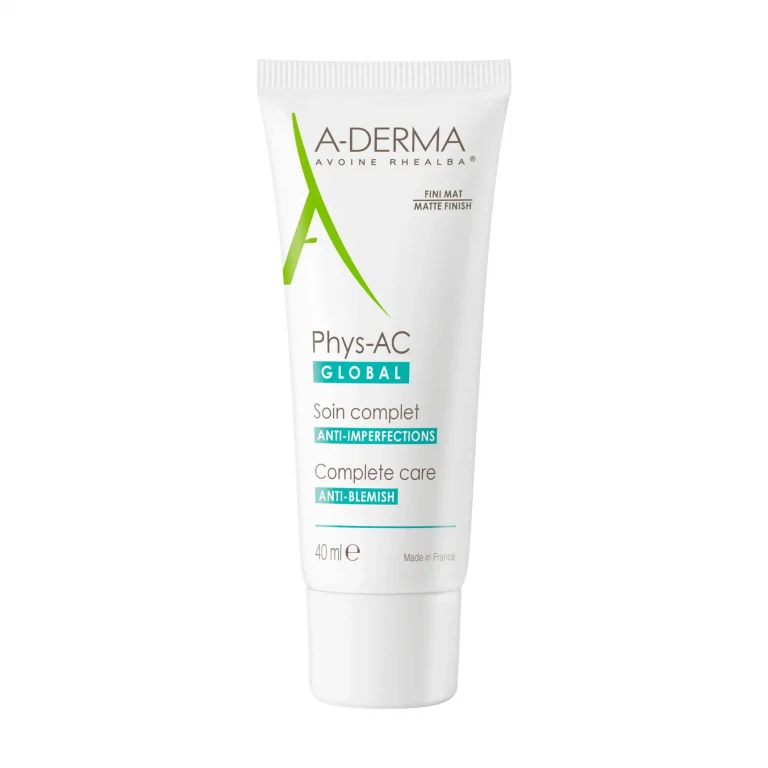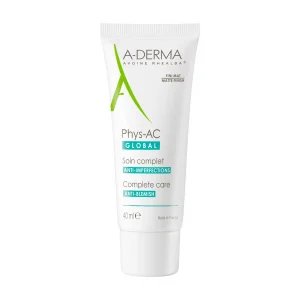 Ducray Keracnyl PP Anti-Blemish Soothing Cream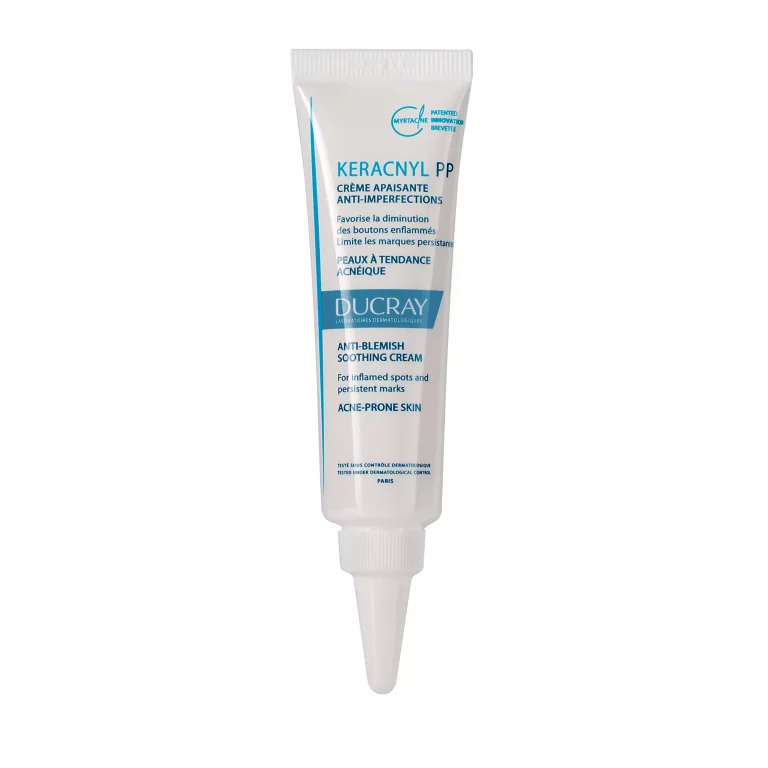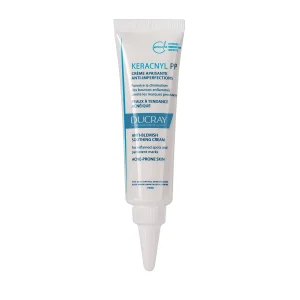 What can I do to help prevent acne?
Here are some things you can do that may help your skin condition:
Nutritional science and common sense tell us that a healthy, balanced diet is the key to healthy skin. So try to eat a varied diet and make a personal note of anything you eat that you think may trigger blemishes and acne on your skin. It is recommended to eliminate potential culprits (such as high glycemic index foods, sugary foods, and dairy products). 
Quit smoking. If you can't, at least try to cut down on nicotine.
If you think the medications you're taking are making your acne worse, see your doctor. He or she may be able to recommend an alternative.
Try to find a way to relax. Exercise will help keep your body in good shape.
Wearing sunscreen is very important when treating acne, as ingredients such as retinol, benzoyl peroxide, and salicylic acid make your skin more sensitive to the sun. Enjoy the sun in moderation. Avoid peak hours and protect your skin with an appropriate product such as the one mentioned below. 
Eau Thermale Avène Very High Protection Fluid SPF 50+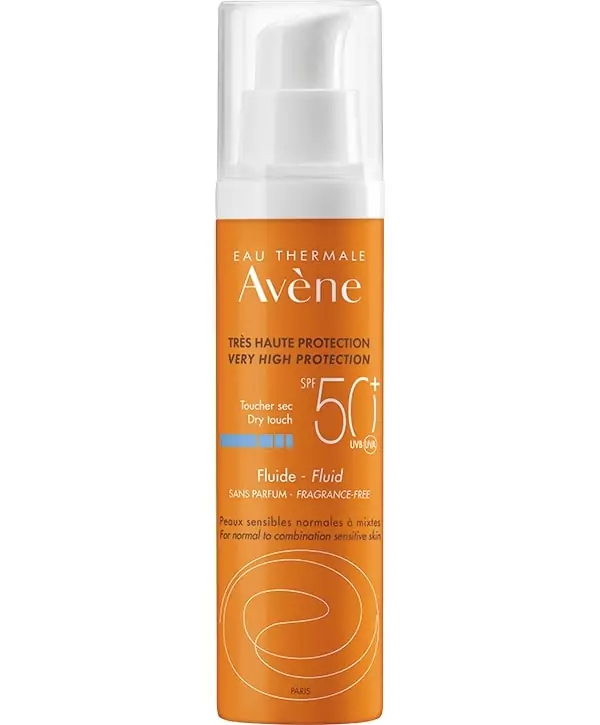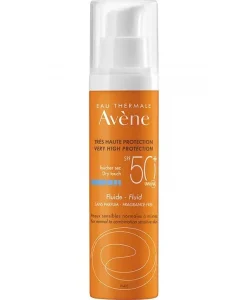 Your skin care regimen doesn't have to take much time, just a few minutes twice a day. But if symptoms persist and bother you, remember that there are a wide range of medical options to help you. Talk to your doctor for advice on the best treatment options for your skin.