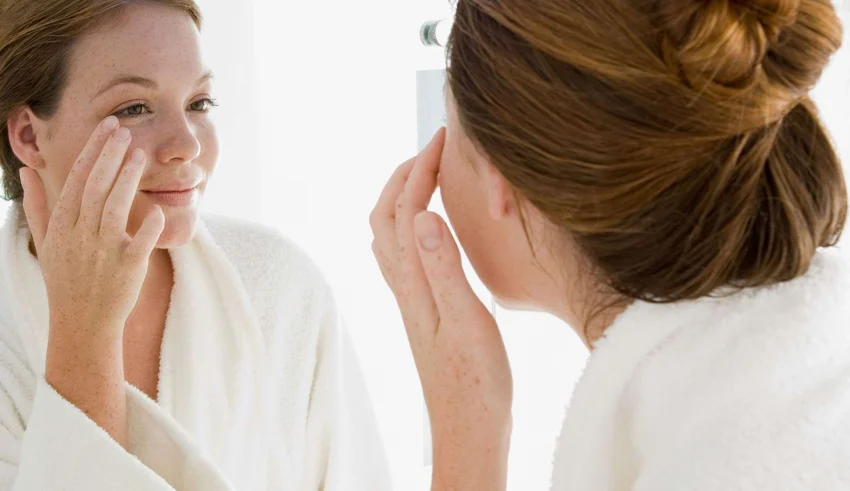 It seems that people with eczema have a lot on their plate — or on their face, to be exact. Redness, dryness, itching, wounds, and sores… all of these symptoms can be extremely uncomfortable, especially when they appear on the face as it is hard to keep them out of sight. In this article from The Dermo Lab, we will address this issue in collaboration with the dermatologist and cosmetologist Dr. Hala Abou Taleb, so buckle up and read on!
Why Is the Face the Easiest Target for Eczema?
As Dr. Hala Abou Taleb explains, there are two main reasons why the face is more prone to eczema. First, the face is more sensitive than any other part of the body, and second, it is in direct contact with external factors such as sunlight, high temperatures and pollution, which can easily dry it out.
As a result, your face becomes red and itchy. Although there is no definitive treatment, there are many precautionary and preventive measures that can be taken to reduce eczema flare-ups and itching.
Crucial Steps to Reduce Eczema Flare-Ups
1- Avoid skin irritants:
This is the most important step to follow. Dr. Hala Abou Taleb lists some of the irritants to avoid:
Cigarette smoke
Soaps and detergents
Perfumes
Antibacterial ointments such as neomycin and bacitracin
Formaldehyde, found in household disinfectants
Anti-bacterial isothiazolinone, used in daily care products such as baby wipes
Cocamidopropyl betaine, used to thicken shampoos and lotions
Paraphenylenediamine, found in temporary tattoos (henna)
2- Keep your face moisturized:
Dr. Hala Abou Taleb recommends you go for thick moisturizers on eczema-prone skin. Tip: Apply them right after washing your face to keep your skin hydrated!
3- Watch out for heat and humidity:
When washing your face, always use cold or lukewarm water instead of hot water. You should also avoid hot places or activities that make you sweat, as it can irritate your skin and aggravate your facial eczema.
4- Protect yourself from the sun's UV rays:
While exposure to the sun's UV rays can harm and worsen some people's eczema, it can also improve the skin condition of others. However, we cannot predict how your skin will react to the sun. So, it is always preferable to take extra precautions and apply sunscreen to your face. Don't forget to choose one that suits your skin type.
These four steps will help you reduce your facial eczema flare-ups. However, when it does occur, Dr. Hala Abou Taleb explains that the treatment depends on your condition: you can rely on topical steroid creams or calcineurin inhibitors, down to phototherapy (light therapy) for some cases.
To help you take care of very dry skin prone to eczema, we recommend you use the following products from Eau Thermale Avène, trusted by millions worldwide:
– Xeracalm A.D Lipid-Replenishing Cleansing Oil: A facial cleansing oil specifically designed for very dry skin prone to eczema or itching. It effectively cleanses, soothes, and softens the face. This fragrance-free, soap-free product is suitable for sensitive skin and should be used twice a day.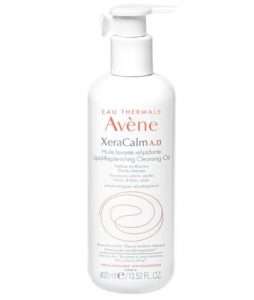 – Xeracalm A.D Lipid-Replenishing Cream: An anti-itching cream for dry skin prone to eczema. This product moisturizes and nourishes the skin and is highly effective in reducing itching. We also recommend applying this cream twice a day.