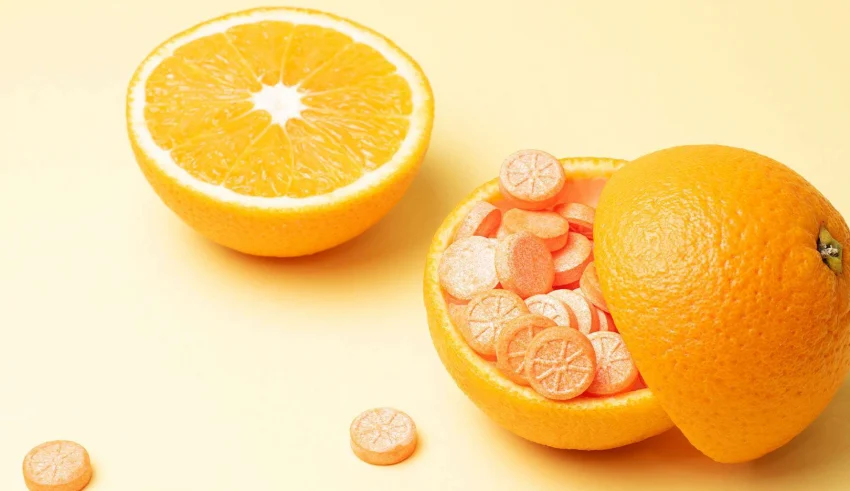 The mother of all vitamins. One of the most sought-after skin care ingredients. Don't you recognize the star of the show yet?! Give a big shout out to vitamin C! And if you're still wondering, this all-star vitamin is exactly what your routine needs. In this article, The Dermo Lab consulted the dermatologist and cosmetologist Dr. Rana El Khoury to learn more about why you should add vitamin C into your daily skin care routine and the best way to use it.
What Are Vitamin C's Benefits for Skin?
Dr. Rana El Khoury reveals the following seven wonderful skin benefits of vitamin C:
1- Prevents wrinkles and fine lines: This vitamin has been proven to be effective in protecting skin cells from damage and helping cell regeneration, which delays the appearance of wrinkles and fine lines and reduces them if they had already appeared before the use of vitamin C.
2- Protects from sun damage: From pigmentation and dark spots to premature signs of aging, skin damage caused by sun exposure can take any form. Looking for a solution? Fight skin damage by applying this vitamin daily to your skin, as it acts as a protective shield against harmful UV rays. And in case of sunburn, you can use this vitamin to promote cell turnover, which accelerates the regeneration and healing of affected skin.
3- Evens out skin tone: Redness, dark spots, and uneven skin tone can literally get under your skin! Once again, vitamin C will do the job! In fact, it combats redness by strengthening and helping repair broken capillaries that cause redness. This vitamin also reduces pigmentation by inhibiting the activity of tyrosinase, the enzyme that contributes to the production of melanin, which is the pigment responsible for skin and hair colour.
4- Moisturizes the skin: In these winter days, rely on this vitamin to avoid dry skin. This ingredient is known for trapping water in your skin, thus preventing dryness. Result? Kiss your scaly, itchy, and ashy skin goodbye and say hello to a moisturized complexion!
5- Tightens and plumps skin: Not only does this vitamin moisturize your skin, but it also promotes collagen production, the natural protein responsible for maintaining skin elasticity. Hence, vitamin C helps keep your skin firm and plump to give you the most desired appearance.
6- Reduces inflammation: If you have a rash, or a red and irritated skin, apply topical vitamin C to reduce the signs of inflammatory conditions such as dermatitis, acne, and even psoriasis.
7- Heals wounds: It's safe to say that this vitamin speeds up the wound healing process. Thus, rely on it as it stimulates the regeneration of tissue cells.
At this point, it is no wonder you're considering incorporating this vitamin in your daily skin care routine! Keep reading as we reveal the best way to apply this precious ingredient and how to choose vitamin C products.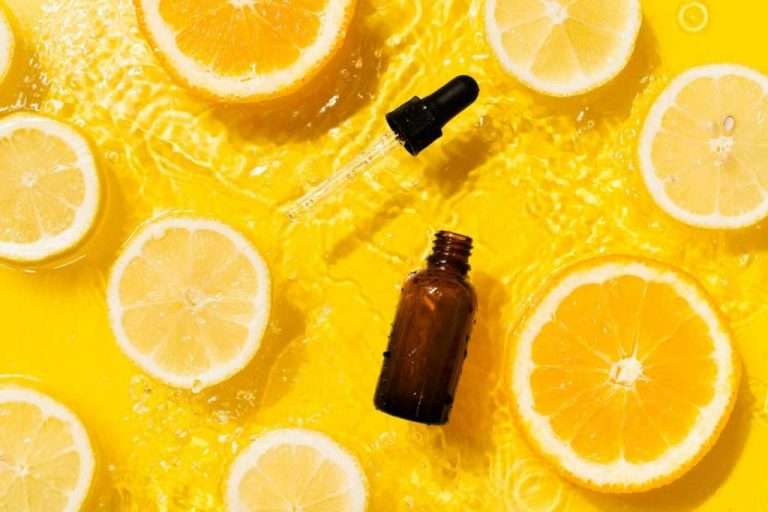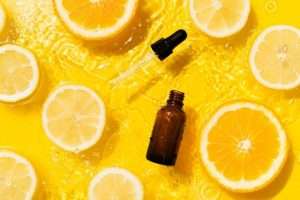 What Is the Best Way to Provide Vitamin C to Your Skin?
Now that you're aware of all these benefits, you're probably considering increasing your intake of vitamin C-rich foods and beverages. But is that enough? The answer is no! If you're yearning for exceptionally radiant skin, you'll have to apply this vitamin topically, explains Dr. Rana El Khoury. This way, it is 20 times more effective than eating vitamin C-containing foods.
How to Choose the Best Vitamin C Products?
So, if you want to get the most out of vitamin C, you need to apply it topically. And the easiest way to do so, is by relying on a vitamin C serum, offered by several international brands. But with so many options out there, what are the criteria you need to consider when choosing the best serum? Dr. Rana El Khoury puts forward 3 criteria:
1- Look for ascorbic acid: When picking a product, look for L-ascorbic acid on the ingredient label as it is the most stable form of vitamin C.
2- Concentration is key: To kick it off right, make sure that the concentration of vitamin C in the product is not less than 10%, otherwise you won't get the desired results. After that, you can switch to products with a higher concentration, from 15 to 20% depending on your skin tolerance.
3- Store the product safely: When you buy a serum or product containing vitamin C, make sure to keep it airtight in a dark, cool space such as the refrigerator. This is because vitamin C is light sensitive, and heat reduces its effectiveness and breaks it down. For the same reason, it should be packaged in opaque containers.
Now that you know all about vitamin C, its benefits for your skin, and ways of use, you shouldn't be questioning adding it to your daily routine.
To help you here, we recommend you use the following set of products enriched with vitamin C from Eau Thermale Avène, the leading skin care brand:
– A-Oxitive Antioxidant Defense Serum: Apply this antioxidant serum rich in vitamin C morning and evening to protect your skin from external aggressions. Its fluid texture is quickly absorbed into your skin and doesn't leave any shiny effect.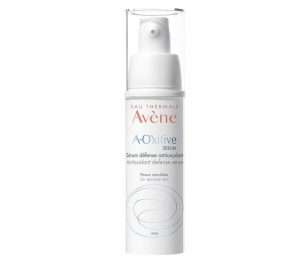 –
A-Oxitive Day Antioxidant Water-Cream:
Apply this water-based cream to complement the effect of the serum. It comes with an antioxidant formula with vitamin C to form a barrier that protects your skin from harmful external factors. This cream deeply moisturizes your complexion, while giving it a hint of radiance.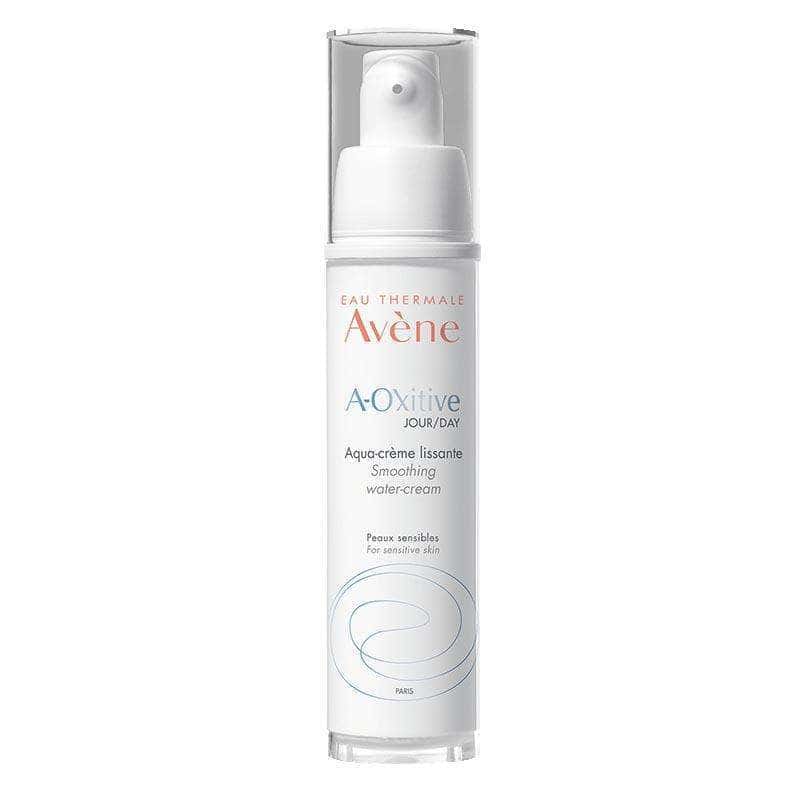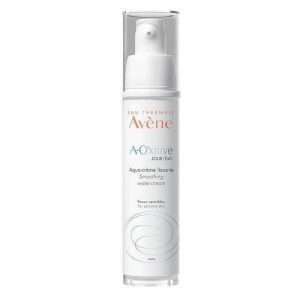 –
A-Oxitive Smoothing Eye Contour Cream:
Don't forget to pay special attention to the eye area, as it is very thin and much more sensitive and is easily affected by harmful factors. So, make sure to apply this cream from Eau Thermale Avène, which promises fresher and brighter eye contour, while reducing the appearance of dark circles and fine lines.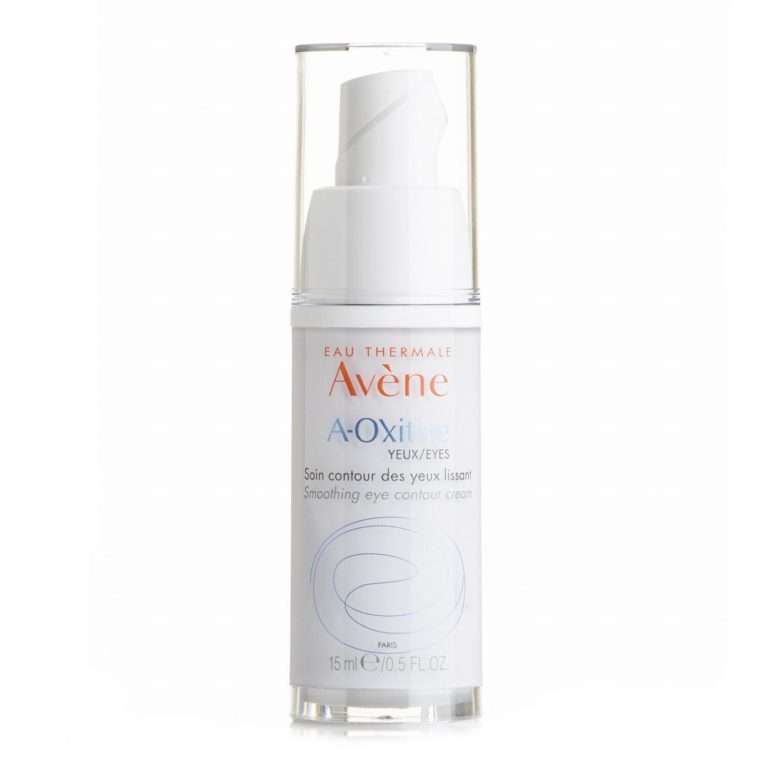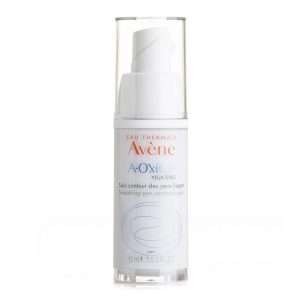 –
A-Oxitive Night Peeling Cream:
Complement your routine with this exfoliating night cream from Eau Thermale Avène. Apply this cream in the evening and let it work its magic overnight. It gently exfoliates your skin, limiting damage caused by oxidative stress and preventing visible signs of aging.