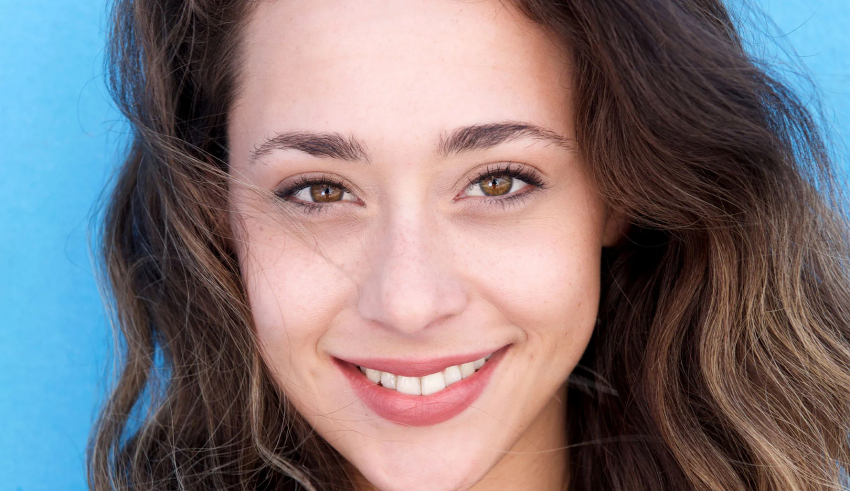 Skin dullness, fatigue, and lack of radiance are not a coincidence. In fact, just like any other organ, the skin is exposed to fragility, especially due to external factors. But fragile skin and you are not meant to be end-game! All you need to do is provide your skin with the care and treatment it needs to overcome the difficulties and help it fight against harmful factors. How can you get there? Read this article from the Dermo Lab in collaboration with the dermatologist and cosmetologist Dr. Zakia Samir Raslan, who will tell you all about fragile skin and the appropriate skin care routine you need to follow.
What Causes Fragile Skin?
Dr. Zakia Raslan indicates that there are two key factors that can make the skin more fragile:
1- Sun: Exposure to sun rays for a long period of time and without any protection causes collagen damage, threatens the structure of the skin, and leads to photoaging, which is the premature aging of the skin caused by the sun.
2- Cigarettes: Smoking is ranked directly after the sun's harmful rays, as nicotine and other chemicals are one of the main causes of the skin's declining collagen levels.
These two factors lead to oxidative stress in the skin, where an army of small molecules, called free radicals, form, attack, and destroy skin cells.
Pollution can also lead to oxidative stress, as skin is exposed to vehicle emissions and smoke released from factories. Your skin is therefore seriously threatened everyday by all these unavoidable external factors, so it is crucial to provide it with the necessary protection.
How Can You Build Stronger Skin?
According to Dr. Zakia Samir Raslan, oxidative stress and skin fragility can be reduced by:
1- Applying sunscreen to your skin before heading out, regardless of the weather, because clouds do not block UV rays.
2- Quitting smoking and avoiding passive smoking by ventilating the rooms and asking the smoker to smoke in an open space.
3- Cleansing your skin daily using gentle products with a nourishing formula for your face and body.
4- Hydrating your skin with a trusted and clinically proven moisturizer for your face, and a lotion for your body.
5- Using collagen stimulators such as scrubs and products enriched with retinol at least twice a week.
6- Undergoing periodic medical peeling sessions every three to six months to get rid of dead cells and unclog pores so that the skin recovers its radiance.
What is the Best Skin Care Routine to Strengthen your Fragile Skin?
The above steps will help you create a protective shield against oxidative stress caused by exposure to sun rays, smoking and pollution. You can easily incorporate them into your daily skin care routine, as explained by Dr. Zakia Samir Raslan:
– Cleanse your face morning and evening with an appropriate cleanser to get rid of all the dirt and build-up that make your skin dull and unclear. When showering, use a gentle cleanser enriched with skin-soothing and skin-strengthening ingredients.
– After cleansing your skin, apply a moisturizing cream to your face and body. Here, Dr. Raslan recommends you go for a face cream enriched with hyaluronic acid, which is a natural moisturizing component that traps moisture in your skin.
– Then, apply a sunscreen with an SPF ranging from 30 to 50 to your face and body to prevent harmful sun rays from penetrating your skin.
– Finally, use a scrub before going to bed, which will stimulate collagen production. In the morning, your face will be radiant again!
So, fragile skin is not a hopeless, unfixable condition: with the right extra care, your skin will improve and recover, despite all external factors. Natural elements such as oat can help you in this area, as they effectively soothe the skin and restore its balance and structure.
The trusted international brand A-derma relies on oats in its products to offer you the best daily skin care routine, particularly Rhealba® Oat which is an exceptional active ingredient: safe, effective, repairing, soothing and rebalancing.

Last Updated on February 14, 2023