It's safe to say that almost everyone has dry skin, especially when the weather turns cold or hot. Rough, flaky patches usually appear when temperatures fluctuate, and it can be difficult to get rid of if you don't take steps to keep them from happening. However, by incorporating the right dry skin cream into your skin care routine, you can minimize flaking and irritation, and create a healthy glow. Luckily, we had the expert help of the dermatologist and cosmetologist Dr. Maria Bou Sleiman to find out what to look for when it comes to choosing the best moisturizer for dry skin.
What causes dry skin?
Dry skin is usually marked by flaking, itching, and cracking. While dry skin usually affects the hands, arms, and legs, it can affect any part of the body.
There are several causes of dry skin. These include
The environment

Hard water

Genetics

Excessive washing

Exposure to irritants

Aging 

Medical conditions, such as hypothyroidism or diabetes
How to choose a dry skin cream?
Not all moisturizers are created equal. While some formulas are designed to be lightweight, the best moisturizers for dry skin need to be able to withstand the harshest of conditions: sub-zero temperatures, overactive radiators, air conditioning in warm weather, and genetics that refuse to give your complexion a dewy look.
First, to find the right formula, you need to know if your skin is dry or dehydrated. It's actually easier to tell than you think. If your face is oily, especially in the T-zone, but looks dull and tight in certain areas (like the cheeks), your skin is more likely dehydrated. This means it needs more hydration (water) and is still producing oil. On the other hand, if your skin is dry and tight all over, to the point where you have to reapply moisturizer throughout the day, it's a sign that you have dry skin. This will help you determine the type of consistency you will need in a dry skin cream. Dry skin will need a thick, rich cream, while dehydrated skin will need a lighter gel cream. 
Next, check the ingredients. Your moisturizer should ideally contain a blend of emollients (such as ceramides), which repair the skin barrier, and humectants (such as glycerin and hyaluronic acid), which attract and seal moisture into the skin. Dr. Maria Bou Sleiman explains that emollients are moisturizing agents that cover the skin with a protective film to retain moisture. They are prescribed to moisturize dry, itchy, or scaly skin in many skin conditions such as eczema, psoriasis, and ichthyosis.
If you have sensitive skin, avoid possible irritants like alcohol (which can further dry out your skin) as well as additives like fragrances and sulfates.
Now that you know the basics, you're ready to bring your extremely dry skin back to life!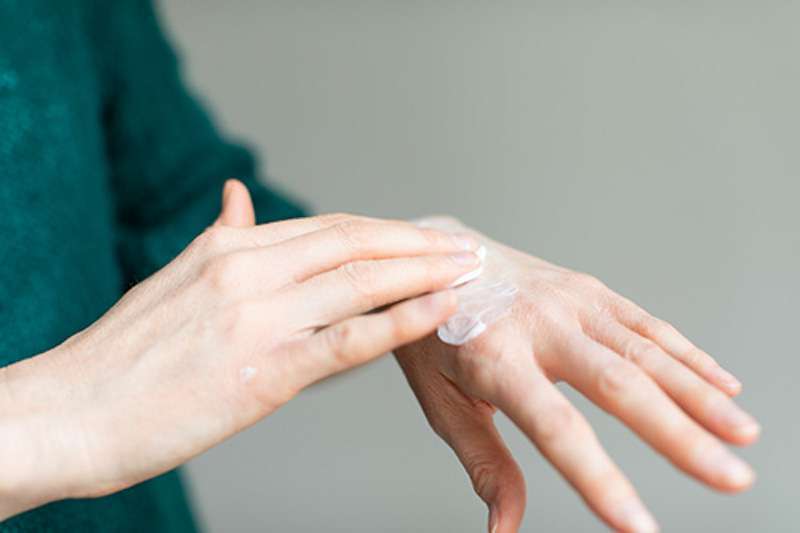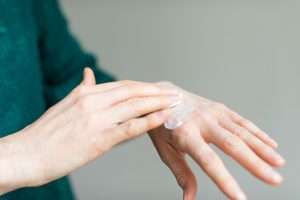 What is the best skin care routine for dry skin?
If you have dry skin, don't despair. A daily skin care routine is the best way to find relief. Your skin may be tight, flaky or scaly, or a combination of all three. But we've got you covered!
A rigorous skin care regimen can lead to measurable changes in dry skin. By following the skin care routine and recommendations below for dry skin, you're taking steps toward a healthy, happy dermis. Keep in mind the steps listed below:
1- Cleanse your skin
If you have dry skin, choose a gentle cleanser with moisturizing agents. You need a cleanser that removes dirt and oil without disturbing the outer layer of the skin. Cleansing also helps manage the skin's pH levels, allowing sufficient water retention for proper skin hydration.
After cleansing, your skin should feel soft and smooth. Avoid cleansers containing salicylic or glycolic acid if you have dry skin. 
Here, we've rounded up some super moisturizing cleansers to relieve dry skin, redness, and irritation.
Ducray Ictyane Cleansing Shower Cream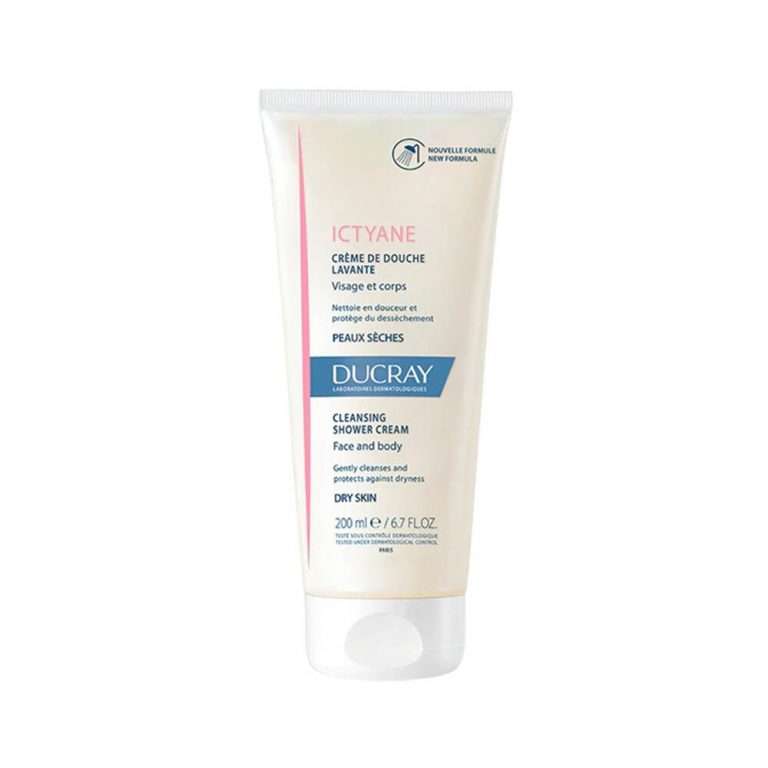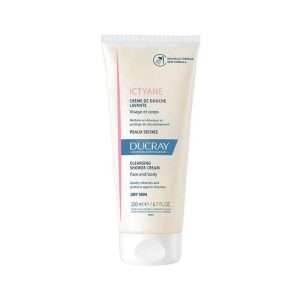 Eau Thermale Avène TriXéra Nutrition Nutri-Fluid Cleansing Gel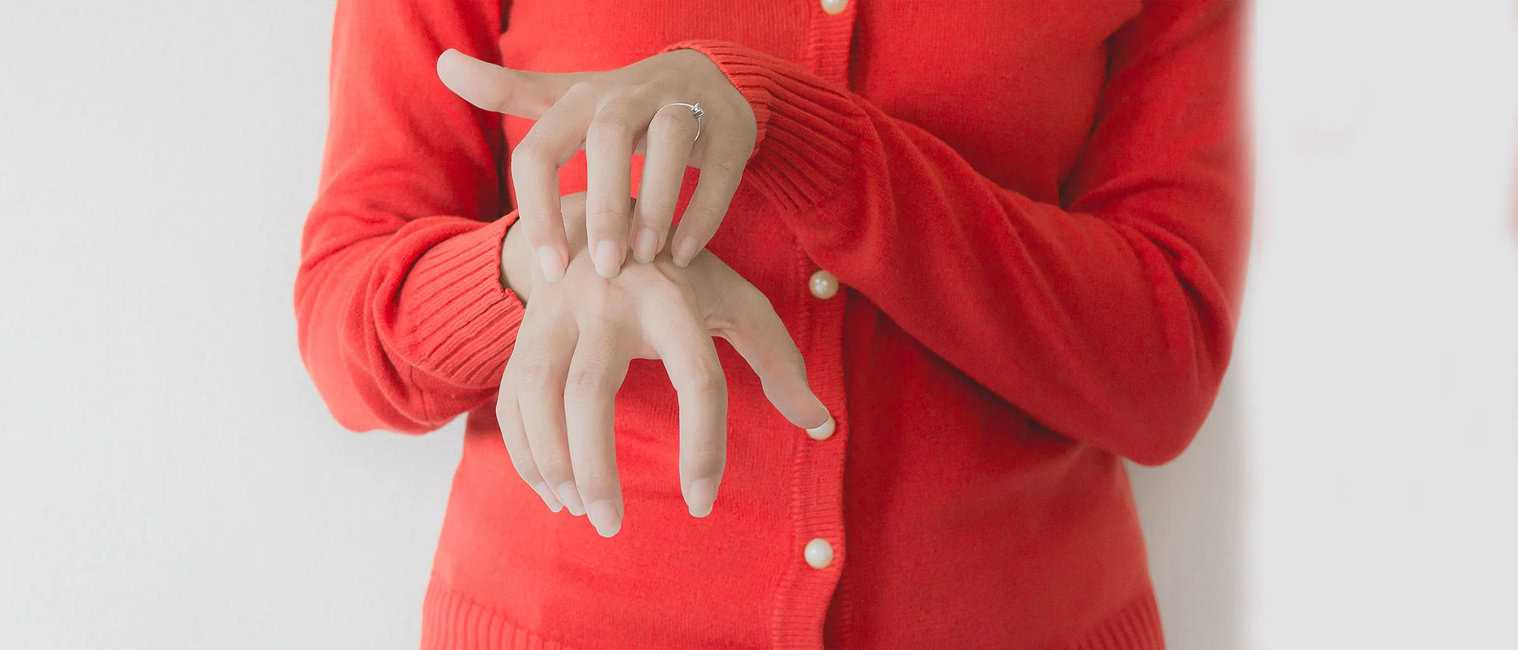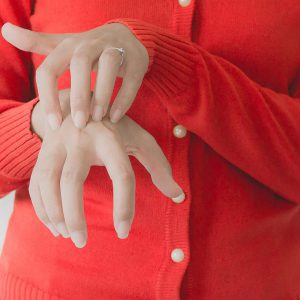 2- Moisturize 
After cleansing, move on to moisturizing. A good way to prevent dry skin is to make dry skin creams an essential part of your daily routine all year round, not just in the fall and winter seasons. A moisturizer should be truly nourishing and hydrating, but avoid products that could clog your pores. 
You may find it beneficial to use an ointment or cream rather than a lotion, as they contain more oil and less water. Dr. Maria Bou Sleiman affirms that oil-based creams are better for dry skin in general, whereas lotions are better for oily skin.
As for dry skin on the face, it can be moisturized like the rest of the body. Dr. Maria Bou Sleiman warns that if you don't use a face cream for dry skin every day, your face becomes flaky, especially if you use acids and retinoids as part of your skin care regimen. She adds that skipping face cream also makes your skin oilier if you have acne-prone skin and worsens the appearance of pre-existing fine lines. In the long run, it will also lead to deeper wrinkles due to the lack of a skin barrier.
That's obviously a lot to consider when you find yourself in an aisle full of dry skin creams. So, let us do the heavy lifting for you. Here, we present our dry skin care picks that will leave your face feeling great and looking fresher than ever.
Ducray Ictyane Hydra UV Light Face Cream SPF 30: Apply in the morning.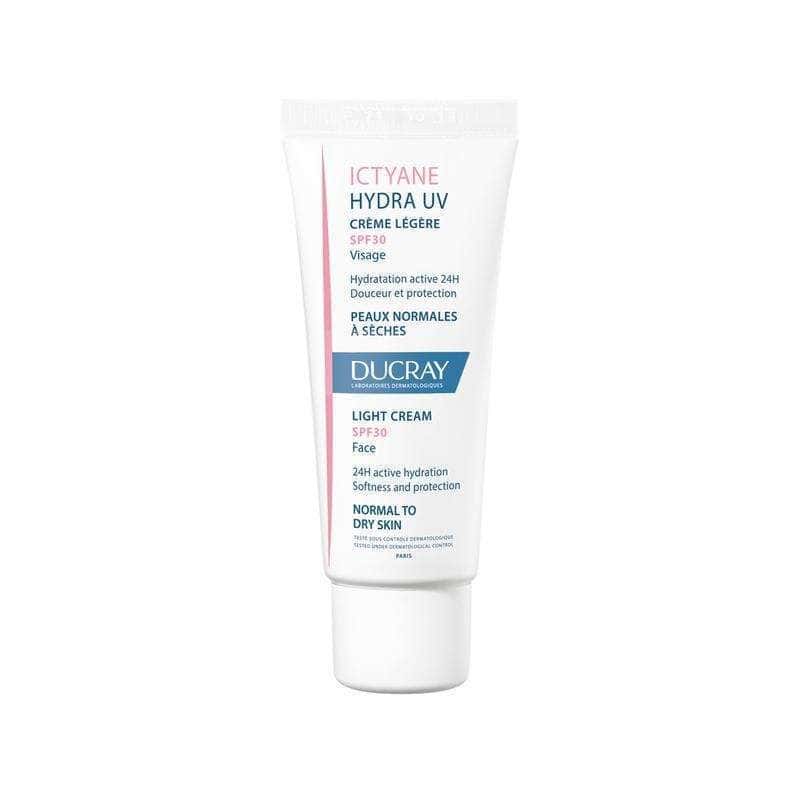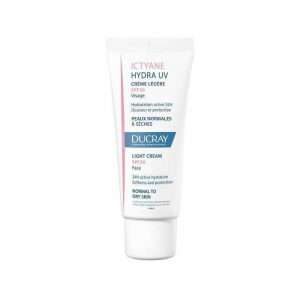 Eau Thermale Avène Hydrance Aqua-Gel: Apply in the morning and evening after cleansing.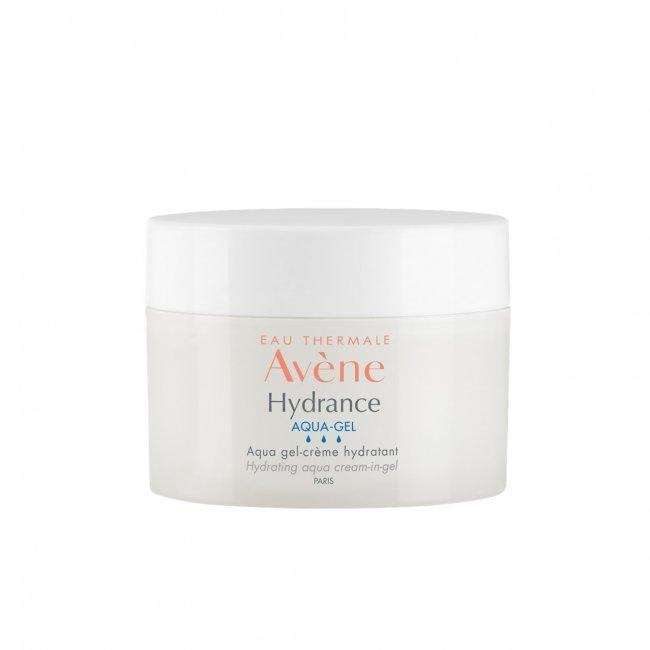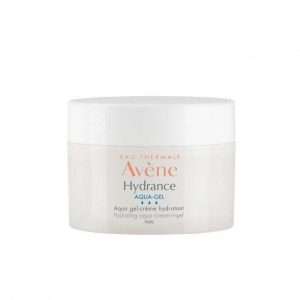 Eau Thermale Avène Hydrance Rich Hydrating Cream: Apply in the morning and evening after cleansing.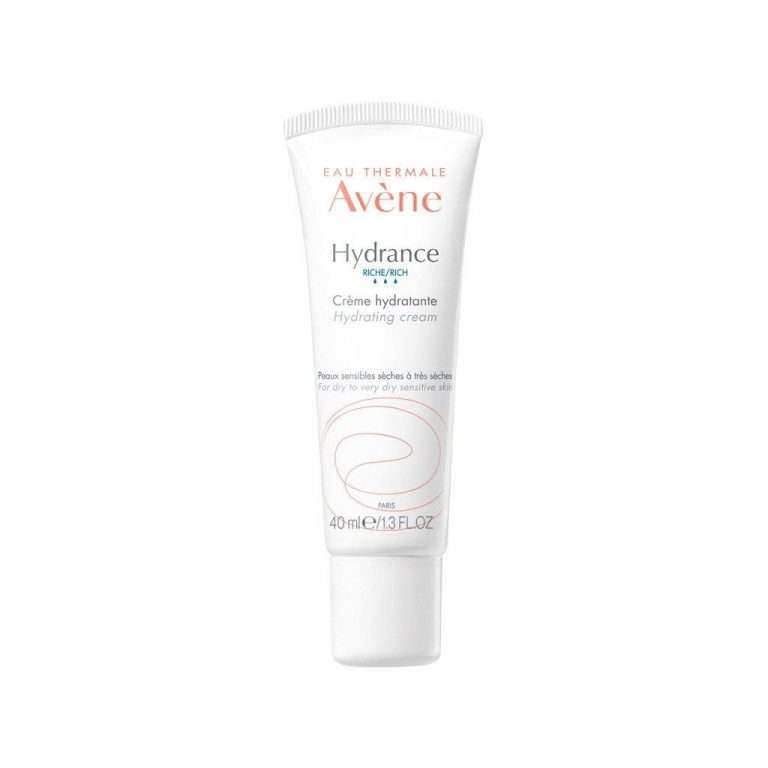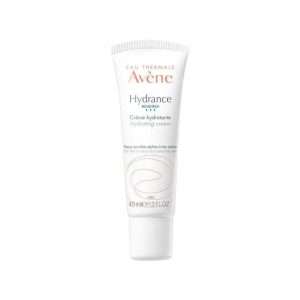 As for your night skin care routine, we recommend the following product from Ducray. This moisturizing cream will turn your skin from dull to radiant.
Ducray Ictyane Night Light Face Cream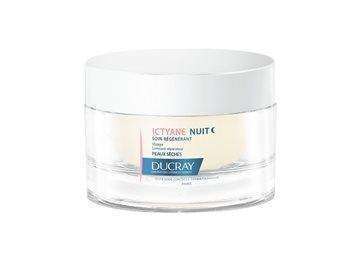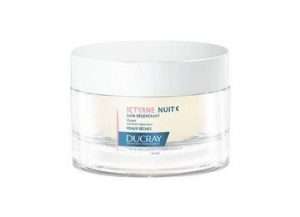 Some people wonder about the best cream for dry dark skin. Surprise! It's the same. The dry skin routine for dark skin is the same as for anyone else. Remember, all skin needs the same type of care. 
3- Protect your skin
Choose a broad-spectrum sunscreen. This means that the product protects against both UVA and UVB rays. Go for SPF 30 or higher. If you have dry skin, look for moisturizers with sunscreen or sunscreens that contain moisturizing ingredients. 
Below, we share with you our favorite sunscreen that will leave your skin looking fresh and healthy.
Eau Thermale Avène Very High Protection Cream SPF 50+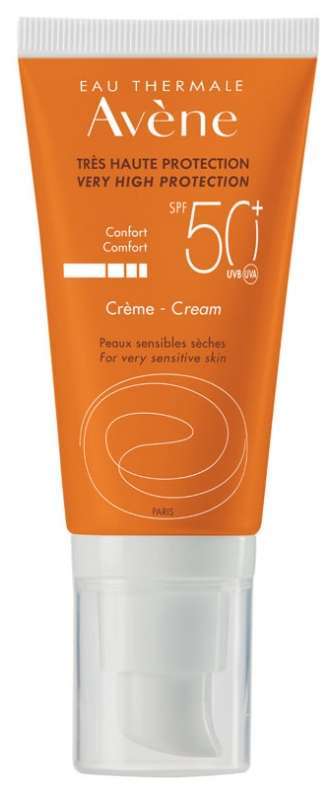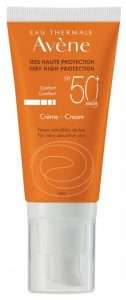 What to avoid?
Here are a few things to keep in mind when you have dry skin.
1- Don't overdo the caffeine
Try to stay away from excessive amounts of caffeine. Too much caffeine and not enough water will dry you out in the blink of an eye.
2- Go easy on hot water
Hot showers can deprive the skin of its natural oils. This can cause irritation, dryness, and sometimes skin damage.
Instead of taking a steamy shower, keep the water just warm enough to soothe and relax your skin without drying it out.
3- Avoid harsh products
Some products can make dry skin worse, such as:
Chemical peels

Retinoids

Glycolic acid

Benzoyl peroxide

Salicylic acid

Alcohol

Fragrance

Preservatives
Dry skin safety
Although dry skin is usually harmless, it is likely to be caused by a condition such as eczema or psoriasis. Consult your doctor if you suspect an underlying skin condition.
Also, as the skin dries out, it shrinks and causes cracks, which can become deep, painful, and even bleed. Cracks allow germs and bacteria to enter the body, which can lead to a skin infection. Thus, it is important to protect the health of your skin to prevent this from happening.
It is also recommended that you wear gloves to protect your hands when working with chemicals or lots of water.