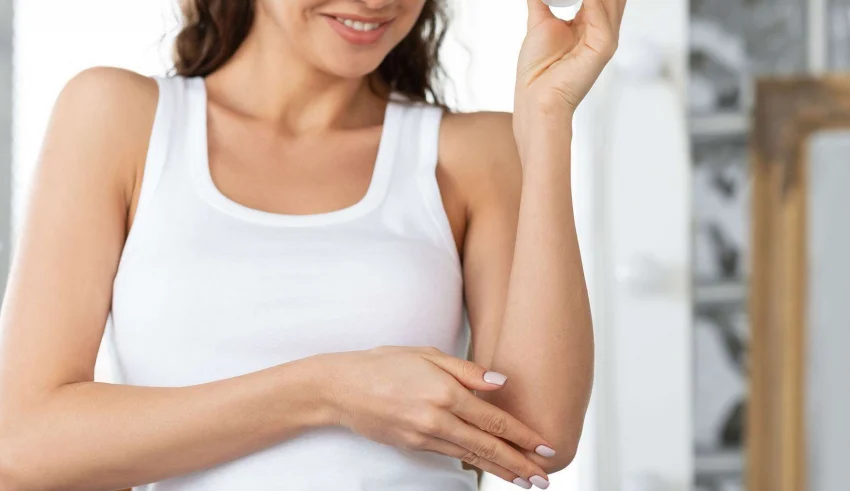 "Do I really have dry skin?" This question becomes particularly trendy in winter when dry climate and low humidity hit hard; and today we are finally answering your question. Read this article from The Dermo Lab, in collaboration with the dermatologist and cosmetologist Dr. Nancy Samir, to know more about dry skin.
What Are the Signs of Dry Skin?
You should be aware of the 4 signs that indicate you have dry skin, says Dr. Nancy Samir:
1- A feeling of tight skin, which means that it lacks elasticity.
2- Skin that feels and looks rough.
3- Skin redness.
4- Increased dryness which can also cause cracks that may bleed if not treated properly.
So, if you've noticed these signs, it means that you have dry skin which requires your special attention and care.
What Causes Dry Skin?
Circumstantial dry skin can be caused by environmental or internal factors. Dryness can also be chronic depending on the causes. Dr. Nancy Samir indicates the following main factors which can trigger this skin condition:
– Weather: There is no doubt that climatic factors are among the main causes of dry skin, especially cold and dry weather in the winter.
– Care products: Using harsh soaps can dry out your skin, in addition to sanitizers, perfumes, and alcohol.
– Hot water: In winter, many people tend to take hot showers for a relatively long time; this habit strips their skin of its natural oils and dries it out.
– Skin conditions: Chronic dry skin can be caused by other skin conditions such as atopic dermatitis, ichthyosis, and psoriasis.
– Health conditions: People with certain health conditions like hyperthyroidism are also prone to dry skin.
How to Treat Dry Skin?
First: A Healthy Diet
Dr. Nancy Samir emphasizes the importance of a healthy diet in the treatment of dry skin. Try to focus on specific types of foods, including those rich in beta-carotene, zinc, vitamins A and C, and omega-3 and 6, as they strengthen your skin's lipid barrier, making it more resistant to external aggressors.
Dr. Nancy Samir also recommends eating water-rich fruits, which are also high in vitamins A and C and antioxidants.
On the other hand, certain foods and beverages that cause skin dehydration should be avoided, such as alcohol, caffeine, tea, and salted snacks.
Second: Skin Treatments
There are 3 steps you can take to treat dry skin:
1- Regularly moisturize your skin with a moisturizer designed for dry skin, especially after showering.
2- In case the weather is very dry, use humidifiers to prevent skin dryness.
3- Treat any skin or health condition that triggers dehydration under the supervision of a specialist.
Third: Habits to Avoid
By adopting a healthy, liquid-rich diet along with the treatment steps, you will notice the difference in no time. However, these steps must be complemented by avoiding certain daily habits to keep your skin well hydrated.
Replace harsh soaps with a gentle and soft cleanser and remember to moisturize your skin after cleansing.
Avoid frequent direct contact of perfumes, alcohol, and sanitizers with your skin.
Take lukewarm showers and limit your shower time as much as possible.
Do not rub your skin after showering, rather pat it dry with a clean towel.
If your skin feels itchy, don't scratch it with your nails! Instead, apply medicated creams specially designed to reduce itching.
Avoid constant exposure to air conditioning, either cold or hot, as it strips your skin of its natural moisture.
When it comes to clothing, make sure to wear natural fiber fabrics such as cotton instead of wool.
Now that the treatment steps are crystal clear to you, time to recommend you the following effective products you can rely on daily. These products are all brought to you from Ducray, the worldwide trusted brand for skin care products:
– Ictyane Anti-dryness Cleansing Cream: Cleansing dry skin can be tricky as you need to opt for a cleanser that is both moisturizing and soothing. For this reason, we recommend using this cleansing cream enriched with glycerine and moisturizing safflower oil. This cream not only cleanses and moisturizes your skin, but also helps rebuild the skin's barrier to reduce the effects of external aggressors.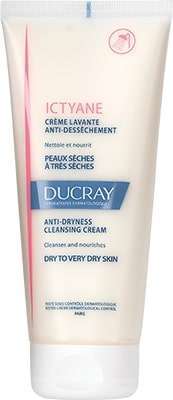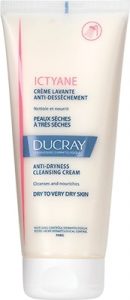 – Ictyane Hydra UV Light Face Cream SPF 30:
After cleansing your skin, time to apply a hydrating cream for your face, and here we can't recommend this product from Ducray enough. It hydrates your skin for 24 hours while protecting it from the sun's UV rays and dryness thanks to its formula with SPF 30.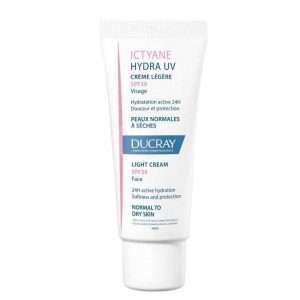 – Ictyane Night Regenerating Night Care:
For the night, use this face regenerating cream from the same set. It provides your skin with the necessary hydration for 6 hours continuously. Its formula is designed to revitalize your skin so that it naturally retains its moisture. This product also works to regenerate skin cells overnight, so once you wake up, you'll notice how bright and radiant your skin has become.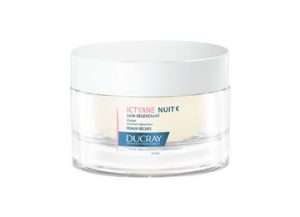 – Ictyane Hydrating Body Lotion:
Your body also needs to be moisturized, so we recommend you rely on this lotion, which quickly restores your skin's softness and elasticity while protecting it from drying out. It's known for its fast-absorbing formula, which ensures remarkable hydration.