Are you surprised that you have dry skin in the summer? We understand your confusion, as the warm months are popular for sweaty, oily skin. Yet, a surprisingly large number of people complain about dry skin during summer. Are you wondering why? Well, many factors can suck the moisture out of your skin in the blazing heat. In this article from The Dermo Lab and in collaboration with the dermatologist and cosmetologist Dr. Hanan Abdallah, we will explain why this happens and how you can keep your skin well hydrated by using the best face cream for dry skin in summer 2021. 
How do you get dry skin in summer?
The causes of dry skin can be a summer bummer. Here are some of the main reasons:
There's no better feeling than walking into an air-conditioned room on a hot, humid day. However, air conditioning can dry out the air, leaving you with several problems associated with dry air – difficulty concentrating, headaches, dry skin, and irritated eyes.
After spending hours in an air-conditioned office and coming home to an air-conditioned house, your skin is in desperate need of moisture. For those who live in hot, desert climates like the United Arab Emirates or Saudi Arabia, the air is already dry, and air conditioning will further contribute to dry, dehydrated skin.
The pool is a summertime staple, but your skin can get very dry if you spend a lot of time in the pool to beat the heat. After enjoying a nice dip in the pool, be aware that chlorinated water can cause dryness, which is known to rob your skin of its natural pH.
Excessive heat and sun exposure without sufficient SPF protection can damage your skin's barrier function, resulting in transepidermal water loss. This leads to dry skin during the summer months.
When you go outside, your skin loses an excessive amount of water through perspiration, which eventually leads to dryness. This can get even worse if you don't drink enough water.
Do we need moisturizers and face creams in summer?
According to Dr. Hanan Abdallah, the answer is "yes" because creams protect the face from dryness and eczema. She adds that moisturizers improve the skin's natural barrier and functions, which helps skin retain its moisture and gives it an aesthetic appearance.
When we skip the moisturizer, this protective barrier tends to weaken day by day. This damaged barrier allows aggressive environmental factors to act on it, causing the skin to begin losing its natural oils. It is therefore essential to add moisturizers and facial creams to your daily skin care routine. Regardless of the season, you should not neglect your moisturizer.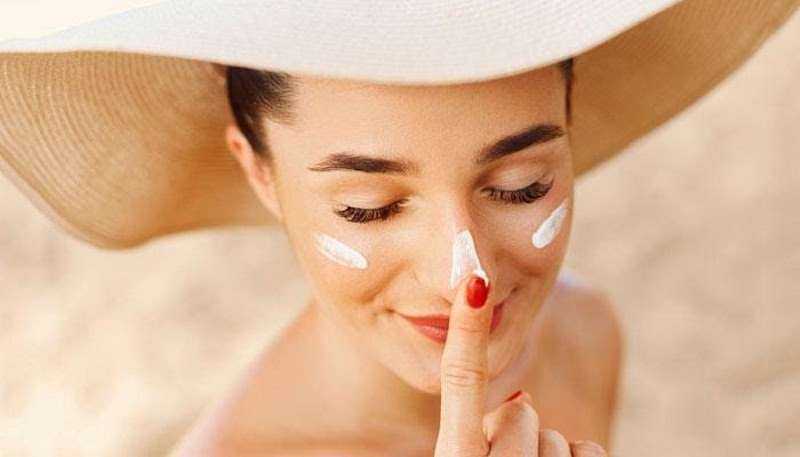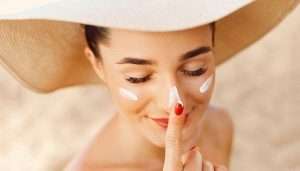 How to get rid of a dry face in summer?
Dealing with dry summer skin starts with a well-structured skin care regimen that includes proper moisturizing.
1- Face wash
Some soaps contain chemicals that rob your skin of its natural moisture and make it dry. Opt for gentle soap-free cleansers that have moisturizing properties and are hypoallergenic.
The mind-boggling variety of facial cleansers available on the market makes it difficult for you to choose the right one for your skin. But don't worry, we have eased your mind. Read on to discover some of the best facial cleansers you need to try.
Ducray Ictyane Cleansing Shower Cream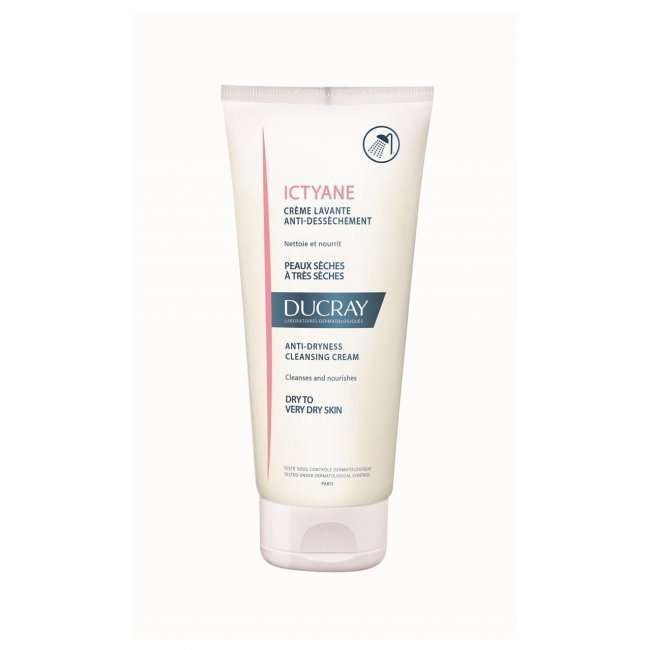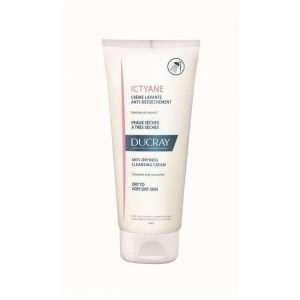 If your skin is not only dry but also sensitive, try:
Eau Thermale Avène TriXéra Nutrition Nutri-Fluid Cleansing Gel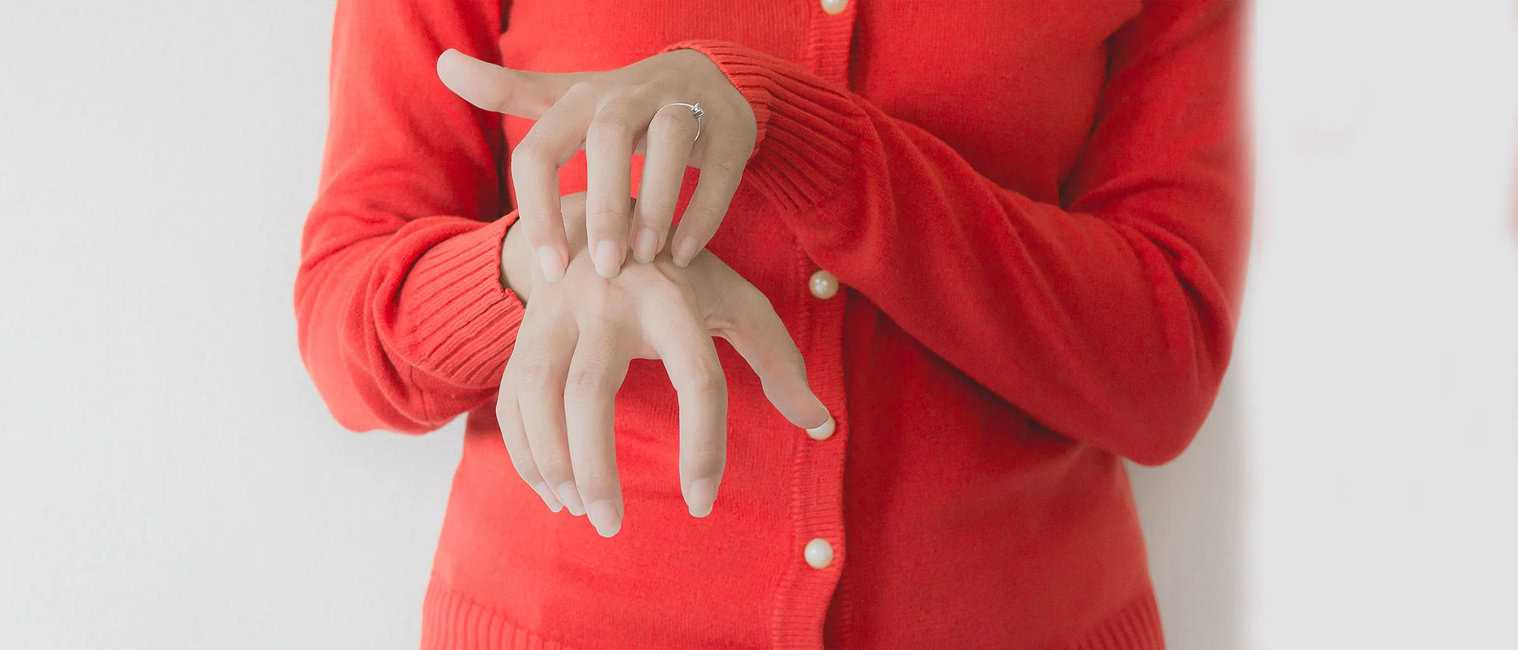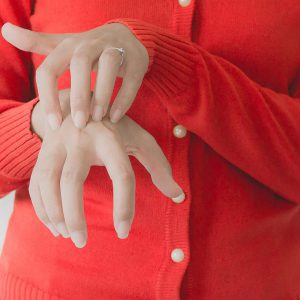 2- Day/Night Cream based on skin type
For dry skin, your go-to is a moisturizer. Use a daily moisturizer after cleansing your skin or after spending long hours in the sun. It will ensure long-lasting hydration and nourish your skin.
How to choose a face cream for dry skin in summer? For daytime, aim for a high SPF in your moisturizer so that it can protect your skin from the sun's harmful UV rays, pollution and help it fight free radicals. Dr. Hanan Abdallah states that a good moisturizer should ideally contain active ingredients like ceramides, glycerin, and hyaluronic acid. On the other hand, people with dry skin should avoid ingredients such as alpha hydroxy acids, vitamins A and C, as they can irritate the skin.
When your complexion is very dry, it's time to pick a moisturizer. No time to go through the options? We will make it easy for you. Our favorite creams are formulated with the best moisturizing ingredients to quench skin's thirst without extra weight or greasy residue.
Discover the best face creams for dry skin in summer.
Ducray Ictyane Hydra UV Light Face Cream SPF 30: Apply in the morning.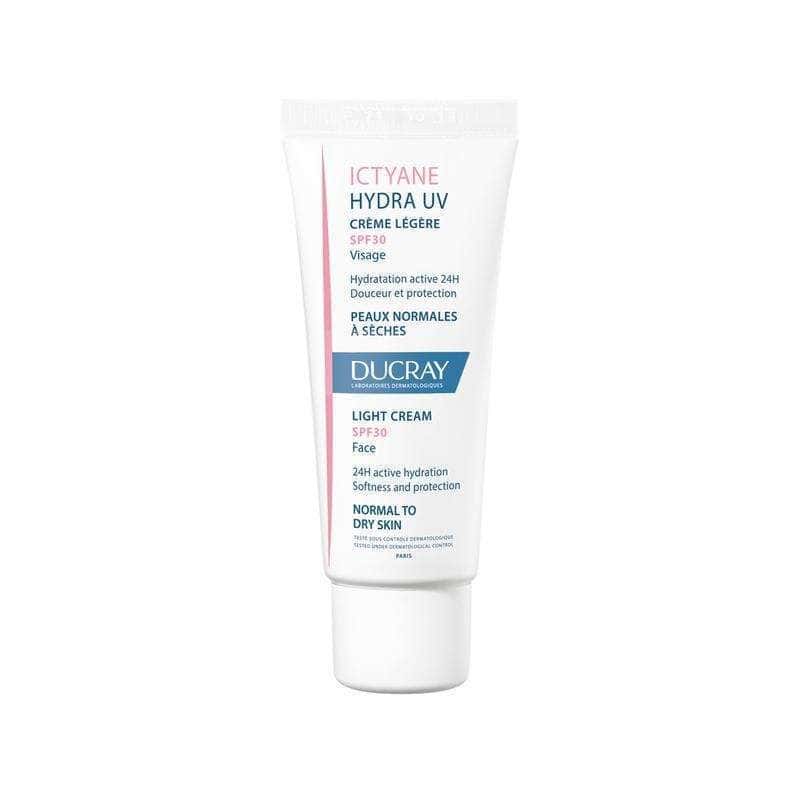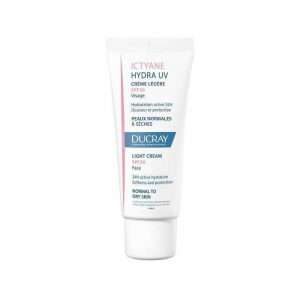 Eau Thermale Avène Hydrance Aqua-Gel: Apply in the morning and evening after cleansing.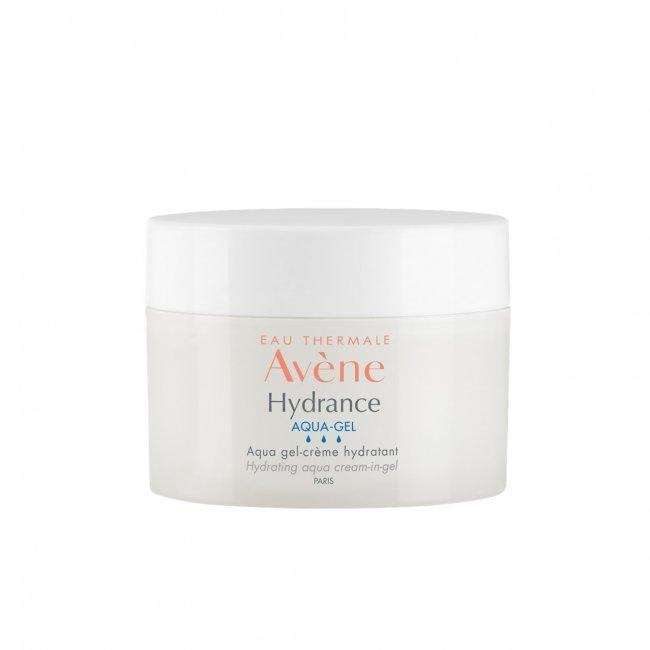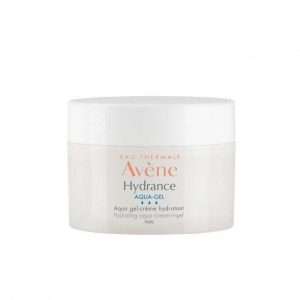 Eau Thermale Avène Hydrance Rich Hydrating Cream: Apply in the morning and evening after cleansing.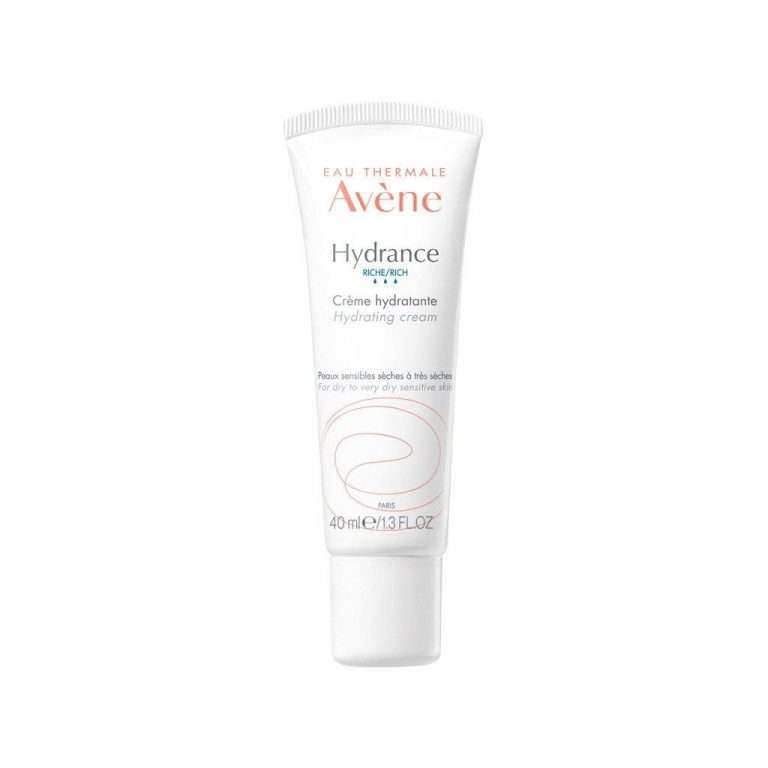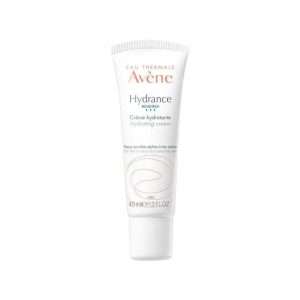 For a night-time moisturizer, look for a moisturizer with active ingredients that provide continuous hydration while you sleep, such as acefylline or abyssinian oil. 
Below is one of the best night creams for dry skin. This product is specially designed for skin dryness and will activate the cellular regeneration of your face. Your skin will regain radiance, suppleness, and comfort.
Check it out!
Ducray Ictyane Night Light Face Cream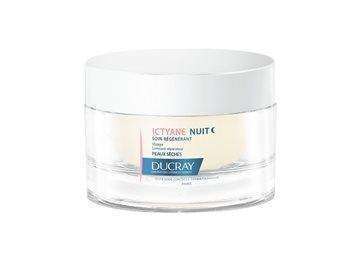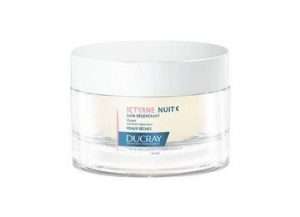 3- Beware of spending too much time in the air conditioning
As we've seen, air conditioners can suck moisture out of the air, which can lead to dry skin in the summer. If you can't avoid them, be sure to moisturize your skin before and after coming into contact with them.
4- Avoid hot water
Hot water tends to dry out your skin more. In the summer, it is recommended to shower with cold water to refresh the body and prevent the skin from drying out. Maintaining body temperature in the summer helps prevent dehydration, dryness, and itching.
5- Protect yourself from the sun
The negative effects of overexposure to the sun cannot be stressed enough. To better protect your skin, find the right sunscreen for you and limit the time you spend in the sun. We recommend the following product which is non-greasy, non-sticky, and fast-absorbing, making it ideal for daily use.
Eau Thermale Avène Very High Protection Fluid SPF 50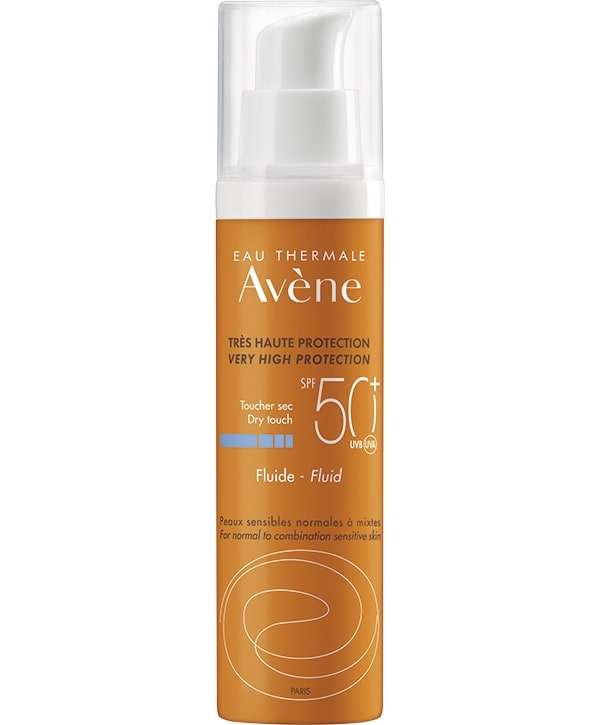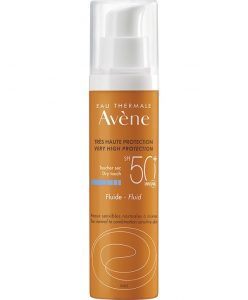 6- Drink more water
The best way to keep your skin from becoming dry in the summer is to stay hydrated. Drinking plenty of water hydrates your skin from within and prevents dryness. Drink at least 8-10 glasses of water a day to ensure your skin is getting the moisture it needs.
Final Verdict
We all love summer: the bright sun, warm weather, beaches, and pool parties. However, dry skin is one of the most annoying problems during summertime. Whether it's itchy, flaky, or suddenly sunburned, having dry skin especially for women, is an absolute summer buzzkill. Luckily, it doesn't have to be if you are using the products mentioned above.
A good face cream for dry skin in summer is an essential part of skin care. It's best to look for thick and rich formulas that rely on effective moisturizing ingredients. Armed with the above-listed tips, you're sure to enjoy the summer without worrying about your dry skin.