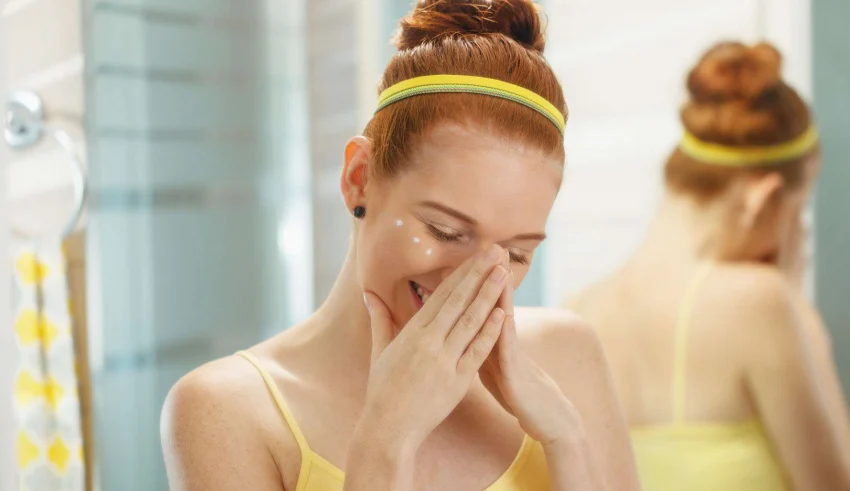 Hyperpigmentation is a common skin problem that doesn't only affect self-image, but also gives you a headache trying to hide it with cosmetics.
Hence, it is crucial to be aware of how to prevent these brown spots and how to treat them once they appear on your skin. Keep reading as we will reveal the main facts about hyperpigmentation, in hopes you get rid of this frustrating condition.
What Are the Factors that Can Cause Hyperpigmentation?
In order to give you a scientific overview of hyperpigmentation, we reached out to the dermatologist and cosmetologist Dr. Eman El Gendy who indicates that hyperpigmentation can be triggered by a few factors you need to avoid.
1- Overexposure to sunlight without protection.
2- Genetic and hormonal factors.
3- Recurring skin inflammation like inflamed acne leaving dark spots behind.
4- Misuse of certain creams that may cause skin irritation and darkening.
5- Use of poor-quality cosmetics and spraying perfume directly on your skin.
So, you can prevent most of these factors causing skin pigmentation, except for genetic and hormonal factors.
Dr. Eman El Gendy adds that you shouldn't go out in the sun without applying sunscreen. She also says that treating your acne and eczema early under your dermatologist's supervision may prevent brown spots on the skin. Last but not least, stay away from poor-quality cosmetics, and make sure you keep your skin well moisturized.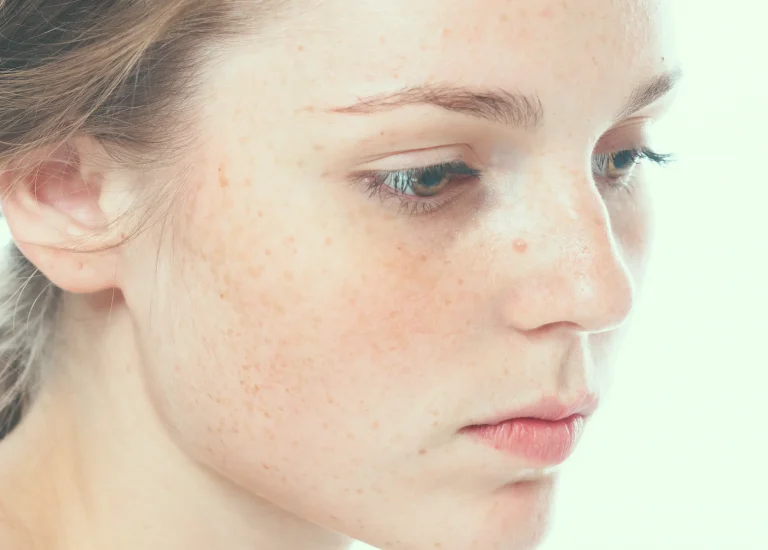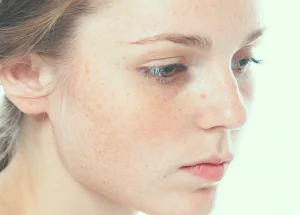 How Can You Treat Hyperpigmentation?
If hyperpigmentation has already formed on your skin, and you're looking for ways to reduce it, go for one of the 4 below-mentioned treatments, says Dr. Eman El Gendy. And it is up to your dermatologist to decide which one works best for you, depending on your skin type, brown spots severity and location.
1- Topical lightening creams.
2- Chemical peeling and cold peeling sessions.
3- Specific laser treatments, as laser has been proved effective in removing pigmentations.
4- Mesotherapy sessions (during which therapeutic solutions are injected in the skin) or stem cell therapy.
No matter what type of treatment you'll end up with, a daily skin care routine must be followed to get rid of brown spots once and for all.
3 main steps:
First, wash your face daily with a cleanser that is suitable for your skin type and contains skin lightening ingredients.
Second, use day and night lightening creams, and don't forget to moisturize your skin.
Third, apply sunscreen to protect yourself from the effects of UV rays.
Keep in mind that the choice of products is also very important to ensure optimal efficacy. Therefore, we recommend you rely on the following products from Ducray, the leading brand for skin problems:
– Melascreen Depigmenting Intensive Care: This topical treatment rich in azelaic acid and glycolic acid extracts is proven to reduce hyperpigmentation. For optimal efficacy, apply it morning and evening on your localized brown spots.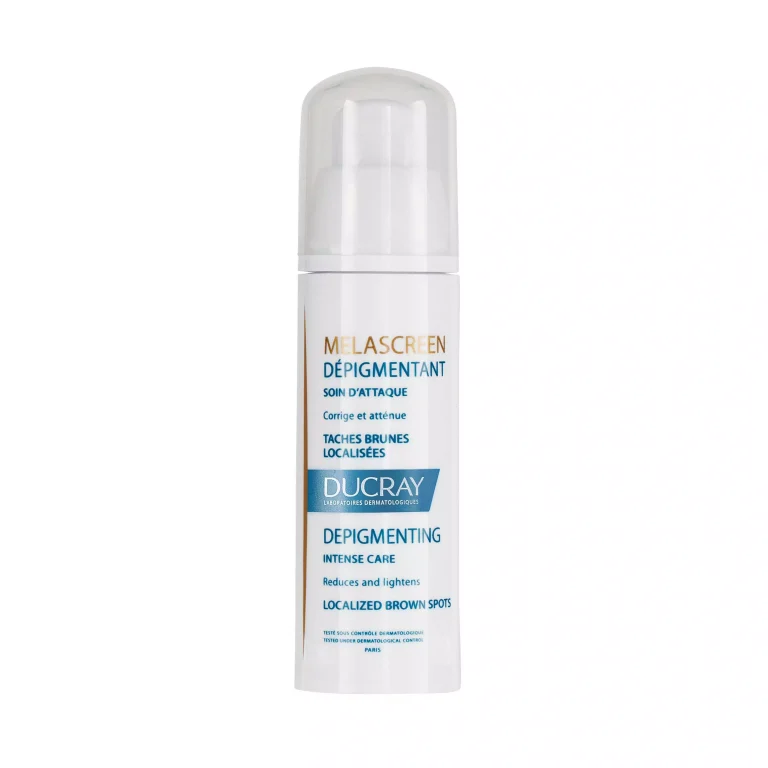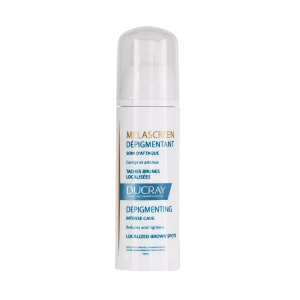 – Melascreen Eclat Light Cream SPF15: This light cream is suitable for normal to combination skin. It lightens your skin tone and clears uneven pigmentation. Apply it on your face and neck morning and evening to restore your skin's radiance. It also works as an ideal makeup base.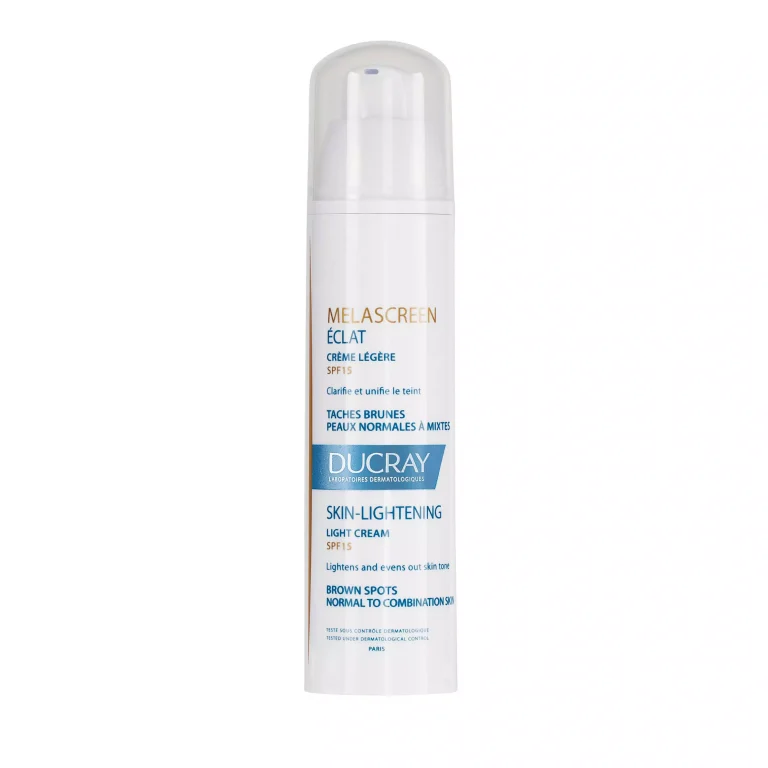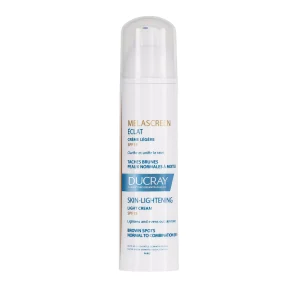 – Melascreen UV Light Cream SPF50+: Use this SPF 50+ sunscreen to protect your skin from UV rays. Its formula is specifically designed to fade away dark spots and protect against photoaging, i.e. premature skin aging caused by sunlight exposure.