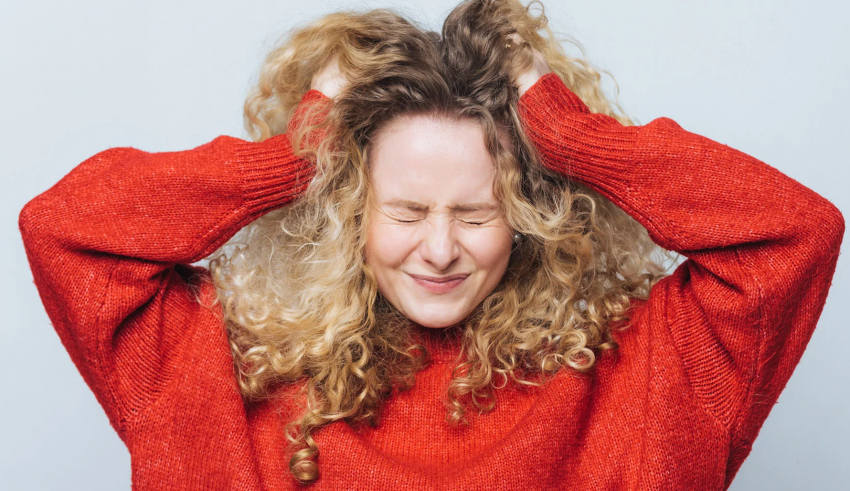 Hair loss affects both men and women for different reasons. It is therefore essential that you choose a shampoo that targets the cause of your hair loss. In this article from The Dermo Lab and in collaboration with the dermatologist Dr. Fatma Ismail, you'll find our handy guide to choosing the best hair loss shampoo for your particular hair problem.
What are the causes of increased hair loss?
We normally lose about 50 to 100 hairs per day. If the loss is greater, you may find unusual amounts of hair in brushes, on clothes, and in sink and tub drains. You may also notice that your hair is generally thinner, your parting is wider, your hairline has changed or one or more bald patches have appeared.
Hair loss can vary from mild thinning to total baldness. Hair can fall out for several different reasons. According to Dr. Fatma Ismail, hair loss can be caused by:
1- Heredity: Dr. Fatma Ismail explains that heredity is the most common cause of hair loss in the world. In men, it is called male pattern baldness. In women, it is called female pattern baldness. Whether it develops in men or women, the medical term is androgenic alopecia.
2- Age
3- Cancer treatment
4- Birth, illness, or other stress factors
5- Haircare: If you color, perm or straighten your hair, you might damage it. Over time, this damage can lead to hair loss.
6- Hair that pulls on your scalp
7- Hormonal imbalance: Polycystic ovary syndrome (PCOS) is a common cause of this imbalance.
Dr. Fatma Ismail indicates that the diseases that cause hair loss are:
1- Androgenic alopecia
2- Telogen effluvium
3- Anagen effluvium
4- Alopecia areata
5- Nutritional deficiencies
6- Ringworm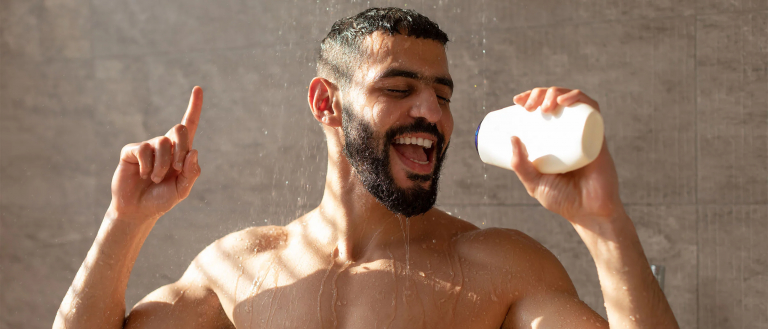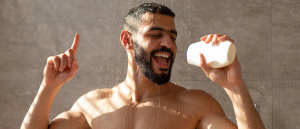 What are the main ingredients of a good hair loss shampoo?
Dr. Fatma Ismail advises that when shopping for the best shampoo to avoid hair loss, look for the following ingredients:
Amino acids and proteins.

They can strengthen hair strands.

Histidine.

This amino acid absorbs excess copper from the hair, protecting it from UVA and UVB damage.

Phyto-caffeine.

Caffeine has been proven to suppress excess testosterone in the hair root. Testosterone can suppress hair growth on the head in both men and women.

Niacin (vitamin B3).

This vitamin promotes hair fullness. It also stimulates circulation and blood flow in the scalp.

Biotin (vitamin H).

Biotin is a water-soluble vitamin that belongs to the B vitamin family. It is important to have biotin in your diet for hair growth. Some shampoos also contain this ingredient, which can promote hair fullness and reduce breakage.

Essential oils.

Several essential oils have been shown to thicken hair or make it healthier and less prone to breakage. They include peppermint, lavender, lemongrass, and thyme.

Minoxidil.

The Food and Drug Administration has approved this ingredient for the treatment of hair loss when used as a 2% topical solution. Some shampoos also contain minoxidil as an active ingredient.
On the other hand, harmful ingredients in shampoos can cause hair thinning problems. Dr. Fatma Ismail advises avoiding the following ingredients in shampoos:
Ammonium Lauryl Sulfate or Sodium Laureth Sulfate (SLES).

Sodium Lauryl Sulfate (SLS)

Parabens

Sodium chloride

Polyethylene Glycols (PEG)

Diethanolamine (DEA) and Triethanolamine (TEA)

Formaldehyde

Alcohol

Synthetic perfumes and colors

Dimethicone

Cocamidopropyl Betaine

Triclosan

Retinyl Palmitate
While no hair loss shampoo can replace hair that has already fallen out, the shampoo we tested improves the condition of your hair and scalp and promotes healthier hair growth once you start using it. A shampoo with volumizing ingredients can also make your hair thicker and fuller, helping to mask thinning areas while your hair recovers. So, read on for our pick of the best anti-hair loss shampoo.
Ducray Anaphase + Anti-hair Loss Complement Shampoo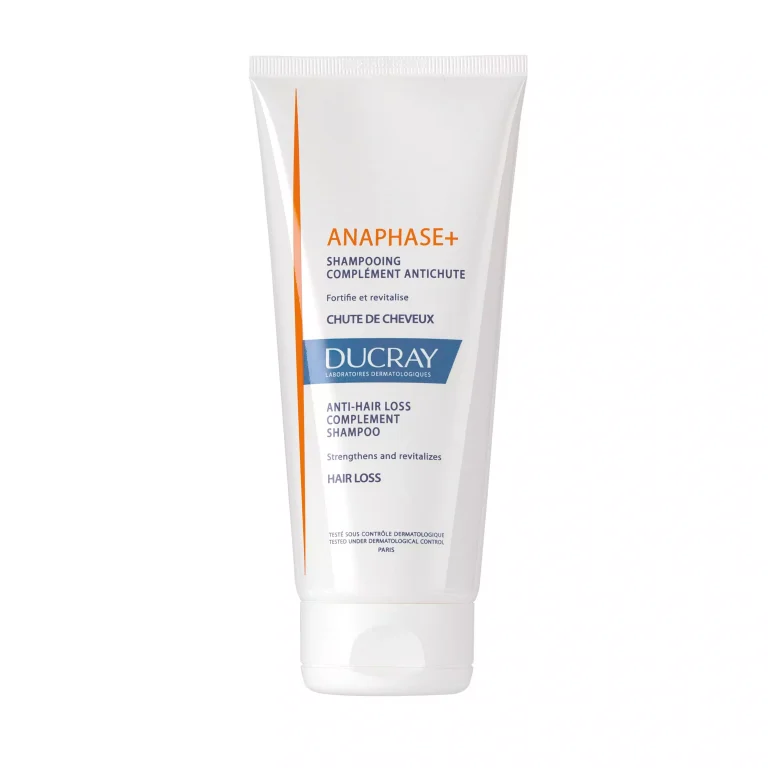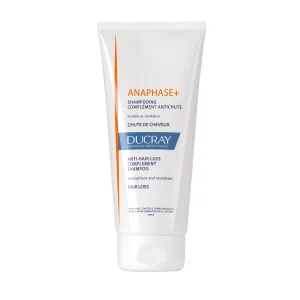 What other hair loss treatment options are there?
Hair transplants:

There are other treatments you can try, including hair transplants. With the latest techniques, surgeons transplant follicles from one area of the scalp to another. This restores growth over several months and provides natural, permanent results.

Laser therapy:

Laser therapy may also be an option. Some studies suggest that it can help:
Hereditary hair loss

Alopecia areata

Hair loss due to chemotherapy

Stimulate healing and hair growth after a hair transplant
Platelet-rich plasma (PRP):

Platelet-rich plasma (PRP) is another procedure that can be a safe and effective treatment for hair loss. PRP involves taking a small amount of your blood, placing it in a machine that separates it into parts, and then injecting some of your blood (the plasma) into the area of hair loss. The entire procedure takes about 10 minutes and usually does not require downtime.

Corticosteroid Injections:

To help your hair grow back, your dermatologist may inject this medication into bald or thinning areas. These injections are usually given every 4 to 8 weeks, depending on the need.
This treatment is considered the most effective for people who have a few patches of alopecia areata, a condition that causes hair loss.
Dr. Fatma Ismail indicates that other forms of treatment are also available, such as:
Minoxidil.

Over-the-counter (non-prescription) minoxidil comes in liquid, foam, and shampoo forms.

Hair loss sprays.

Those that contain the essential vitamins and vasodilators needed.

Finasteride (Propecia).

This is a prescription drug for men.

Other medications.

Other oral options include spironolactone (Carospir, Aldactone) and oral dutasteride (Avodart).
Emotional help
Losing your hair can be upsetting. For many people, hair is an important part of their identity.
If your hair loss is causing you distress, you may benefit from psychological help.
It may also be beneficial to join a support group or talk to others who are in the same situation.