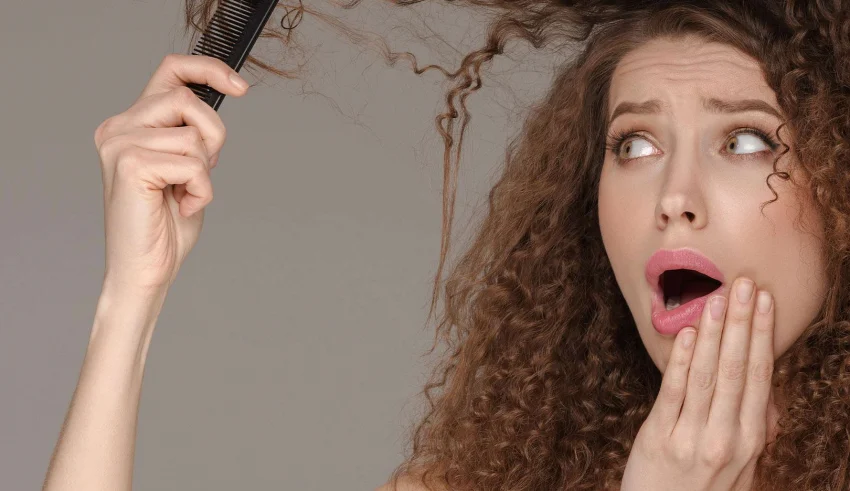 Hair care is very important for women throughout their lives, especially as they age. As such, hair loss can be distressing and negatively affect self-esteem. One of the most well-known culprits of hair loss? Vitamin deficiencies. Whether it's because you're lacking in nutrients, following a specific diet, or having an illness that deprives you of these vitamins, you may start to notice an increase in strands on the shower floor. If you're looking for ingredients that will help your hair grow healthily, check out this article in collaboration with the dermatologist and cosmetologist Dr. Ahmed Al Adl, who will share with you the best supplements for hair loss in females.
What does hair loss look like in women?

We know that the causes of hair loss are different for men and women, and so are the characteristics of hair loss. In men, thinning occurs from the forehead or the crown of the head, while in women, thinning is observed on the upper third or half of the scalp, with the hairline maintained. They often claim that the parting in their hair becomes progressively wider and more visible. Dr. Ahmed Al Adl indicates that they sometimes see more skin on the scalp than normal when their hair is pulled back.
The signs of hair loss in women are: 
Seeing more and more hair on the brush, pillow, or in the shower.

The appearance of visible patches of thinner or missing hair, including a widening area on the top of the head.

Having smaller ponytails.

Seeing hair becoming loose.
What are the causes of female hair loss?

Here are some of the main causes of hair loss in women:
1- Androgenetic alopecia
Androgenetic alopecia (AGA) can cause hair loss on the top of a woman's head. Sometimes it is hereditary, sometimes it is not, and it is extremely common. AGA occurs in patients of all ages, starting in the late teens and it can also worsen around menopause due to hormonal changes.
2- Telogen effluvium
Another reason for hair loss is telogen effluvium, a condition in which women suddenly lose their hair in handfuls. Childbirth, surgery, illness, malnutrition, and other stressful events can cause telogen effluvium. Dr. Ahmed Al Adl indicates that certain types of anesthesia used can also contribute to hair loss.
3- Alopecia areata
Alopecia areata is an autoimmune disease that causes round patches of sudden hair loss when the immune system attacks the hair follicles. Certain thyroid disorders may put you at risk for alopecia areata.
4- Birth control
Starting or stopping birth control, such as oral contraceptives, progestin implants, and hormone injections can sometimes trigger hair loss in some women.
5- Chemotherapy
By attacking the growing hair follicles, chemotherapy can cause near-total hair loss.
6- Hairstyles
Repeatedly wearing hairstyles that pull the hair too tightly over a long period of time can cause hair thinning and hair loss. In addition, over-processing hair with hair dryers and flat irons can damage hair and make it brittle. Dr. Ahmed Al Adl notes that chemicals like bleach can also cause permanent hair loss.
7- Nutritional deficiency
Anemia, or low iron stores, as well as a protein deficiency, can also lead to hair loss. Dr. Ahmed Al Adl indicates that a deficiency in vitamin B12, magnesium and vitamin D might cause hair loss.
Hair loss can be devastating for women, so early intervention is essential. As with most medical problems, the key to controlling the cycle of hair loss is to seek early treatment.
Read on to discover the best supplements for hair loss in females.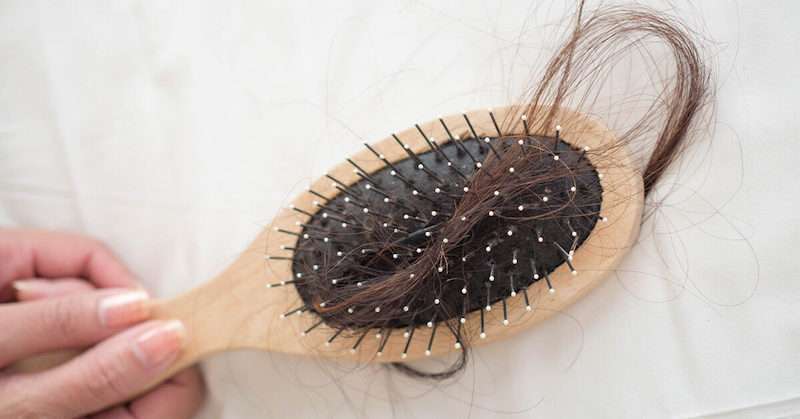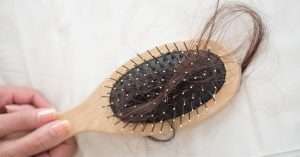 What are the best supplements for hair loss in females?

Hair growth supplements are useful for anyone who is suffering from hair loss or thinning hair, or simply wants thicker or longer hair.
Oral supplements get absorbed into the bloodstream where they nourish all cells, including hair follicles. Hair is nourished by proteins, iron, zinc, and vitamin B12, which promote hair growth and moisturize the scalp. If your diet is not providing enough of these nutrients, supplements can increase their levels. Other important nutrients to look for include vitamin A, other B vitamins, omega-3 fatty acids, selenium, magnesium, and vitamin D.
When trying to find supplements for hair loss in females, it's best to read the labels and check the ingredients you're interested in.
Now that you know the basics, here are the best supplements for women's hair loss that will help you have healthier, shinier hair!
Ducray Anacaps Food Supplements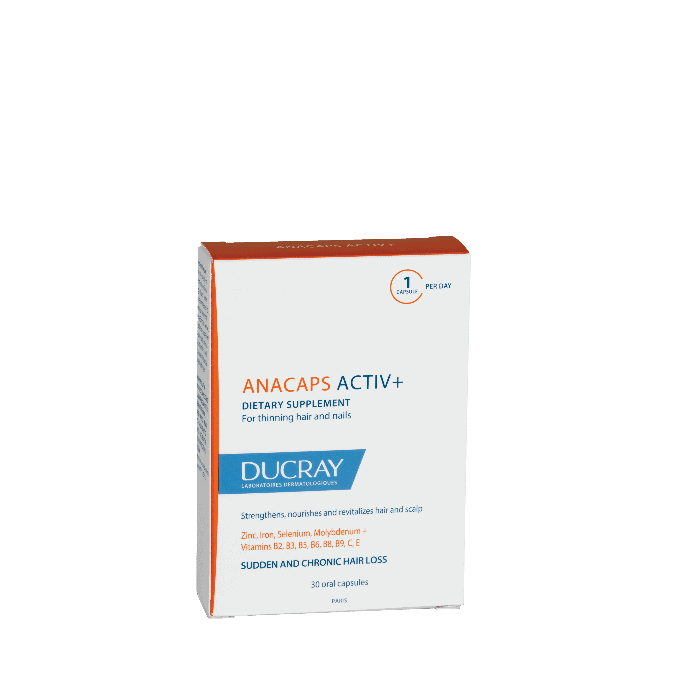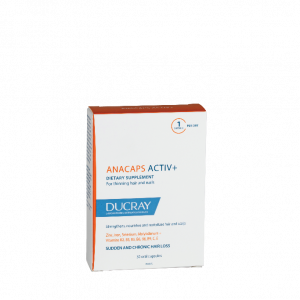 What are other ways to treat women's hair loss?

In addition to dietary supplements for hair loss, there are various treatment options for women's hair loss, including shampoos and lotions. Other options include hormone therapy, rogaine, and steroids.
1- Shampoos for hair loss
An ideal shampoo for thinning hair should not only improve the volume of your strands but also encourage hair follicle growth and blood circulation.
So what to look for in a shampoo for thinning hair? Amino acids provide the building blocks for new strands, while biotin is needed for your hair to metabolize amino acids and can help strengthen your hair. In addition, antioxidants are beneficial for promoting hair growth because they reduce free radicals and have anti-inflammatory properties.
If you're looking for a shampoo that fights hair loss, strengthens hair and adds volume, you've come to the right place. Below is our favorite volumizing shampoo designed for thinning hair. 
Ducray Anaphase + Anti-Hair Loss Complement Shampoo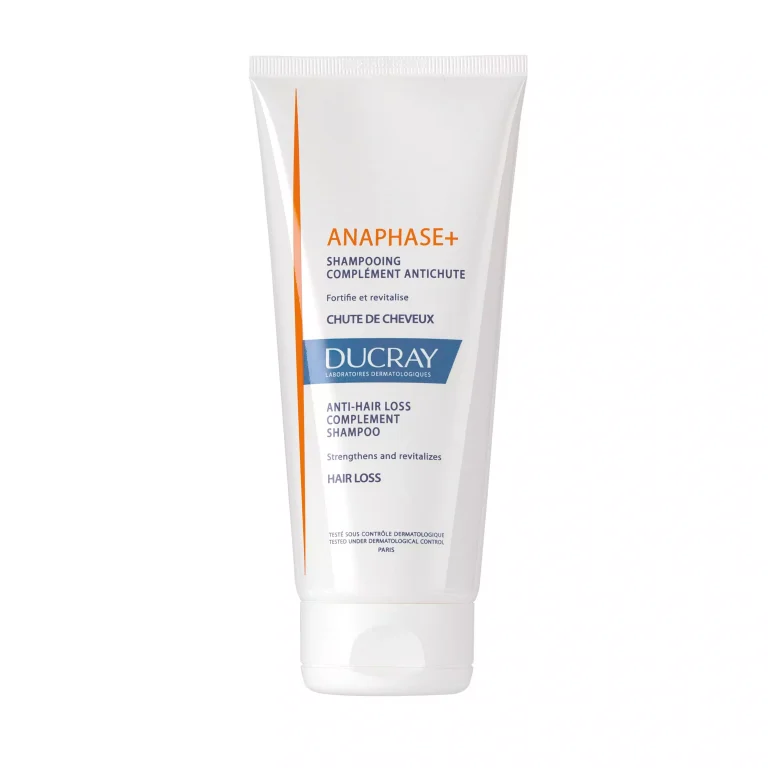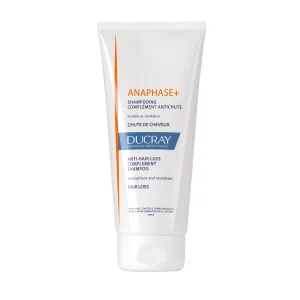 2- Lotions for hair loss
According to Dr. Ahmed Al Adl, hair lotions reduce hair loss and reactivate hair growth.
In cases of occasional hair loss in women, such as in situations of stress, fatigue, or postpartum, it is recommended to use a lotion that restores hair density, strength, and vitality. 
In the case of chronic hair loss, lotions act directly on the hair follicle by stimulating the anagen phase (hair growth phase). Thus, they slow down hair loss and stimulate hair growth.
The following lotions are among the most effective products against hair thinning.
For occasional hair loss:
Ducray Creastim Anti-Hair Loss Lotion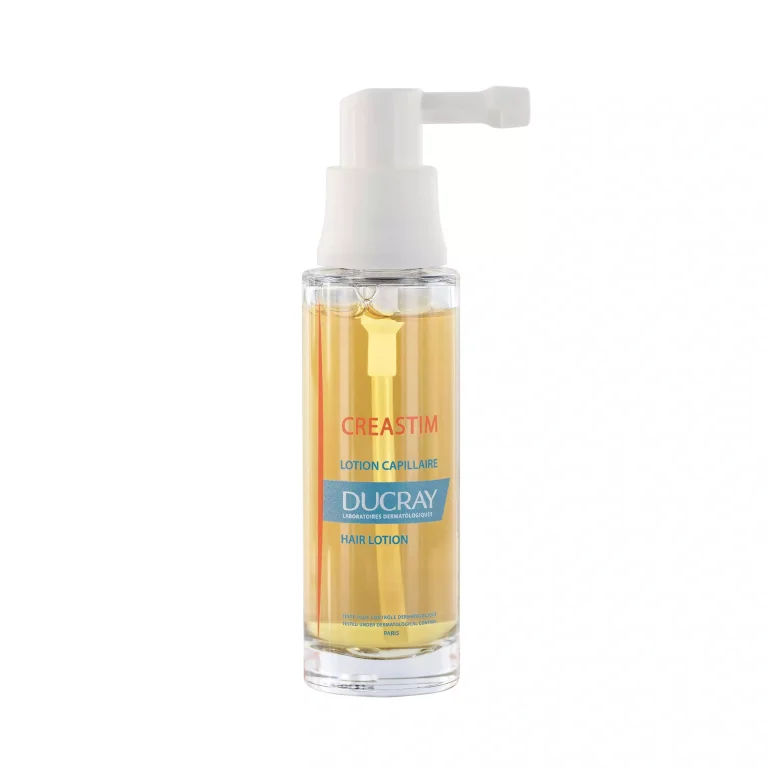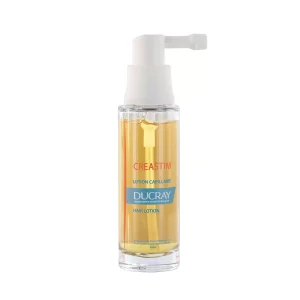 For chronic hair loss:
Ducray Neoptide Anti-Hair Loss Lotion for Women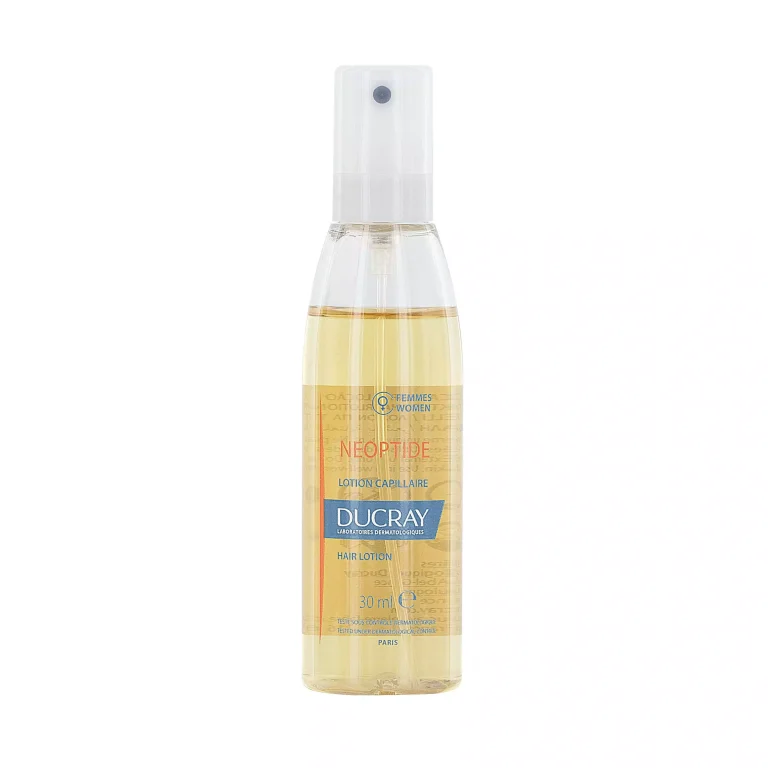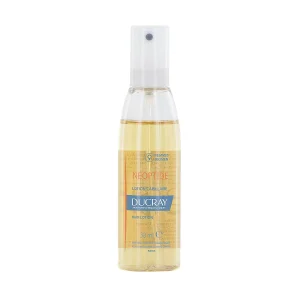 3- Testosterone blocking medications 
As women approach menopause, their estrogen levels decrease relative to testosterone levels. Thus, treatments aimed at blocking testosterone in the hair follicle help treat hair loss. 
4- Rogaine (Minoxidil topical) 
Rogaine is the only FDA-approved treatment for female pattern baldness. It is available over the counter and works by stimulating hair growth.
5- Corticosteroid injections 
This treatment can help reverse some of the hair loss, and it works very well for patients with alopecia areata.
In addition to the above solutions, Dr. Ahmed Al Adl affirms that PRP and hair transplantation can also help treat hair loss.
6- Hair transplantation 
This involves surgically moving existing hair on the scalp to thinning areas. Surgical hair restoration is a very useful treatment for women, as they generally have fewer bald areas to cover than men, so it is easier to achieve fuller hair density.
7- Platelet-rich plasma therapy
For women with thinning hair, platelet-rich plasma (PRP) gel treatments can be used to boost hair growth. PRP contains growth factors that maintain more hair follicles in an active growth phase, creating thicker-looking hair that covers the scalp more evenly.
How to prevent hair loss in women?

If you notice that your hair is thinning and it bothers you, there are 4 simple ways to make it fuller and prevent hair loss or breakage.
1-Wash your hair in moderation. Under-washing causes product and oil build-up that can weigh your hair down. But washing too often can strip hair of its natural oils, making it drier and more prone to breakage.
2- Always use a conditioner after shampooing. Conditioners prevent hair from breaking and tangling and help make hair smoother.
3- Use hair masks for deep conditioning. If your hair tends to be dry and breakable, an occasional deep conditioning mask may be just what it needs to bring it back to life. 
4- Style your hair gently – and without heat, if possible. As mentioned above, it's important to limit or completely avoid heat styling, as it can damage hair and cause it to fall out and break. And when styling, choose styles that don't put too much pressure on your hair or scalp. 
Last Updated on February 2, 2023