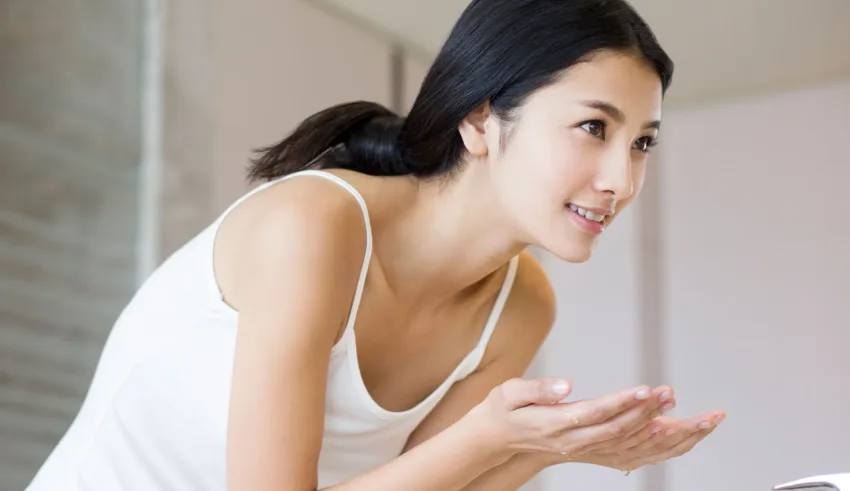 Anyone with oily skin will tell you, having a consistently slick complexion can be a full-time job, requiring multiple different products and seemingly constant attention. As such, choosing the best cleanser for oily skin requires careful consideration. With the help of our dermatologist, Dr. Hager Sharaf, we've discovered the best oil-balancing facial cleansers for people with oily skin. Read on!
What causes oily skin?
The sebaceous glands, located inside the skin, secrete an oily substance called sebum, which is essential to the health of the skin and hair by hydrating and protecting them.
Problems arise when the sebaceous glands begin to produce more sebum than necessary, resulting in oily skin. While it's perfectly normal to have oily skin, there are a few things to watch out for. Excess oil often mixes with dead skin cells and clogs pores. This can result in enlarged pores and acne, leading to scarring all over the face. Oily skin also makes your face look greasy.
Every skin type needs special care and oily skin is no exception. Understanding how to care for oily skin is essential to avoid oily skin problems.
How to tell if you have oily skin?
Sometimes people don't understand their skin type. They may mistake combination skin for oily or dry skin, or vice versa. There are five different skin types: oily, dry, combination, sensitive and normal. To maintain good skin hygiene and follow a great skin care routine for glowing, fresh skin, you need to determine your skin type.
Oily skin generally produces more oil and appears greasy and shiny, especially around the forehead, nose, and chin, also known as the T-zone. People with oily skin are more prone to acne breakouts, blackheads, or large pores.
How to choose the best cleanser for oily skin?
According to Dr. Hager Sharaf, facial cleansing helps to balance the skin and keep it hydrated. Here are the ingredients you should pay attention to when choosing a facial cleanser for your skin type.
Salicylic acid:

Salicylic acid is a mild acid that helps regulate oily secretions by controlling excessive sebum production. It also helps shrink pores and gives a matte appearance to the skin. This makes it ideal for people with oily skin.

Glycolic acid:

Glycolic acid is suitable for all skin types. The exfoliating properties of this ingredient help remove dead skin cells and excess oil to reveal fresher, younger-looking skin. It is an excellent remedy for post-inflammatory scars, acne marks, sun spots, and hyperpigmentation. Glycolic acid prevents blackheads in oily skin by removing clogged pores. It is also known to increase collagen production.

Niacinamide:

Niacinamide is a form of vitamin B3 that helps maintain your skin's vitality and protect it from environmental aggressors. It effectively treats acne, acne scars, and enlarged pores that often result from oily skin.

Benzoyl peroxide:

Benzoyl peroxide helps to deep clean the skin and remove acne-causing debris. This ingredient is ideal for oily skin with cystic acne or pustules and blackheads.
Opting for products containing oil or alcohol is a mistake when choosing the best acne cleanser for oily skin. These ingredients will only make your skin worse by making it too dry or failing to remove excess oil from the skin. Also, make sure to choose a non-comedogenic product to avoid clogging pores, which can lead to blackheads. Choose a gentle, fragrance-free facial cleanser when selecting a facial cleanser for oily skin. Finding a sulfate-free product is also a great way to make sure you're getting the best face wash.
While many factors contribute to healthy skin, a good facial cleanser can go a long way in helping you achieve it. To help you choose the best facial cleanser for oily skin, we've listed the following cleansers.
Eau Thermale Avène Cleanance Cleansing Gel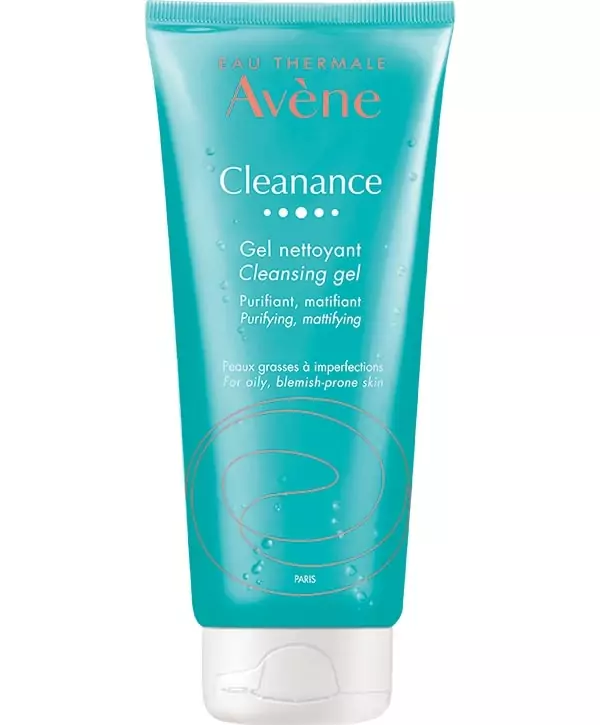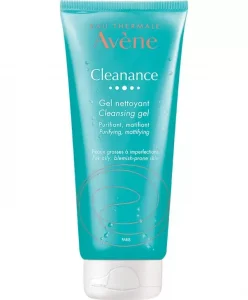 Ducray Keracnyl Foaming Gel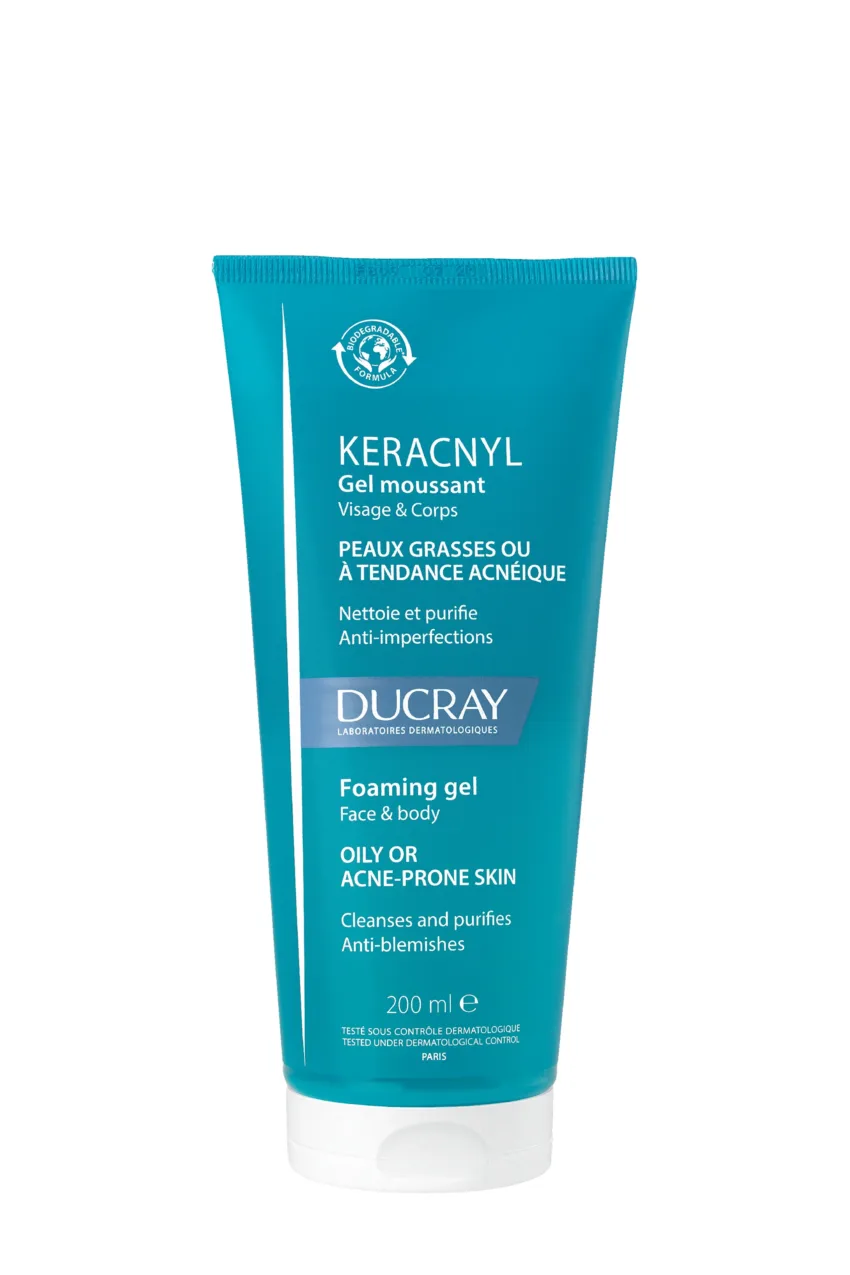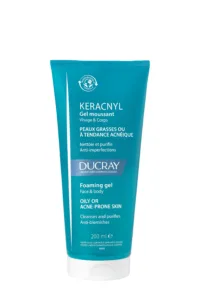 A-Derma Phys-AC Foaming Gel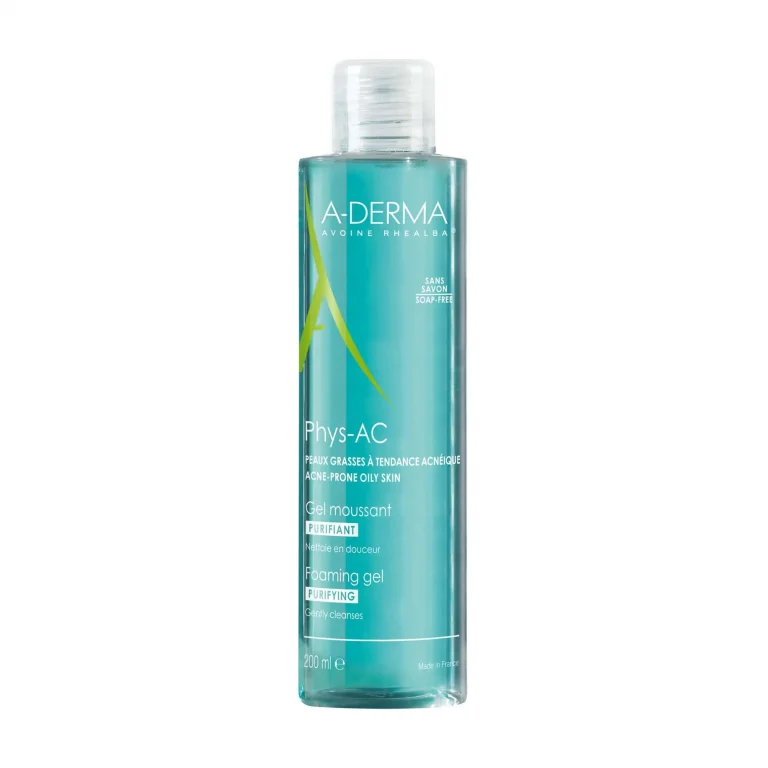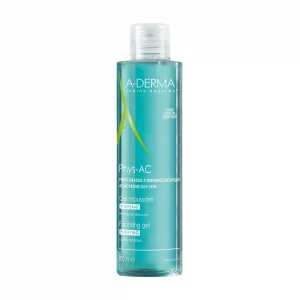 According to Dr. Hager Sharaf, gel-based cleansers for oily skin, such as the Eau Thermale Avène acne cleanser, are best for oily skin.
How long should I leave the cleanser on my face? Dr. Hager Sharaf indicates that most facial cleansers should be left on the face for at least 60 seconds.
What are some skin care tips for oily skin?
Want to pamper your skin? Check out these tips for an intensive and highly effective skin care routine.
Avoid over-exfoliating:

Exfoliation is a crucial part of skin care, especially for people with oily skin. It removes dead skin cells from clogged pores and fades acne marks over time. However, excessive exfoliation can do more harm than good to your skin. It can damage your skin by making it drier than necessary causing redness. Try to avoid exfoliating your skin more than once or twice a week.

Don't over-wash your skin:

Excessive washing will only dry out your skin and make your sebaceous glands overactive, destroying their oil balance. Therefore, avoid washing your face more than twice a day.

Remove your makeup before bed:

No matter how late or tired you are, this should be a ritual, especially for people with oily skin. If you leave your makeup on all night or longer than necessary, you'll create a perfect ground for bacteria. Your makeup will interact with the excess oil in your skin, clogging your pores and infecting your skin.

Don't touch your face:

Trying to pop pimples is almost a reflex, but you should refrain from touching these spots. Touching your face will only spread bacteria and leave more marks on your face.

Regulate stress:

While there are various practices you can incorporate into your daily skin care routine, your mental state is one of the main factors that affect your skin. For example, a happy state of mind generally gives your skin a healthy glow, while excessive stress can have detrimental effects. So it's essential to take steps to regulate your stress levels in any way you can. This tip is especially helpful for people with oily skin, as too much stress causes the sebaceous glands to become overactive, causing the skin to secrete much more oil than necessary.
Hopefully, the tips and tricks above will help you develop a great skin care routine.
Last Updated on March 29, 2023