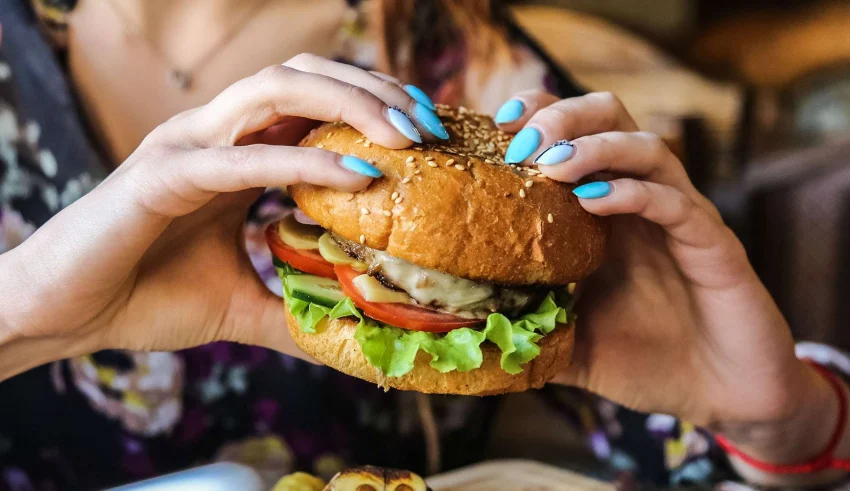 Do you see a new pimple pop up every time you eat a pizza or a burger? Have you been watching your consumption of fried foods because you know it will lead to a pimple the next morning? If you answered yes to these questions, you'll probably need to avoid certain foods to keep acne at bay. If you're wondering about the foods that cause acne, keep reading this article from The Dermo Lab in collaboration with the dermatologist and cosmetologist Dr. Sara Saeed who will discuss the importance of healthy eating habits.
How does diet affect your skin?
Your diet has a major influence on the health of your skin.
Some foods raise blood sugar levels more quickly than others. When blood sugar levels rise rapidly, your body releases a hormone called insulin. Too much insulin in your blood can cause the sebaceous glands to produce more sebum, which increases the risk of acne.
"Does chocolate give you zits?" is a common question, and recently, studies suggest that it is the sugar, not the cocoa, in chocolate that may be the cause of acne.
Foods that cause acne
While no food has been proven to directly cause pimples, some foods do cause breakouts.
According to Dr. Sara Saeed, the main foods that can cause acne are:
Dairy products: She points out that dairy products are the number one foods that cause acne.

Vegetable oils

Food salts

Chocolate

Peanuts

Sugar
* Can wheat cause acne?
Gluten, a protein found in wheat, is the greatest enemy of clear skin in people with gluten sensitivity. These individuals cannot digest gluten properly. These large molecules enter the bloodstream and the immune system recognizes them as intruders, activating an immune response that increases inflammation, which in turn can lead to acne.
* Can diet soda cause acne?
When you're looking for a drink with a little caffeine to give you a boost for the day, you may be tempted to reach for a diet soda, thinking it's a healthier choice than coffee or other sugary drinks. Yes, diet sodas contain no calories and are a great way to get your caffeine fix. However, diet soda is among the foods and drinks that can cause breakouts, even if it's not fatty or sweet. It can dry out your skin, making you more susceptible to acne and dark circles.
* Can fruits cause acne?
Dr. Sara Saeed points out that raisins, prunes, and dates can cause acne. These fruits are full of fiber, but they are all high on the glycemic index (GI), a system that ranks foods based on how quickly your body converts them into sugar. Thus, as we've seen, eating high GI foods can make acne worse.


Which foods are supposed to help your skin?
Dr. Sara Saeed says that following a healthy diet can help prevent and treat acne. For example, foods rich in the following nutrients are linked to lower levels of acne breakouts: complex carbohydrates, zinc, vitamins A and E, omega-3 fatty acids, and antioxidants.
She adds that our anti-acne diet should be based on:
Yellow and orange fruits and vegetables such as carrots, apricots, and sweet potatoes.

Spinach and other dark, leafy green vegetables.

Tomatoes.

Blueberries.

Brown rice.
It is important to note that the Mediterranean diet can help keep your skin clear. This diet is rich in fruits, vegetables, whole grains, legumes, fish, olive oil, and low in dairy products and saturated fats. This diet has also been associated with a reduction in the severity of acne.
How to clear the skin in case of an acne outbreak?
You should wash your face at least once a day, especially if you have acne. Use a gentle, soap-free cleanser that will remove excess oil, dirt, and bacteria without stripping your skin or leaving it tight and irritated.
Keracnyl Foaming Gel from Ducray is a soap-free cleanser that gently cleanses and purifies the skin. Your skin will come out clean and purified thanks to its formula rich in Myrtacine. Apply morning and evening to damp skin, lather, rinse with water and dry.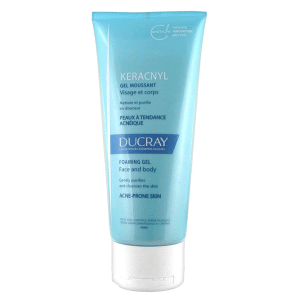 After washing the face, apply Ducray Keracnyl PP Anti-Blemish Soothing Cream, which works against blemishes, fights the main cause of skin inflammation and soothes the skin. This groundbreaking cream is effective on pimples after only 7 days.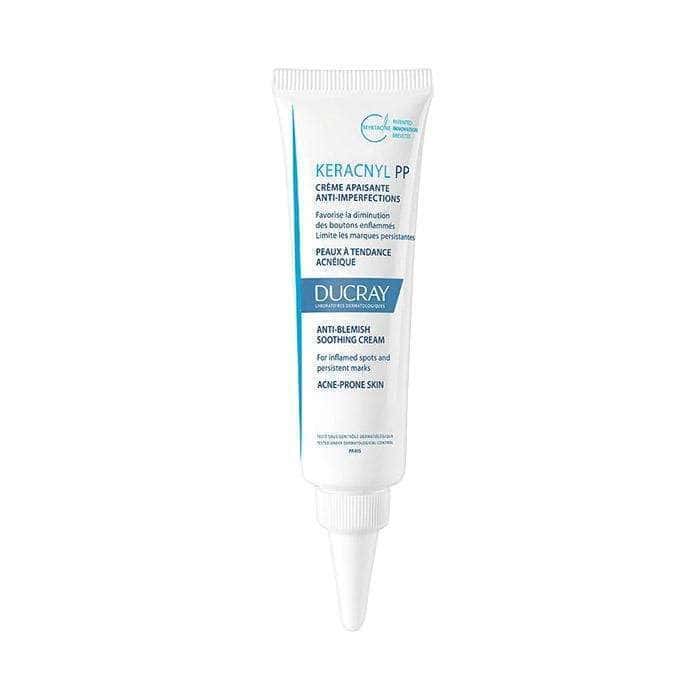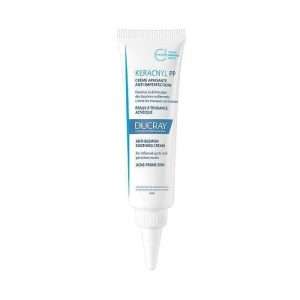 If you are looking for active ingredients of plant origin, we recommend Phys-AC Foaming Gel from A-Derma, the world-famous brand of natural skin care products. Concentrated in plant active ingredients, it gently cleanses and purifies acne-prone skin without drying it out, thanks to compensating moisturizing agents.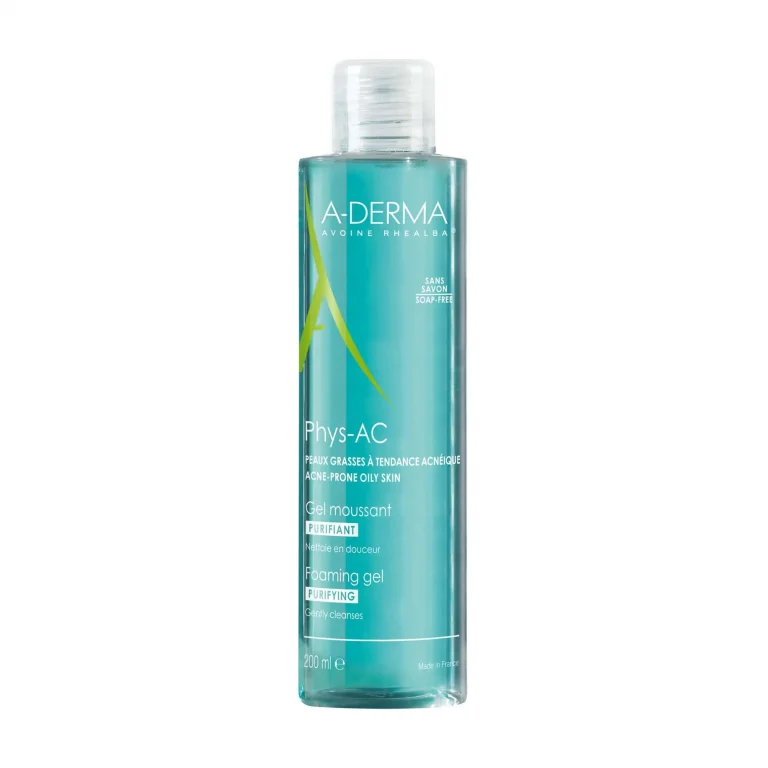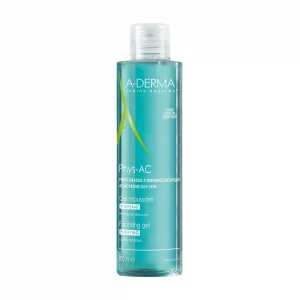 Use this cleanser twice a day in tandem with A-Derma Phys-AC Global, a skin care product rich in Rhealba® Oat Plantlet extract. It provides a double benefit to the skin: it avoids exposure to a high dose of active ingredients released at once, and it enjoys long-lasting hydration and comfort.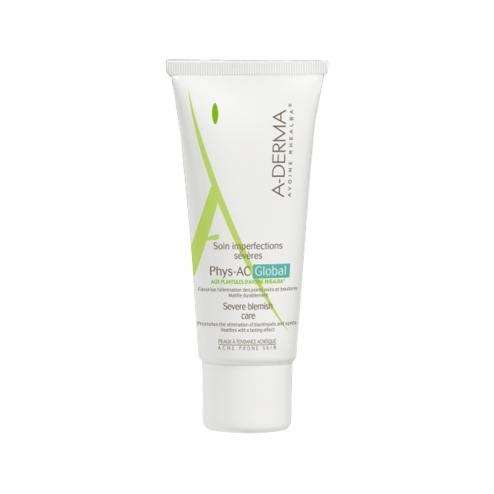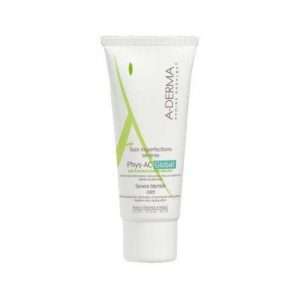 For people with more sensitive skin, we recommend Cleanance Cleansing Gel from Eau Thermale Avène, the top French dermo-cosmetic brand to create products for the most sensitive skin. It removes impurities and makeup while reducing excess sebum thanks to the innovative patented active ingredient Comedoclastin. It also has a high concentration of soothing and calming Avene Thermal Spring Water. The skin becomes clear, refreshed, purified, and mattified.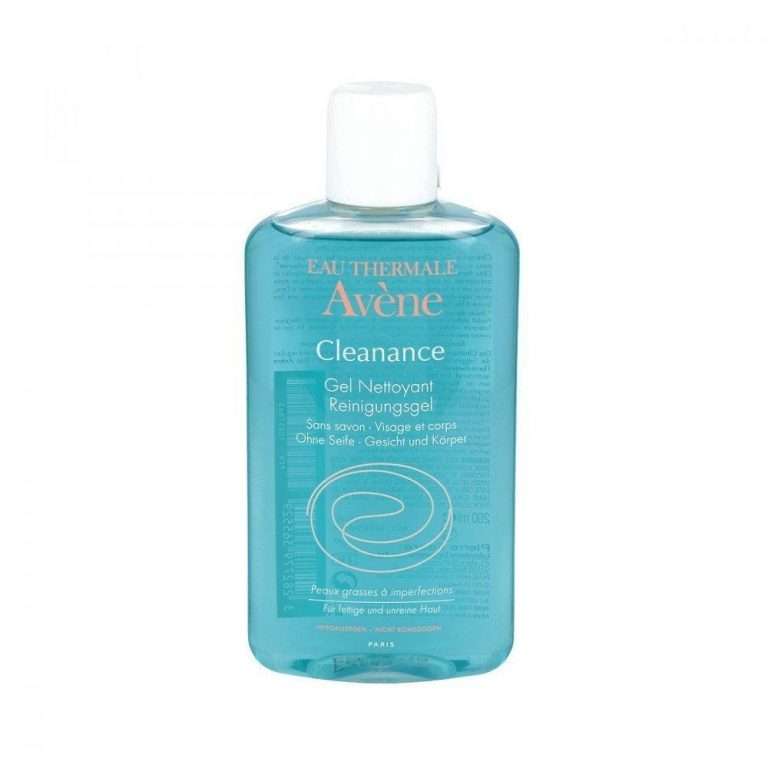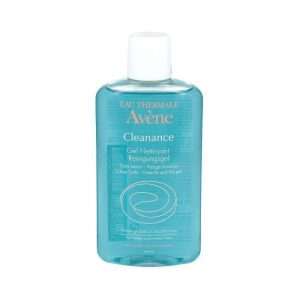 For additional help in the fight against the imperfections, Eau Thermale Avène Cleanance Comedomed eliminates pimples and limits the appearance of new imperfections. The skin gets mattified all day long and the pores are cleared up. Bonus: it takes only 7 days for its spell to work.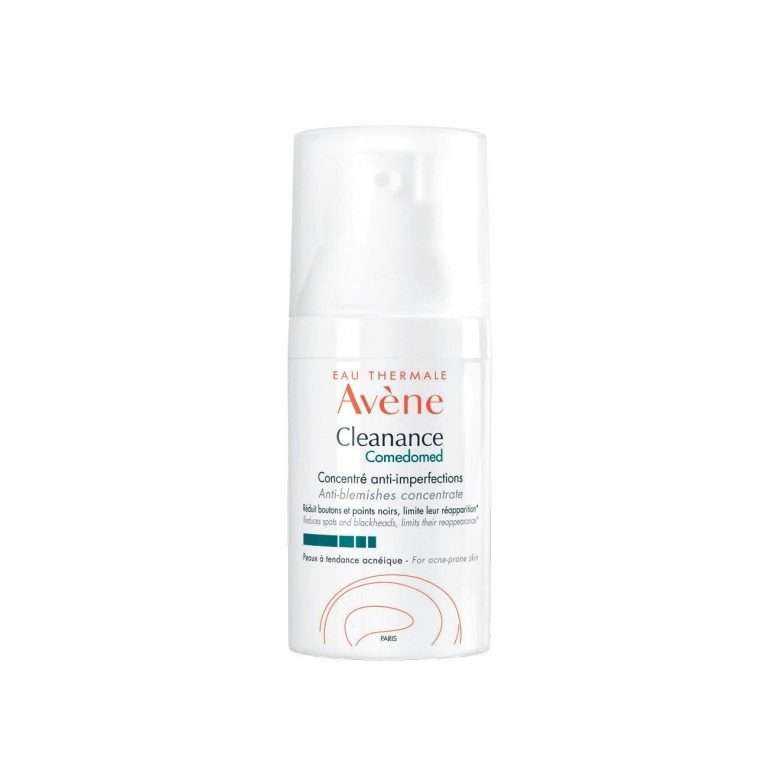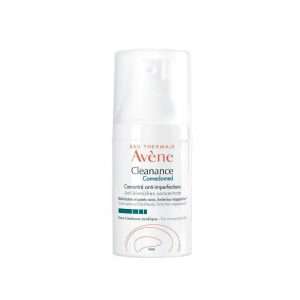 Dietary advice
Some research suggests that certain foods can help clear up acne and improve skin health, but there is no definitive food "cure".
The best dietary advice for fighting acne seems to be eating a healthy diet rich in fresh fruits and vegetables, healthy protein sources, and whole grains.
It is probably not necessary to completely avoid all foods that have been associated with acne, but rather to eat them in balance with the other nutrient-rich foods mentioned above.