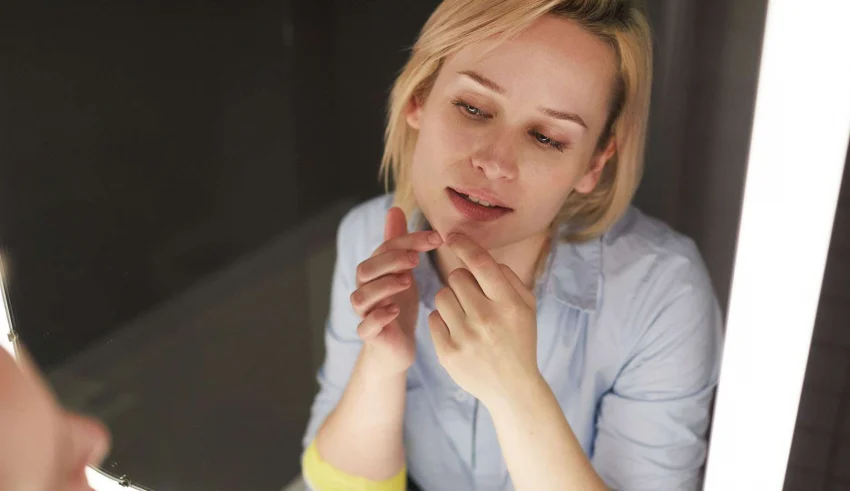 Do you suffer from acne? Well, we bet you have always wondered when these spots would stop appearing on your face. Clearly, the redness and inflamed pimples that come with this skin condition don't help your self-confidence, and leave you feeling defeated. But now is not the time to give up! In this article from the Dermo Lab, we will give you the answers you have been relentlessly looking for, so read on!
You Can't Know When Will Acne Go Away
The dermatologist Dr. Stephanie Arnaout says that acne is a common problem that often begins in adolescence and lasts until the age of 18, but this is not a golden rule. In fact, many adults, especially women, suffer from acne despite their advanced age. According to her, skin conditions in adults are usually linked to skin problems they had as teenagers, but the impact shows up late.
Although acne tends to disappear on its own, it can stick with you for over 10 years! Thus, it is crucial to deal with acne and take care of your skin to make it fresh and healthy again, which will boost your confidence.
Unfortunately, you can't predict when acne will disappear, as every case is different. But there is no doubt that proper treatment under the supervision of a dermatologist, in addition to a healthy acne routine, will help you overcome this problem and improve the condition of your skin.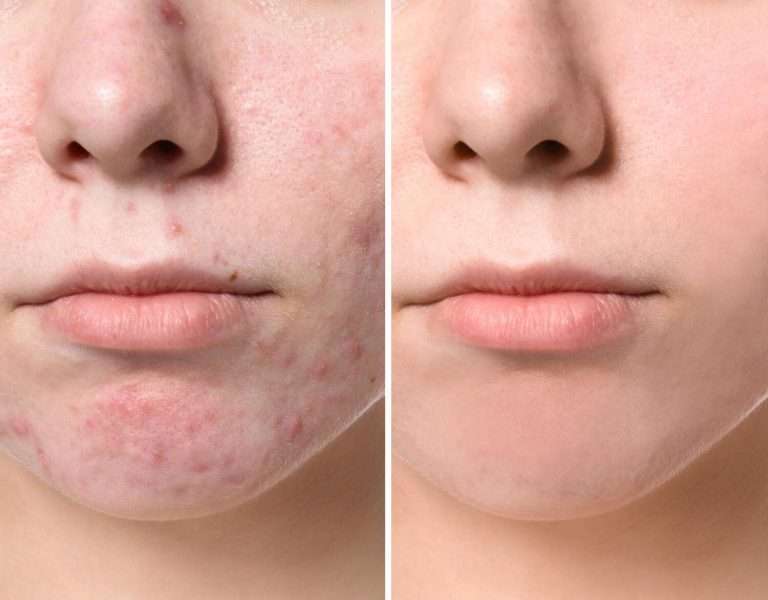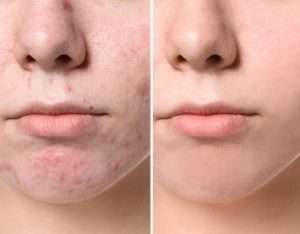 What Are the Solutions?
If you suffer from acne, it's best to see a dermatologist who will give you the right treatment for your condition. In addition to that, you can always follow these effective steps at home:
1- Cleansing: Give your skin a break! Getting rid of dirt and pore-clogging build-up is key. This will allow your skin to breathe again and soothe the redness and inflammation. Make sure you choose a cleanser designed for acne-prone skin that contains effective ingredients in fighting bacteria and infection.
2- Exfoliating: An exfoliant will help reduce sebum and oil secretions which are one of the main causes behind acne and blackhead flare-ups. Just like the cleanser, opt for the right non-irritating exfoliant for your skin type. While cleansing your face is an essential daily rendezvous, exfoliating can be done twice a week.
3- Moisturizing: Contrary to popular belief, acne-prone skin, just like any other type of skin, requires hydration, especially if you are undergoing medical treatment that can dry out your skin. Now, of course, don't pick just any moisturizer: choose an oil-free moisturizer specifically made for your skin type.
4- Sun Protection: Your daily routine isn't complete without sunscreen which will protect you from the harsh sun's rays. This essential product will prevent your oily skin from pigmentation and will also protect your skin which might become increasingly sensitive due to the medical acne treatment.
Now you have your answer: you will never know when your acne will end. But don't lose hope!  Simply follow the above-mentioned steps, get the right medical treatment, and your skin condition will improve over time.
For better results, we recommend you use the following highly effective products:
– Keracnyl Foaming Gel: This soap-free foaming gel from Ducray is specifically designed for acne-prone skin. This non-irritating product will gently remove dirt and build-up, unclog your pores, and simultaneously keep your skin moisturized.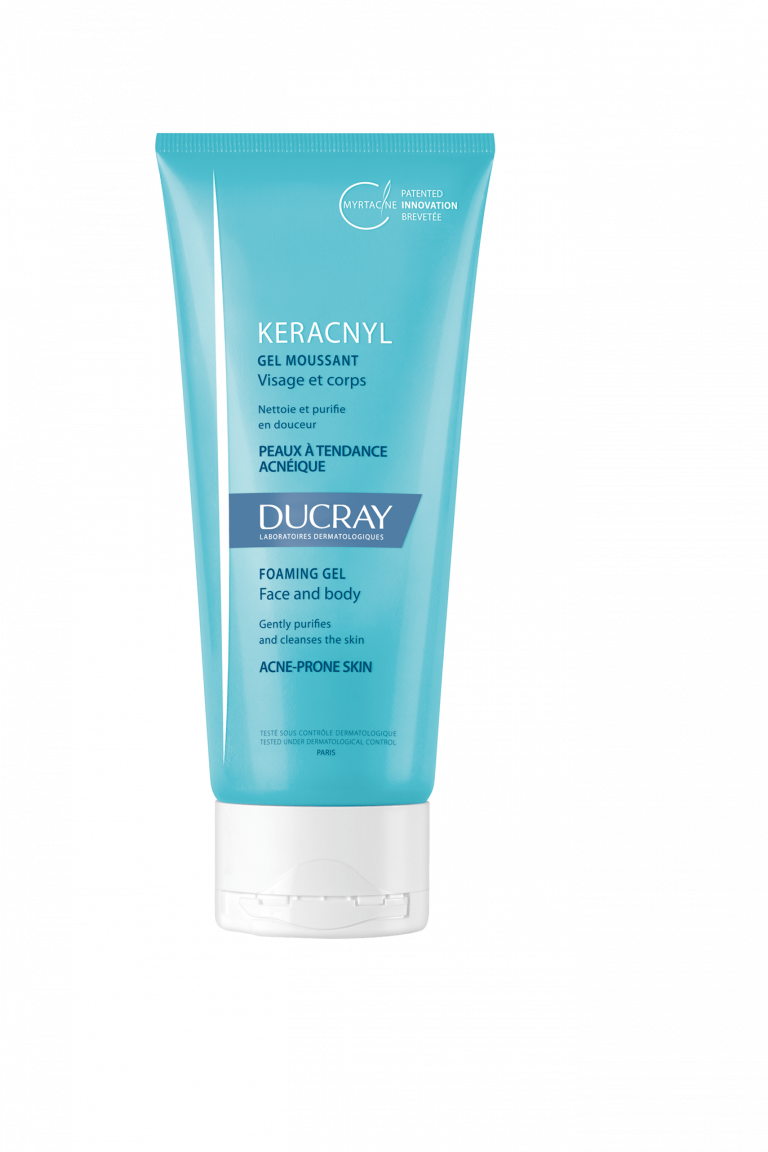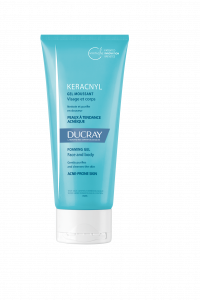 – Keracnyl PP Anti-Blemish Soothing Cream: After thoroughly cleansing your face, use this soothing anti-blemish cream from Ducray. Apply it on your face to reduce inflamed pimples and keep your skin hydrated. This cream will also increase your skin's ability to withstand topical treatments.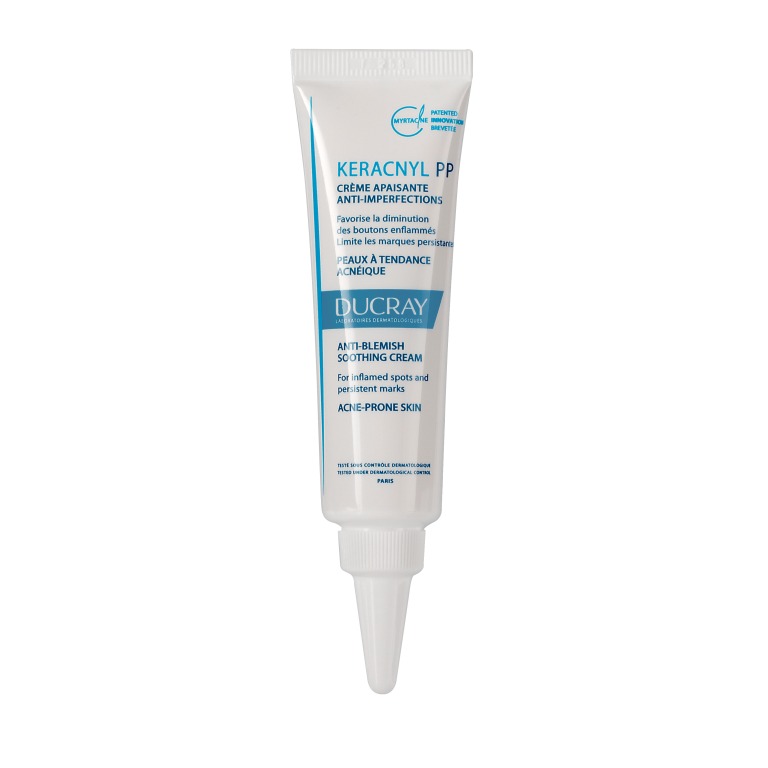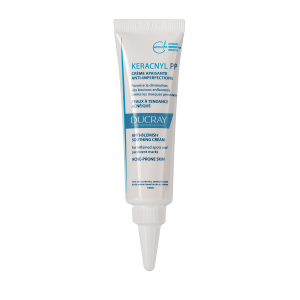 – Very High Protection Fluid SPF 50+: It is now obvious that protecting your skin from sunrays is key, which is why we bring you this sunscreen from Eau Thermale Avène. Thanks to its smooth formula, it spreads easily on the face and is quickly absorbed by the skin. With its SPF of 50+, this product completely protects your skin from UV rays, whether long or medium wavelength. This product also has a nude skin feel as it doesn't leave any greasy effect on the skin.