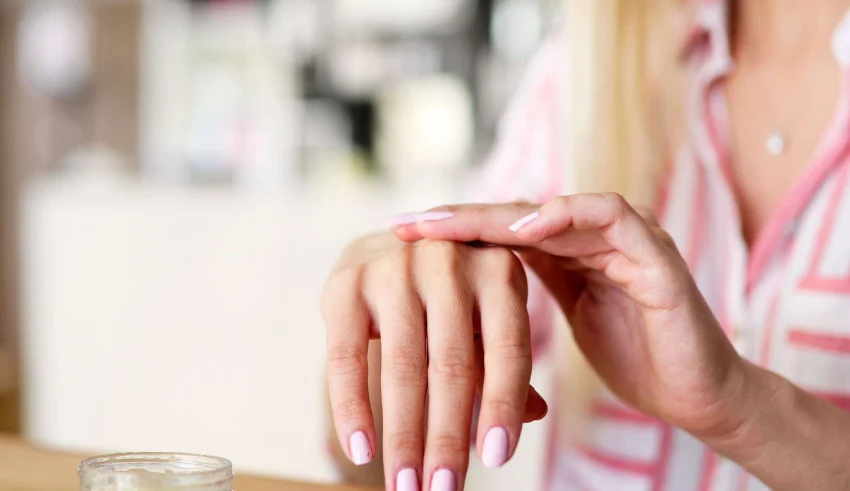 While hand eczema isn't a life-threatening condition, it can definitely test your patience, especially if it gets in the way of your daily activities. Thus, preventing this widespread condition is essential to avoid any complications. If you have already joined the eczema club, then you should know how to treat this skin problem appropriately, otherwise redness and scaling will only be the least of your concerns.
So, we bring you this article in collaboration with the dermatologist and plastic surgeon Dr. Nivine Nasr, to shed light on hand eczema, the prevention steps, and the appropriate treatments.
What Causes Hand Eczema?
Learning about your eczema triggers makes it much easier to avoid flare-ups. Speaking of which, Dr. Nivine Nasr enumerates the following factors:
Frequent hands exposure to water without proper drying.
Poor hand moisture, particularly during winter.
Overuse of perfumes.
Frequent use of lotions or soaps, especially the scented ones.
Overuse of hand sanitizers given the coronavirus outbreak.
Generally speaking, hand eczema is a common condition among housewives, mainly because their hands are often exposed to water while cleaning, dishwashing, and performing other tasks. However, that doesn't rule out the fact that other people might be prone to hand eczema, especially now that everyone is going crazy about hand sanitizers.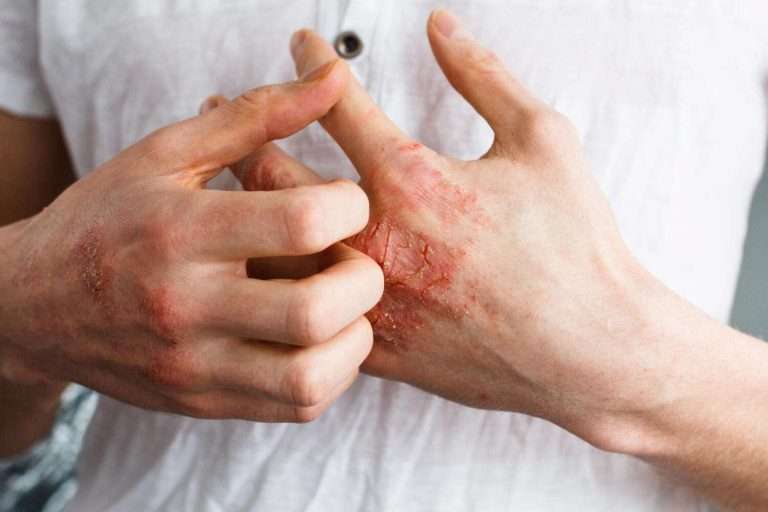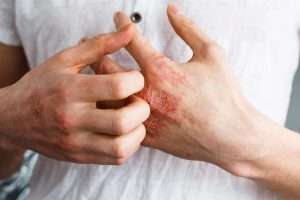 How to Prevent Hand Eczema?
As per Dr. Nivine Nasr's recommendation, here are 3 steps you can take to prevent hand eczema:
1- Dry your hands properly after washing them and use fragrance-free moisturizers.
2- Go for fragrance-free medical cleansers instead of regular soaps.
3- Always moisturize your hands, especially in dry weather.
So, take these steps to avoid not only hand eczema but also complications such as skin bleeding, weeping, and deep cracking.
No Definitive Cure!
Eczema is a skin disease that can go away and flare all over again. So, it's necessary to adhere to an eczema-friendly lifestyle by following the above-mentioned steps.
As Dr. Nivine Nasr explains, you can treat hand eczema by using a gentle fragrance-free cleanser rich in vitamins and minerals to keep your hands hydrated. She also adds that using a rich moisturizer is a must to help restore the skin barrier.
Keep in mind that eczema treatment helps you control the condition and does not cure it. Hence, changing your daily habits is key to reducing eczema symptoms.
At last, we recommend you use the following products that will help you combat hand eczema effectively , all from Ducray, the leading brand in providing efficient solutions to skin problems:
– Dexyane MeD Soothing Repair Cream: Apply this cream directly to eczema lesions to treat them and limit their recurrence. It is highly effective in soothing skin irritation and reducing itching.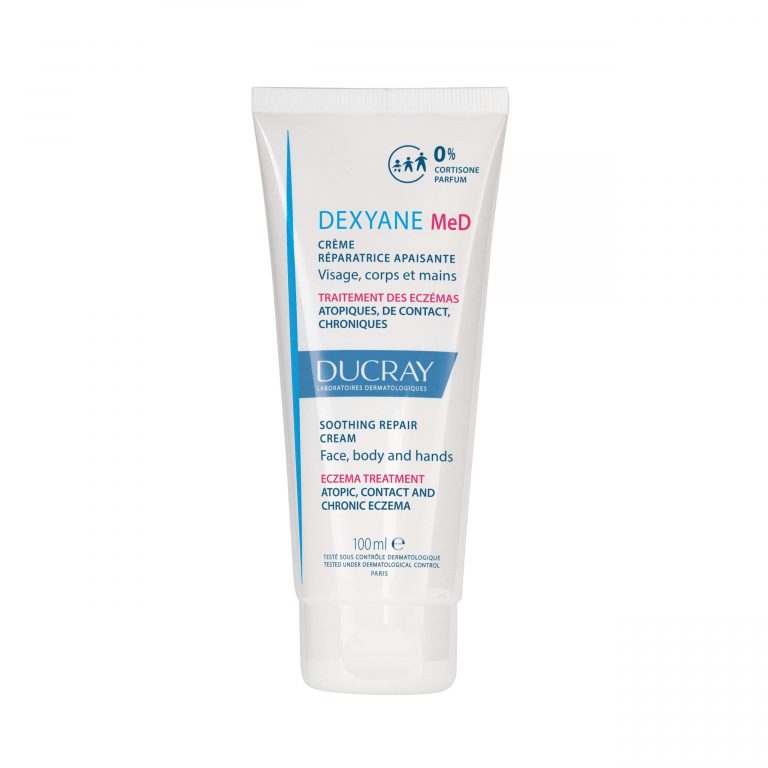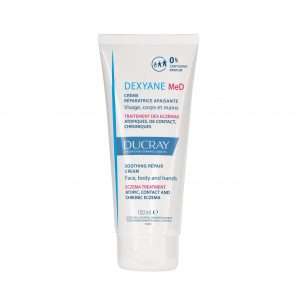 – Dexyane Anti-Scratching Emollient Cream: If you suffer from hand eczema, you need an anti-scratching cream. Ducray brings you this product that soothes itching, and reduces scratching. It restores softness and comfort to your skin and helps repair the altered skin barrier.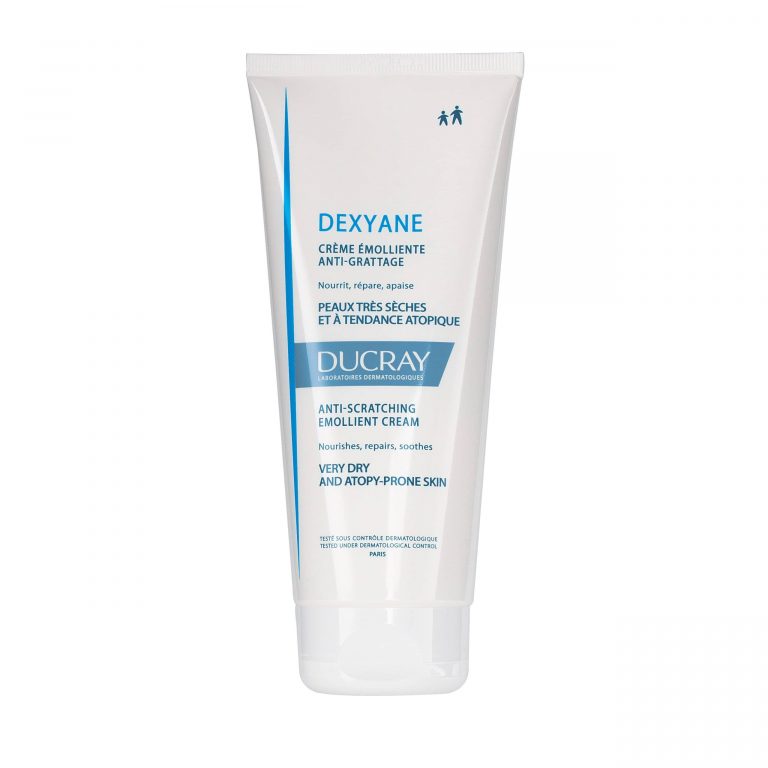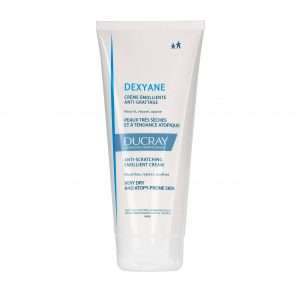 – Dexyane Ultra-Rich Cleansing Gel: As Dr. Nivine Nasr has mentioned, using a medical cleanser is essential to take care of hands prone to eczema. So, opt for this cleanser from Ducray wichh soothes irritation, cleanses your skin gently and keeps it from drying out.