Summer is well under way, and now more than ever a change up in your skin care routine is crucial considering climate change and external factors. But there are plenty of products out there! Keep reading as we're rounding up your 5 go-to beauty essentials for this summer.
1- Facial Cleanser
Whereas cleansers may seem like the norm throughout all seasons, in the summer you need to step up your cleansing game, as your skin is more exposed to dust and dirt which can clog your pores. The more build-ups remain on your face, the more infections they can cause, which may lead to pimple formation. That's why, you should make a room for a good facial cleanser in your vanity, and make sure you use it every day, morning and evening.
2- Moisturizing Serum
Just when the heat won't go easy on your skin, it should come as no surprise that moisturizing serum is your savior. The high temperatures and the blistering sunlight deprive your skin of its natural moisture. So, pamper your skin with a serum that contains hyaluronic acid, which is considered one of the best hydrating active ingredients, in addition to natural oils. Apply the serum on your skin morning and evening before the moisturizing cream.
3- Moisturizing Cream
If you want to help your skin beat dryness, the moisturizing cream is a product you cannot do without. Look for a cream that provides your skin with the elements it needs the most, such as hyaluronic acid, natural oils, fatty acids, glycerin… These ingredients make a real difference and help you say hello to a refreshed and super hydrated skin in the mid-summer days.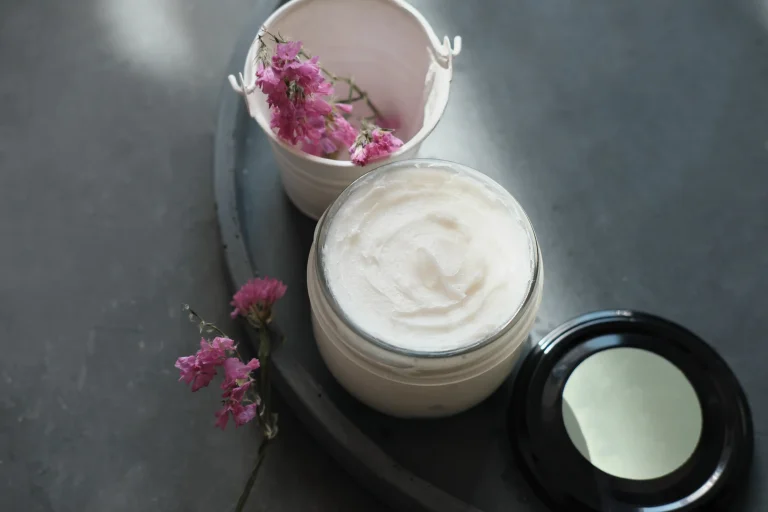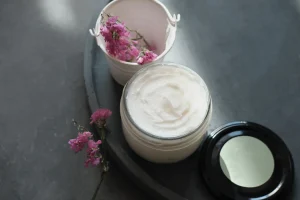 4- Eye Contour Cream
The eye contour is an extremely sensitive and delicate area which requires your highest attention especially in the summer as it is exposed to many factors that could negatively affect the skin around the eyes such as sun, lack of sleep, and chlorine used in swimming pools… In other words, don't settle for less than a good quality eye contour cream that moisturizes this area, reduces puffiness and dark circles and helps prevent the appearance of fine lines and signs of aging.
5- Protection From Sun and Pollution
This has become one of the most important steps in any skin care routine to protect your skin from external harmful factors such as UV rays and free radicals caused by pollution, which can lead to premature aging and skin damage. Anti-pollution sunscreens contain antioxidants that disarm free radicals, they come with a high SPF to protect you from the sun's rays and can also help moisturize your skin. This way, you can knock out both protection and hydration in one product.
Last Updated on February 13, 2023