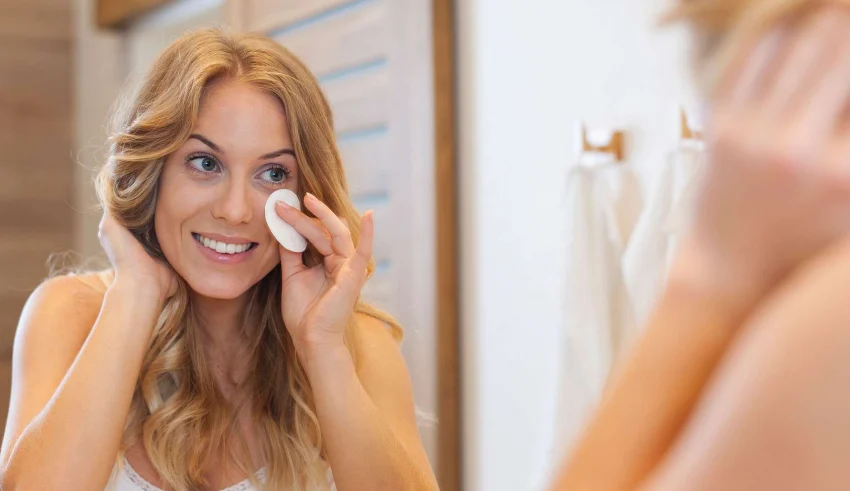 Nothing would be as awesome as catching up with a relative, but catching up with an acne sufferer relative makes you wonder; can acne run in families? It's safe to say that the question our readers ask us more and more has now an answer.
The Dermo Lab in collaboration with the dermatologist Dr. Reham Hamed will reveal the right answer. Read on!
Genetic Predisposition to Acne
According to Dr. Reham Hamed, there is no specific gene you can inherit that makes you more susceptible to having acne. However, acne is still somehow genetic. Some families have genetic predisposition to this skin problem, and some genetic mutations may increase the risk of developing it.
Such genetic mutations could be the tendency to overproduce dead skin cells, and eventually ending up with clogged pores and excess sebum. Usually, this leads to oily skin that can trap bacteria in the pores and cause acne. Hence, if both parents had acne at some point of their lives, children's risk for having acne breakouts may be higher at a certain age.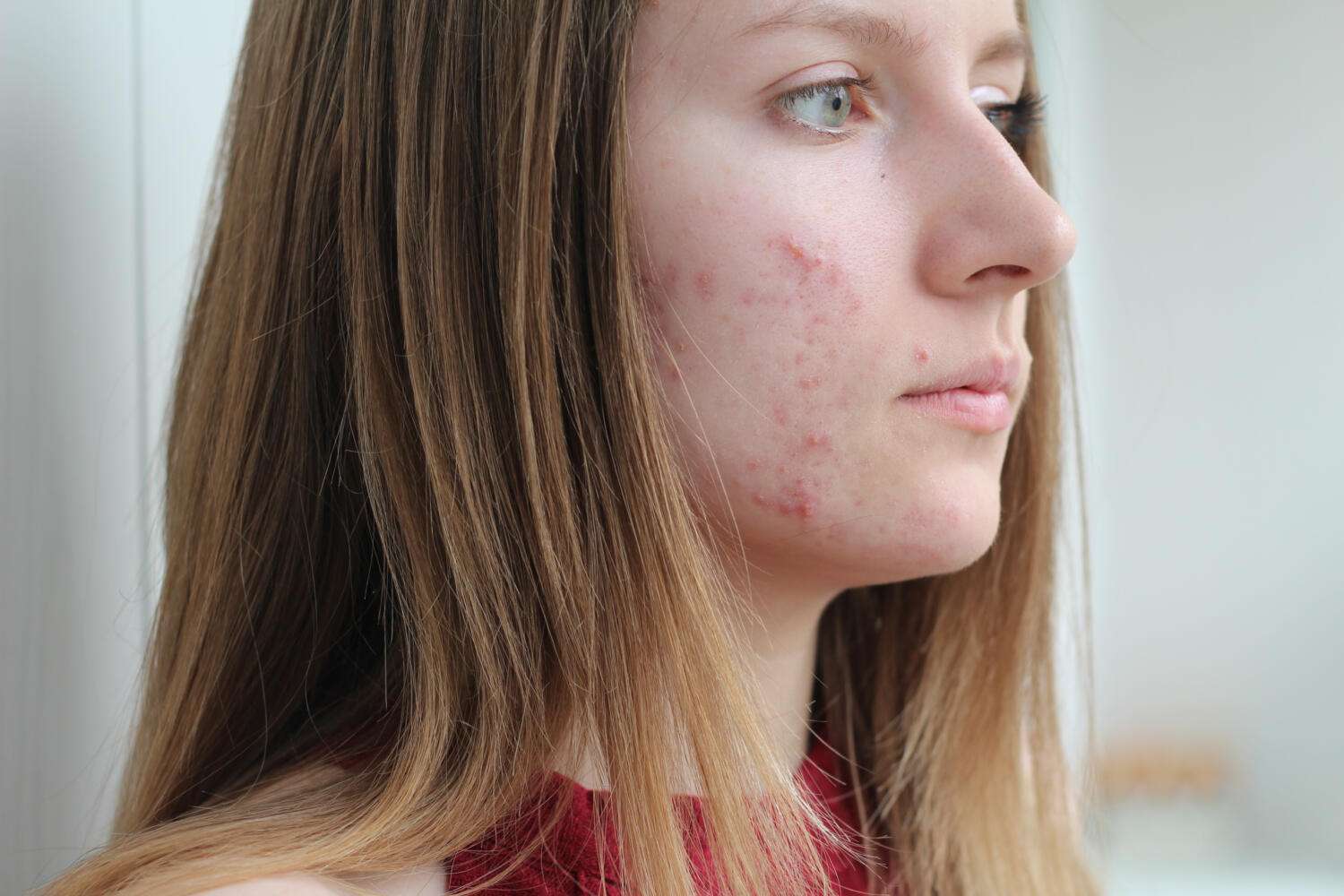 Other Factors That Can Contribute to Acne
Dr. Reham Hamed indicates that genetics is not the only factor that can cause acne. Other contributors are:
Diet: You're more likely to have acne if you eat fast food or acne-triggering foods such as dairy products. Also, consuming high-carb foods causes insulin resistance, which can lead to acne breakouts.
Environmental Factors: Pollution and other environmental factors have been proved to cause inflammatory acne.
Hormonal Imbalances: Fluctuating hormones can play a significant role in triggering acne, especially in women. Such fluctuations may occur during puberty, and at various times during the menstrual cycle. Some women also suffer from pimples during menopause. On top of that, certain hormonal conditions such as polycystic ovary syndrome may be the main cause of acne.
Certain Medications: Some drugs are known to exacerbate acne, the likes of antidepressants, antiepileptics, antituberculosis drugs, and vitamin B compounds. But of course, don't stop taking any medication without referring to your doctor first.
How to Treat Genetic Acne?
Though acne is 80% linked to genetic factors, suffering from it doesn't have to be your destiny. In this regard, Dr. Reham Hamed recommends a few steps you can take to reduce breakouts:
1- Avoid Unhealthy Foods: Instead of fatty and greasy foods, go for a diet rich in antioxidants such as fish, flaxseeds, and probiotics. Also, make sure to avoid milk and other dairy foods.
2- Manage Your Stress: Try your best to avoid stressors, and devote some time to relax, meditate, enjoy your hobbies or exercise.
3- Avoid Trying New Products: You can't resist the urge of trying new products all the time? Well, maybe you should reconsider your practices, as this can get your skin irritated. If you're not sure which product is right for your skin, consult a dermatologist who can recommend the right ones for acne-prone skin.
4- Consult a Dermatologist: Don't overthink visiting the dermatologist to prescribe you specific pills or topical ointments to clear the pimples.
5- Use Noncomedogenic Products: Noncomedogenic products are free from ingredients that can clog your pores such as cocoa butter and coconut, which are often used in cosmetics or applied directly to the skin.
6- Don't Touch Your Face: The more you touch your pimples, the longer they will take to heal and disappear. When you touch your face, you can transfer bacteria and oils to other skin areas. So, make sure to keep your hands off your face!
In short, the long overdue answer is yes, acne can be genetic. But you and acne don't have to be endgame, a few simple steps and a good daily skin care routine can do just fine.
To help with genetic acne, we recommend you rely on the following products from Eau Thermale Avène, the pioneering brand for skin care products:
– Cleanance Cleansing Gel: Use this cleansing gel to deeply cleanse your skin. Its soap-free formula contains a variety of soothing ingredients that remove impurities and excess sebum. So, if you're yearning for a clear skin, give this face wash a go.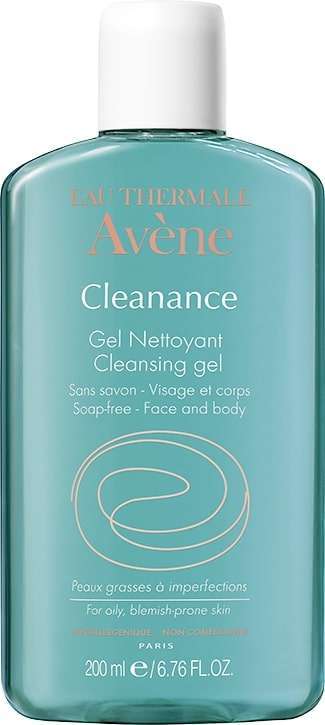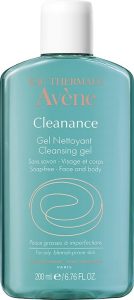 – Cleanance Comedomed: Onto clean skin, apply this topical cream that clears pimples and blackheads, and reduces the appearance of new blemishes. It has a proven effect of clearing impurities after just 7 days of use.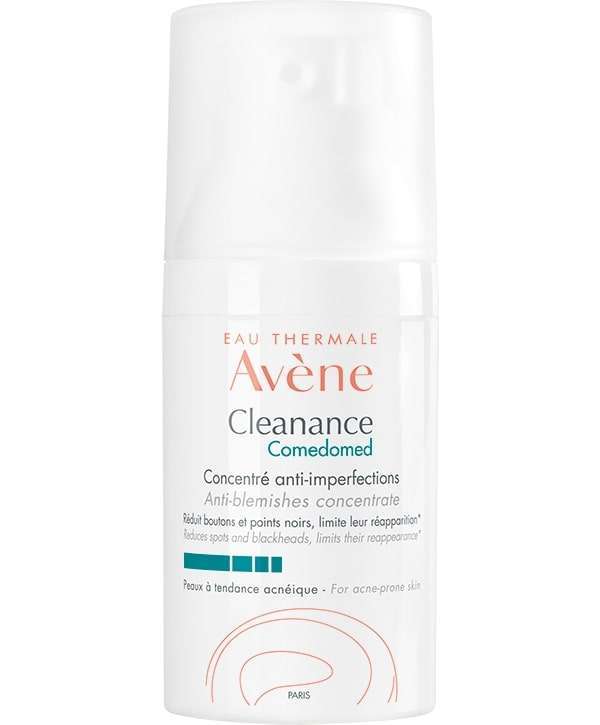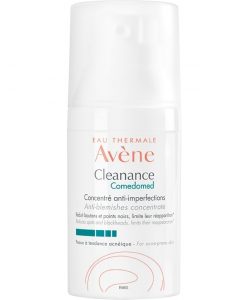 – Very High Protection Fluid SPF50+: Apply this sunscreen to completely protect your skin from the sun's UVA and UVB rays. Thanks to its smooth fast-absorbing texture, this sunscreen shields your skin from sun rays without leaving any shiny marks.