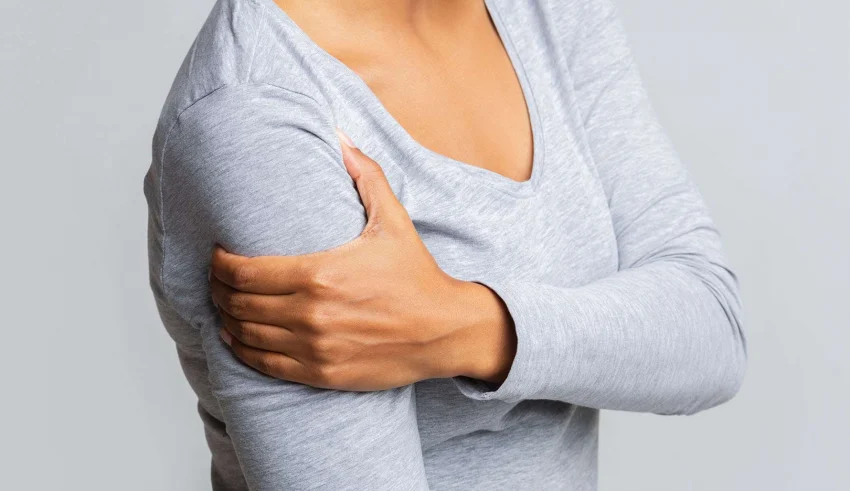 We're always looking for an excuse to celebrate winter; from hot chocolate, seasonal soups, to cosy blankets, and the list goes on and on … but none of these excuses can make up for winter itch. Itchy skin can definitely ruin your winter, with all that scratching leading to scaling, cracked skin, ulcers, and even bleeding. Not to mention that when scratching, your fingernails can transfer bacteria from one area to another. If all these consequences aren't enough to raise your fighting spirit, nothing will. To help you put an end to this condition this winter, The Dermo lab has reached out to the dermatologist and cosmetologist Dr. Samar Khalil, to shed light on the causes and solutions of winter itch.
What Causes Winter Itch?
Dr. Samar Khalil indicates that dry skin becomes more common during the winter months. How? Some cases of dry skin are caused by internal factors (also known as personal predisposition to dehydration), other cases are caused by external factors such as dry weather, low temperatures, and humidity, which unsurprisingly lead to itchy and easily irritated skin.
This condition isn't usually serious, but in some cases, it can be severe, causing bleeding scratches. Sometimes, itching can get in the way of your daily activities, or even turning a good night of sleep into a nightmare.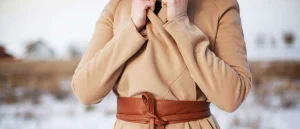 How to Combat Winter Itch?
If you suffer from winter itch, Dr. Samar Khalil recommends you take the following steps to reduce itching:
1- Break bad bathing habits: Hot water strips your skin of its moisture and makes it more prone to dryness. Thus, break the habit of showering with hot water, and rather use lukewarm water to prevent itching. Also, make sure to limit your shower time to only 10 minutes.
2- Cleanse your skin: If you're one of those who rely on synthetic soaps to cleanse their skin, don't be surprised by the itching. Switch soap bars with a gentle and soothing wash rich in natural extracts. Also, avoid using loofahs because they remove the natural oils of your skin and dry it out.
3- Moisturize your skin after cleansing: You may not have given enough importance to moisturizing before, but if you're suffering from itching, you should think it twice. After washing your face and body, make sure to apply anti-scratching moisturizing cream or lotion to relieve the discomfort.
4- Rely on appropriate fabrics: After cleansing and moisturizing your skin, time to wear cotton clothes to complement the effects of the previous steps. Cotton fabrics don't cause irritation, thus in cold days, when you can't resist the urge of wearing wool, you can wear a cotton long-sleeved undershirt to prevent the contact of wool with your skin.
If you're suffering from severe itching that's causing scratches and bleeding, turn to a dermatologist to prescribe you topical steroids for a certain period. However, you must always keep in mind the above steps even when seeing a dermatologist.
To help you provide the best care for your dry, itchy skin, we recommend you adopt a holistic skin care routine using the following products from Ducray, the innovative brand for trusted skin products:
– Dexyane Ultra-Rich Cleansing Gel: First off, cleanse your skin with this gentle rich cleansing gel. It properly cleanses your skin and works as an anti-irritant, which greatly reduces dry skin itching.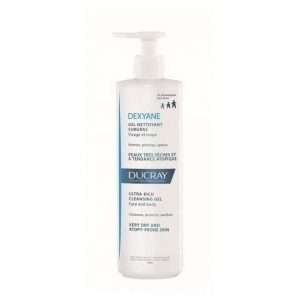 –

Dexyane Anti-Scratching Emollient Cream:
After cleansing your skin, apply this anti-scratching cream, which helps repair your damaged skin barrier and reduce irritation. At the same time, this cream deeply moisturizes your skin and provides it with all the emollients needed.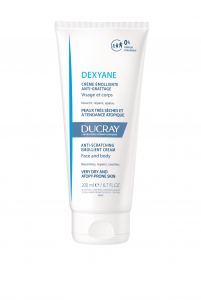 –

Dexyane MeD Soothing Repair Cream:
 If you suffer from eczema lesions, use this cream to heal them by applying it directly on the eczema marks. One of its most prominent components is beeswax, which treats the lesions, works on their disappearance and reduces their recurrence.