Do you wake up in pain with blood all over your sheets? Are you afraid to fall asleep because you can't control your scratching? Do you have to be careful with everything you put on your skin? We know you need to get this off your chest because growing up with eczema stinks, but hey, you're not alone. To help you cope with this condition, The Dermo Lab will share with you everything you need to know about eczema, in collaboration with the dermatologist and cosmetologist Dr. Stephanie Arnaout. Read on! 
What is eczema?
Understanding the meaning of eczema can help you determine whether you have it or not. Eczema, also known as atopic dermatitis, is a chronic skin condition characterized by itchy, inflamed patches on the skin. It can develop at any age but it's often seen in babies and young children. 
Eczema is not contagious at all. Even if you have an active rash, you cannot pass the disease on to someone else. 
Keep reading to learn more about the causes of eczema and how to treat its symptoms.
What are the symptoms of eczema?
Before we dig into the causes of eczema, let's start with the underlying symptoms.
It is not always easy to identify whether or not eczema is the culprit. Everything from allergies to a condition like psoriasis can cause skin problems that can resemble eczema symptoms. As if these chronic skin problems weren't frustrating enough, they can also be incredibly confusing. 
According to Dr. Stephanie Arnaout, both eczema and psoriasis cause red, dry, scaly spots. However, they occur in different areas of the body as follows:
Eczema usually affects the face, hands, neck, and folds. It also causes more itching than psoriasis.

Psoriasis usually affects the elbows, knees, scalp, and nails.
In case of doubt, the diagnosis must be made by a physician who confirms the condition you are suffering from. 
As discussed, the itching caused by eczema can be a whole different ball game. Depending on the severity of eczema on the skin, the itching can be intense and constant, getting worse when you try to sleep. It may seem irresistible to attack it with your nails, but try not to do so because scratching might lead to an infection.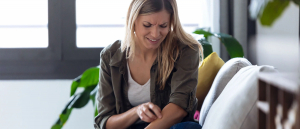 What causes eczema?
Generally, eczema is caused by a dysfunction in the skin barrier that prevents the top layer of skin from properly retaining moisture and protecting it from irritants, allergens, and environmental elements. As a result, this loss of barrier function makes your skin more fragile and prone to infection and dryness.
Eczema is a chronic disease, but different factors can make it worse and trigger outbreaks. For example, eczema might be associated with health problems such as asthma and hay fever. Not surprisingly, these three diseases have similar triggers, such as pollen, dust mites, cold and dry air, colds or flu, exposure to chemicals, stress, perfumes, etc.
Other factors can also make eczema worse, such as:
Taking a long hot shower and not moisturizing your skin afterward.

Using scented or antibacterial soaps when you shower or wash your hands as they can remove too much of your skin's natural moisture.
Dr. Stephanie Arnaout points out that it is best to avoid certain ingredients in products and clothing that can aggravate eczema, such as perfumes, harsh cleansers like acid and alcohol, and wool or polyester clothing.
How to take care of very dry skin prone to eczema?
According to Dr. Stephanie Arnaout, the best way to reduce the pain and itching caused by damaged skin is to use cleansers adapted to eczema-prone skin, followed by suitable moisturizers. She explains that if you do not benefit from these measures, you should consult a physician for special eczema treatments, available only upon prescription.
Irritated skin requires gentle cleansing with water no hotter than 34°C and a suitable care product. It is important to opt for soap-free, fragrance-free cleansing products adapted for sensitive skin. XeraCalm A.D Lipid-Replenishing Cleansing Oil from Eau Thermale Avène, trusted by millions worldwide, has a unique oily texture that foams to seal in moisture and restore the skin's protective barrier. This fragrance-free, soap-free product is suitable for infants, children, and adults for facial and body cleansing.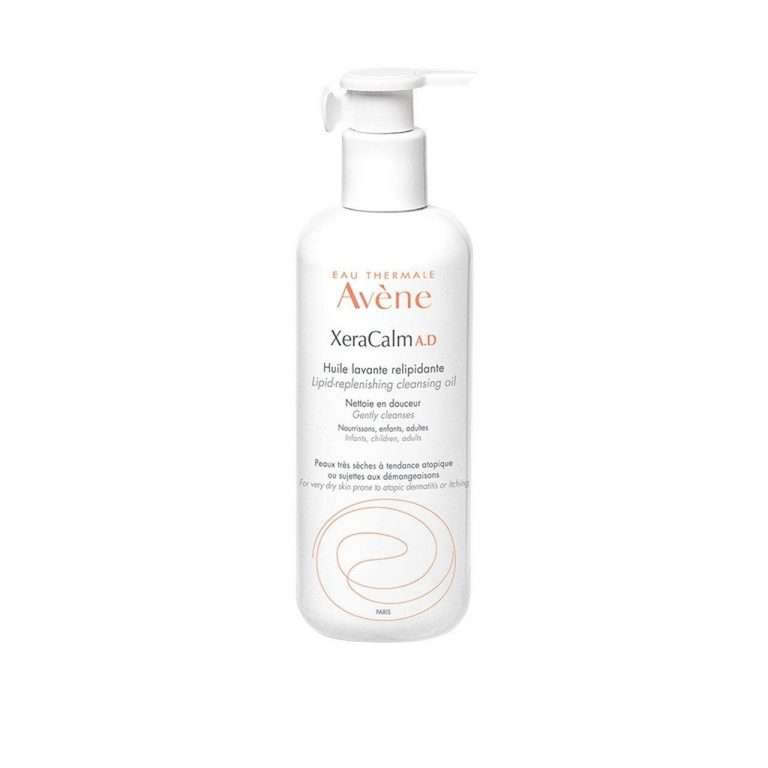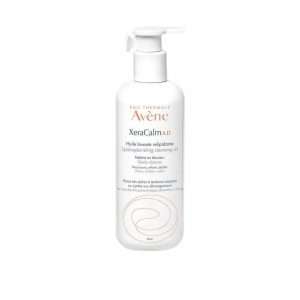 Follow with Eau Thermale Avene XeraCalm A.D Lipid-Replenishing Cream once or twice a day to dry areas of the face and/or body. This product moisturizes and nourishes the skin and is very effective in reducing itching. Also, it helps rebalance the microbiome while supporting the skin's defense system for healthy skin.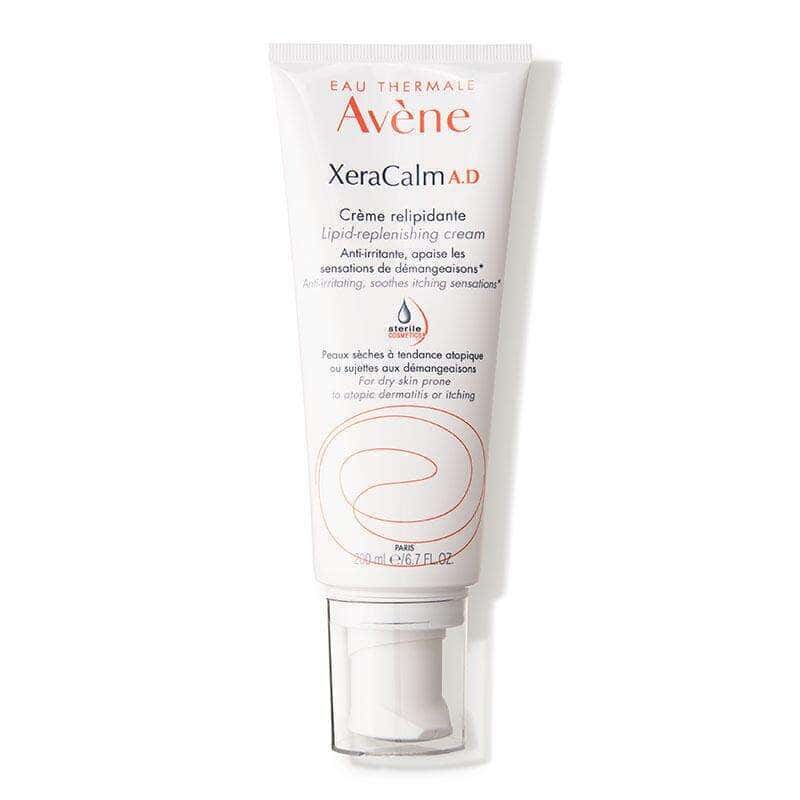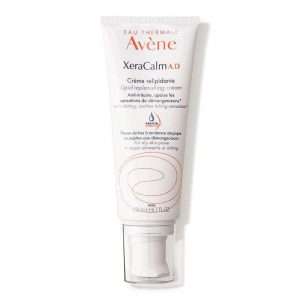 If you are looking for a more natural formula, we recommend you use the below oat-enriched products from A-Derma, the first dermo-cosmetic brand with a plant active ingredient from natural origin.
Start with a cleanser, A-Derma Exomega Control Emollient Shower Oil, which gently cleanses the skin, calms irritation, and soothes dry skin. This emollient cleansing oil is suitable for the whole family, even infants, as daily hygiene for dry skin prone to eczema.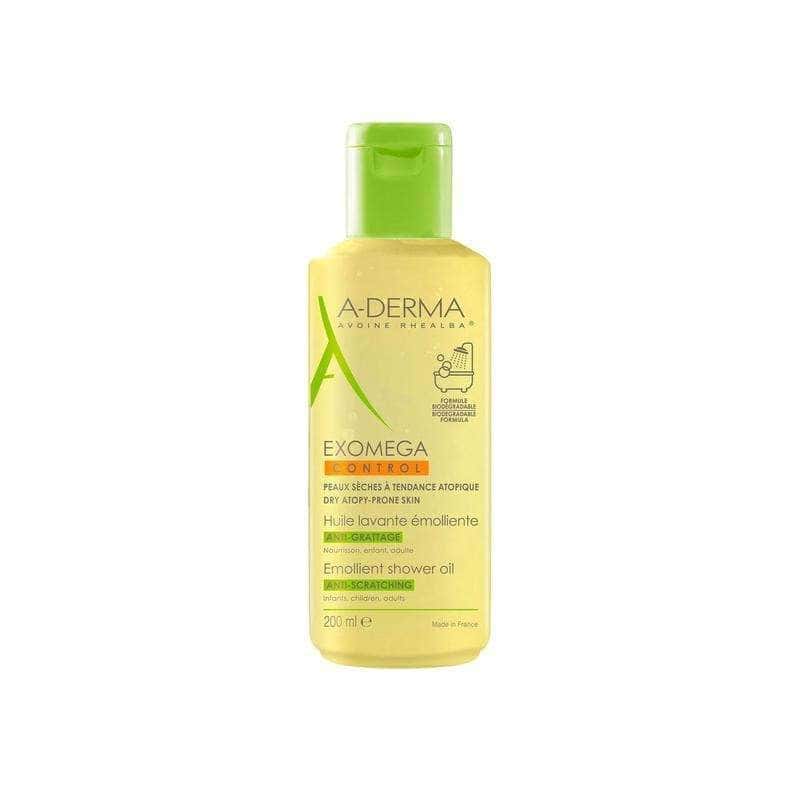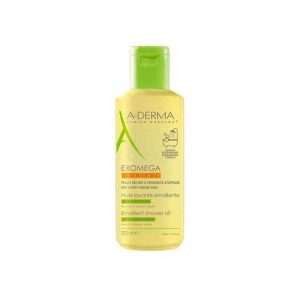 After cleansing your skin, apply A-Derma Exomega Control Emollient Cream, a moisturizer that fights the dryness caused by eczema and reduces the itching sensation. Thanks to its natural ingredients, including Rhealba® Oat plantlet extract, this cream controls sensations of irritation in newborns, children, and adults.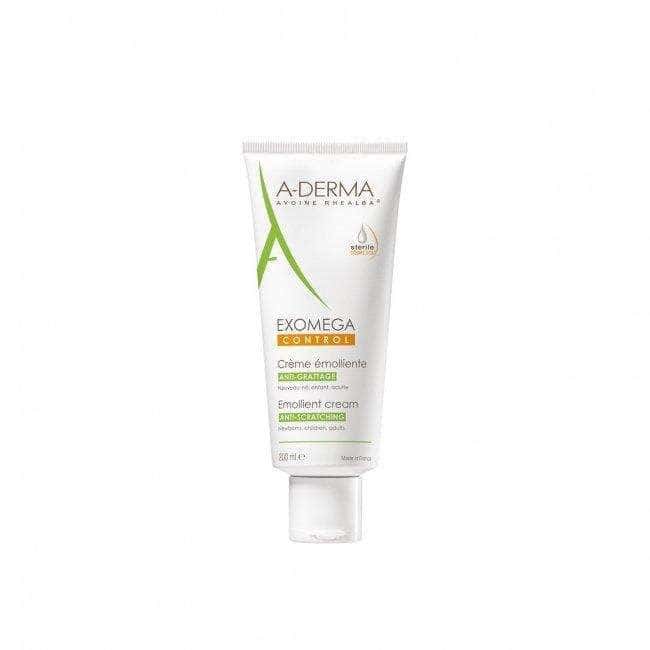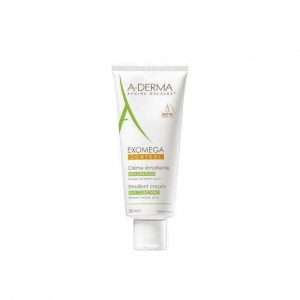 If you have severely dry skin, we recommend you go for a thicker texture such as A-Derma Exomega Control Emollient Balm, a treatment that immediately soothes dry and atopic skin from birth. Only one application per day is enough to reduce irritation and itching.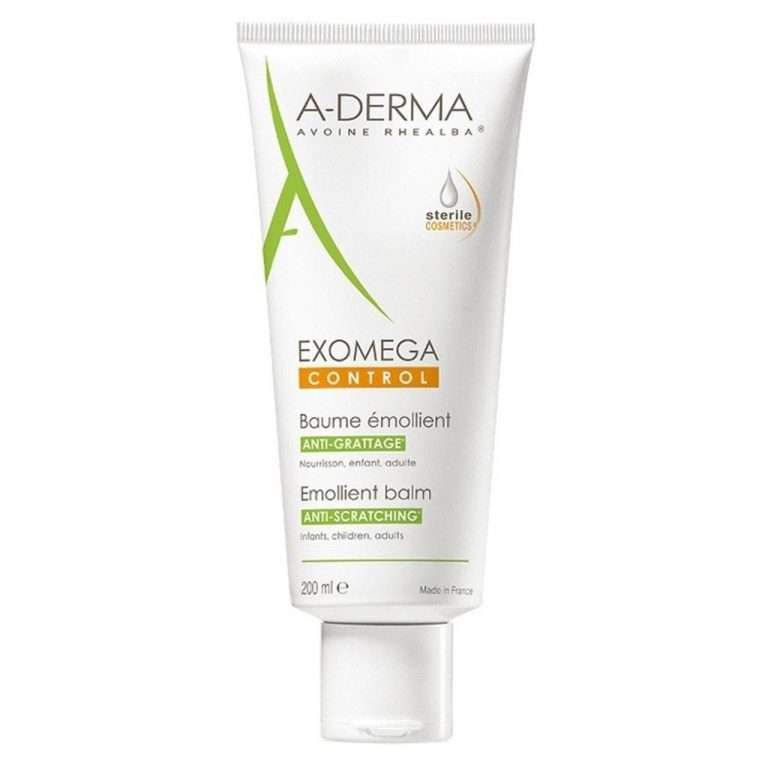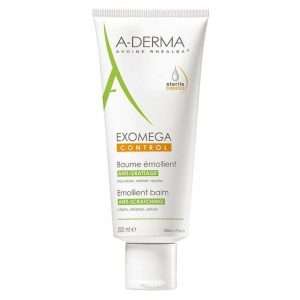 How to treat eczema lesions?
In case of eczema outbreaks, we recommend this ideal routine to treat eczema lesions.
Start with a cleanser; the use of a medical cleanser is essential to take care of very dry and atopic skin. Dexyane Ultra-Rich Cleansing Gel from Ducray, the innovative brand for trusted skin products, soothes irritations, gently cleanses your skin, and protects it from dryness.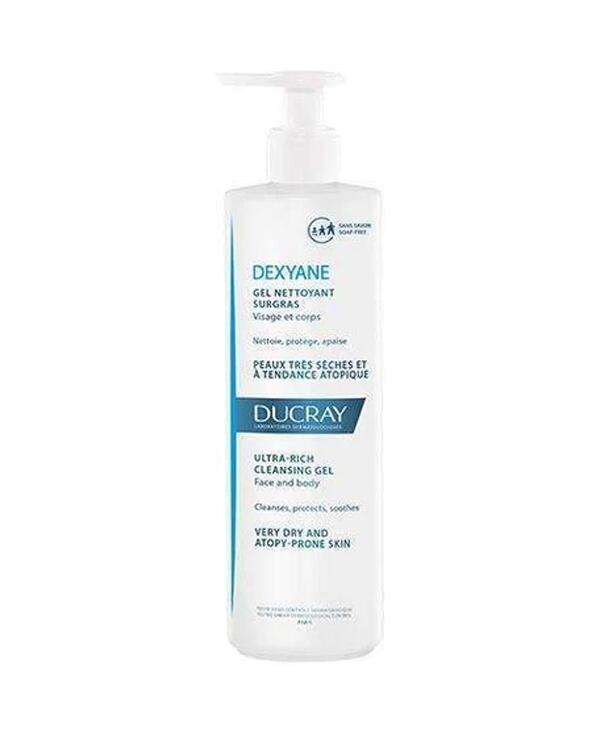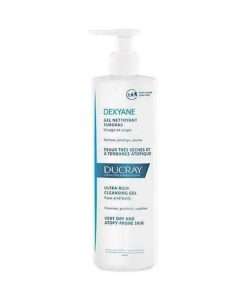 On the areas outside the lesions, use Ducray Dexyane Anti-Scratching Emollient Cream to repair your damaged skin barrier and soothe the itch. This cream provides a perfect balance between hydration and nutrition.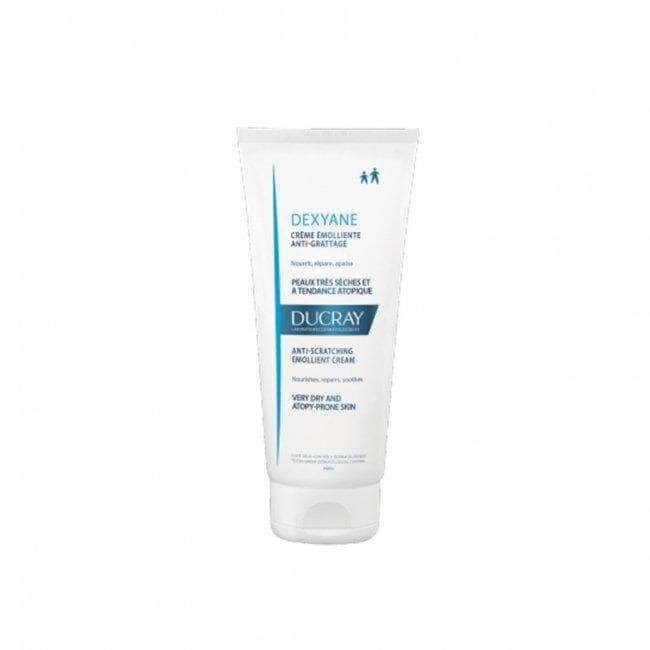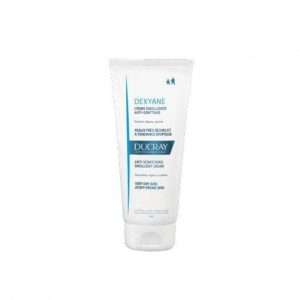 Eczema can cause cracks and even bleeding, especially if you scratch a lot because of the itch. Possible complications include bacterial or viral infections that can get into the skin through these cracks. 
Hence, eczema lesions should be treated with an adequate cream such as Ducray Dexyane MeD Soothing Repair Cream. This skin repair cream treats and supports the disappearance of eczema lesions. Thanks to its pleasant texture which forms a semi-occlusive superficial film, the skin is protected and the intensity of inflammation is reduced. Apply once or twice a day directly to inflammatory eczema lesions.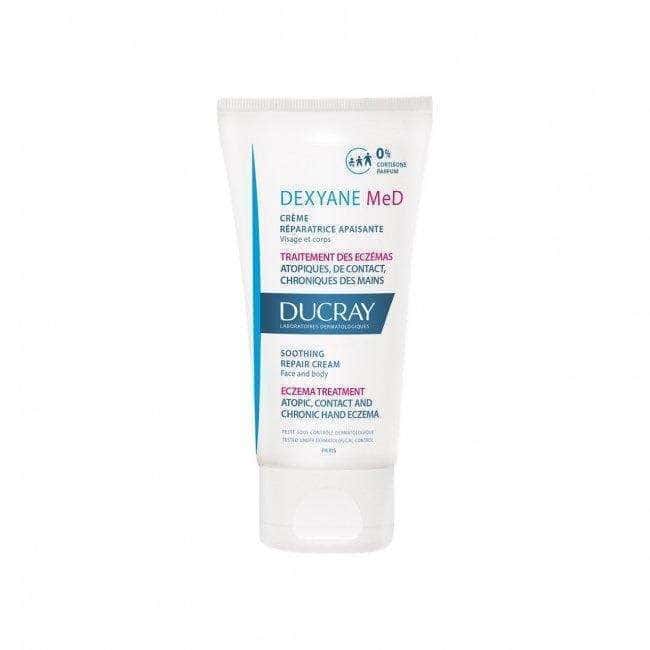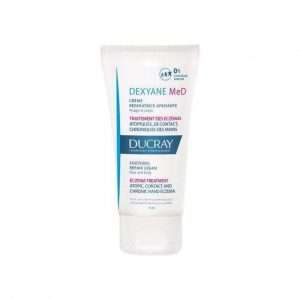 How can I reduce the risk of eczema? 
The following measures can prevent eczema outbreaks:
Wear loose clothing made of cotton. Avoid wool and polyester.

Use a mild laundry soap and make sure that the clothing is well rinsed.

Avoid sudden changes in temperature and humidity.

Avoid long, hot baths, which can dry out the skin.

Drink at least eight glasses of water per day. 

Learn to manage stress. 

Limit your exposure to well-known irritants and allergens.
Last Updated on February 10, 2023