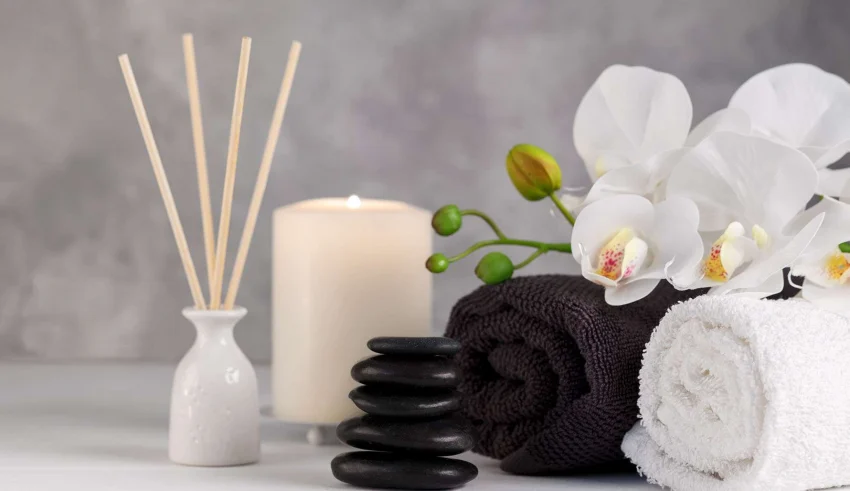 Though most countries have eased the Coronavirus precautionary measures, dropping by a gym, a pool, or a spa is still a major concern. If you're one of the cautious people, The Dermo Lab has brought you this topic to reveal the best way to enjoy a well-deserved session of pure self pampering at home.
Follow these simple steps and indulge in a wonderful spa experience:
1- Set up a Relaxation Spot
A spacious bathroom in your house makes for a great chilling area. But if the bathroom is small, your bedroom or living room will do the job. It goes without saying that a deckchair is key, as it serves up super chill vibes!
2- Set the Tone for Your Spa Day



Upgrade your serenity experience with these simple steps that will make you live the true spa dream. Start off with soothing music, light four to five scented candles and lay on a soft towel. You can also spritz the air with aromatic sprays such as the relaxing smell of jasmine, lavender or rosemary. You'll love the way it sets your mood!
3- Prepare the Spa Kit



What would a spa be without a hot feet basin?! You can use the feet massager but the hot basin will work its magic too. You'll also need a few small towels and a hair tie. As for the products, keep your hands and feet creams on deck, along with a face mask, serum and body lotion.
4- The Spa Stages



Devote twenty to forty minutes to yourself, you definitely need it! Play the music, tie your hair up then move your neck and shoulders while doing some light stretching exercises. Lay on the towel with a bathrobe on. Put the mask on your cleansed face and leave it for 15 minutes.
Dip your feet in hot water, then rub, dry and massage while using the foot cream. The foot massage increases your feel-good hormones which allows complete relaxation. Apply the body lotion and massage from the ankle up to the top. You don't need to put serious effort, some simple motions will do the job. For your hands, apply the dedicated cream starting from your fingers and palm and move slowly up to the elbow.
You can then remove the mask, cleanse your face and apply your hydrating serum. Stretch for about ten minutes and push away negative thoughts while listening to relaxing music.
5- The Post-Spa Stage



Enjoy a cup of mood-boosting green tea or a fruit smoothie to complement your wind down session. You can also have a snack that improves your overall mood such as a banana with peanut butter or a handful of cranberries.
We wish you a wonderful time!