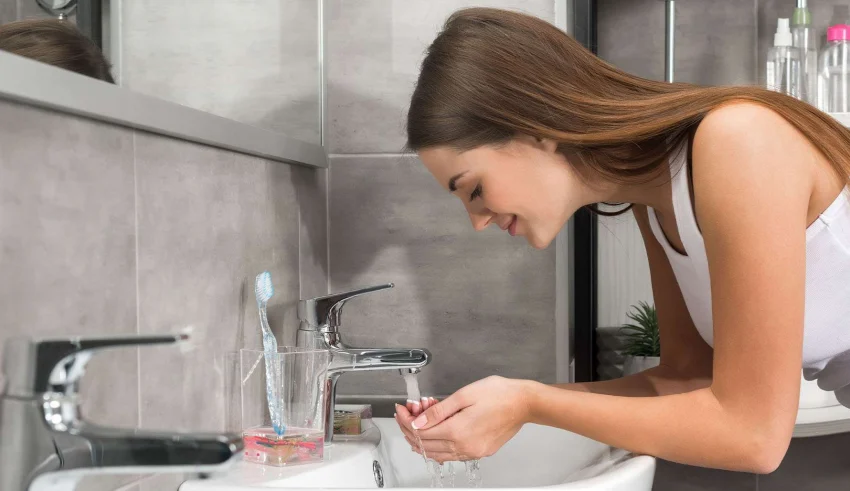 Do you have acne-prone skin? Are you looking for a cleanser that will help clear your skin and reduce breakouts?  
Keep reading as The Dermo Lab will explain to you the importance of using a cleanser and help you choose the best one for your skin.
Why is the cleanser an important step in your skin care routine?
Many products go into your daily skin care routine, but at the top of the list there is, of course, the cleanser. Why? Because it removes dirt and sebum built-up on the skin which clog the pores and lead to pimples; the cleanser is key since it prepares your skin for the next steps in your skin care routine. 
The cleanser also plays an essential role in removing all remaining traces of makeup on the face even after using a makeup remover. It gently exfoliates the skin, clears pores and allows for better absorption of serums and creams. 
Is there a cleanser for every skin type?
Of course, it's crucial that you choose your cleanser depending on your skin type. If you have dry skin, look for a cleanser rich in moisturizing ingredients. If you have sensitive skin, opt for a cleanser with an alcohol-free and fragrance-free formula. For normal skin, go for a gentle cleanser that does not dry out your skin. 
As for combination skin, you should go for a cleanser that purifies skin pores and reduces excess sebum on the forehead, nose, and chin (aka T-zone) without drying it out. 
So, keeping an eye on the label is key when choosing the right cleanser for your skin type.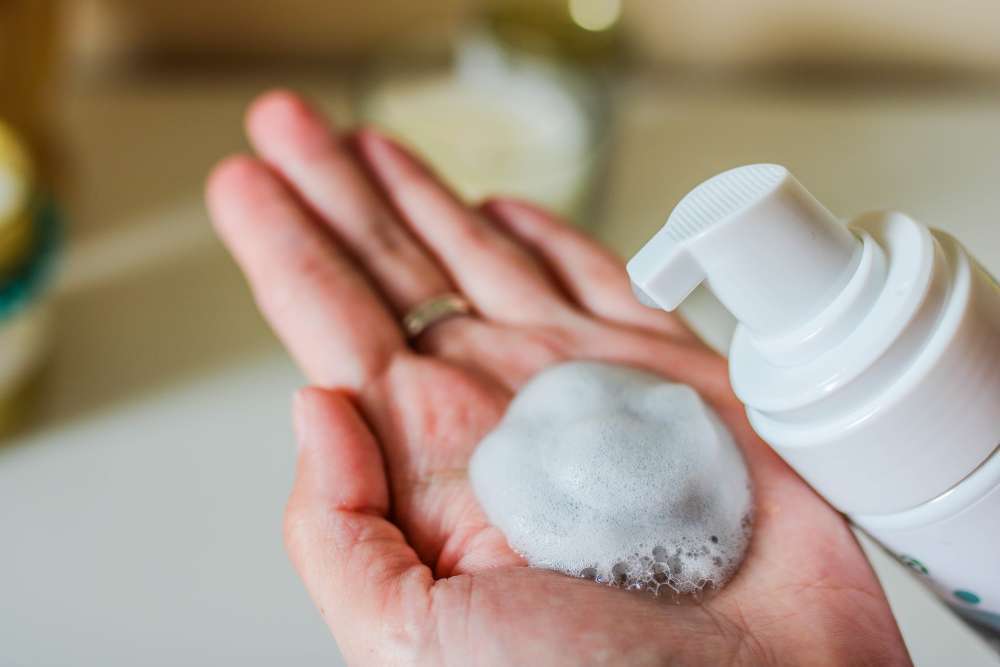 What about oily and acne-prone skin?
People with oily skin are more prone to acne due to the overproduction of sebum, hence, they should look for a cleanser specifically designed for oily skin.
According to Dr. Nancy Moufarrej, specialized in dermatology and cosmetology, the cleanser should be gentle enough to preserve the skin protective outer layer. You may be thinking that a harsh exfoliating cleanser would purify your skin, however, going too harsh will actually worsen acne breakouts.
It's also important to mention that while choosing your cleanser for acne-prone skin, opt for a purifying cleanser that clears out bacteria. And as per Dr. Moufarrej's recommendation, a good cleanser for acne-prone skin controls excess sebum production and reduces acne breakouts. 
Is the cleanser enough to clear up acne?
No, of course not… The cleanser is the most important part of your skin care routine, but you also need to use the right anti-blemish skin care product that complements its effects and eliminates blackheads and pimples.
Some people might think that oily skin doesn't need a moisturizer, which is completely wrong.  Never skip moisturizing, instead, go for an ultra-light texture. And don't forget to apply a lightweight sunscreen specifically designed for oily skin to protect your skin against UV rays.  
Not to forget the purifying mask, to be applied once to twice per week to further help unclog the pores and eliminate all the build-ups of oil and dead skin cells. 
We recommend you try the following routine from Eau Thermale Avène, the prominent brand for sensitive skin, trusted by millions of people around the world:
– Cleanance Cleansing Gel for Face and Body: a cleansing soap-free gel that may be used for face and body. This cleanser is rich in the Avène Thermal Spring Water, well-known for its soothing and anti-irritant properties. This cleanser controls the sebum secretions and removes all the built-up residues on the skin.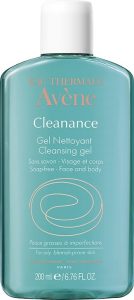 – Cleanance Comedomed: a concentrate for acne-prone skin characterized by its light texture and its high effectiveness in eliminating all visible blemishes.