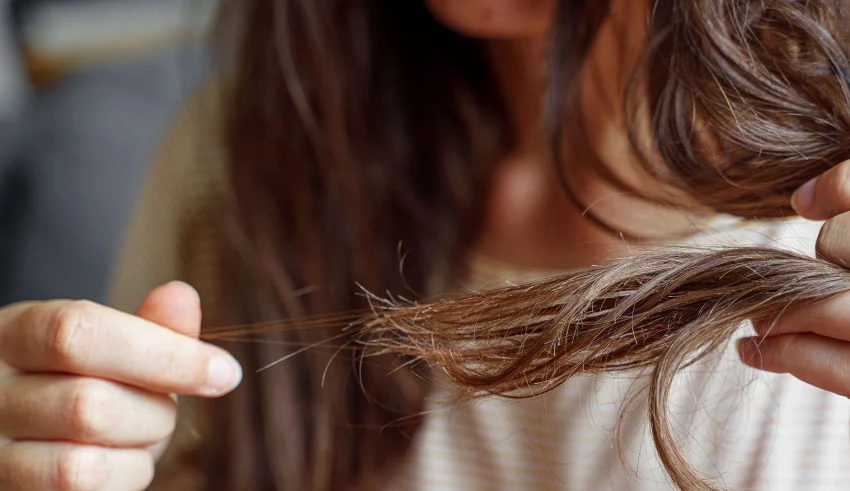 Everyone wants to know how to prevent hair loss. Or, everyone wants to cling to the idea that it might be possible, even if they're not particularly concerned about hair loss. It's reassuring to know that there is always a solution if the situation ever gets worse.
But while there are a lot of gimmicky devices, procedures and supplements out there – each promising to be the revolution – there are really only a few that work. So, we are here to break it all down for you in the clearest possible terms. We have solicited the expertise of the dermatologist and cosmetologist Dr. Lama Costantine to give you some advice on saving your hair.
What are the signs of hair loss?
Hair falls out for many reasons. Dr. Lama Costantine lists the following: heredity, aging, systemic diseases, diet, childbirth, hormonal imbalance, poor hairstyling, and medications.
The signs of hair loss vary between men, women, and children. However, people of all ages and genders may notice that more hair is accumulating on their hair brushes or in the shower tray.
Signs of hair loss in men may include:
Thinning hair on the scalp

A receding hairline

A horseshoe-shaped pattern that leaves the crown of the head exposed
Signs of hair loss in women can include:
A general thinning of the hair, especially on the crown of the head.
Signs of hair loss in children and young adults can include:
Sudden loss of patches of hair

Complete loss of all body hair 

Broken patches of hair and incomplete hair loss on the scalp and/or eyebrows

Excessive hair loss, but not complete baldness, due to various illnesses and drug treatments, rapid weight loss, anemia, or stress.
What is the best solution to prevent hair loss?
While it is impossible to reverse natural baldness, it is possible to protect your hair from damage. So, what prevents hair loss? Follow these 5 hair care tips to make your hair less likely to fall out.
1- Avoid hairstyles that pull on the hair 
Hairstyles such as tight braids and ponytails can pull your hair away from your scalp and loosen the bond between your hair and scalp over time.
2- Avoid high-heat styling tools
Using heat to style your hair dehydrates your hair follicles and leaves them vulnerable to damage. Hairdryers, straighteners, and curling irons can all harm your hair over time.
3- Do not chemically treat your hair or bleach it
Chemical treatments cause irreversible damage to hair follicles. That's why we urge you to limit your use of hair dyes, highlights, peroxide treatments, and perms.
4- Use a soft natural fiber brush
Using a soft natural fiber brush promotes healthy oil levels in your hair. By brushing gently in one direction, starting at the top, and working your way down to the ends, you'll help smooth and condition your hair's cuticle on a molecular level. 
5- Reduce stress
Stress is one of the main causes of hair loss. It can stop hair growth and lead to excessive hair loss. It can also cause an autoimmune reaction, where the body's immune system attacks the hair follicles, resulting in hair loss.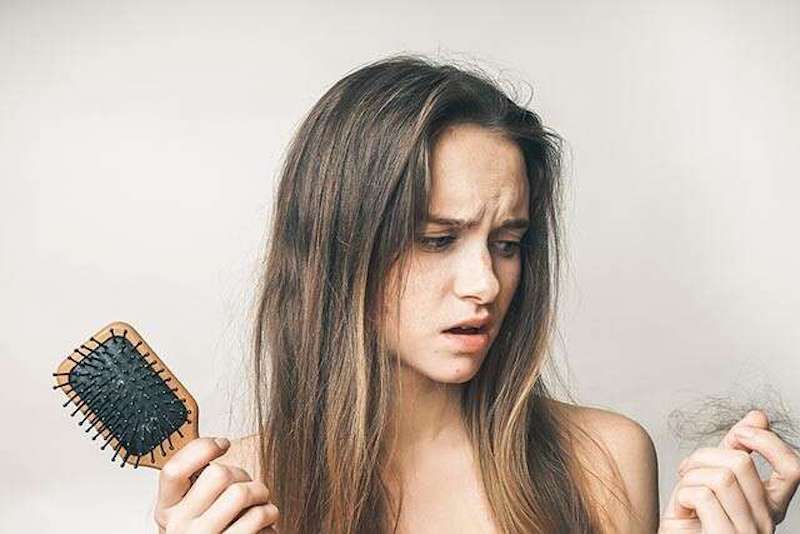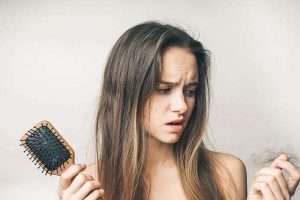 How to prevent hair loss after pregnancy?
Many women suffer from dehydration, fatigue, stress, and decreased estrogen levels as their bodies adjust to life after pregnancy. This leads to increased sensitivity of the hair follicles, which can lead to hair loss. Part of this hair loss is often linked to the stress and exhaustion of having a baby. This condition is temporary and should disappear within a year of the end of the pregnancy.
You can try to continue taking your prenatal vitamins to prevent post-pregnancy hair loss. You should also eat a healthy diet and avoid tight hairstyles that pull hair away from the scalp.
When dealing with this problem, you can use Ducray Creastim Anti-Hair Loss Lotion which is perfectly suited for post-pregnancy hair loss. The following section describes this product in detail.
How to stop hair loss?
To treat damaged hair, consider the following:
1- Choose your shampoo carefully 
Dr. Lama Costantine recommends washing your hair regularly with a mild shampoo. She adds that the best shampoos against hair loss contain vitamin B3, biotin, minoxidil, and caffeine.
We recommend Anaphase + Anti-Hair Loss Complement Shampoo from Ducray, the world's number one hair care brand. In addition to biotin, it contains monolaurin, an ingredient that curbs hair loss. This mild shampoo gently cleanses and nourishes thinning hair. Its smooth and creamy texture promotes microcirculation of the scalp. Apply, lather, rinse and reapply. Leave on for 2 to 3 minutes.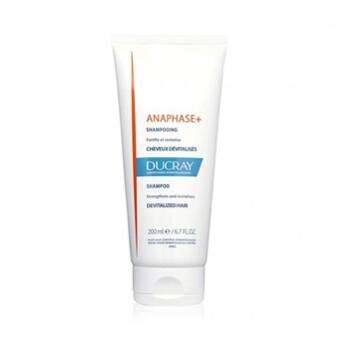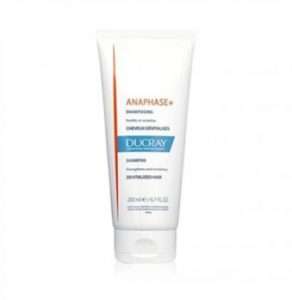 2- Supplement your diet with multivitamins
There are many vitamins that help hair grow faster and stronger. Dr. Lama Costantine states that biotin, vitamins A, D, and certain minerals like iron and zinc are all important in reducing hair loss.
Ducray Anacaps Food Supplements are the ultimate choice because they strengthen the hair and provide the nutrients needed by the hair bulb. Enriched with a variety of vitamins, this supplement maintains the proper functioning of the hair cycle and protects cells from oxidative damage. Plus, it should be combined with a balanced diet and a healthy lifestyle to help the hair regain its full density and vitality.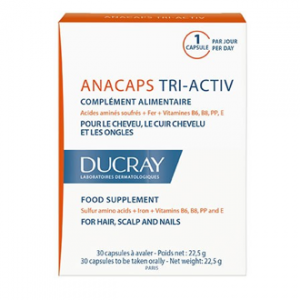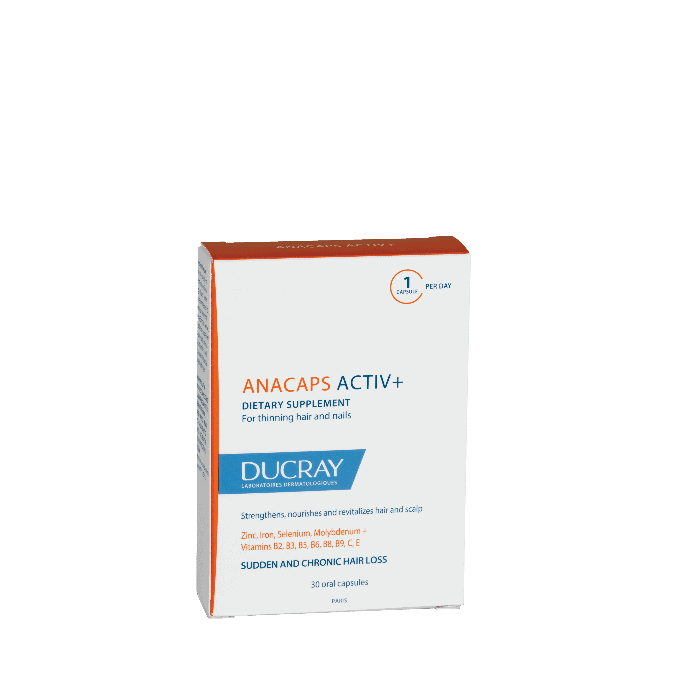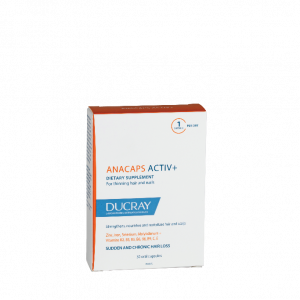 3- Use hair care products 
Our hair is always "under the influence"! Seasonal and hormonal changes, physical stress, and psychological stress can trigger occasional and excessive hair loss. Unsuitable hair treatments are also to blame. Whatever the cause, this hair loss is temporary. Nevertheless, it is important to act quickly.
That's why we recommend Ducray Creastim Anti-Hair Loss Lotion, which reduces hair loss and reactivates growth. With this lotion, the hair regains its density, strength, and vitality. Creastim can be used just after childbirth, as it is suitable for young mothers. Spray 10 times on the entire scalp 3 times/week for 2 months.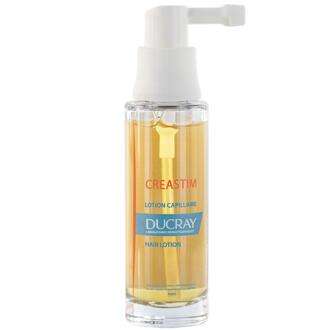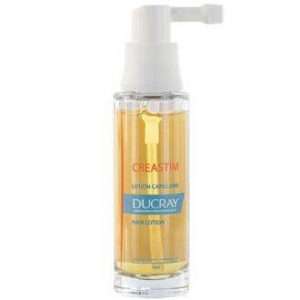 Chronic hair loss is characterized by a progressive decrease in hair density. It occurs gradually and is particularly difficult to live with because it has significant psychological effects. A topical treatment must be used.
We recommend Ducray Neoptide Anti-Hair Loss Lotion, designed to treat chronic hair loss. This stimulating lotion reduces hair loss and stimulates hair growth thanks to its targeted action on the hair growth phase. Its light texture allows daily use without a greasy effect. There are two types of Neoptide lotion to treat hair loss in men and women respectively: Neoptide Anti-Hair Loss Lotion for Men and Neoptide Anti-Hair Loss Lotion for Women.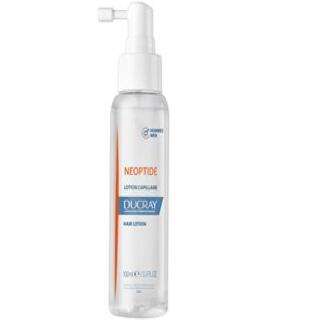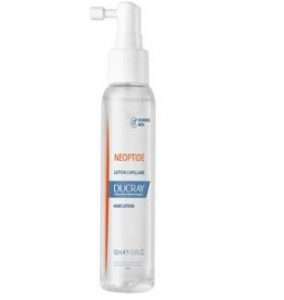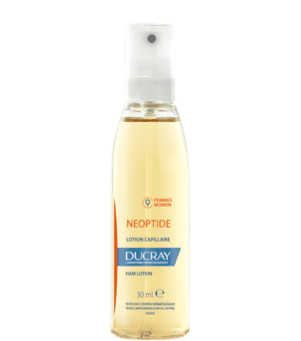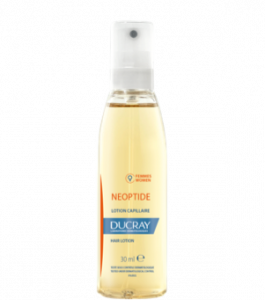 How to prevent newborn hair loss?
Hair loss can occur at any age, including infancy. Most babies lose some – or all – of their hair in the first few months of life, which is perfectly normal.
Here's the best way to care for your baby's hair:
Use a gentle shampoo designed for babies. It's less irritating to a newborn's scalp.

Don't wash your baby's hair every day. Even gentle washing and light rubbing of your hands on the scalp can speed up hair loss.

Avoid headbands.

Encourage tummy time, as this helps rest the back of your baby's head and minimize hair loss.
Last Updated on February 2, 2023