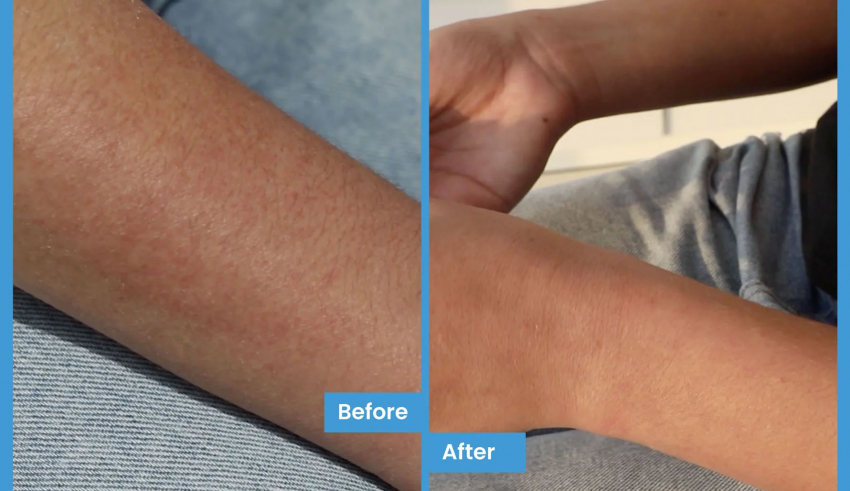 Eczema is different from one person to another. The physical symptoms of this skin disorder can be extremely distressing. The underlying cost of eczema is the huge impact it might have on people's emotional well-being. Among other things, eczema can significantly affect our relationships, social life, sleep, and mental health. Nour, a young girl who suffers from hand eczema, shares with us her story. 
Read on to know more about Nour's experience with The Dermo Lab!
The physical symptoms of eczema seem endless
"Hi, my name is Nour and I am 10 years old. I've had eczema since I was born, and it's been a really difficult time. I just want to share my experience with other teens who are living with eczema, so they know they are not alone. I have had eczema for as long as I can remember. In fact, I don't think I've known a life without eczema. I have no memories of looking at my hands and seeing skin that looks normal," expresses Nour sadly.
Eczema, or atopic dermatitis, is an inflammatory skin condition that affects many people, primarily children, and teenagers. It is a chronic condition characterized by dry, itchy skin that can leak clear fluid when scratched. People with eczema can also be particularly susceptible to bacterial, viral, and fungal skin infections.
Itching, pain, burning, swelling, abrasions, and irritation are all symptoms patients with eczema suffer from. 
"Since I was a child, I have had very dry skin. Sometimes I would wake up at night and scratch my whole body, especially my hands. Sometimes bleeding would come out if I scratched a lot. My skin was in an endless cycle of itching, scratching, bleeding, and pain. I couldn't concentrate on my studies because my skin hurt so much," admits Nour.
Eczema can make you feel anxious, embarrassed, and insecure. You may also feel angry, frustrated, or depressed. It can affect your relationships with others. It can even influence your perception of life and the choices you make. 
"Honestly, I just wanted to give up. My friends at school would ask me why my hands were so red, so I would wear long sleeves to hide my red hands. I would look at the girls' skin and think, wow, I wish I had their skin," shares Nour.
Nour finally found something that worked for her
Nour went from dermatologist to dermatologist, without success. After reaching out to us, we put her in touch with the dermatologist Dr. Maya Habre, who happened to give her the right treatment. "I finally found a dermatologist who could help me with this condition. I could not believe, after years of searching for an answer, there was finally a treatment that worked for me. Reaching out to The Dermo Lab was truly life-changing. My daily routine is now keeping my skin happy and soothed", affirms Nour.
Dr. Maya Habre points out that atopic dermatitis or eczema occurs when the skin lacks the natural oils it needs to maintain itself. Thus, the skin becomes dry, resulting in thick, red, itchy patches. She adds that when the weather is dry, especially in the winter, these patches develop and start itching.
Dr. Maya Habre states that Nour has suffered from atopic dermatitis since childhood, particularly eczema of the hands. She has given her the appropriate treatment and is confident that she will get the desired result within two months.
"I honestly believe that my eczema journey would have been very different and less challenging if I had used healthy coping methods when I first developed my atopic dermatitis. That's why I'm so excited to share my journey with you," says Nour.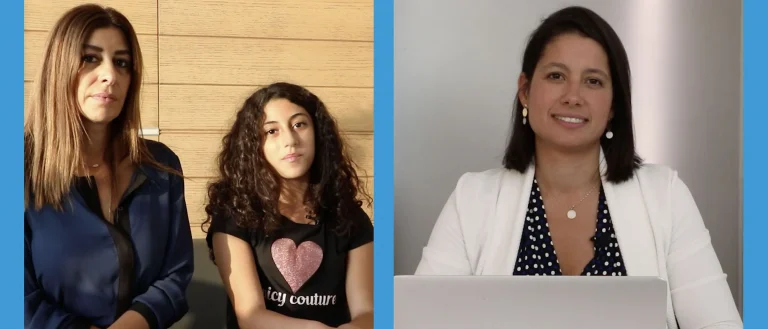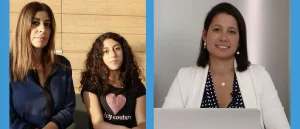 Nour's treatment list
A person with eczema needs to establish a skin care routine and follow the recommendations of their health care provider to keep their skin healthy. Dr. Maya Habre suggested the following skin care routine: cleanse, moisturize and treat.
After two months of adhering to the below skin care routine, Nour reports that her hands are no longer red and she can finally sleep at night.
1- Cleanse: 
Irritated skin needs gentle daily cleansing with water no hotter than 34°C and a suitable skin care product. It is important to choose cleansing products that are soap-free, fragrance-free, and free of risky or allergenic preservatives. The following cleanser which is suitable for very dry and atopy-prone skin, protects against dryness and soothes irritation.
Ducray Dexyane Ultra-Rich Cleansing Gel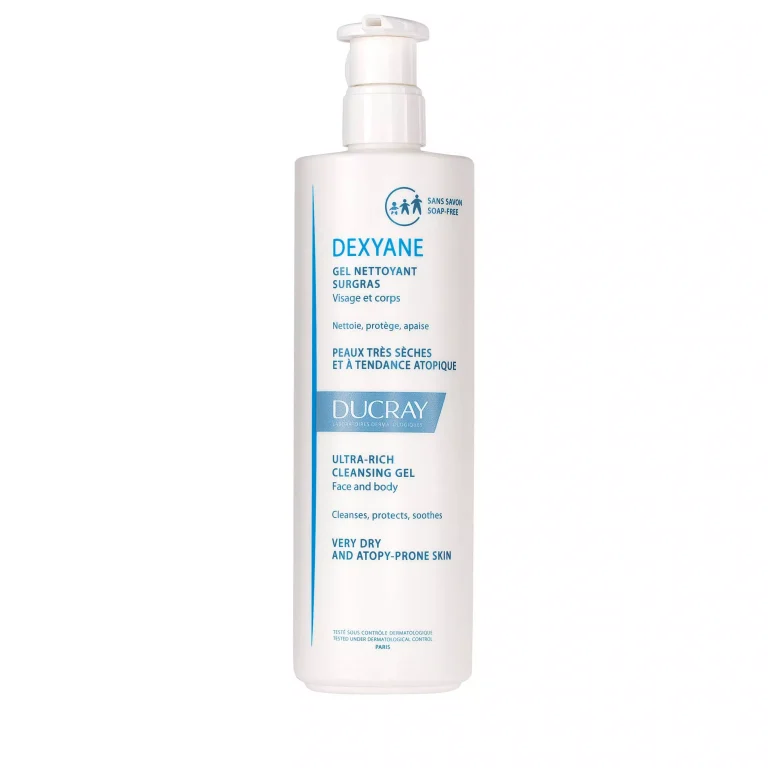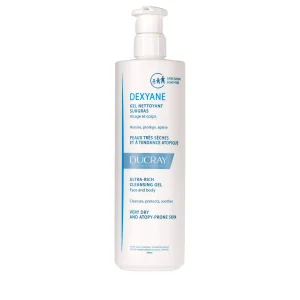 2- Moisturize: 
One of the most important things you can do is to get into the habit of moisturizing your skin immediately after a shower or bath. If you don't apply a moisturizer immediately after bathing, the water in your skin will evaporate. Your skin will then dry out.
Not all moisturizers are created equal, and some offer better benefits than others. Ointments and creams are the most effective moisturizers you can use to treat eczema. This is because ointments and creams have a higher oil content than lotions.
Nour uses the following emollient which ensures a perfect balance of moisture and nutrition. Her very dry skin prone to atopic eczema regains softness and comfort.
Ducray Dexyane Anti-Scratching Emollient Cream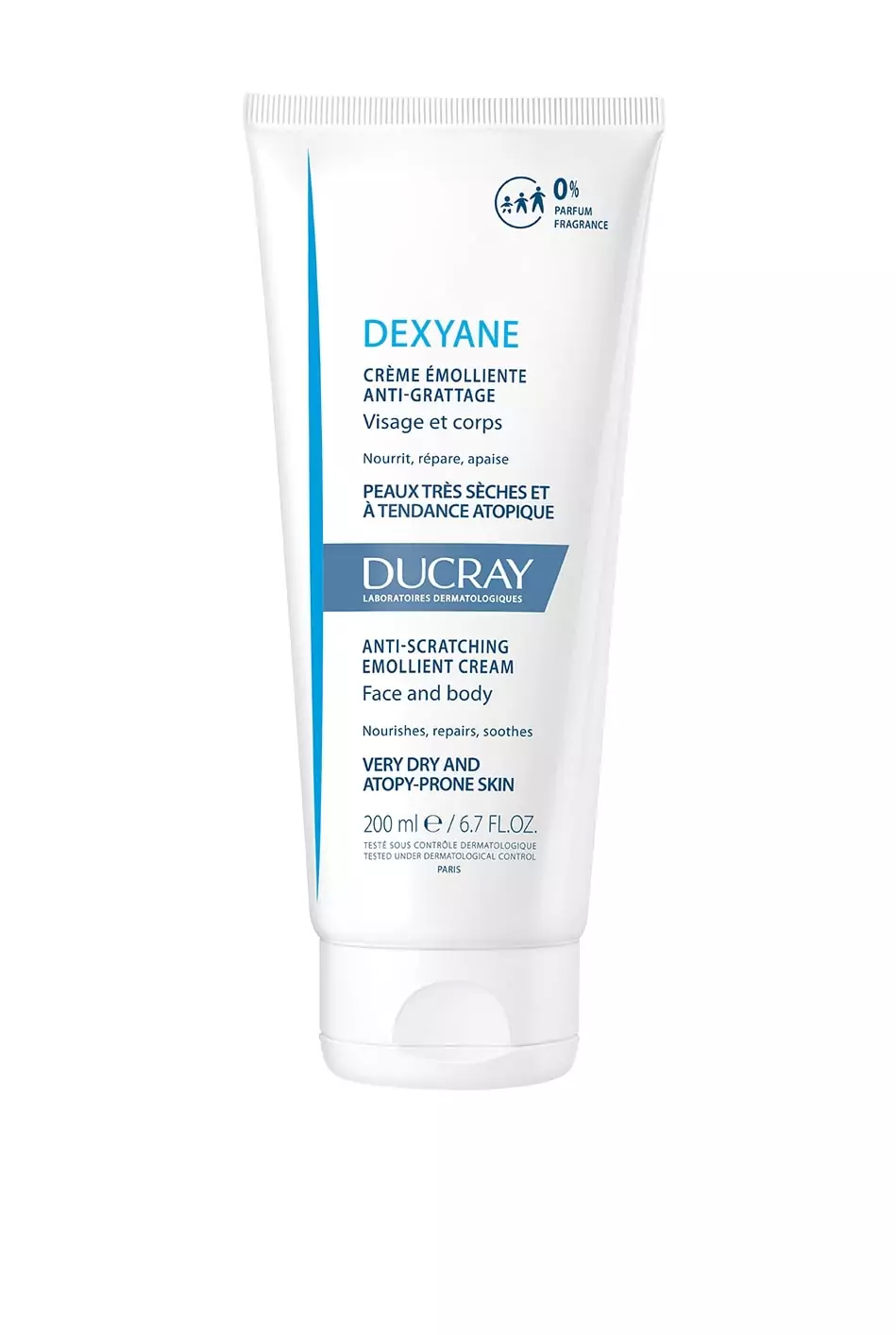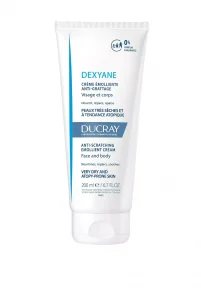 3- Treat:
Eczema is characterized by the formation of skin lesions marked by flare-ups and intense skin dryness. The following cream treats and promotes the disappearance of eczema lesions, limiting their reappearance. The skin is protected thanks to a pleasant texture which forms a semi-occlusive surface film. Nour applies this cream twice a day directly to the inflammatory lesions of eczema.
Ducray Dexyane MeD Soothing Repair Cream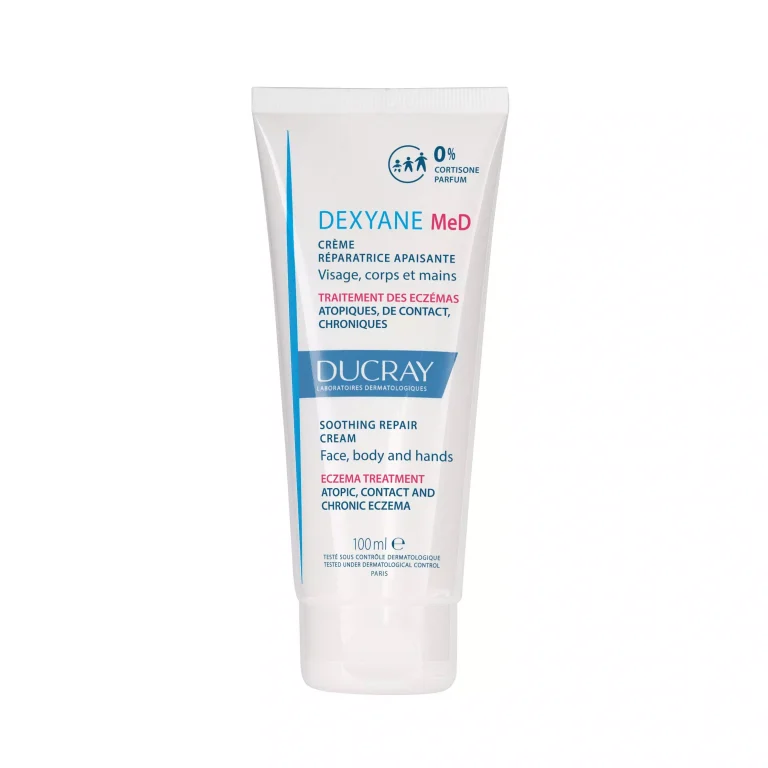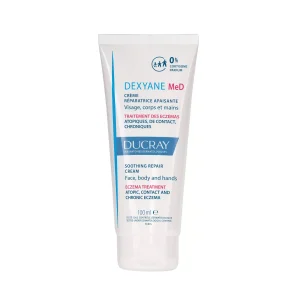 From challenge comes courage and resilience
We spoke with Nour's mother, who was eager to advise many parents whose children suffer from eczema. "My daughter has had eczema her whole life. I saw how eczema affected her daily life and seeing her always uncomfortable was so hard. Thanks to The Dermo Lab, she was able to find a solution to her problem. She is finally relieved," says Nour's mother. 
For many of us, eczema is a secret war that we fight alone, carefully hidden from those around us by silence. Fortunately, there is a way to cope with this condition.
"I am happy to say that my eczema symptoms are now under control thanks to my new lifestyle changes," expresses Nour.
If you have just been diagnosed with eczema and are new to the disease, let us tell you: hang in there. You are not alone. You can do this.
Last Updated on February 2, 2023