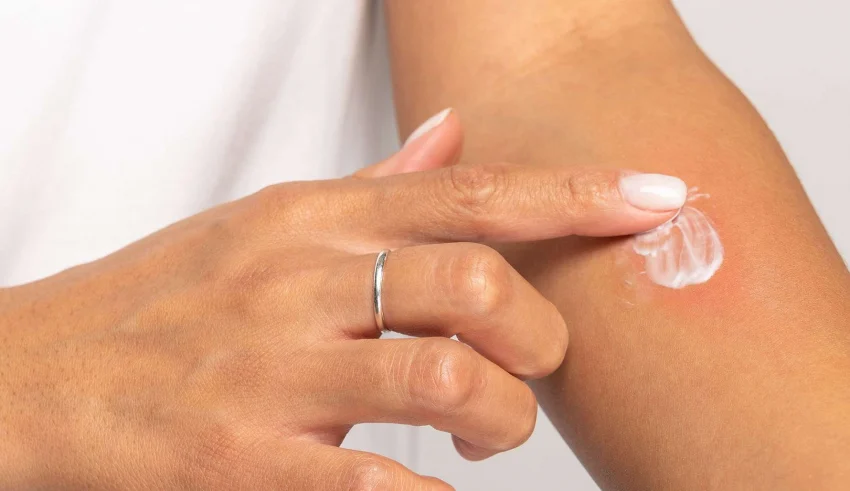 If you're constantly dealing with red, dry, itchy patches of eczema, you're most likely familiar with the struggle to find the best eczema cream. By now, you've probably tried every single lotion available on the market for help, and you've learned that it's insanely difficult to find a product that moisturizes without further irritating your fragile skin. Eczema creams aren't universal, and it is way too easy to spend a ton of money on products that do nothing to relieve your skin's redness and itchiness. So how can you be absolutely sure you're using the right product for you? To find out the answer, keep reading this article from The Dermo Lab in collaboration with the dermatologist and cosmetologist Dr. Doha Farouk.
Which ingredients should you avoid in eczema creams?
Here are four common ingredients in your eczema cream that could do more harm than good.
1- SLS
You've probably heard a lot about the foaming agent Sodium Lauryl Sulfate in shampoos, shower gels, and facial cleansers, to the point where cosmetics claim to be SLS-free. But who would have thought that it would also be found in emollients prescribed for eczema?!
SLS is a known barrier-damaging irritant that is definitely not recommended for topical use.. 
2- Fragrance
If you suffer from eczema, stay away from products that contain any kind of fragrance. Fragrances can be very aggressive and irritate sensitive skin. It's best to always choose products that are labeled "safe for sensitive skin" or "fragrance-free". That's why, The Dermo Lab offers a complete collection of fragrance-free skin care products that are clinically proven to be gentle and kind to sensitive skin or skin with specific conditions like eczema.
3- Parabens
Parabens are used as preservatives and are known to accumulate in the skin and cause irritation. The problem arises when they are used in emollients intended to soften and moisturize sensitive skin. Skin with compromised barrier function is most likely to react to these substances. This is why Dr. Doha Farouk insists on the importance of looking for non-allergic and preservative-free products.
4- Lanolin
Lanolin is a very common ingredient used in moisturizers. It is generally well-tolerated, however, some people, especially those with eczema, are sensitive to lanolin and should avoid it. Remember, what may be safe for the general population can be very irritating for people with sensitive skin.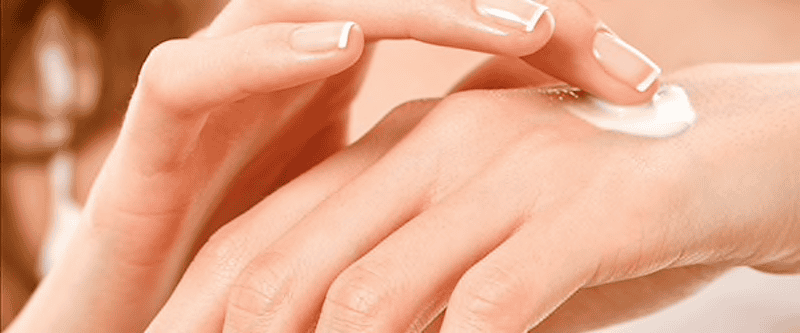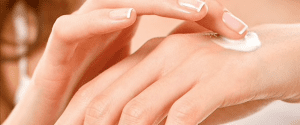 What should you be looking for in an eczema cream to relieve dry, itchy skin?
People with eczema tend to have dry, irritated and inflamed skin. Choosing the right product can help prevent flare-ups and treat eczema. It's for this reason that big-name brands such as Eau Thermale Avene, A-Derma and Ducray are jumping on board offering products that help fight the uncomfortable itchiness and irritation associated with this common condition.
It is particularly important to look for a product that contains humectant ingredients (such as glycerin) as well as moisturizing and skin-protecting ingredients (such as ceramides). Humectants help provide extra moisture, while ceramides and occlusive ingredients strengthen the skin barrier and protect the skin from irritants that can trigger an eczema flare-up. Seek out products that are fragrance-free, help retain water, and work as anti-inflammatory, recommends Dr. Doha Farouk.
So, what are the best eczema creams to moisturize, strengthen and protect against eczema flare-ups? Here's what we suggest:
XeraCalm A.D Lipid-Replenishing Cream from Eau Thermale Avene is preservative-free, fragrance-free, and paraben-free. Formulated with glycerin and ceramides, this cream nourishes, soothes, and calms dry and itchy skin prone to eczema. It also forms a protective seal on the skin to help moisturize and repair the skin barrier. This outstanding cream is recommended by Dr. Doha Farouk.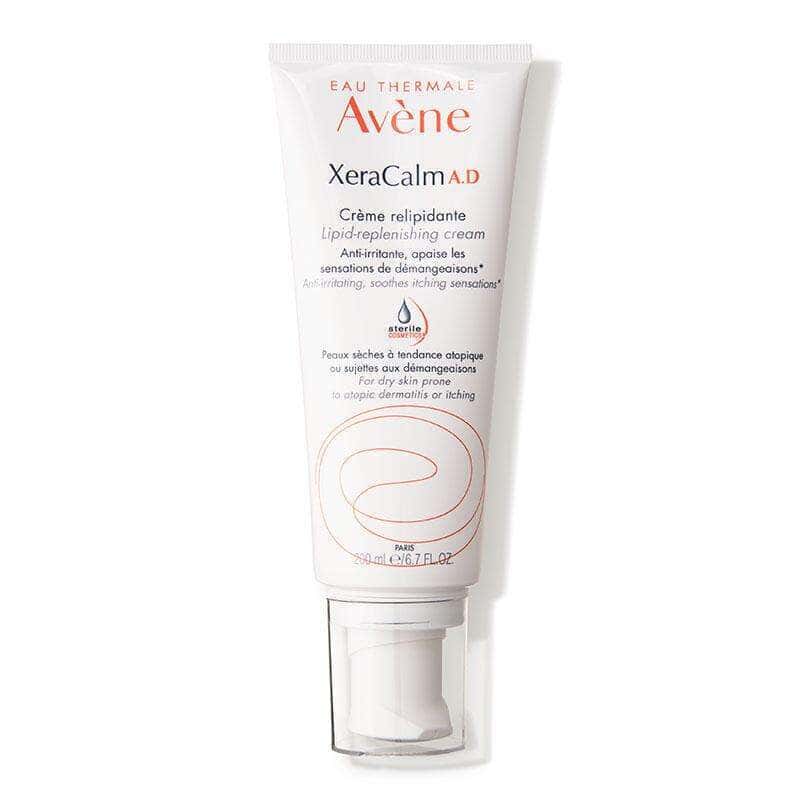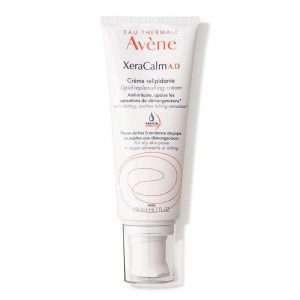 If you're into natural products, you can opt for Exomega Control Emollient Cream from A-Derma, a plant-based dermo-cosmetic brand for fragile skin. This cream soothes all dry, atopy-prone skin. It can be used from birth. Thanks to its natural ingredients, including Rhealba® Oat plantlet extract, and its fragrance-free formula, it reduces bouts of irritation and itching sensations.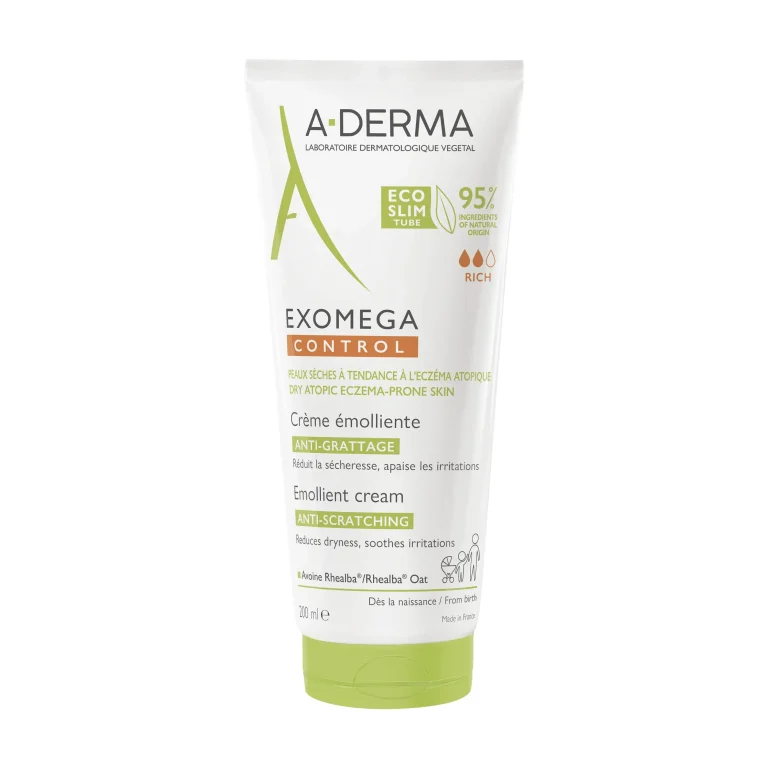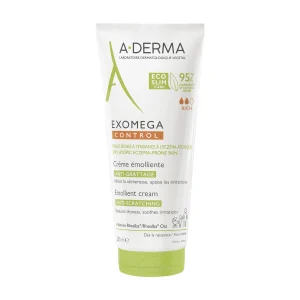 A-Derma has another product that is ideal for very dry, eczema-prone skin, with a heavier texture, in case the cream doesn't work for you. While still fragrance-free and hypoallergenic, A-Derma Exomega Control Emollient Balm relieves itching and provides long-lasting hydration with its naturally derived moisturizing ingredients. An added bonus? One application a day is all it takes to reduce irritation and itching.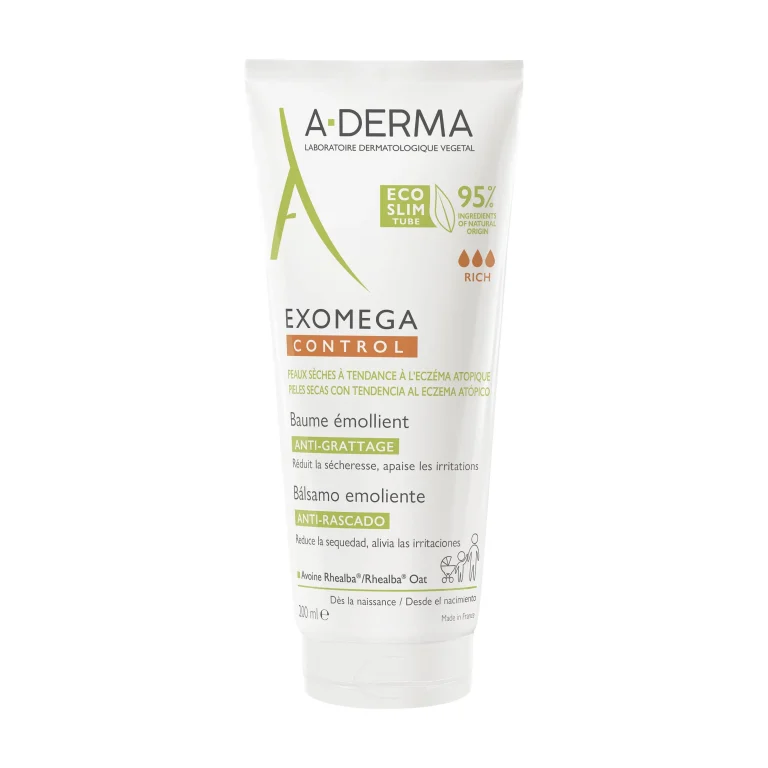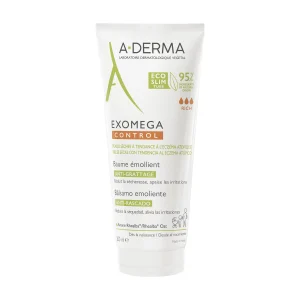 A third brand we like to introduce you to is Ducray, with clinically proven efficacy on skin and hair pathologies. Ducray has launched Dexyane Anti-Scratching Emollient Cream for eczema-prone skin. This fragrance-free product is one of the best creams against eczema itching because it reduces 76% of itching sensations. Its soothing and non-sticky galenic texture guarantees a perfect balance between hydration and nutrition.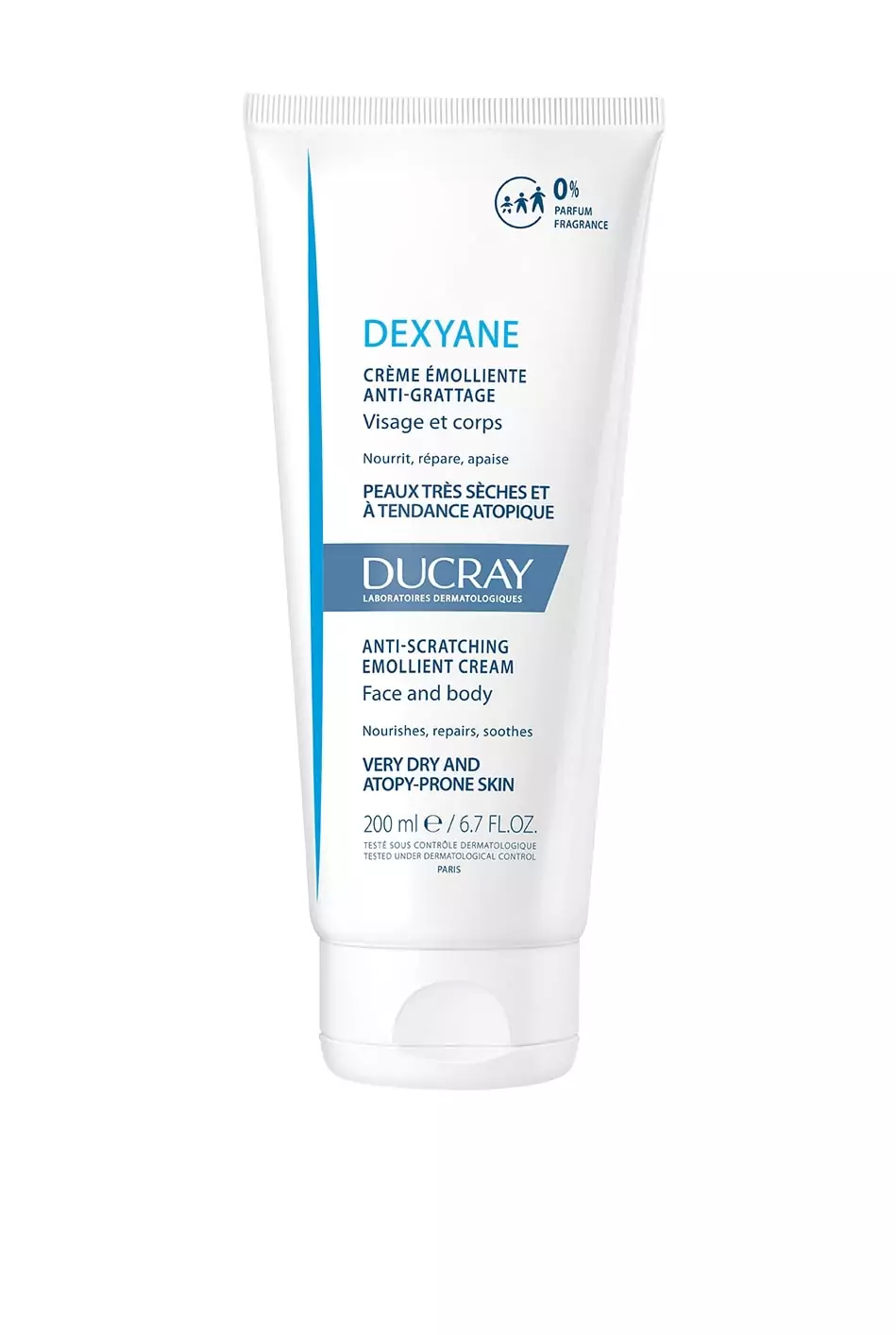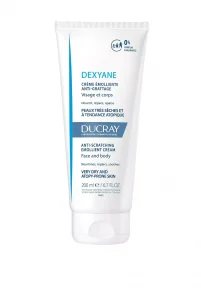 For optimal efficacy, don't forget to choose the right cleanser for eczema which is the foundation of your skin care routine. In fact, choosing the right cleanser depends on your skin type.
What is the best cream for eczema in babies?
If you find that your little one has itchy, scaly skin and a rash, welcome to the world of baby eczema. When choosing a product for a baby with eczema, keep these considerations in mind:
Look for thicker formulas.

For babies with eczema, cream formulas will likely help relieve symptoms more effectively than lotions.

Look for "fragrance-free" on the product label.

Fragrance can be irritating to your baby's already sensitive skin.

Look for natural ingredients in baby eczema cream.

Organic formulas are usually hypoallergenic, which means they won't irritate your baby's skin. Dr. Doha Farouk recommends choosing emollients from natural origin. 
Good news, the above products from Eau Thermale Avène, Ducray and A-Derma are also suitable for babies with eczema-prone skin. Since these products are approved for all ages, it's a double win. Give them a try and you won't be disappointed.
How can we treat eczema lesions?
Eczema can make your skin so cracked and flaky that it breaks open. The itching can become intense enough to make you scratch until you bleed and result in eczema lesions. So, the best way to relieve the damage caused by eczema is to find a cream that corrects dehydrated skin, soothes itching and reduces the intensity of the signs of inflammation. 
Ducray Dexyane MeD Soothing Repair Cream is the ideal choice. It treats and supports the disappearance of the lesions of eczema, by limiting their reappearance. Thanks to a pleasant texture which forms a semi-occlusive film on the surface, the skin is protected. Apply once or twice a day directly on the inflammatory lesions of the eczema.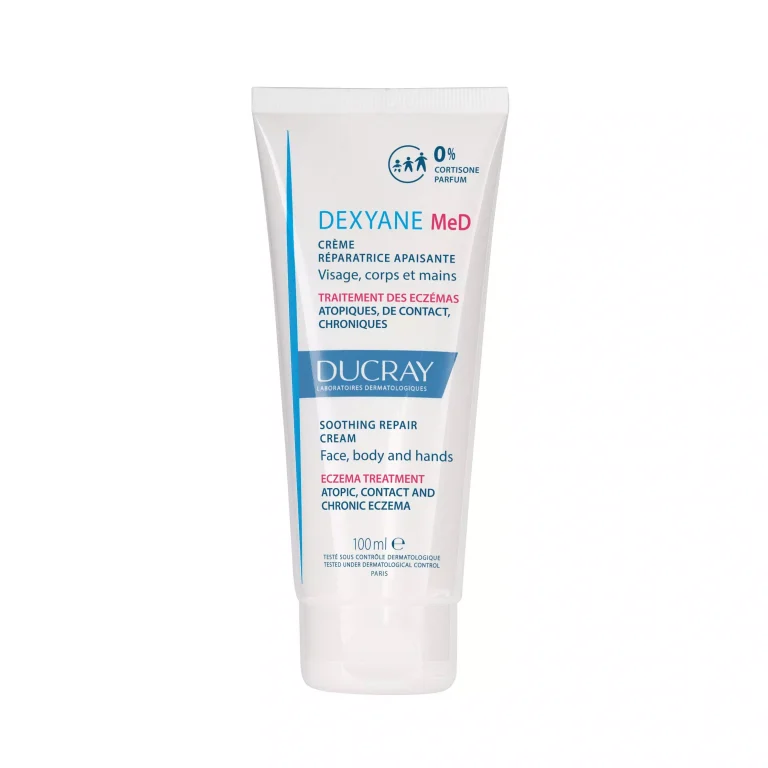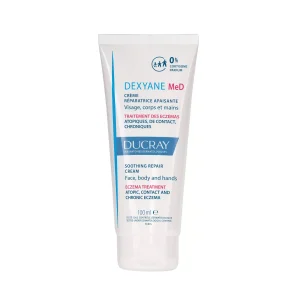 The takeaway 
If you suffer from a chronic skin condition like eczema, you'll recognize the frustration of coming home with a lovely new moisturizer for your poor dry skin, applying it, and then…OUCH, the tingling starts. So, before rushing to the store to buy an eczema cream, beware of ingredients that aggravate your eczema instead of soothing it. It's best to choose products with the purest, most natural, and mildest ingredients from well-known dermatological laboratories.