The pain, the itch, the public embarrassment? Oh, there's so much to complain about…  Living with eczema is, quite honestly, a daily bother, and a slightest change in the environment can cause huge flare-ups of angry red rashes. But what if you have tried everything, yet your eczema continues to flare up? Fortunately, to answer all your questions, The Dermo Lab has reached out to the dermatologist and cosmetologist Dr. Mawana Isaa, who sheds light on the treatment of eczema to soothe sensitive, dry skin and avoid outbreaks.
How does eczema affect a person's daily life?
Eczema is a skin condition sometimes referred to as atopic dermatitis. Its most distressing symptom is often a painful itch that accompanies distinct patches. Dry skin is sometimes confused with forms of eczema. As Dr. Mawana Isaa explains, dry skin feels tight or rough and is sometimes accompanied by itching and flaking. Eczema, on the other hand, is characterized by dry, itchy, inflamed patches of skin with raised bumps. 
Eczema has a major impact on the quality of life of patients and families, affecting physical and emotional health.
Physical Effects:
Skin can become infected and lead to severe complications.

Eczema can be related to other allergic conditions, including asthma, food allergies, and rhinitis.

Eczema can be extremely uncomfortable for patients, regardless of its severity, disrupting their sleep and affecting their performance in daily activities.
Emotional Effects:
Patients may experience considerable emotional distress due to people's reactions to this disease.

Depression and anxiety are more common in people with eczema.

Patients can experience considerable discrimination and social isolation. As a result, people with eczema face a lifelong struggle with their sense of worth and self-esteem.


How to cure eczema permanently?
Eczema is characterized by skin barrier dysfunction, which highlights the core of what a smart eczema skin care routine should do: strengthen and take care of that skin barrier. So, what does a good skin care routine look like for eczema-prone skin? 
First thing's first: emollient therapy, which involves cleansing the skin with a soap substitute and frequently applying an emollient. Never underestimate the power of moisturizing, as it helps restore the integrity of the skin barrier.
Below are some of the best skin care products for eczema-prone skin.
Xeracalm A.D Lipid-Replenishing Cleansing Oil from Eau Thermale Avene, trusted by millions worldwide, is a fragrance-free, soap-free cleanser specially designed for very dry skin prone to eczema. It gently cleanses and refreshes the skin. Formulated with Avène Thermal Spring Water, this product calms itching while supporting the skin's defense system. This cleanser is suitable for infants, children, and adults suffering from eczema on the face and body.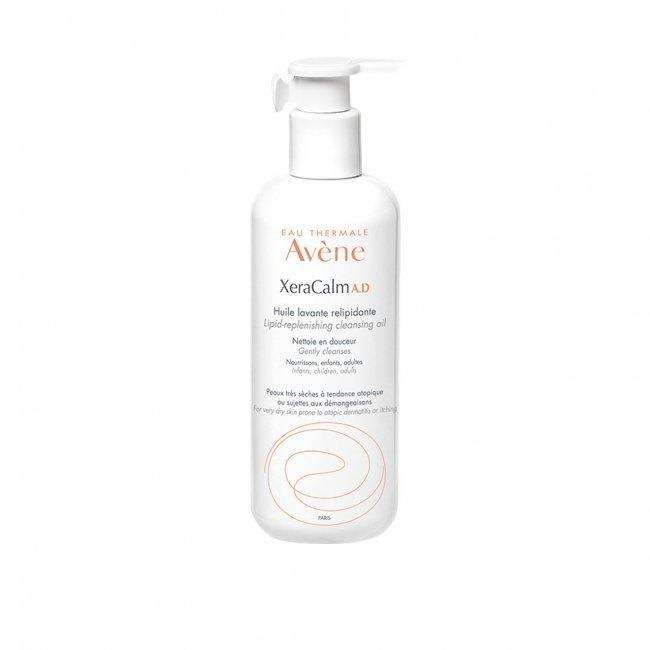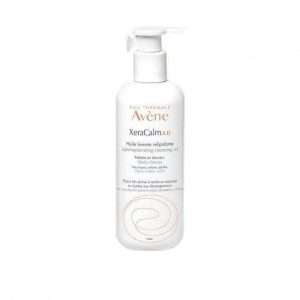 Right after cleansing, apply Eau Thermale Avene Xeracalm A.D Lipid-Replenishing Cream to keep your skin hydrated! This eczema cream is a great option. It moisturizes and nourishes your skin. Also, its unique and powerful formula soothes itching sensations and restores the skin's barrier function while preserving the skin's flora.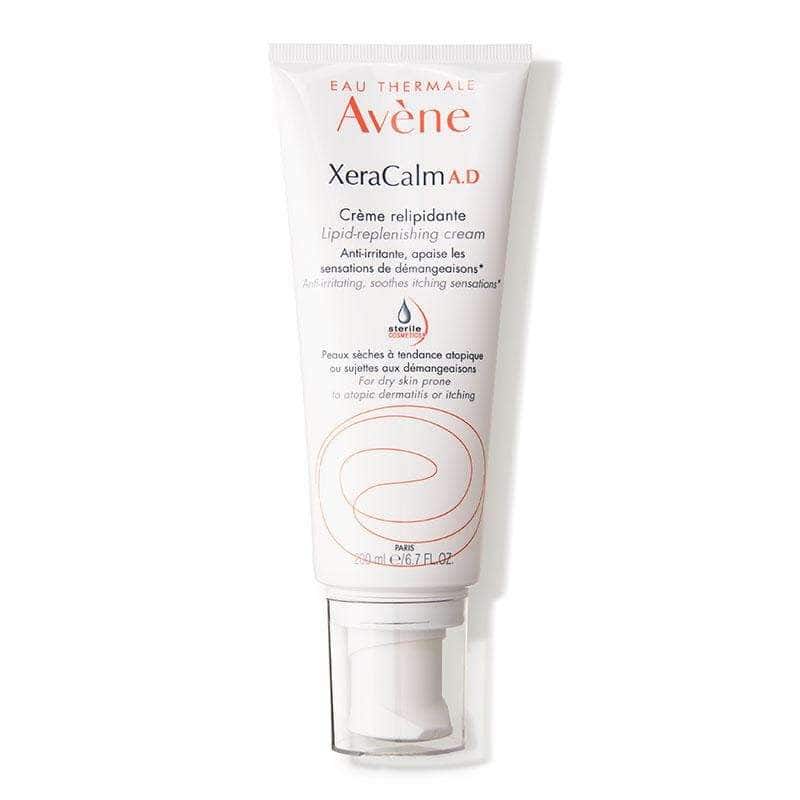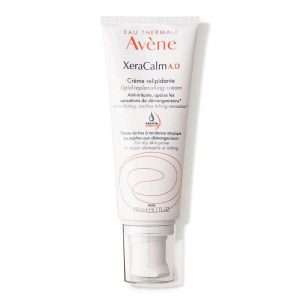 But what if you have fragile skin? We recommend that you go for natural elements, and at the top of the list, oats. A-Derma, the world's leading brand in this field, offers a range of skin care products enriched with oats. These products will keep your skin hydrated and reduce inflammation without any side effects, as they are dermatologically tested and proven to be suitable for eczema-prone skin. A-Derma Exomega Control Emollient Shower Oil is an ideal emollient cleansing oil for the daily hygiene of dry skin prone to eczema. This oil gently cleanses your skin and is suitable for the whole family, even for eczema in babies.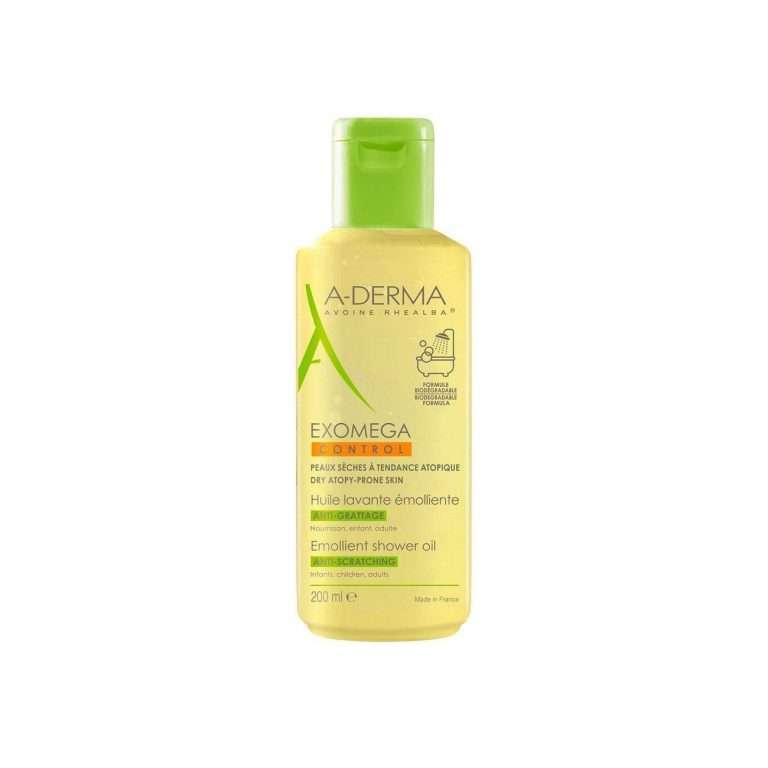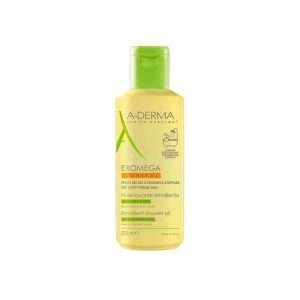 After cleansing your skin, you should apply a moisturizer to combat the dryness caused by eczema and reduce the itching sensation. A-Derma Exomega Control Emollient Cream, a stand-out moisturizing cream that soothes itching and softens the skin with its natural ingredients. It contains Rhealba, an oat extract that strengthens the skin's barrier, protecting and soothing it. Just one application a day is enough to reduce irritation and itching, making this cream the best treatment for eczema.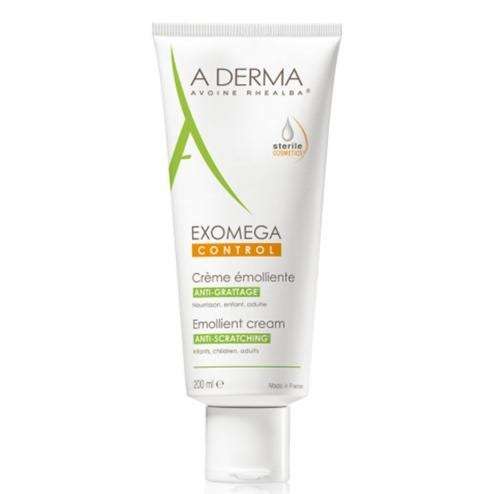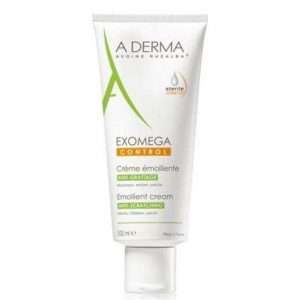 If you have very dry skin, use A-Derma Exomega Control Emollient Balm to soothe irritation, reduce dryness and bring your skin back to life. Like the other products in the Exomega set, it contains the same natural ingredients that will nourish your skin and help rebuild its natural barrier for better protection against external factors.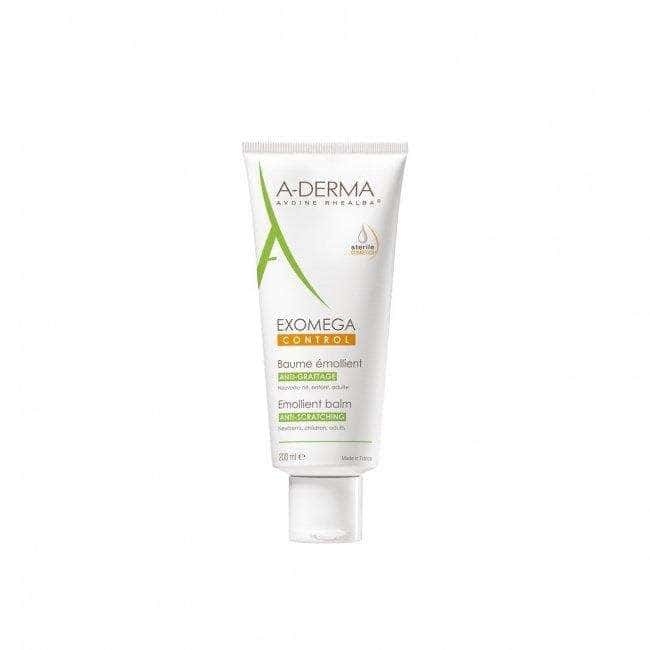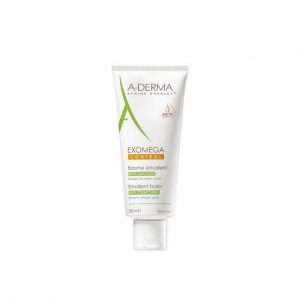 In some cases, eczema can be severe and lead to flaking, cracked skin, ulcers, and even bleeding, which no one can stand all day. In this case, we recommend using the following Ducray products designed for the treatment of eczema lesions.
First off, give your skin an exceptional cleansing with Ducray Dexyane Ultra-Rich Cleansing Gel, a gentle rich cleansing gel. It properly cleanses your skin and acts as an anti-irritant, which significantly reduces the itching of dry skin. This super-rich cleansing gel can be used daily from birth. You can apply it to damp skin, from face to feet, as foot eczema treatment is similar to the treatment of other areas.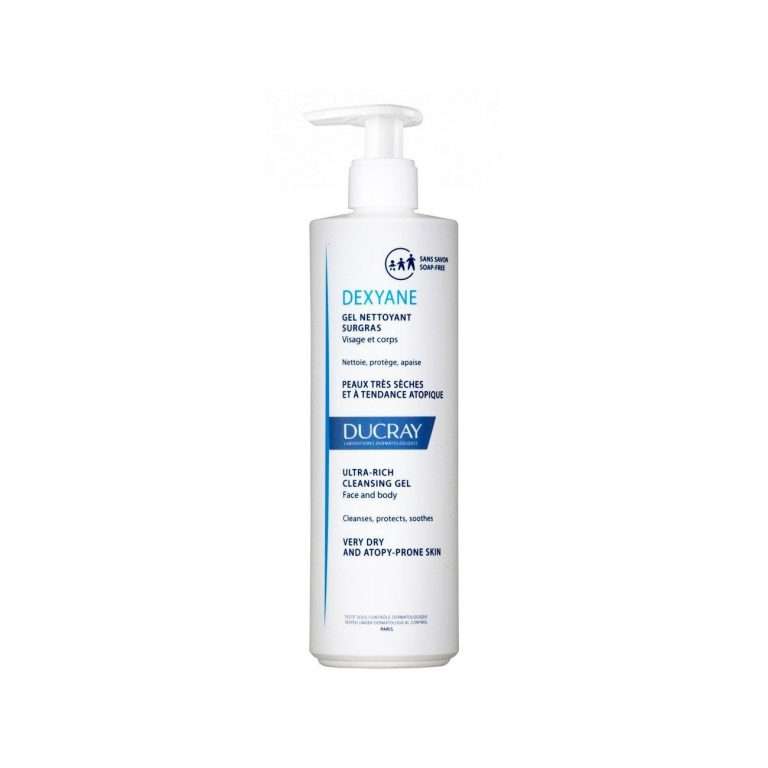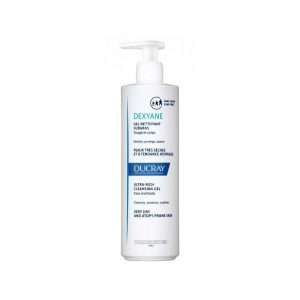 On eczema lesions, apply Ducray Dexyane MeD Soothing Repair Cream which treats the lesions, works on their disappearance, and reduces their recurrence. It is highly effective in calming skin irritations and reducing itching. Apply once or twice a day directly to inflammatory eczema lesions. It can be used in children from 3 months.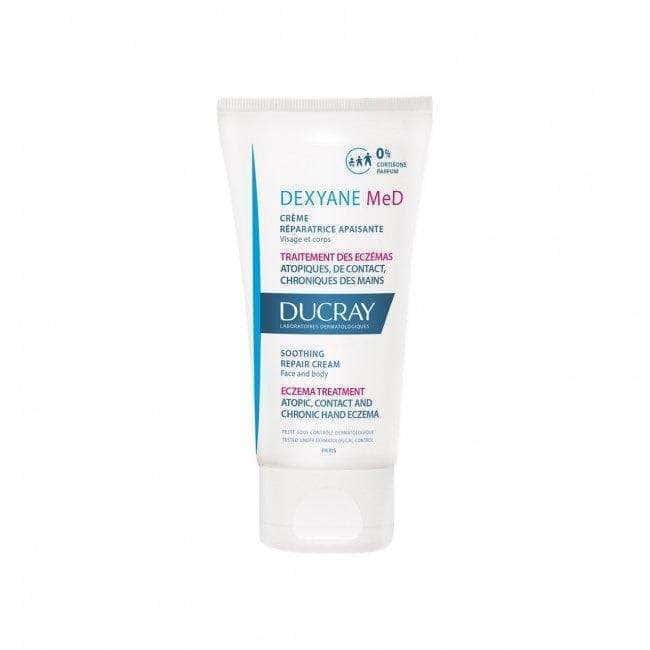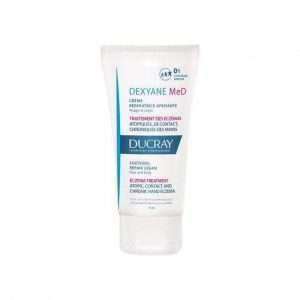 On the areas outside the lesions, apply Ducray Dexyane Anti-Scratching Emollient Cream, an anti-scratch cream that helps repair your damaged skin barrier and reduce irritation. Packed with super soothing ingredients, this cream deeply moisturizes your skin and provides it with all the emollients needed. Its comforting and non-sticky emollient texture ensures a perfect balance between hydration and nutrition. Thus, softness and comfort are restored.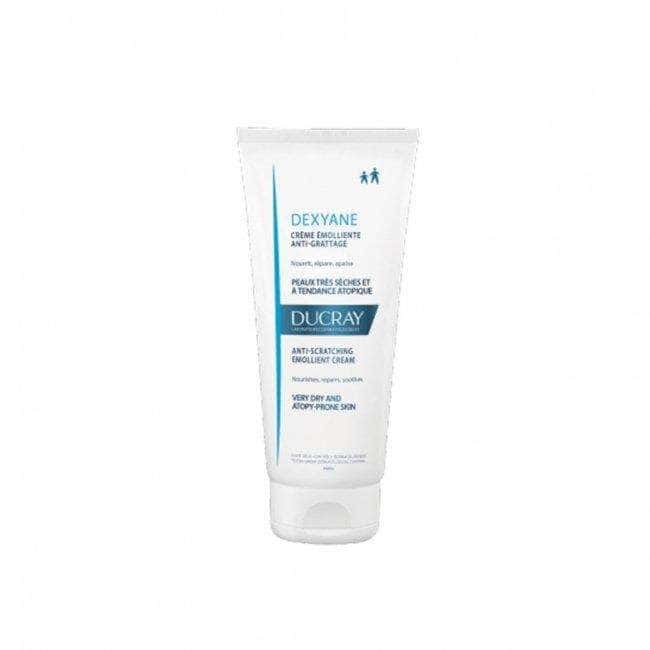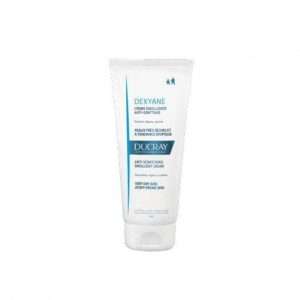 As for SPF, you can't get away that easily. It's always important to use it whenever possible, but as most eczema sufferers know, it can be difficult to tolerate. Look for mineral sunscreens, and those labeled suitable for sensitive skin. Eau Thermale Avène Very High Protection Mineral Cream SPF50+ is a long-lasting, face mineral sunscreen with long-lasting efficacy designed for the most sensitive skin.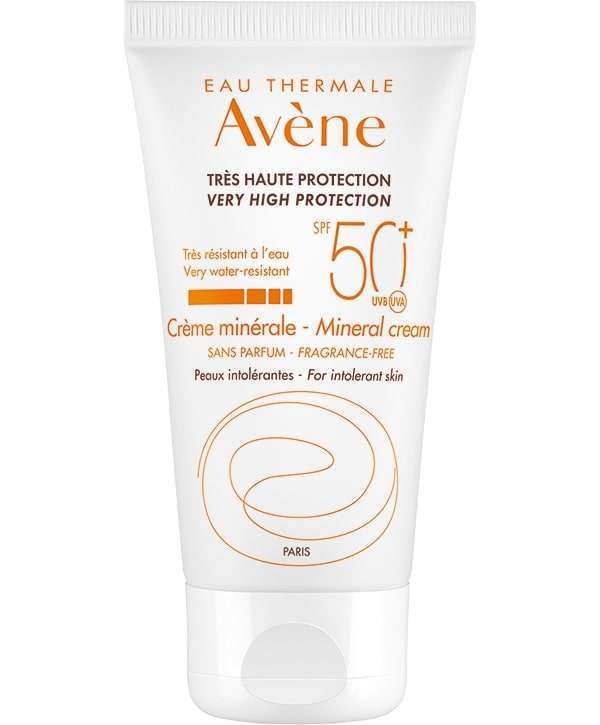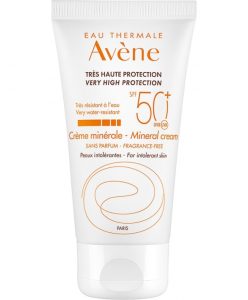 What are some habits that help reduce eczema?
Dr. Mawana Isaa mentions the following tips for eczema treatment:
Hydrate your skin by using a thick moisturizer

Drink plenty of water

Avoid long, hot showers 

Avoid rubbing your skin

Avoid contact with certain materials such as wool

Use a humidifier 

Take vitamin D supplements
Following the above steps, in addition to avoiding triggers that worsen this condition, is crucial to keeping your eczema from getting worse.
Dr. Mawana Isaa adds that the frequency of showers might affect eczema as hot water and soap affect the skin barrier. She recommends showering for only 10 minutes, using warm water and a mild soap-free cleanser, and applying a moisturizer immediately after showering. She also lists some important ingredients that improve eczema-prone skin, such as hydroxydecin, shea butter, vaseline, ceramides, glycerin, panthenol, sodium hyaluronate, enoxolone.
In a nutshell, there is no quick fix for eczema, but managing its symptoms, such as dryness and itching, is key to the long-term treatment of eczema.