Turns out you may have been treating your dry skin like dehydrated skin all your life and not even be aware of it. Huh, rewind – does that mean they're different? Sorry to break it to you, but yes. One refers to a skin type, the other to a skin condition, and (surprise) your skin could be both at the same time. To set the record straight and break down the differences, we reached out to the dermatologist and cosmetologist Dr. Irena Ivanovsca.
What is the main difference between dry and dehydrated skin?
Dry skin and dehydrated skin share many common signs and symptoms, but they are actually very different. Here is a brief description of the differences between these two.
According to Dr. Irena Ivanovsca, the main characteristics of dry skin are:
the deficiency of epidermal sebaceous lipids, which leads to a weakening of the hydrolipidic film, and 

a decrease in the skin's barrier function, which leads to an increase in transepidermal water loss, resulting in the skin's inability to retain its water content. 
Thus, dry skin leaks oil and is dry all over, whereas dehydrated skin leaks water and is irritated with dry patches on specific areas.
A good way to tell the difference is to pinch your cheek. If your skin shrinks, this means that your skin is dry. However, if it takes a few moments to bounce back, it means that you have dehydrated skin.
What causes dry skin and dehydration?
Let's start with the factors that could lead to dry skin:
Weather

. Skin tends to be drier in winter when temperatures and humidity levels drop. But the season may not matter as much if you live in desert areas like Saudi Arabia or the United Arab Emirates.

Heat

. Central heating and fireplaces can reduce humidity and dry out your skin.

Hot water

. Long, hot showers can dry out your skin, and so can frequent swimming.

Harsh soaps and detergents

. Many common soaps, detergents, and shampoos dehydrate your skin because they are designed to remove oil.

Other skin conditions

. People with skin conditions such as eczema or psoriasis are prone to dry skin.
Many girls wonder if PCOS (polycystic ovary syndrome) can cause dry skin. In fact, this condition has a major impact on your skin, as the hormonal imbalance causes many changes in your body, resulting in problems such as dry skin and inflammation.
In dehydrated skin, on the other hand, water is the problem. Sometimes you don't drink enough because you are busy or sick. 
Other causes include:
Diarrhea and vomiting

. Severe and acute diarrhea can result in a huge loss of water and electrolytes in a short period of time. If vomiting accompanies diarrhea, the loss of fluids and minerals is even worse.

Fever

. In general, the higher the fever, the more likely you are to be dehydrated.

Excessive sweating

. You lose water when you sweat. 

Increased urination

. This may be due to undiagnosed or uncontrolled diabetes or even to some medications that can also cause dehydration.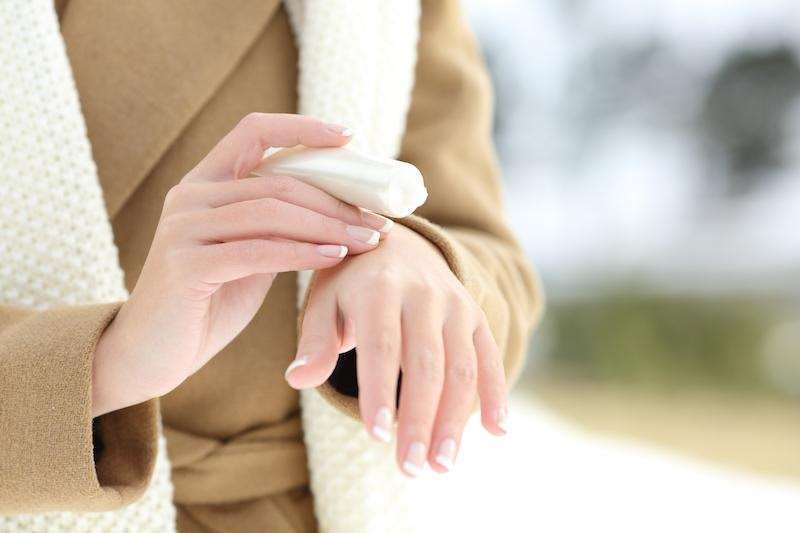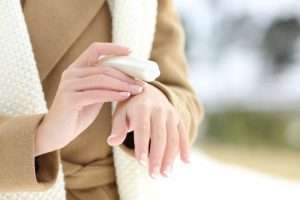 Is there any way to treat dry skin?
Moisturizing and nourishing dry skin is essential, and your skin care routine must start with cleansing: opting for gentle cleansers designed for dry skin will help preserve the skin barrier and limit discomforts such as irritation or tightness. Dr. Irena Ivanovsca points out that soap-free cleansers are ideal for this type of skin because they do not disrupt the lipid barrier function.
For sensitive skin, we recommend the following products from Eau Thermale Avène, the world's leading skin care brand.
Eau Thermale Avène Trixera Nutrition Nutri-Fluid Cleanser is the ideal product for dry to very dry skin as it deeply cleanses, nourishes, and hydrates your skin. This soap-free cleanser restores the skin's natural barrier by providing lipids and helps prevent water loss. It is suitable for infants, children, and adults for face and body cleansing.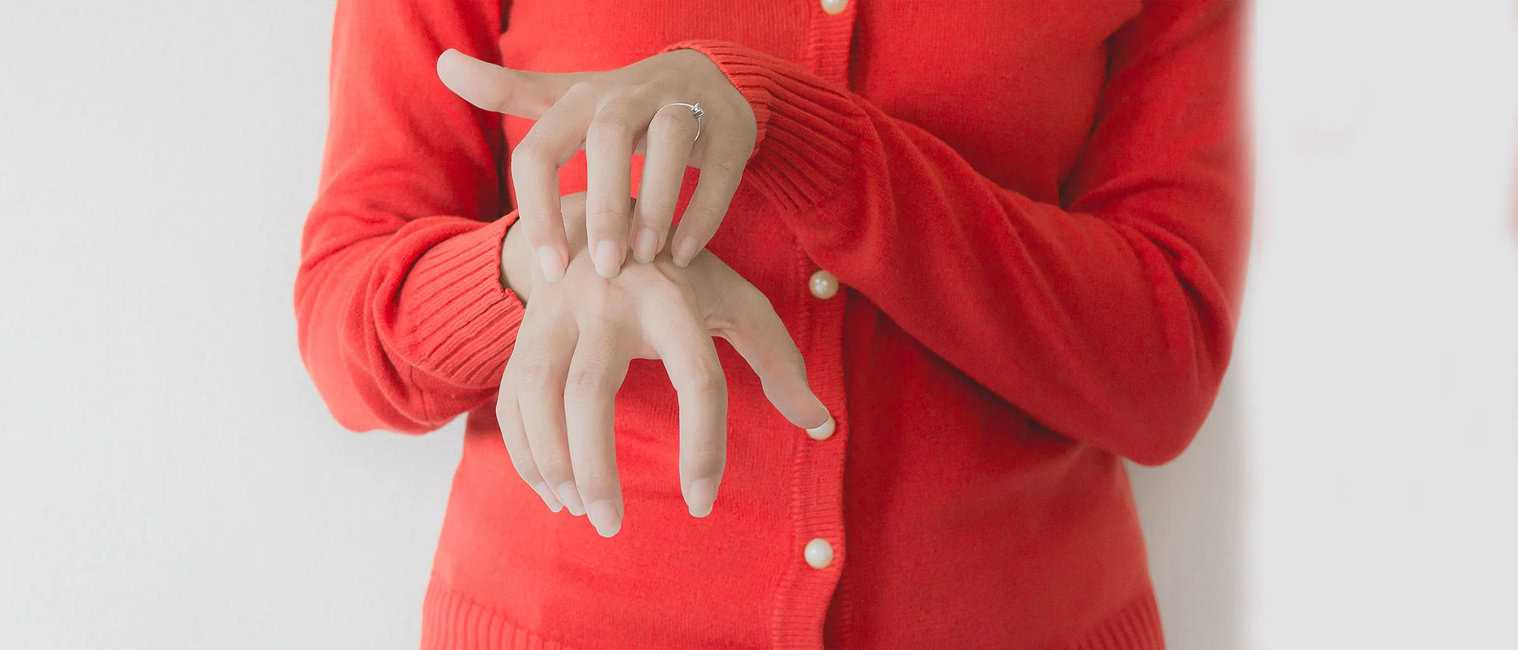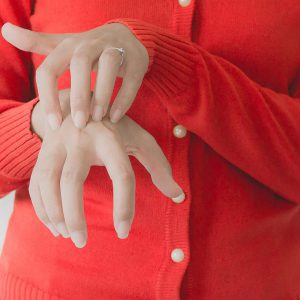 After cleansing, apply a moisturizer. If you have severely dry skin, we recommend Eau Thermale Avène Trixera Nutrition Nutri-Fluid Balm because of its consistency and thickness. It provides long-lasting hydration and prevents skin dryness, making it one of the best moisturizers for dry skin. Non-greasy, non-sticky, and yet quickly absorbed, it has an immediate nourishing effect that lasts up to 6 hours after application.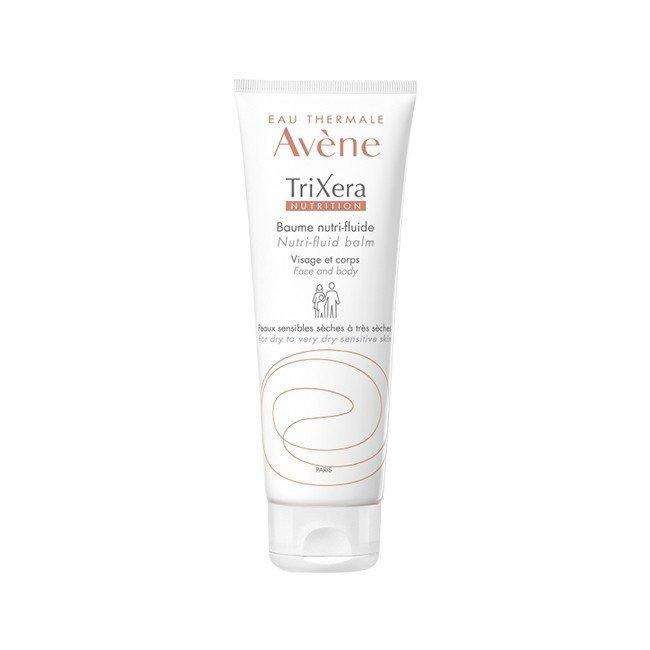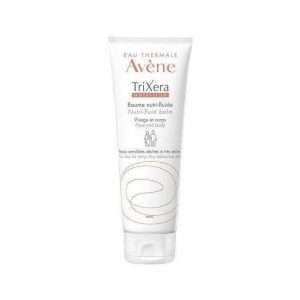 Another brand that we highly recommend is the Ictyane range from Ducray, the iconic brand with 90 years of useful innovation. Ducray took up a new challenge and developed Ictyane, which has become a pioneer in the field of dry skin care thanks to its unique galenic composition.
Ducray Ictyane Anti-Dryness Cleansing Cream is an ideal cleanser for dry to very dry skin. This extra-gentle shower gel is enriched with glycerin and safflower seed oil, two ingredients that help maintain the skin's moisture levels and preserve the integrity of the skin's outer layer, preventing flaking and cracking… Apply to damp skin. Lather, then rinse.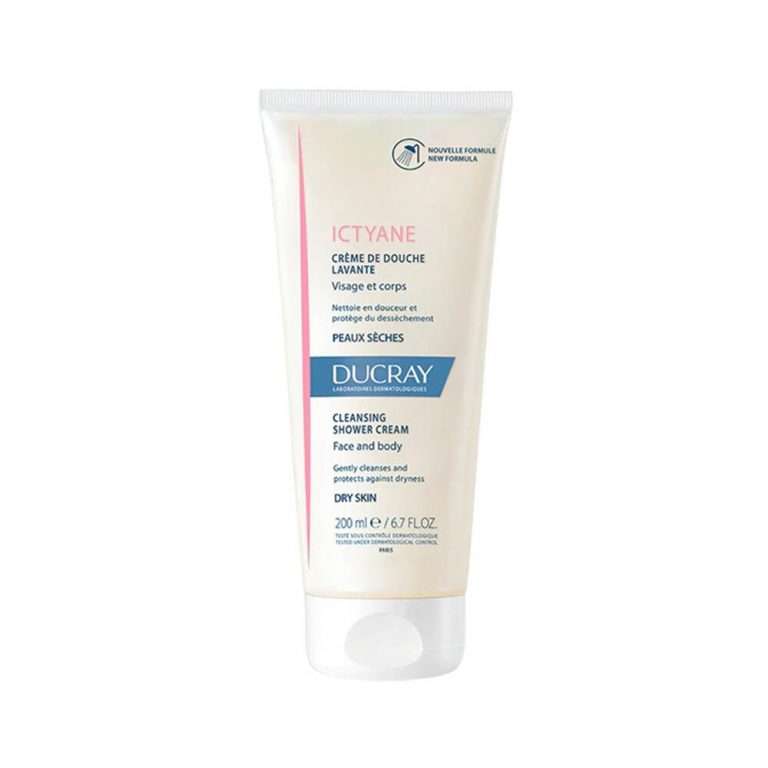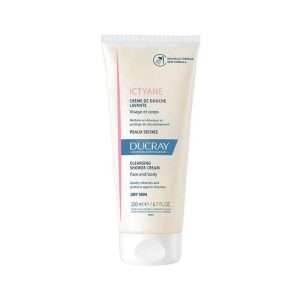 A night cream is no less essential than a day cream. That said, we recommend that you opt for Ducray Ictyane Night Regenerating Night Care, a night cream that moisturizes your skin overnight and strengthens the skin's natural barriers. Its creamy texture wraps dry skin in comfort and softness without any greasy effect. Upon awakening, your skin feels comfortable and supple again.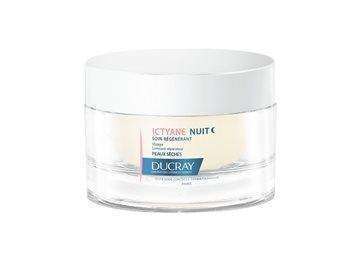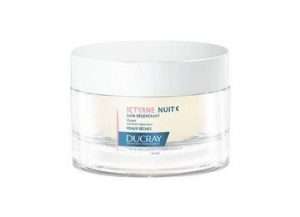 And what about dehydrated skin?
If you suffer from dehydrated skin, hydration is very important. Everyone should drink at least eight to ten glasses of water a day and avoid caffeinated beverages, which worsen dehydration. Most of us are aware of the negative effects of dehydration on our overall health, but who knew it could have such a prominent effect on our face?
A good alternative to soap is micellar water, which serves as both a face wash and a cleanser. Eau Thermale Avène Micellar Lotion gently removes all traces of dirt and impurities without drying out the skin.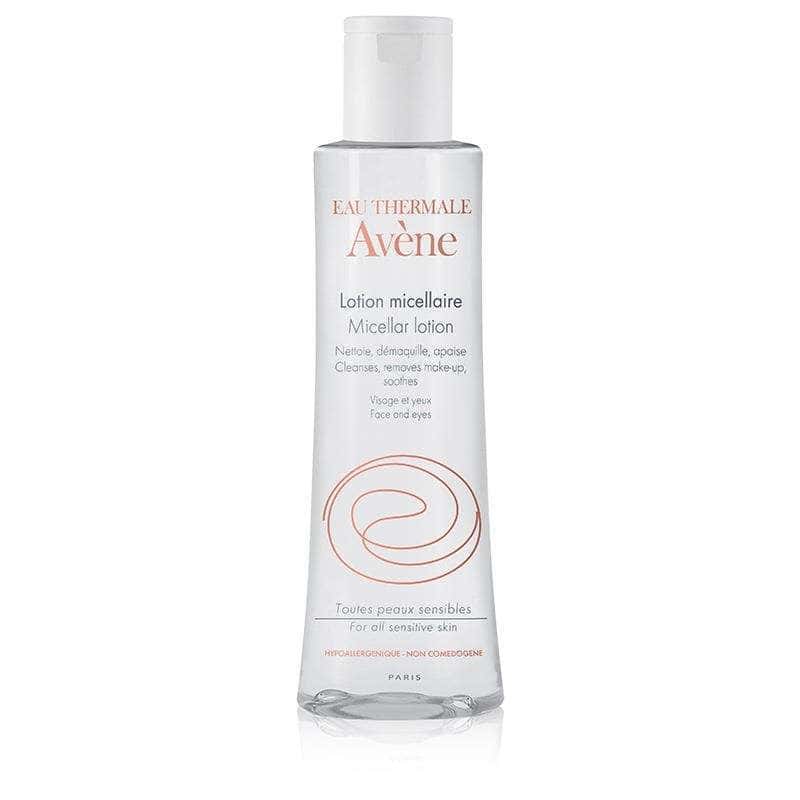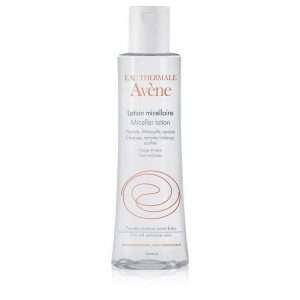 You should opt for products that contain humectants that will help reduce the water loss from your skin. Some examples include hyaluronic acid and glycerine. 
Eau Thermale Avène Hydrance-Aqua Gel is an all-in-one hydration concentrate that can be used as a daily moisturizer, night mask, and around the eyes. Enriched with humectants, it provides 24 hours of intense hydration and leaves your complexion rosy, glowing, and refreshed.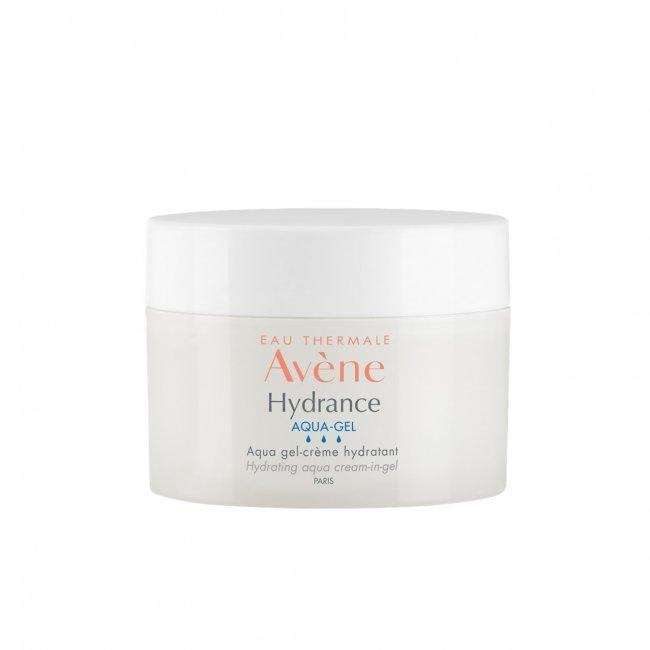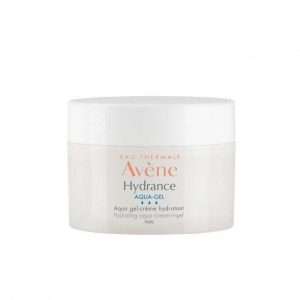 For normal to dry skin, we recommend Ducray Ictyane Hydra Light Face Cream. This day and night moisturizer deeply hydrates your dry face and restores its elasticity and softness. Its invisible, refreshing and smooth texture penetrates quickly into the skin, leaving it soft and supple.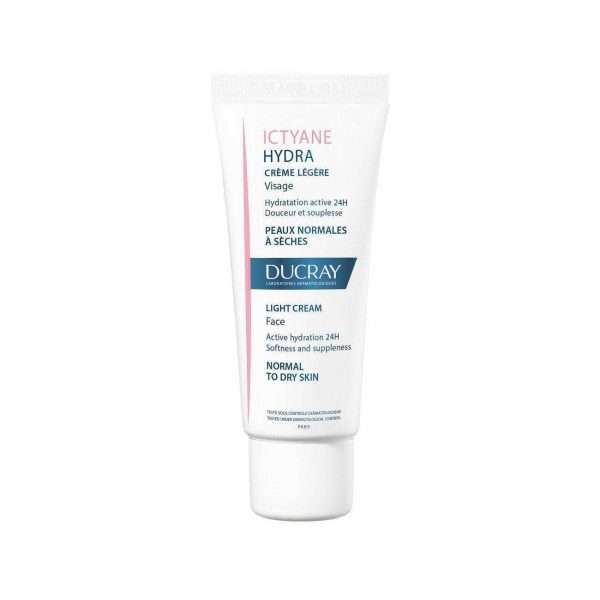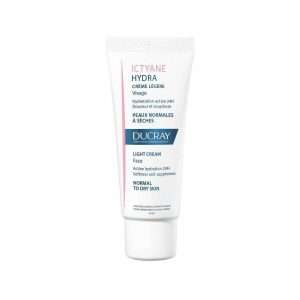 You can also turn to thick moisturizers that contain oils and ceramides, such as Eau Thermale Avène Trixera Nutrition Nutri-Fluid Lotion, as these lipids help repair the skin's barrier function and prevent inflammation. Enriched with ceramides and essential fatty acids, this lotion softens the skin and provides 48-hour hydration to nourish and protect dehydrated and sensitive skin. Its fluid texture allows a fast application and leaves the skin soft and smooth without a greasy feel. Simply apply and get dressed immediately!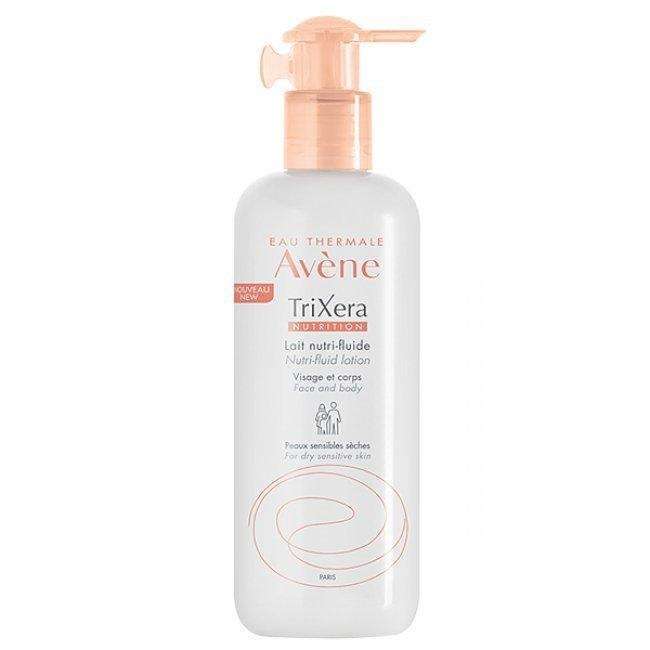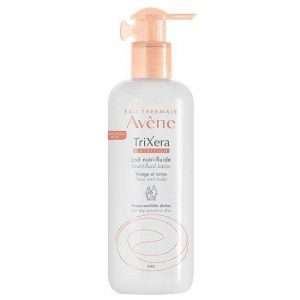 You can also moisturize your body's skin with Ducray Ictyane Hydrating Body Lotion. Its light yet non-sticky texture ensures quick absorption. Delicately scented, this lotion protects the skin from dehydration and provides 48 hours of hydration to restore smoothness and softness.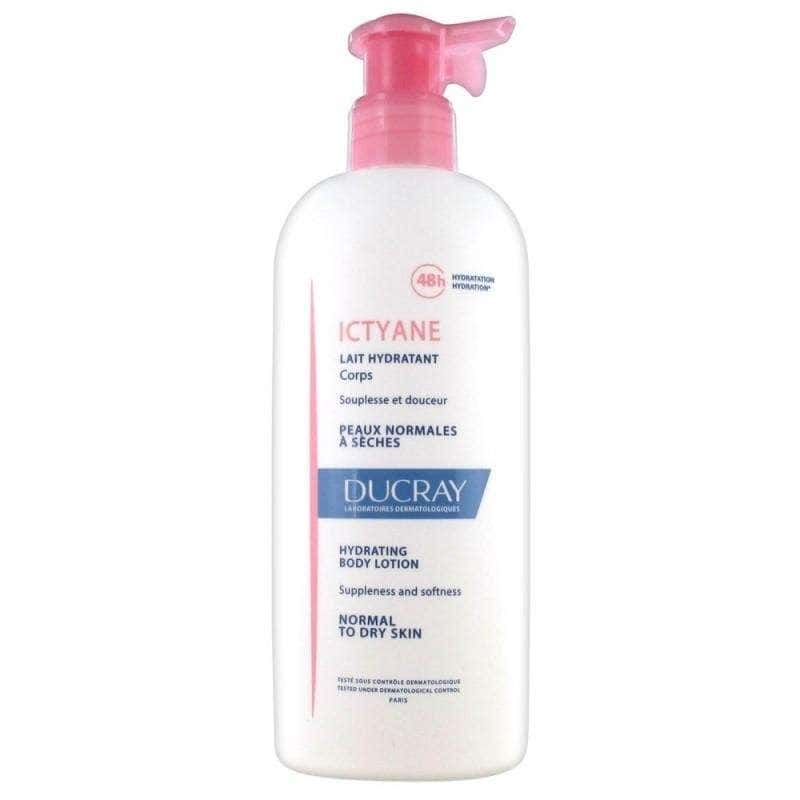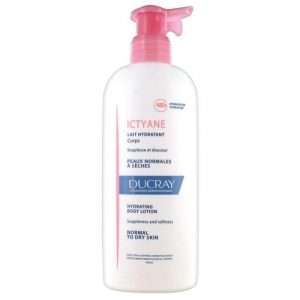 Extra tips to boost your skin's health
For dry skin, Dr. Irena Ivanovsca recommends avoiding the following actives: alcohol-based products, products with a high glycolic or salicylic acid, soaps… It is also important to avoid heat, sun, and aggressive cosmetic treatments that can make the skin more vulnerable.
For dehydrated skin, in addition to the need for drinking water, you can also add water-rich foods to your diet, such as watermelon, strawberries, cucumber, and celery.