Do you feel that constant tingling sensation, almost as if you were holding a cactus? Does it feel like a never-ending battle, like a fire you can't put out? Eczema is frustrating and can feel like a burden. It often requires daily attention to control flare-ups, but for some, that may not be enough. To help you cope with this condition, we reached out to the dermatologist and cosmetologist Dr. Heba Fathy, who reveals the causes of eczema and the best ways to get rid of it.
What is the cause of eczema?
Eczema is a common condition that causes dry, red, and itchy skin. Symptoms can range from a mild rash that goes away fairly quickly to a more severe condition that lasts a long time.
There are many causes of eczema. Many substances in your environment can irritate your skin and cause an eczema outbreak. For example, according to Dr. Heba Fathy exposure to mold can cause a flare-up of eczema and other skin rashes in sensitized individuals. Dust mites, pets, and pollen can also lead to eczema.
What causes eczema around the eyes?
Your eyes are a delicate and vulnerable part of your body. Red, dry or scaly skin near the eye may indicate eczema, also called dermatitis. 
Two common types of eczema can affect the eye area: atopic eczema and contact eczema. This can be particularly distressing because the skin around the eyes is thin and sensitive.
Dr. Heba Fathy indicates that certain factors can cause atopic eczema, such as family history and environment. On the other hand, she states that contact eczema occurs when your body comes into contact with an irritant or allergen. Some of these triggers include: 
Makeup

Lotions

Oils

Soaps 

Shampoos

Dust

Perfumes

Extreme temperatures 

Humidity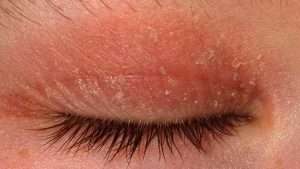 What causes follicular eczema?
Dr. Heba Fathy explains that a follicular eczema is a common form of skin condition, atopic dermatitis, where reactions occur in the hair follicles. Atopic dermatitis occurs when the outer layer of your skin is no longer able to protect you from external threats such as allergens, bacteria, or other irritants.
She points out that the exact cause of follicular eczema is unknown, but people with a family history of asthma, hay fever, or eczema may be at risk.
Because it happens in the hair follicles, follicular eczema reactions tend to appear like goosebumps that won't go away. The hair in the affected area may stand on end and the inflammation may cause redness, swelling, itching, or heat.
What are the foods that cause eczema in breastfed babies?
Dr. Heba Fathy asserts that certain foods in a mother's diet can cause problems for babies with eczema. If you are breastfeeding, she advises to avoid the most common triggers such as:
Cow's milk

Peanuts

Tree nuts

Shellfish
Can breast milk cause eczema? Short answer is "no". It is the foods that the mother eats that are passed on through her breast milk that cause eczema, not the breast milk itself. For example, if a mother consumes peanuts, the food particles will pass into her breast milk and cause a flare-up in the child.
What's the best treatment for you?
When you keep your skin healthy, you can prevent dryness, itching, and redness, and possibly reduce the need for medication. 
Try these tips:
1- Bathe only in lukewarm water. Hot water dries out your skin. Don't use scrubs as these can be irritating, and pat your skin dry with a soft towel instead of rubbing it.
2- Wash your skin with a soap-free cleanser. XeraCalm A.D Lipid-Replenishing Cleansing Oil from Eau Thermale Avene is a soap-free, fragrance-free cleansing oil for extremely dry and sensitive skin. It gently cleanses while soothing itchy, irritated and dehydrated skin – even atopic dermatitis. As for the texture, expect a light, almost creamy body wash feel, rather than a slippery oil.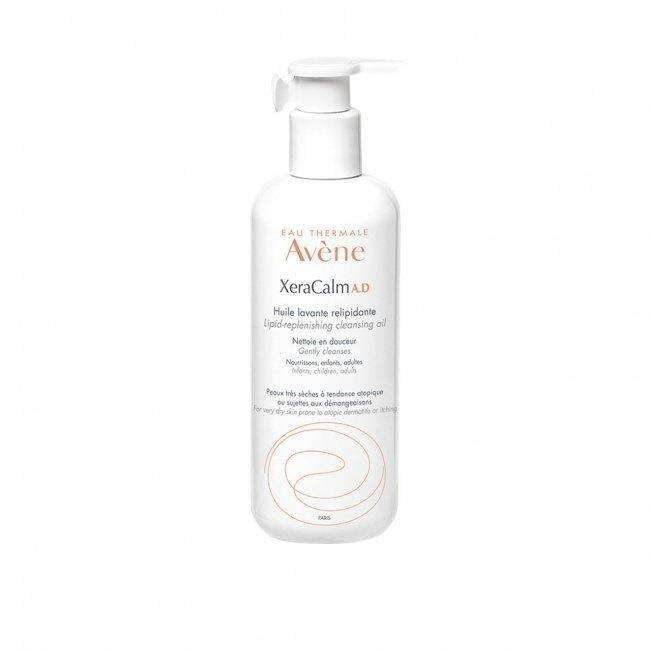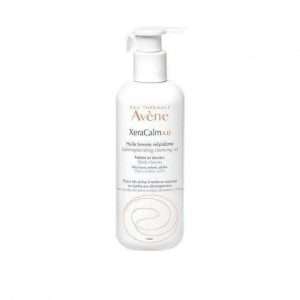 Another cleanser we highly recommend is A-Derma Exomega Control Emollient Shower Oil, which is a highly compatible and nourishing soap-free, plant-based cleanser specifically designed for eczema-prone skin. It reduces the need to scratch, gently cleanses, heals, and soothes dry skin. It is suitable for infants, children, and adults.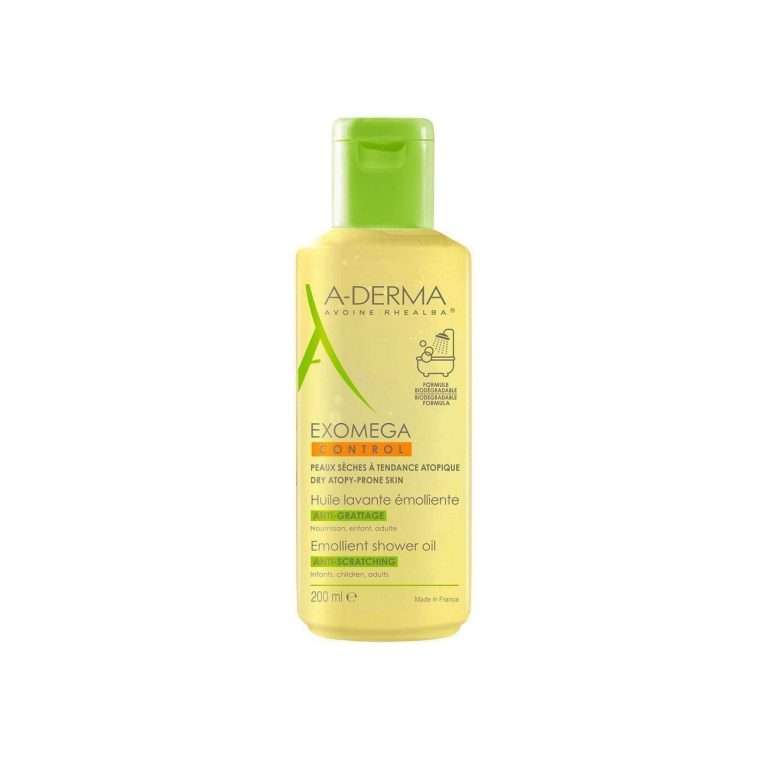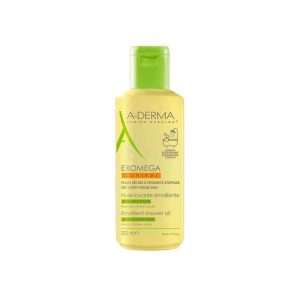 3- Apply moisturizers daily. Do so right after bathing or washing your hands. Choose moisturizers that are fragrance-free and non-irritating. 
After cleansing, use Eau Thermale Avene XeraCalm A.D Lipid-Replenishing Cream, a moisturizing face and body cream for sensitive and eczema-prone skin. This fragrance-free cream is rich and velvety and spreads easily over the skin. It is a savior for those with insanely dry skin, as it heals and helps the skin to better retain moisture.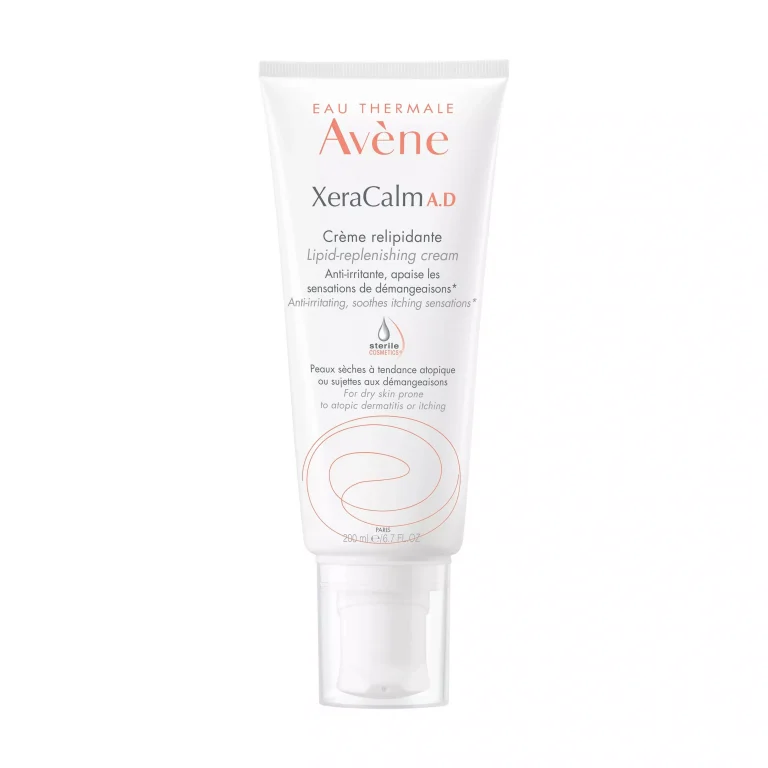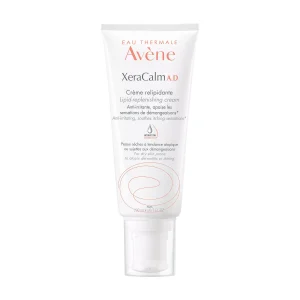 If you are looking for a plant-based product, we recommend A-Derma Exomega Control Emollient Cream which contains an extract of Rhealba Oat Plantlets. It has a pleasant creamy texture and penetrates easily into the skin. It also helps control feelings of irritation in newborns, children, and adults. Apply a generous amount of the cream to previously cleansed skin.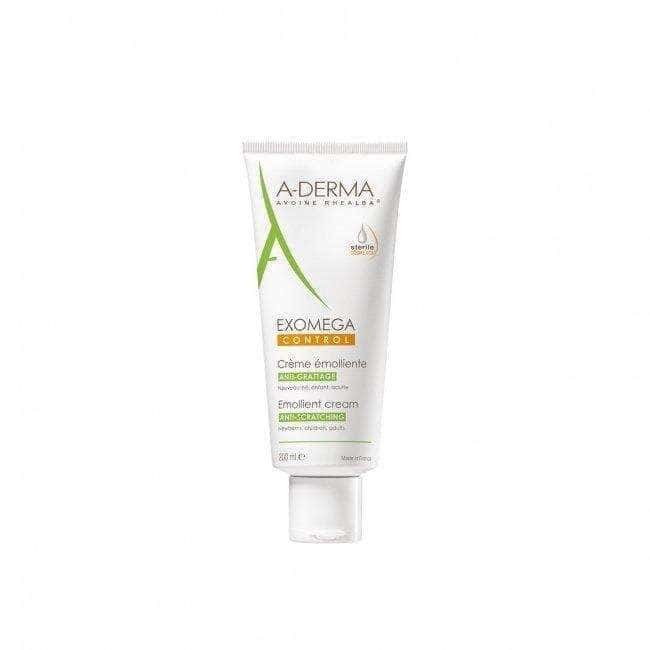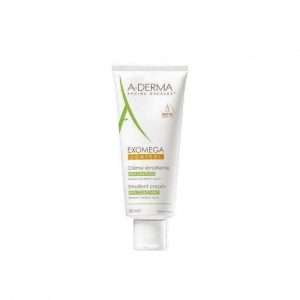 If your skin is very dry, we recommend you opt for a thicker texture, such as A-Derma Exomega Control Emollient Balm, which can be used throughout the day, soothing the skin and freeing it from itching. Dense, nourishing, and restorative, this balm provides instant deep layer hydration for the comfort of atopic skin.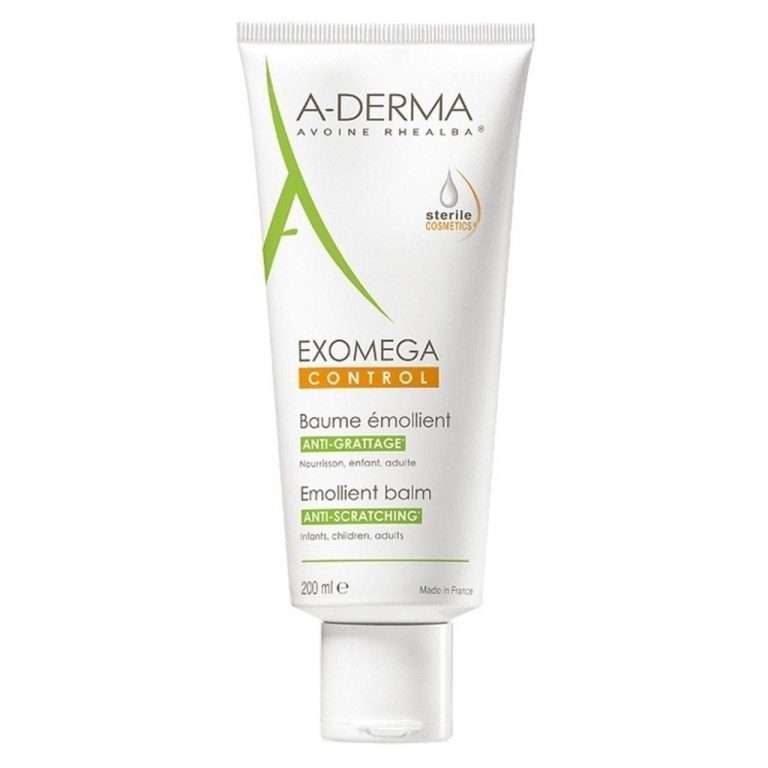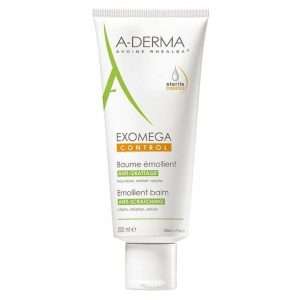 4- Avoid contact with skin irritants. Household cleaners, laundry detergents, scented soaps, bubble baths, cosmetics, and others can worsen eczema. Figure out what irritates your skin so you can avoid it. 
5- Look for cotton clothes that fit comfortably. Both wool and synthetic fibers can be irritating. Also, make sure to wash your new clothes before you wear them for the first time. Use a fragrance-free laundry soap and rinse your clothes thoroughly.
6- Be aware of your triggers. Many people with eczema react to allergens such as pollen, dust mites, and molds.
7- Manage your stress. Finding time to relax can be difficult, but reducing your stress levels will help you avoid flare-ups.
What to do if eczema causes lesions?
Eczema can cause a range of symptoms, from a red, itchy rash to patchy lesions. Open sores – especially those caused by scratching eczema – can allow viruses, bacteria, and fungi to enter the skin. This can lead to infection.
So, when dealing with eczema lesions, we recommend the following routine:
Start with a cleanser: Gentle cleansers are essential to help maintain the protective skin barrier and hydration of dry eczema-prone skin.
Dexyane Ultra-Rich Cleansing Gel from Ducray is a high-tolerance gel indicated for very dry, itchy, eczema-prone skin, protecting it from dehydration. This cleansing gel can be used daily from birth.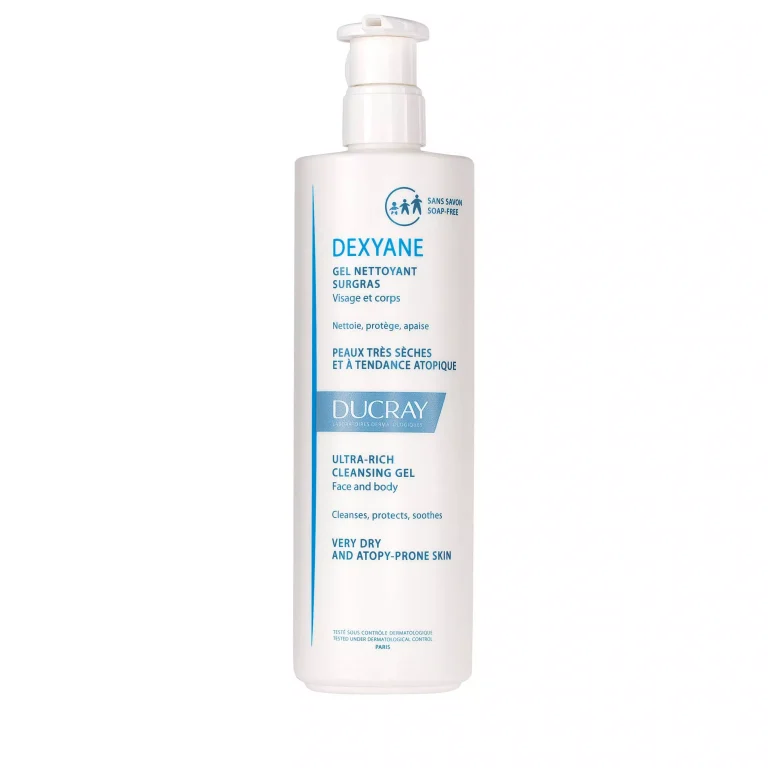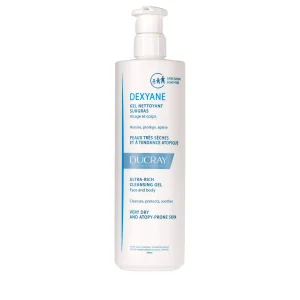 On eczema lesions, it is necessary to apply an appropriate cream such as Ducray Dexyane MeD Soothing Repair Cream which treats and promotes the disappearance of eczema lesions. This cream has a formula rich in anti-irritating, soothing, and repairing active ingredients for the treatment of eczema lesions. Apply once or twice a day on the inflammatory lesions and gently massage on skin.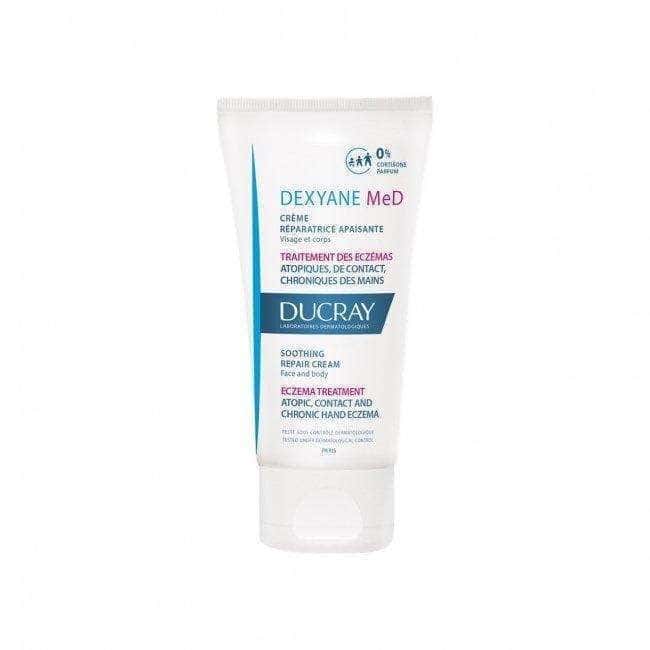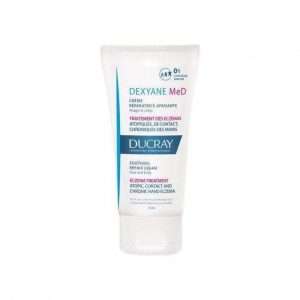 On zones outside the lesions, we recommend the use of Ducray Dexyane Anti-Scratching Emollient Cream. Its comforting texture nourishes, repairs and soothes your dry skin by ensuring a perfect balance between hydration and nutrition. Your skin finds immediately and durably its flexibility and comfort.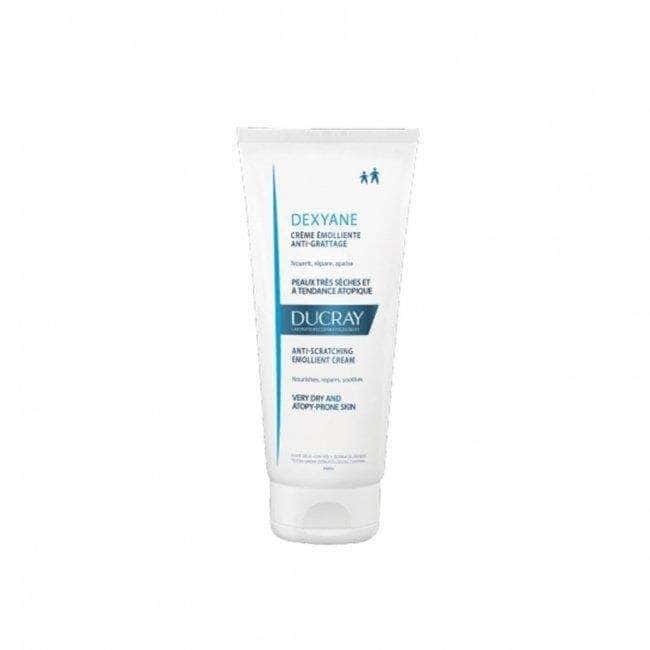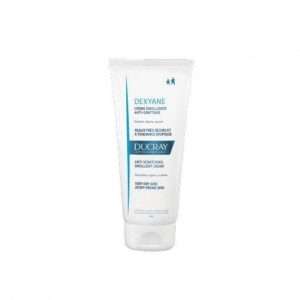 In short, incorporating a good skin care routine into your daily life will help eczema improve.