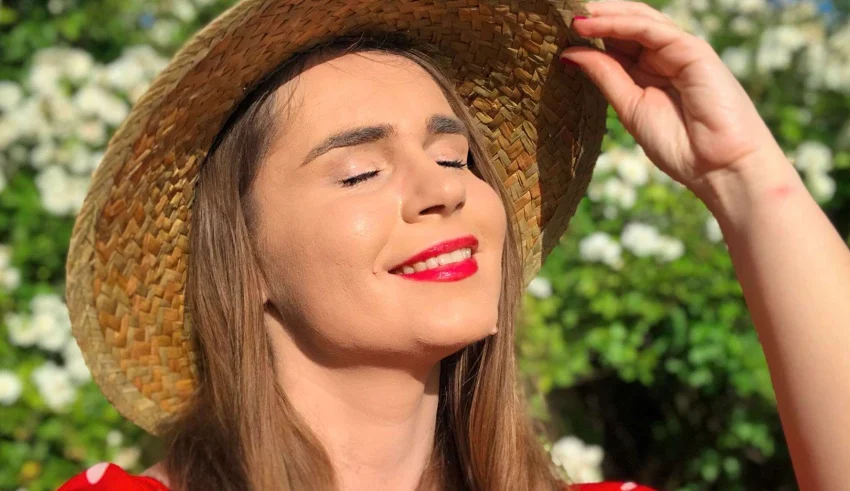 Summer is here, and if you're worried about skin problems, you're not alone, we've all been there! While sunspots are generally harmless, they can have a negative effect on self-esteem, and just before you know it, you'll start working on your makeup game.
Lucky you! The Dermo Lab got your back, bringing you all you need to know about summer's most common problem: Sunspots. This will help you protect your skin against sunspots and treat the existing ones.
What Causes Sunspots?
We turned to the dermatologist Dr. Ahmed Al-Anani, who explains the major factors that can cause sunspots.
First and foremost, Dr. Anani stresses the fact that some people are more likely than others to develop these spots, due to genetic factors including skin tone. You guessed it right, light skin is more susceptible to sunspots than dark one.
Second but no less crucial, sunspots are largely connected to sun exposure, the longer you spend time outside in the sun, the darker your spots get. To take it further, when the heartless UV rays hit your skin, the pigment-producing cells (melanocytes) start to overproduce melanin, which leads to the formation of sunspots. What's more, existing melasma and hyperpigmentation only make things worse.
As for the location of the sunspots, they are normally found on areas of the skin that are more exposed to the sun, such as the face, neck, shoulders, and back of the hands.
Can Sunspots Be Prevented?
The best way to avoid sunspots is to literally have something block the UV rays and don't let them get through your skin. Hence, sunscreen is your savior: Make sure to introduce it to your morning skin care routine and use one that is appropriate for your skin type. Also, re-apply every two to three hours, says Dr. Anani.
And the list goes on when it comes to other ways of prevention. For instance, stay out of the sun when the rays are at their most intense (between 10 a.m. and 3 p.m.) and cover up with hat and cotton clothes. Also, using vitamin C-rich skin care products could be handy to protect your skin from the cruel sunlight.
How to Treat Sunspots on Your Skin?
According to Dr. Ahmed Al-Anani, plenty of at-home sunspots treatments are out there and are considered natural remedies. And as wonderful as these treatments may be for some, they can make the pigmentation get worse for others. So, don't use any treatments or medications except under medical supervision.
If we go over the treatments available in the market, topical creams are the star of the show; they help you get rid of sunspots by lightening your skin tone.
While at-home remedies are an option, sunspots can also be tackled with in-clinic treatments, which include chemical peels, cool peels or laser treatment.
Here Dr. Ahmed Al-Anani indicates that the most suitable treatment varies from patient to another, depending on the diagnosis and skin type, add to that, the roots of the condition, whether sunspots have formed due to hormonal changes or biological problems.
Now that you've caught it all, make sure to protect your skin as much as possible. And don't hesitate to teach your sunspots a lesson if they have formed already!
To make it easier for you, we recommend the following products from Ducray, the leading brand in skin care that will help you prevent and beat these spots:
– Melascreen UV Light Cream SPF50 +: This cream protects your skin from pigmentations resulting from sun exposure and fades them away. With its formula rich in vitamin E, it is the best antioxidant to protect you against the harmful effects of UV rays.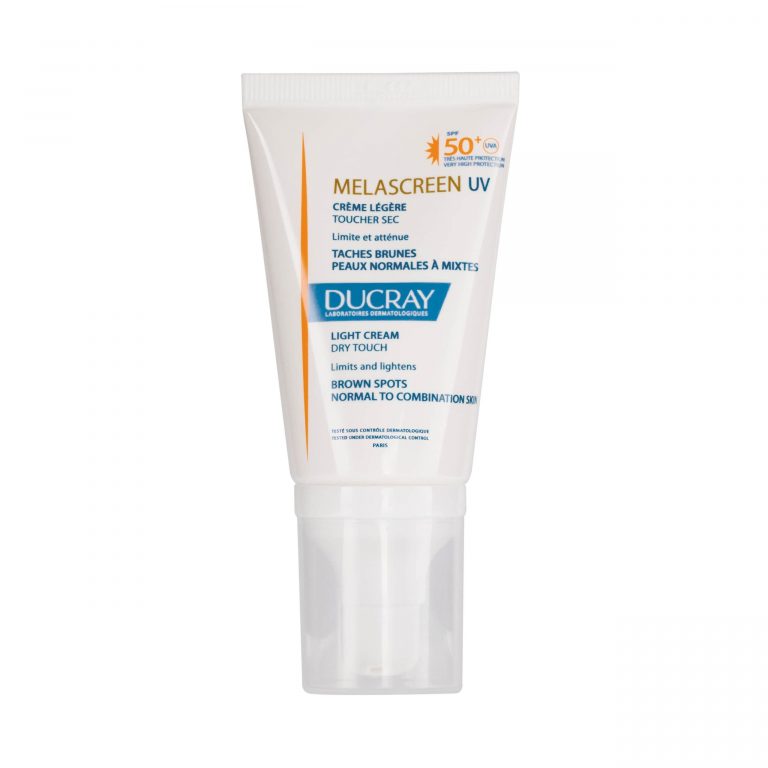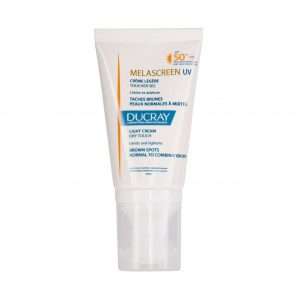 – Melascreen Intense Depigmenting Care: This intensive treatment contains depigmenting active ingredients such as azelaic acid and glycolic acid, which are clinically proven to remove dark spots.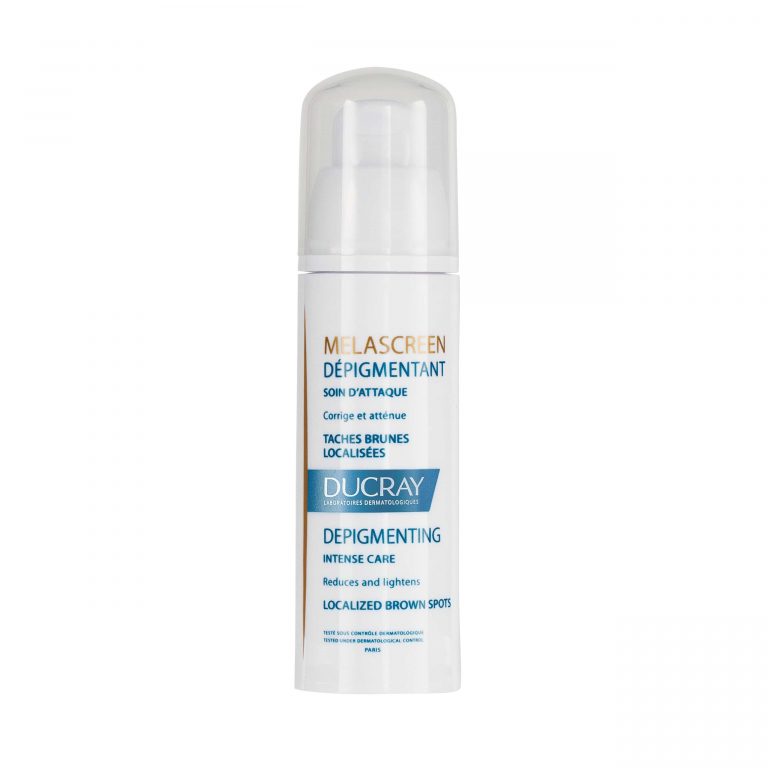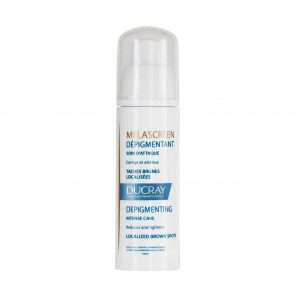 – Melascreen Eclat Light Cream SPF15: Your shelf cannot miss this vitamin C cream, which reduces the appearance of uneven skin tone and gives a glowy complexion. It is the perfect touch to your anti-pigmentation routine!