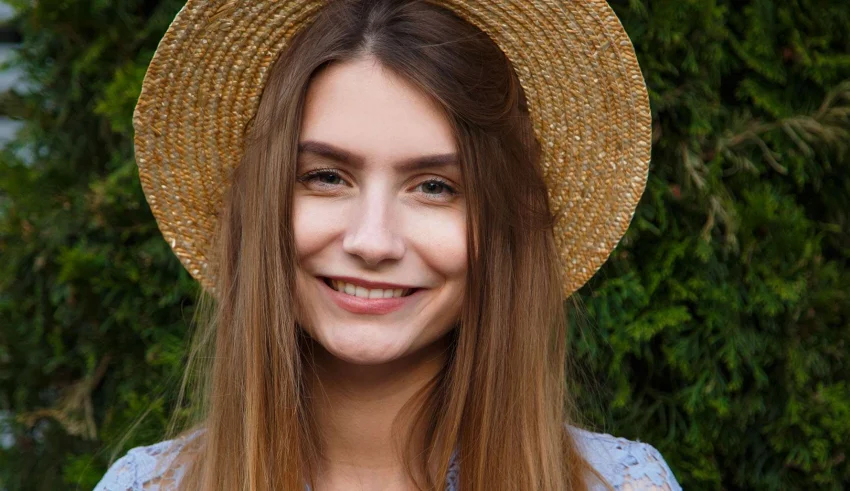 As summer approaches, oily skin problems increase and get so much worse. It's usually hard to manage pimples, brown spots, and dullness, but it gets even more challenging with hot weather and sweating. So, how do you deal with oily skin in summer? Keep reading to find out all the details related to this topic.
Factors that affect oily skin
Before we recommend any treatment, it's important to explore the factors that can affect oily skin so you can know better how to take care of it. As the dermatologist Dr. Samir Hantira explains, there are 4 key factors:
Hormonal changes in the body, especially during specific times, such as pregnancy, menstruation, marriage…
Sebaceous glands that are affected by genetic factors
Fatigue and physical activity
Diet as it plays an important role in protecting skin or making it worse if you're following an unhealthy diet
9 tips to manage your oily skin
As Dr. Sami Hantira indicates, there are 9 key tips that will help you manage your oily skin problems in summer:
1- Don't overwash your face: During the summer months, you might start washing your face several times a day. However, this can strip your skin of moisture, which stimulates sebaceous glands to produce more sebum. So, you should only wash your face twice a day while using a gentle cleanser. If you feel the need to wash your face more than that, you can spray your face with a refreshing mist or use a toner.
2- Exfoliate your skin: Perform this step two to three times a week to get rid of dead skin cells and dullness. Do not to exfoliate your skin every day as this would strip it of its moisturizing natural oils and make skin oilier.
3- Choose a sunscreen for your skin type: One of the most common skin care mistakes people make is applying any sunscreen that protects against UV rays without taking into consideration the skin type. It's wrong. Oily skin requires a sunscreen that is specifically designed for oily skin to reduce shine.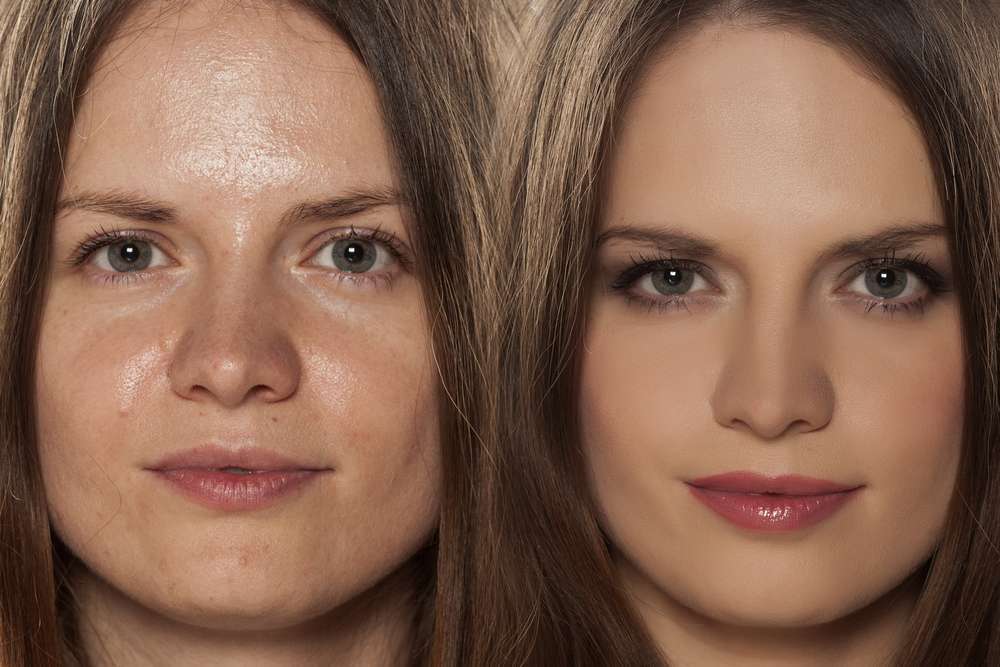 4- Use the right toner: Toner is one of the most important products in a skin care routine for oily skin as it moisturizes skin and reduces the appearance of enlarged pores. Toners should be used in the morning and evening after cleansing skin. Make sure to go for one that is alcohol-free so that it doesn't dry out your skin.
5- Go easy on makeup: It's summertime! Don't hesitate to go out without makeup and show off your natural skin. But if you wish to apply a bit of makeup, it's preferable to go for organic, chemical-free makeup. You can also replace heavy foundation with a tinted cream or sunscreen. This way, you'll be reducing the harmful effects of makeup on your skin and avoiding clogged pores.
6- Moisturize your skin: Many people think that moisturizers make oily skin worse and using products that dry out skin will reduce oiliness and limit the appearance of pimples. The truth is, it is a myth. Daily moisturizing is essential for all skin types, but you should choose a moisturizer specifically designed for oily skin.
7- Use a face mask that's suitable for your skin type: There are a lot of face masks designed for oily skin. As Dr. Sami Hantira recommends, use a mask twice a week for optimal results.
8- Eat fruits and vegetables: Your diet can highly affect your skin. So, try to avoid eating fried and fatty foods or dairy products. Instead, focus on vegetables and fruits, as they will help keep your skin healthy and supple.
9- Drink water: Water is a vital component of your body and skin. So, make sure to drink two to three liters of water per day to eliminate all toxins and hydrate the skin.
Now that the tips are clearer for you, start applying them as of today to keep you skin comfortable this summer.
If you have oily skin, we recommend you try the following products for optimal results:
– Keracnyl Foaming Gel: As per Dr. Samir Hantira's recommendation, cleansing your face morning and evening with a gentle cleanser for oily skin is key to get rid of dead skin cells and clear clogged pores. Try out this foaming gel for oily skin from Ducray. It is soap-free and deeply cleanses while being gentle on the skin.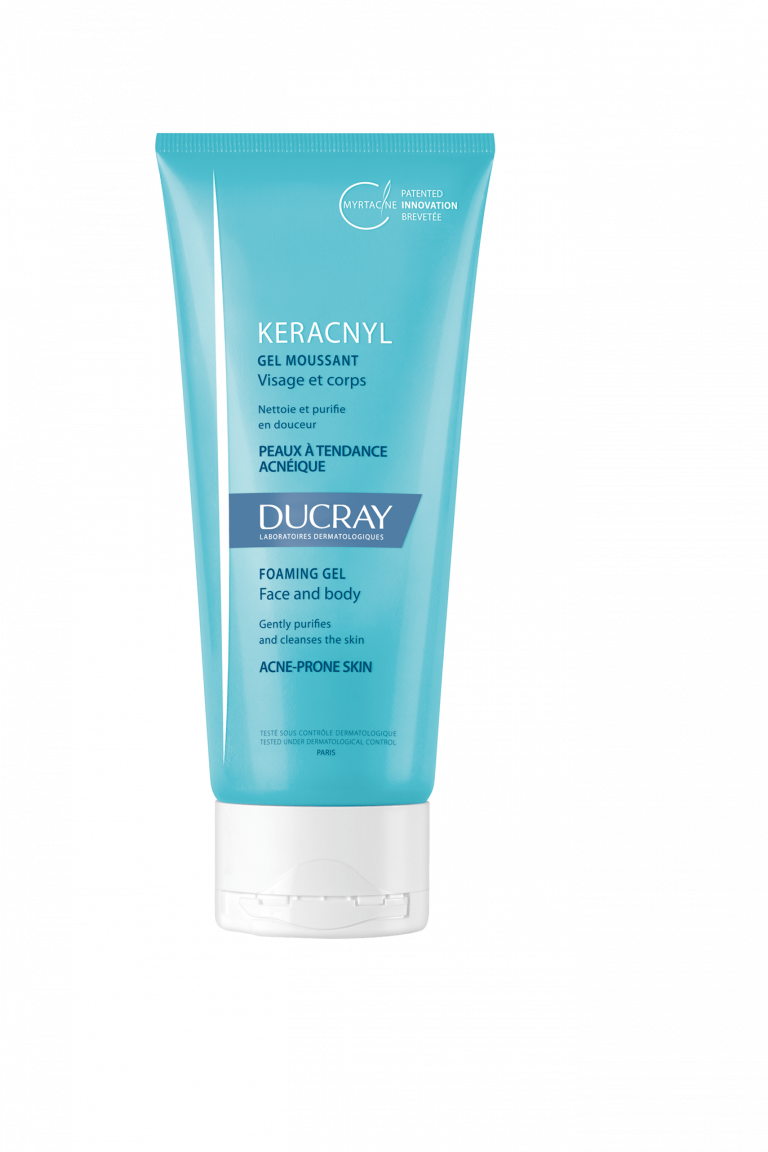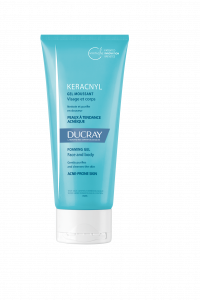 – Keracnyl PP: The cleanser is essential for the skin, however, a treatment designed for oily, acne-prone skin should complement the skin care regiment. Apply this treatment cream from Ducray after cleansing your skin, as it reduces inflamed spots and improves the skin's tolerance to topical treatments. It also reduces redness.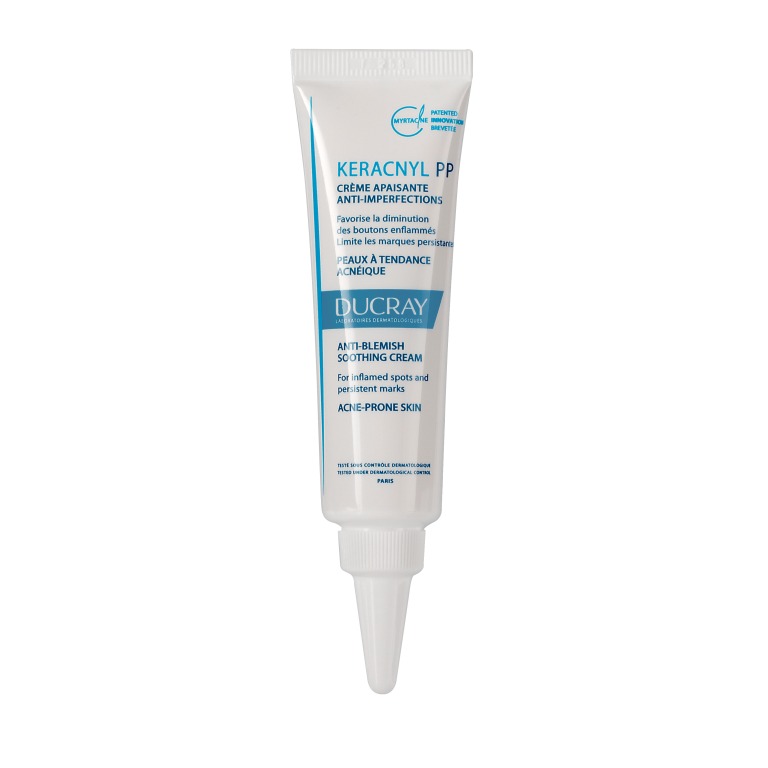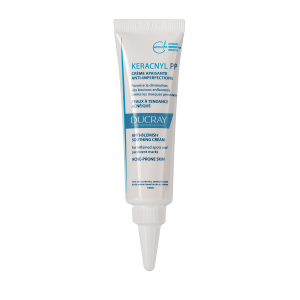 – Very High Protection Fluid SPF 50+: This sunscreen from Eau Thermale Avène is specifically designed for oily skin. It protects from the harmful effects of UV rays. It has an ultra-fluid, light texture that is rapidly absorbed and provides broad-spectrum protection.