Did you know that kissing your baby's cheeks can sometimes be harmful? This is the case if your child has eczema. Eczema is one of the most common conditions in children, especially during the winter months. It is a chronic, non-bacterial, non-contagious skin condition that causes skin irritation, itching, redness, and sometimes cracking and scaling. Because this condition is a major source of anxiety for parents, The Dermo Lab has reached out to the dermatologist and cosmetologist Dr. Rania Mahrous to talk about the causes, symptoms, and ways to treat eczema in babies. 
Here's what parents need to know about this skin condition. Read on!
What causes baby eczema?
Eczema can affect people at different age groups, but it is most common in children. This so-called "baby eczema" usually lasts throughout childhood and adolescence, and in some cases, adulthood.
A person's genes and environment play a major role in baby eczema. Babies are more likely to develop eczema if family members have a history of eczema, hay fever, or asthma. 
Scientists believe that eczema results from a malfunctioning immune system that affects the skin barrier and its ability to retain moisture and keep bacteria and environmental irritants out.
So, pay attention when you notice patches of red, itchy, rough, dry skin. Eczema usually appears on the baby's arms, cheeks, chin, forehead, and leg joints.
What are the foods that cause eczema in breastfed babies?
Diet is an important cause of eczema, but it is not the only one. Breastfed babies get what their moms eat. Certain foods in the mothers' diet can cause a flare-up of eczema in their babies. So, let's find out what foods cause eczema in breastfed babies. The most common culprits are:
Cow's milk 

Soy

Wheat

Eggs

Shellfish 

Tree nuts

Peanuts
In general, breastfeeding mothers do not need to avoid certain types of foods if the baby does not show signs of food sensitivity/allergy or eczema. However, if your baby starts to develop a rash on his/her face or body, it's time to consider a food allergy or sensitivity. 
It is important to note that breast milk itself is not the cause of eczema. The foods that the mother consumes and that are passed on through her breast milk are the cause of baby eczema. Dr. Rania Mahrous adds that breast milk is better than formula because it helps protect the baby's skin. She explains that formula can sometimes cause certain types of allergies in children, triggering eczema.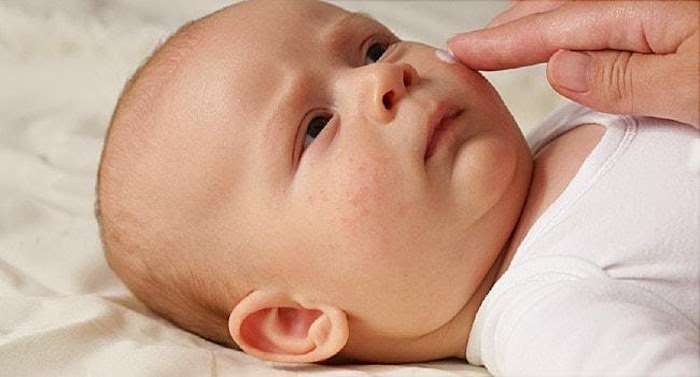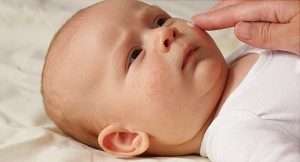 How can I properly care for my baby with eczema?
According to Dr. Rania Mahrous, babies' skin is soft and delicate, especially for those who are prone to eczema, so it is important to take good care of it. Thus, she suggests the following:
Clothing and anything that comes in contact with the child, including blankets and sheets, should be 100% cotton.

Bathing or washing should be done with water and mild, oily soap-free detergents or cleansers, such as Xeracalm cleansing oil from Eau Thermale Avene.

Sterilizers, perfumes, and softeners should be avoided, whether by washing or directly on the child's skin, and wipes should not be used frequently, especially those that are perfumed.
What relieves itchy eczema in a baby?
Dr. Rania Mahrous warns that baby eczema does not go away on its own and must be treated. Eczema treatment is based on managing skin dryness, reducing skin inflammation and preventing flare-ups.
Dr. Rania Mahrous adds that a baby's skin expresses the extent of your baby's happiness or unhappiness… The eczematous patient does not sleep well from the intensity of itching. Also, scratching marks can appear in all aspects on the skin. Thus, she recommends the following treatment tips for parents whose babies have eczema:
It is best to avoid kissing your baby, especially in case of facial eczema.

The child is a small human being, so you must protect him and his skin from any harmful internal or external factors.

The skin must be constantly hydrated with moisturizers which will restore the skin's protective layer and give it back its water.
To reduce and prevent episodes of atopic dermatitis, you need to keep the skin in the healthiest state possible, hydrated, and nourished. It is therefore important to use the best eczema creams for your baby.
Before moisturizing, it is very important to thoroughly cleanse the skin. As mentioned above, it is recommended to opt for soap-free cleansers, such as XeraCalm A.D Lipid-Replenishing Cleansing Oil, suggested by Dr. Rania Mahrous. This cleansing oil from Eau Thermale Avène, trusted by millions worldwide, goes perfectly with your baby's sensitive skin. It reduces itching sensations, soothes redness/irritation due to skin hyperreactivity, and allows the skin to protect itself once again. Besides, it is fragrance-free, which is essential for eczema sufferers.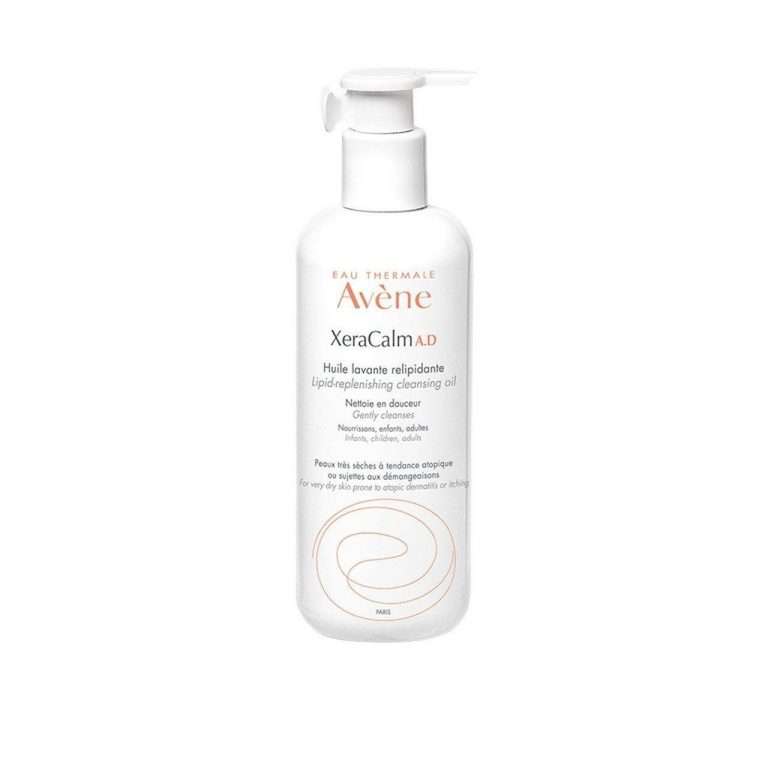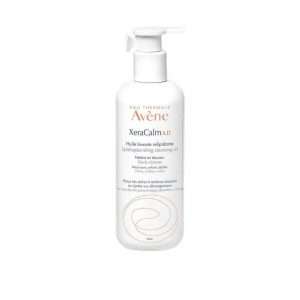 Follow with Eau Thermale Avene XeraCalm A.D Lipid-Replenishing Cream, dedicated to your baby's skin. It is perfectly suitable for sensitive skin, as it soothes and calms dry, itchy skin prone to eczema. Try it and you won't be disappointed!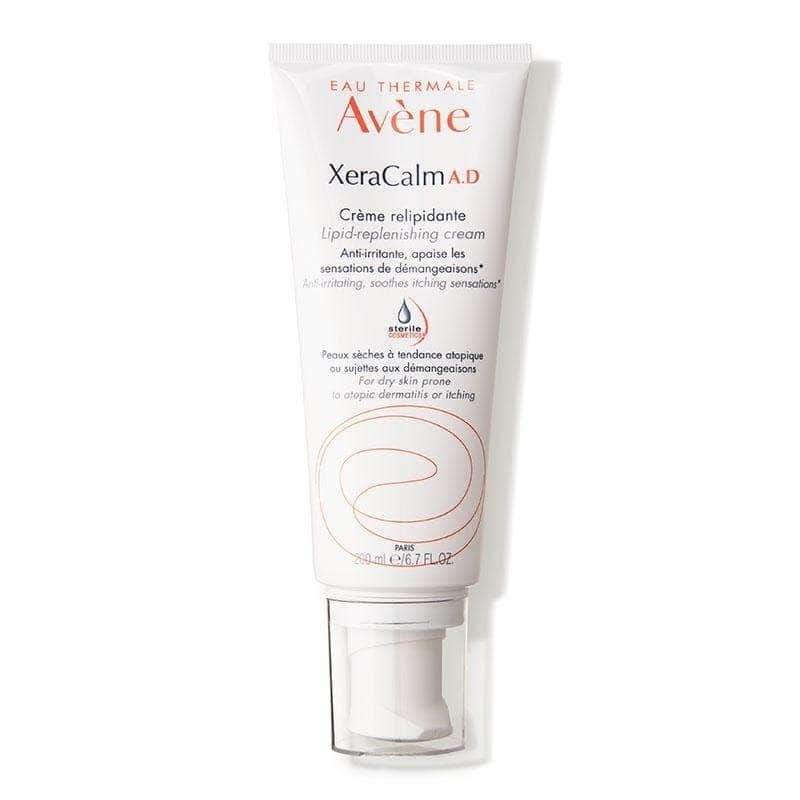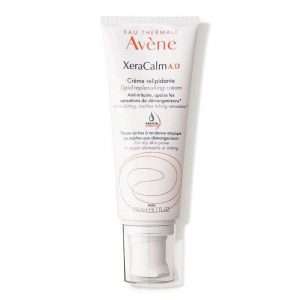 If you prefer a more natural formula for your baby, we recommend you use the Exomega line from A-Derma, the first dermo-cosmetic brand with a natural plant active ingredient.
A-Derma Exomega Control Emollient Shower Oil is an ideal cleansing oil for the daily hygiene of atopic and sensitive skin of babies, children, and adults. It contains Rhealba, an oat extract that calms irritation and soothes the skin. This should be the very first step in reducing dry skin!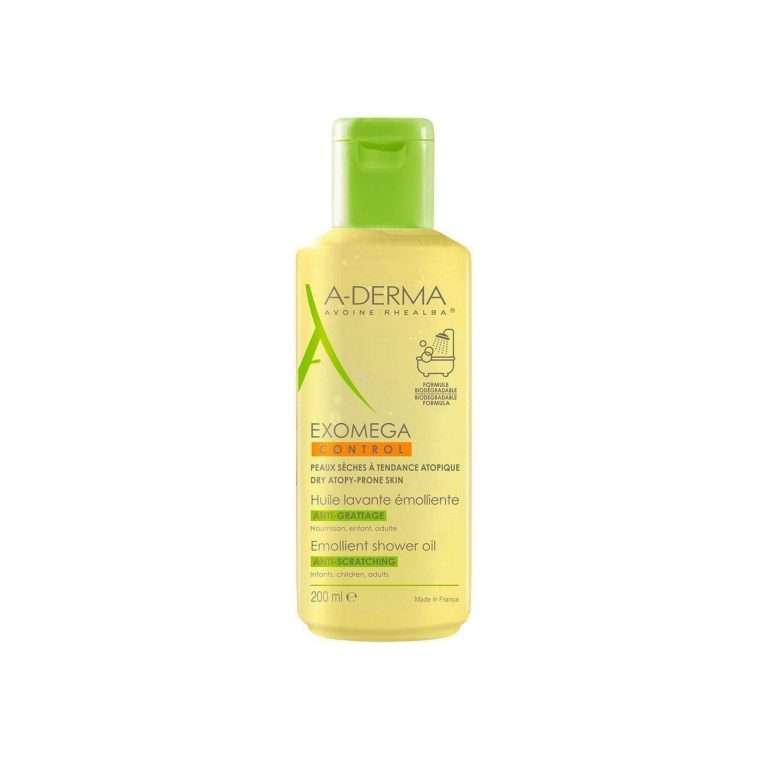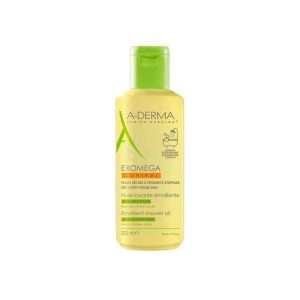 For dry skin prone to eczema, regular creaming with the right product is essential. A-Derma Exomega Control Emollient Cream nourishes and soothes all dry, atopy-prone skin starting from birth. This baby eczema cream also strengthens the skin barrier, protecting it from any irritants. For better absorption, massage gently on the face and body.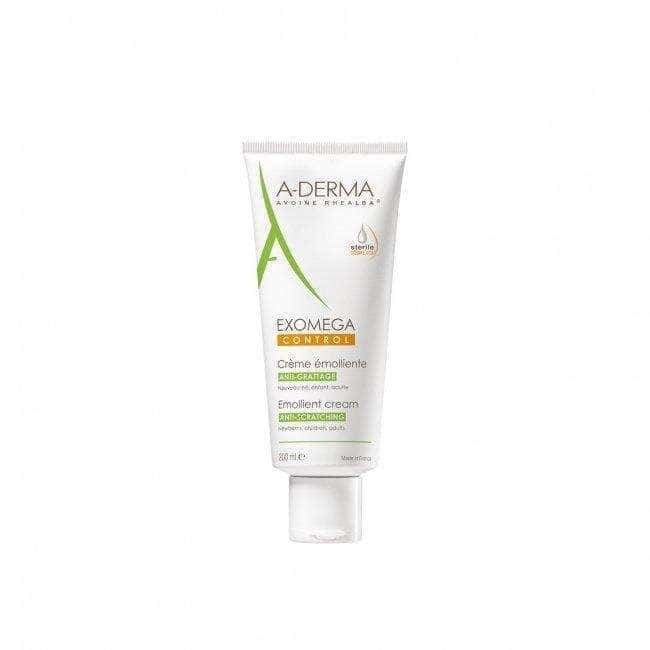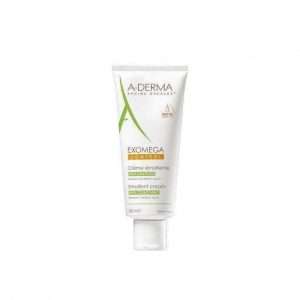 If your baby has extremely dry skin, we recommend a much heavier formula such as A-Derma Exomega Control Emollient Balm. This life-saving product restores moisture to your baby's very dry skin. Bonus: it penetrates quickly and is not greasy at all.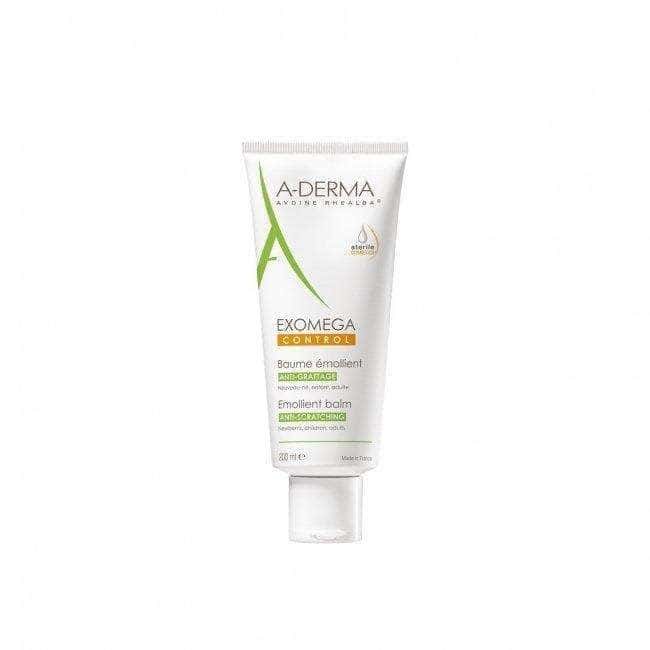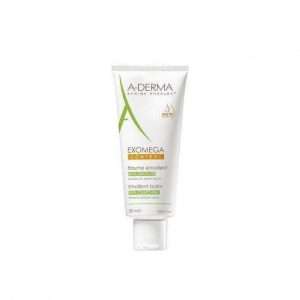 If your baby has eczema lesions, we recommend using the following Ducray products designed to treat these lesions and reduce skin irritation. 
First of all, it is essential to cleanse the baby's skin with Ducray Dexyane Ultra-Rich Cleansing Gel, a super-rich cleanser that can be used daily on babies from birth.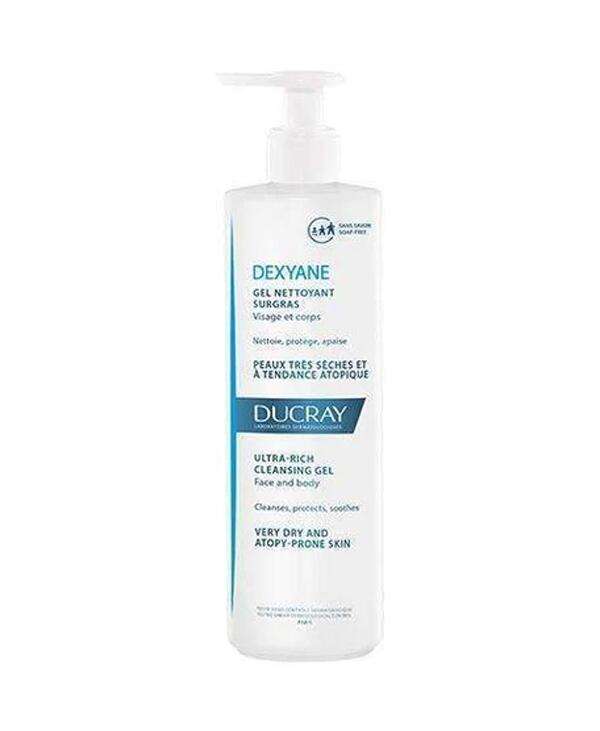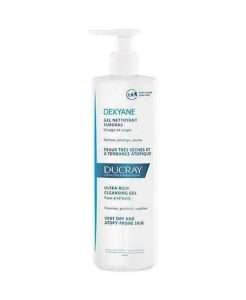 On eczema lesions, it is necessary to treat with an adequate baby eczema cream such as Ducray Dexyane MeD Soothing Repair Cream which treats the lesions and works on their disappearance. It relieves itching, redness, irritation and restores the skin barrier. Massage this repairing cream onto the inflammatory lesions of eczema.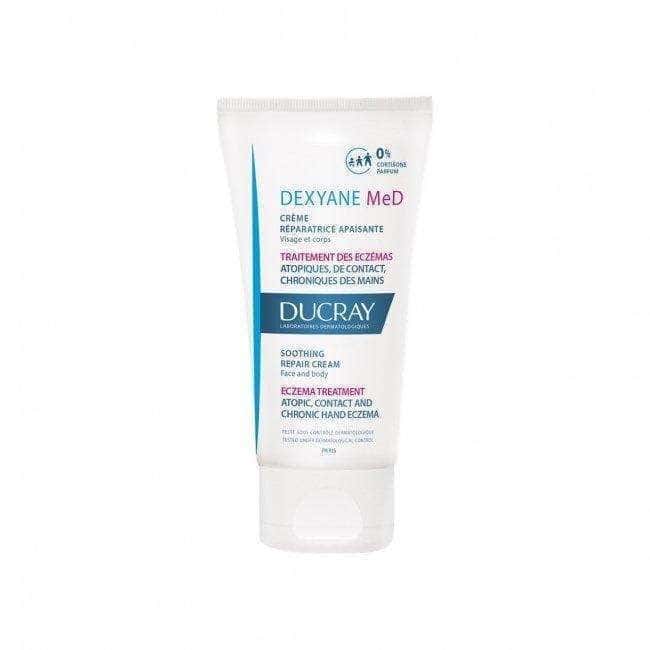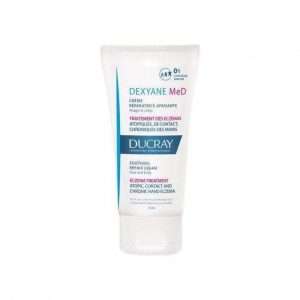 Follow with Ducray Dexyane Anti-Scratching Emollient Cream on areas outside the lesions. Packed with super soothing ingredients, this cream deeply moisturizes your skin and ensures the perfect balance between hydration and nutrition. Apply once a day to dry areas, and massage gently until the product is completely absorbed.