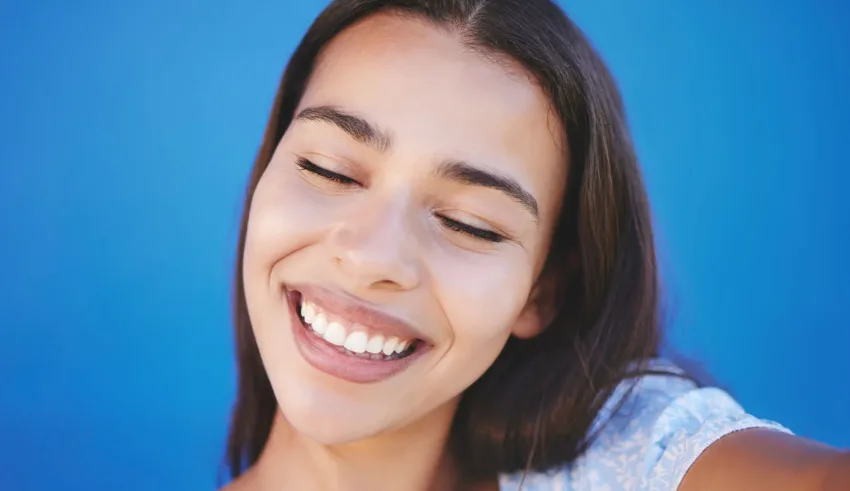 Itchy, irritating, and unsightly, dry skin can be a real headache. And it's exacerbated by the low humidity that comes with the change of season. But fear not! That cold snap doesn't have to spell disaster for soft, healthy skin. With the guidance of the dermatologist Dr. Dina Kohla at Kaya Clinic in Riyadh, you can nip dry skin in the bud. Read on!
What are the effects of dry skin?
1- Itching, cracking, and bleeding
A common effect of excessively dry skin is weakening of the skin, which can lead to cracking or bleeding. This happens because the skin loses its elasticity when it lacks moisture and cracks more easily when stretched.
The cracks can then become deeper, and some areas may become scaly or begin to flake. Cracks can eventually break through the epidermis causing the skin to bleed. Chapped or cracked lips are also a common consequence of dry skin.
2- Infection
When dry skin cracks, bacteria enter the body, which can lead to infection. Red or inflamed areas of the skin are often the first signs that an infection is developing. 
3- Atopic dermatitis or eczema
In some cases, dry skin can be a warning sign of atopic dermatitis or eczema. It can cause itching, known as pruritus, and increase the likelihood of bleeding.
What makes your skin dry, according to the dermatologist?
A lack of moisture in the layers of your skin causes dry skin. According to Dr. Dina Kohla, the factors that cause dry skin are as follows:
Age:

As you age, your skin's sebaceous glands, which produce moisture, dry out. The fat and collagen in your skin also dry out, causing the skin to thin. This is a natural part of your body's aging process.

Climate:

The temperature of your environment can affect the hydration of your skin. Climates that lack moisture, such as desert climates or cold climates with lots of wind, cause dry skin. 

Health status and genetics:

You may be at greater risk of dry skin if you were born with genes that make you more prone to this problem or if you have a health condition that is a symptom of dry skin. Allergies, eczema, diabetes, and kidney disease are some of the conditions that lead to dry skin.

Occupations:

Some occupations can lead to dry skin, especially if you work outdoors, with chemicals, or wash your hands frequently. Occupations that make you more likely to develop dry skin include healthcare providers, hairdressers, and farmers.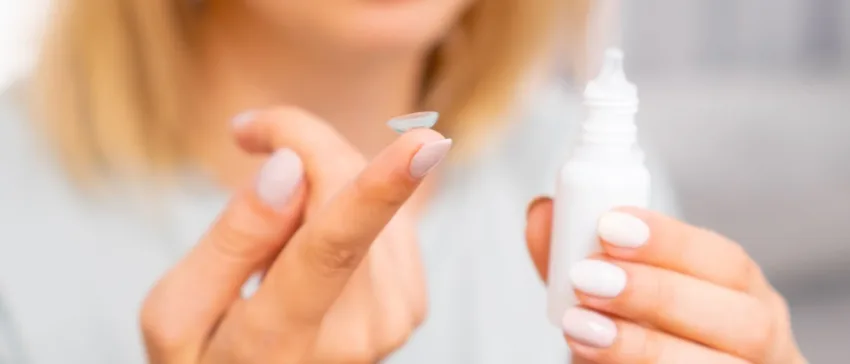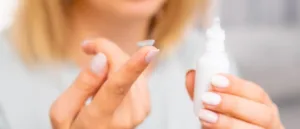 How to pick a moisturizer for dry skin?
There are several moisturizing options for people with dry skin. According to Dr. Dina Kohla, look for products that: 
Are fragrance-free. 

Do not contain ingredients that dehydrate skin, such as isopropyl alcohol, benzyl alcohol, or sulfates. 

Contain ingredients that retain moisture, such as petroleum jelly, hyaluronic acid or mineral oils, and ingredients that draw moisture to the skin, such as glycerin.
"When choosing a moisturizer, remember that your skin is unique and a product that works for someone else may not be the best for your type of skin. It's best to moisturize twice a day: once in the morning and once at night. This way, your skin's moisture will remain consistent throughout the day and while you sleep, leaving you with supple, healthy skin," explains Dr. Dina Kohla.
Dr. Dina Kohla adds that you should also consider the points below:
1- Buy a heavy moisturizer
Heavy moisturizers are generally effective for dry skin. Moisturizers with antioxidants and more oils help relieve dry skin better.
2- Buy a cream or ointment 
Creams and ointments are more effective than lotions. If you have dry skin, lotions can irritate your skin and cause a stinging sensation.
3- Buy a moisturizer with SPF 
Sun exposure can cause dry skin and contribute to your skin problem. Use a moisturizer with SPF to protect yourself from UV rays. This will not only keep your skin moisturized but also reduce skin aging and flaking.
4- Look for a moisturizer that addresses your specific skin condition 
If you have eczema or any other skin condition, use a moisturizer recommended by your dermatologist.
What ingredients should you look for in a moisturizer if you have dry skin?
Dr. Dina Kohla suggests looking for the following ingredients:
1- Antioxidants:
These help relieve dry skin and maintain overall skin health. They prevent premature aging, fine lines and improve skin texture. Thus, it is ideal to choose a moisturizer loaded with antioxidants if you have dry skin. For example, niacinamide is an antioxidant that improves surface texture and smoothes the skin. It also repairs fine lines and prevents further skin damage.
2- Emollients: 
They lubricate the skin and make it smoother. Some emollients that are useful in treating dry skin are shea butter, fatty acids, and multiple flower oils. 
Shea Butter:

It helps restore moisture to the skin.

Coconut Oil:

It is a lubricating agent and can improve the overall hydration of your skin when applied regularly.

Petrolatum:

It traps water in the skin, improves texture, and smoothes the skin.

Jojoba oil:

It has antioxidant and anti-inflammatory properties that make it a good repair option for dry skin.
3- Humectants: 
They draw moisture from the environment to the skin. However, heavy emollients combined with humectants are a good option for dry skin. 
Dr. Dina Kohla recommends looking for these humectants before purchasing a moisturizer: 
Glycerin:

is a common ingredient used in skin care products. It soothes the skin and relieves dryness.

Urea:

It loosens and breaks down the hardened proteins of dry skin and relieves the skin of itching.
4- SPF:
Get a moisturizer with sunscreen properties. SPF is essential to protect you from further sun damage. Choose a broad-spectrum sunscreen because it acts like a shield on your skin. It protects you from the sun's UVA and UVB rays, which prevents skin aging, wrinkles, and skin dehydration. 
5- Skin replenishing ingredients: 
Dr. Dina Kohla explains that these ingredients enrich the top layer of the skin to keep it hydrated. They make up for elements lost from the skin's surface, keeping it soft and moist. For example, ceramides improve the skin's barrier function, preventing water loss.
Finally, moisturizers are the primary form of treatment for most types of dry skin. Below are some of the absolute best moisturizers that smooth dry skin, prevent chapping and recreate your natural skin barrier.
Ducray Ictyane Hydra UV Light Face Cream SPF 30
To be applied only in the morning.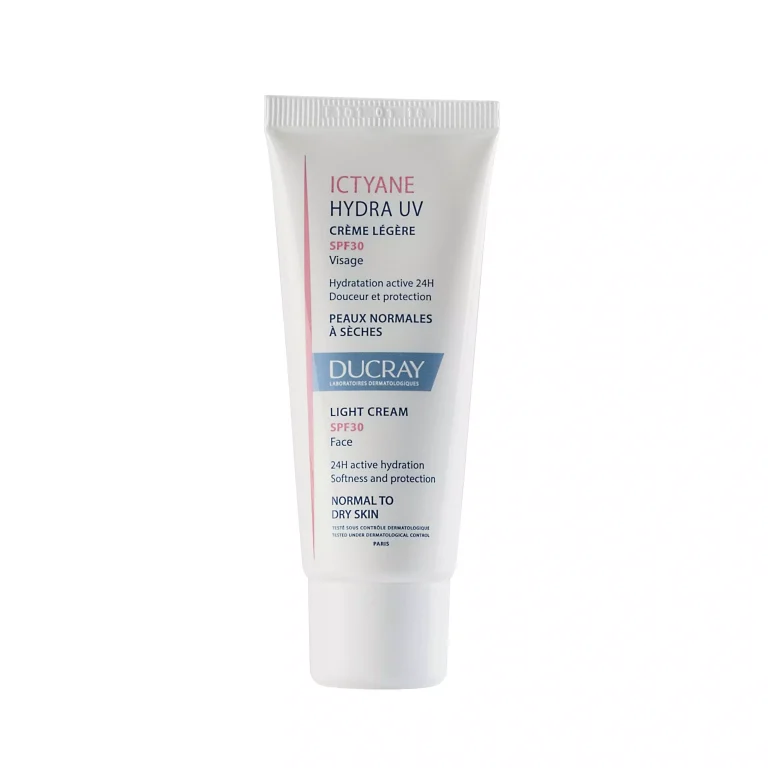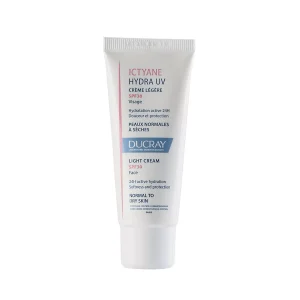 Eau Thermale Avène Hydrance Aqua-Gel
To be applied in the morning and evening.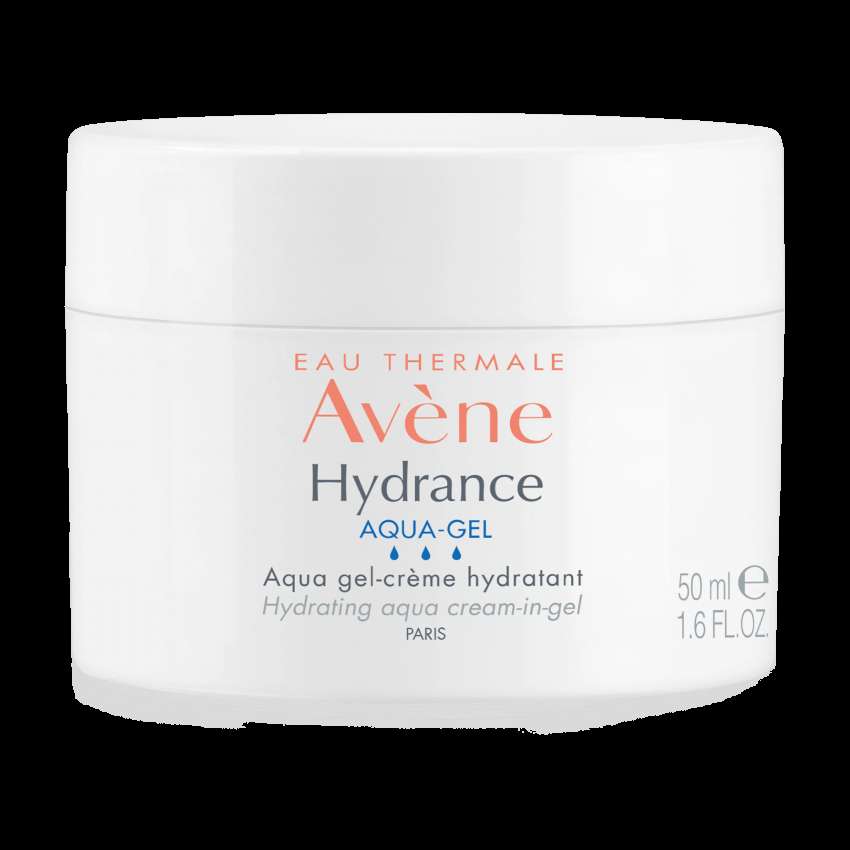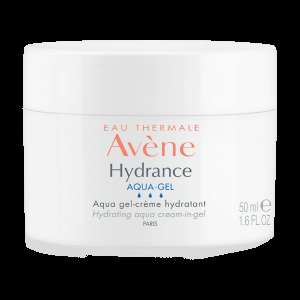 Eau Thermale Avène Hydrance Rich Hydrating Cream
To be applied in the morning and evening.